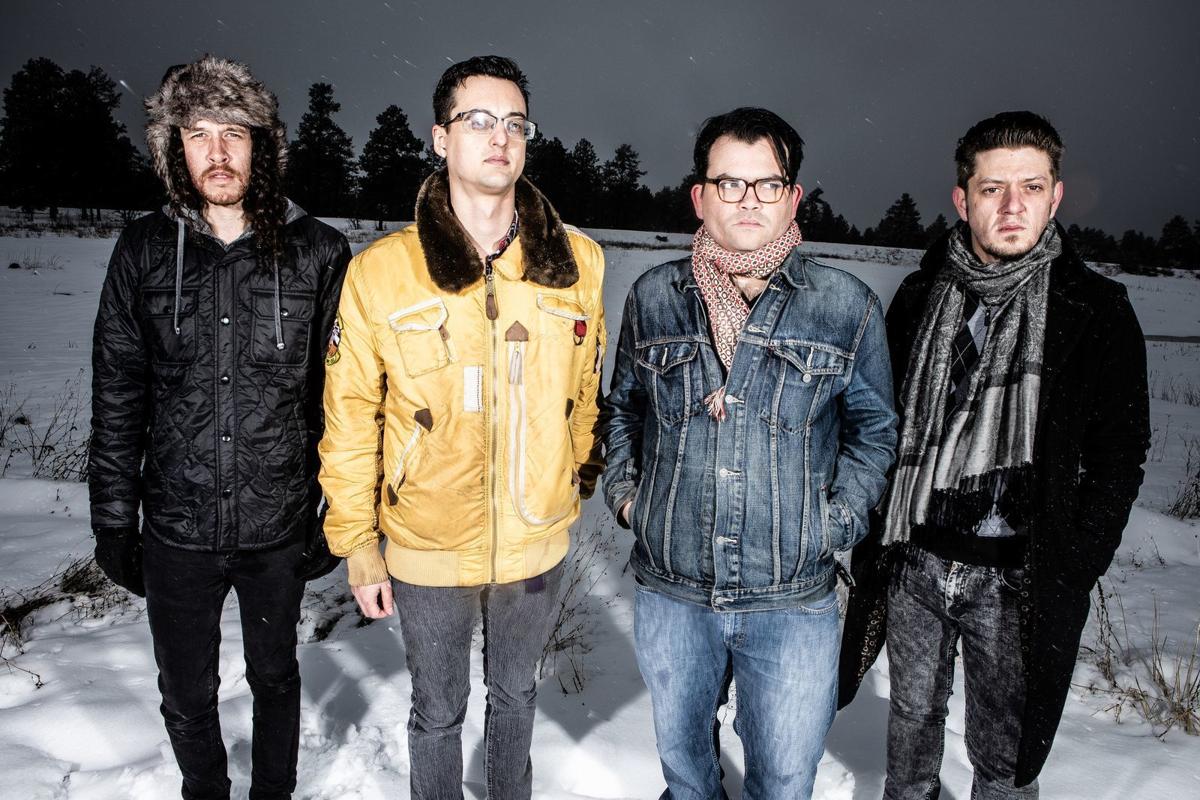 While the drama Purple Rain didn't quite land with critics who weren't already dedicated Prince fans, it did inspire a 12-year-old Jesse Valencia to begin a journey down the tumultuous path of music and entertainment.
Valencia formed Gorky as a solo project three years later in 2001 and was shortly joined by drummer Ben Holladay. The band saw a few member changes over the years, but Valencia and Holladay remained constant. Now the line-up is rounded out by bassist Tevin Crabdree and guitarist Benjamin Turner.
When describing Gorky's sound, Valencia lists a range of musical influences like The Who, David Bowie, The Clash, The Velvet Underground and Prince, but "whenever anyone asks what kind of music we play, my natural reaction is to say rock 'n' roll," he says.
"I've got hundreds of songs we can always pull from, but we're not bound by that," he says. "We could do progressive hip-hop space jazz with theremins if we wanted to, or stripped-down acoustic folk. We love and can play all kinds of music, though at this moment we're really into just rocking out and having fun."
Mathemagician, out April 12, marks Gorky's third album in two years, following 2018's The Gork…And How to Get It! and More Electric Music.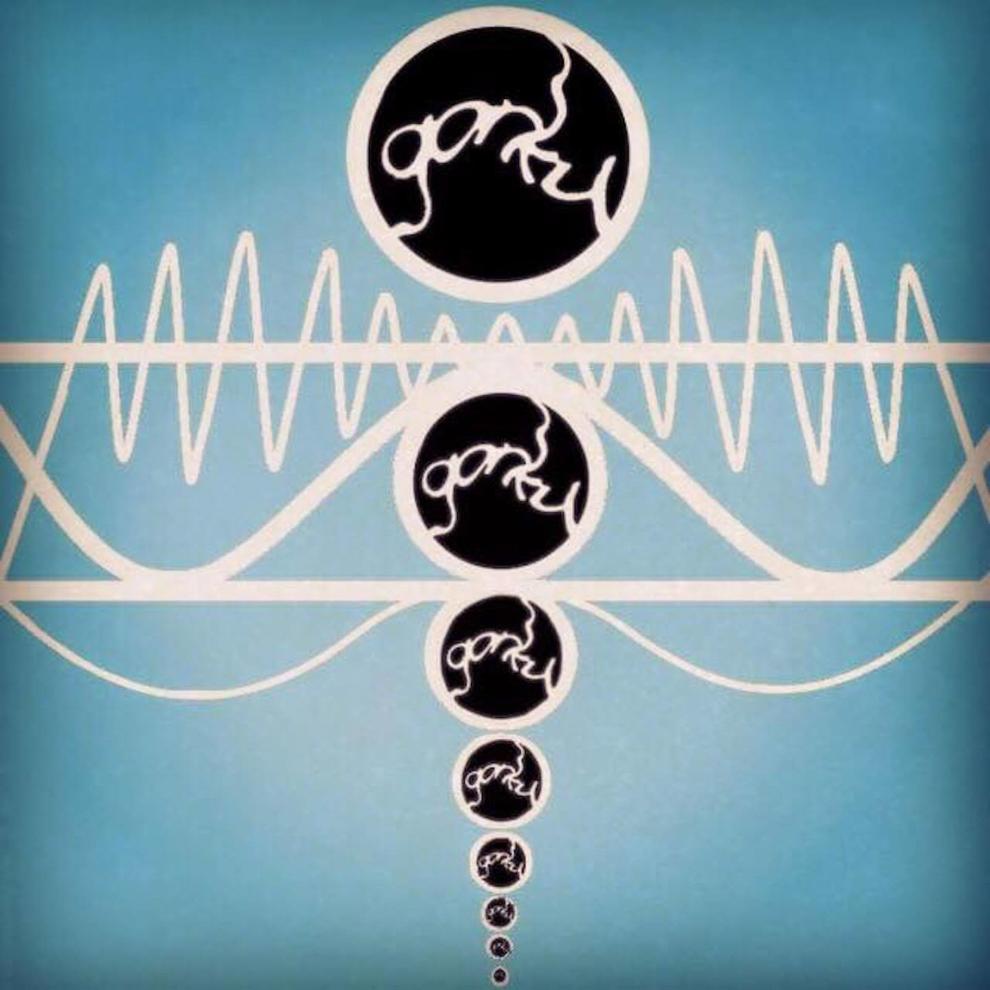 "Those first two records are more or less a portrait of the band finding its sound the same way Keep Music Evil could be read as a writer finding his voice," Valencia says. "This new one, Mathemagician, was all recorded last year, so I would describe it as being the best representation of how Gorky sounds as a result of that growth."
The album's first single, "Action Pants," even received praise from The Dandy Warhols singer and guitarist Courtney Taylor-Taylor.
The song demands listeners to walk the walk if they're going to talk the talk, delivered with a straightforward attitude and subtle wisps of The Romantics and Lenny Kravitz.
"I thought it was right up Courtney's alley, so I showed it to him, and he loved it," Valencia says. "He gave me some production ideas for the song and some mixing ideas, and [Dandy Warhols drummer] Brent [DeBoer] helped me figure out the drum sound."
Valencia interviewed Taylor-Taylor while writing Keep Music Evil: The Brian Jonestown Massacre Story, the first ever biography on the controversial psychedelic rock band The Brian Jonestown Massacre with whom The Dandy Warhols are connected. Valencia came upon this project when he read BJM founder Anton Newcombe's Myspace blog posts on the band's history and reached out with an idea.
"I told him, 'Why don't you write a book?' and he replied back, 'Why don't you write a book?' So I said, 'Fine! I will!' and started writing. No one took me seriously at first, and the truth is I had no clue what I was doing," Valencia says. "I was like the kid in Almost Famous who tricks the band into thinking he's a real journalist, and then learns journalism along the way."
That was the start of a decade-long project that began during his undergraduate career at Northern Arizona University. Following graduation, he entered NAU's Master of Fine Arts in Creative Writing program.
"Three years in, with all of this research and no end in sight, I needed to learn how to write this book the right way," he says.
He learned creative nonfiction writing techniques from program director Dr. Nicole Walker, whose influence he says is noticeable in the way the music biography bends genres. Ahead of its official release next week, Valencia says he's glad to have the book finally completed.
"In that 10 years, I was in the Army, in college, made music with my band, had a lot of amazing experiences and now I'm at the David Lynch Film School," he says, "so looking back now it's like reading the story of my 20s."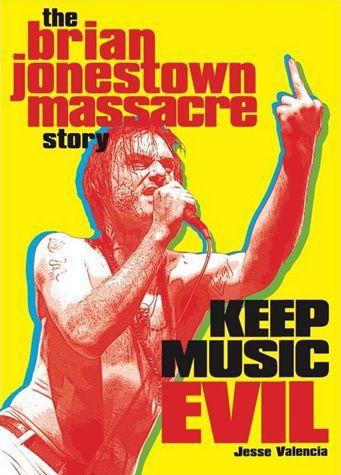 At the same time he was working on the book and recording music, Valencia also acted, attended film school, became involved in politics and wrote his first feature film. Adding to the overlap, Gorky performs the original soundtrack for the film, In the Land of Good Oaks. He credits a teenage obsession with The Beatles and his discovery of Transcendental Meditation with the success he's had juggling all these projects.
"Maharishi [Mahesh Yogi] taught TM to The Beatles in India, and then they wrote The White Album," Valencia says. "More recently, I became obsessed with David Lynch's show Twin Peaks, and it inspired me to pursue filmmaking, and when I saw that David's film school at the Maharishi University of Management was accepting applications I jumped at the chance because they incorporate TM into your education and curriculum."
It wasn't without some struggle, though, and he learned a lot about what it takes to turn dreams into reality along the way.
"This book had over 40 rejection letters and went through two publishing deals that fell apart before Jawbone [Press] picked it up," Valencia says. "You have to keep pushing, not give up, believe in what you're doing, and look for opportunity where you can if you want to be a successful writer, or a successful anything for that matter." 
Jesse Valencia will host an author reading at Bright Side Bookshop, 18 N. San Francisco St., at 5 p.m. on Friday, April 12. Keep Music Evil: The Brian Jonestown Massacre Story comes out April 16 via Jawbone Press. Copies of the book will be available for purchase at the author event. Gorky will perform at Firecreek Coffee Co., 22 E. Rte. 66, with local support from The Canaries and ABC Sports. Tickets are $6 and doors open at 7:30 p.m.