You could think of easier things to do than recreate a Pink Floyd show. Ever since the success of Dark Side of the Moon, one of the epic albums in the history of rock, the band's concerts became synonymous with huge stadium events with giant sound, advanced special effects and mind-blowing visuals.
In the coming decades, all of the grizzled performers of classic rock will be gone forever but what remains will be fans of their music, generations young and old, who will want to see their music played live. When that day comes, classic rock will become classical rock.
Among those bands in pursuit of boomer listeners, Empty Spaces of Flagstaff has an inside track among the less than a half dozen successful Pink Floyd tribute bands, but more than just playing the music, they wanted to create an entire Pink Floyd experience.
"When we first started on this project, I was convinced it was going to be difficult," says Kenny Cunningham, who started the group six years ago with Les Thurmond, Joe McIntire and Frank Santorelli with the idea they would just cover a few of their favorite songs for bar gigs. "But once we started to put the pieces together it became just a day-to-day thing."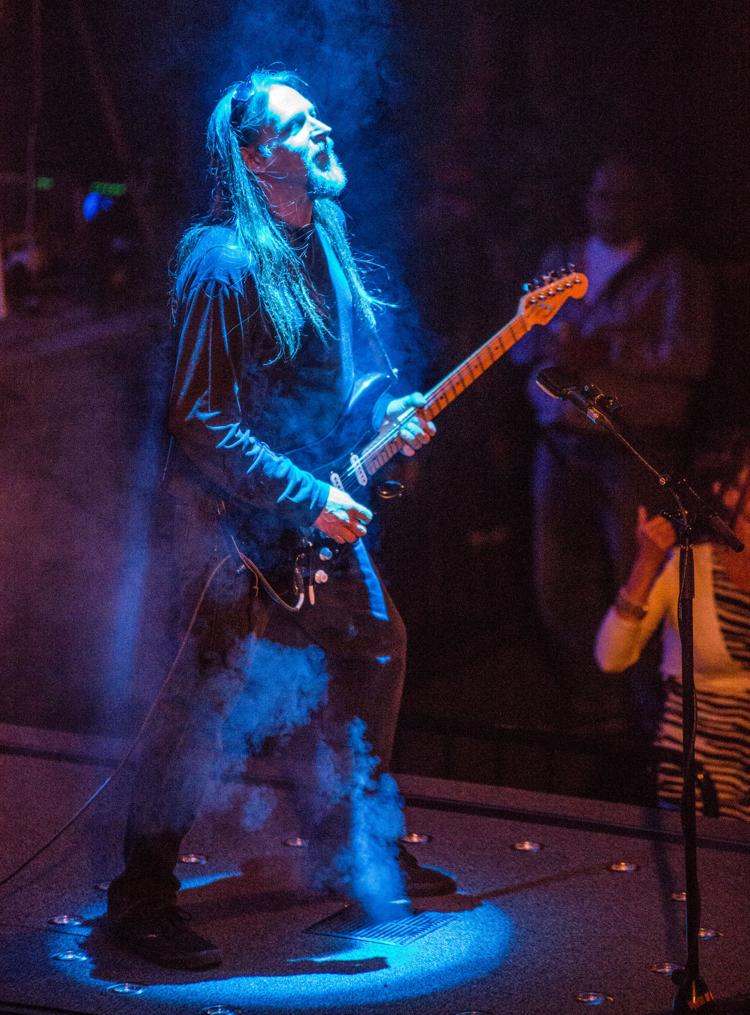 Unlike the dead composers of previous centuries brought back to life by symphonies, they will have more than noted music to replicate the event.
"I remember when I was a kid thinking the music of the time would be remembered like Beethoven and Bach," he says. "And it still draws people who are 60 and 70 years old. What's happening now is younger people love it and they are coming out for the shows, and that's something that's going to continue. We are going to try to be a part of that."
There are a number of successful Pink Floyd cover bands on the planet, and Empty Spaces has become one of them. Out of England is Brit Floyd, which tours internationally and has been active for 24 years. Another one, from the land down under called the Australian Pink Floyd Show, got into the business even before that, forming in 1988. 
By that time, the original band Pink Floyd splintered into pieces. After a number of years of hugely popular tours with original members David Gilmore, Richard Wright and Nick Mason, and lead songwriter and bassist Roger Waters playing mostly his own solo material, gradually, as the years wore on, he began bleeding more and more of the Pink Floyd songs into his set. When Wright passed away 10 years ago, even the splinter group with Mason and Gilmore was defunct. More recently, Waters absorbed the whole post-Dark Side catalog into his set, even reproducing The Wall in its entirety for a new generation. In the meantime, Mason has started his own band to play the early, pre-Dark Side pieces from the early attempts at pioneering symphonic space rock days.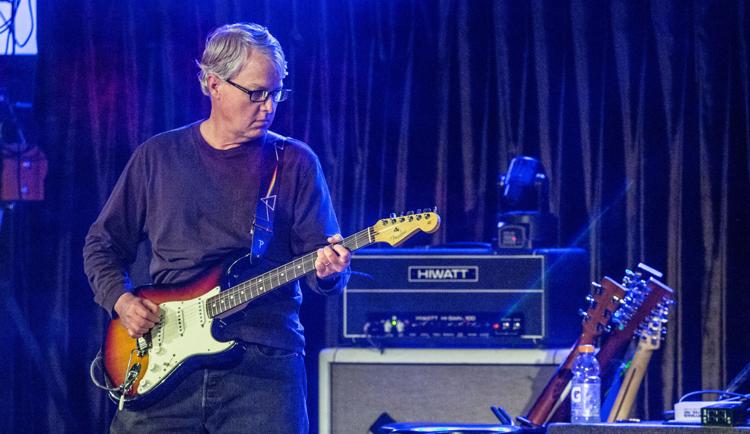 One could argue that more Pink Floyd music is being played now than ever before.
Cunningham says, the best he can tell, Empty Spaces is one of the only Pink Floyd cover bands in the United States that tours.
It took some time to gather the pieces together though. Since the original four members of Empty Spaces got together to play a few of their favorite songs, the band has added Ceta Singley (bass guitar, slide guitar and synthesizer), Andy Grieder (saxophone, clarinet, keyboards) and three backing vocalists, Jessica Ludwig, Hannah Prizznick and Heather Lake, the latter of which is given the task of singing the famous operatic solo from "Great Gig in the Sky."
The band's set list draws mainly from Pink Floyd's heyday, avoiding tracks from any version of Floyd after Waters left the band, or the later sub-par material that made up the Division Bell or Pulse tour reincarnations of the band from the late 1980s or early 1990s.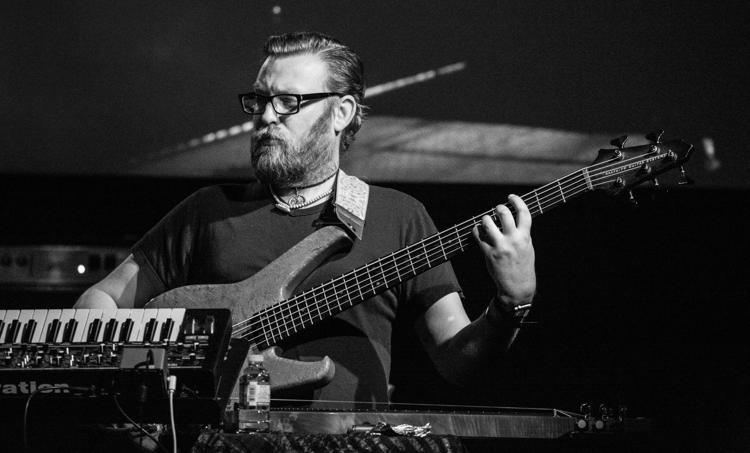 "We don't do anything past The Wall," Cunningham says. "We do the entire Dark, the entire Animals album and most of Wish You Were Here, and 'Echoes,' (from Meddle), which is a 24-minute song."
Recordings of Pink Floyd songs at www.emptyspaceslive.com reveal an uncanny ability to play the songs very similar to the originals, getting the right mix and separation. Empty Spaces concerts include a back screen with original projected media, synchronized lights and lasers.
The approach is purist. And it all began with research.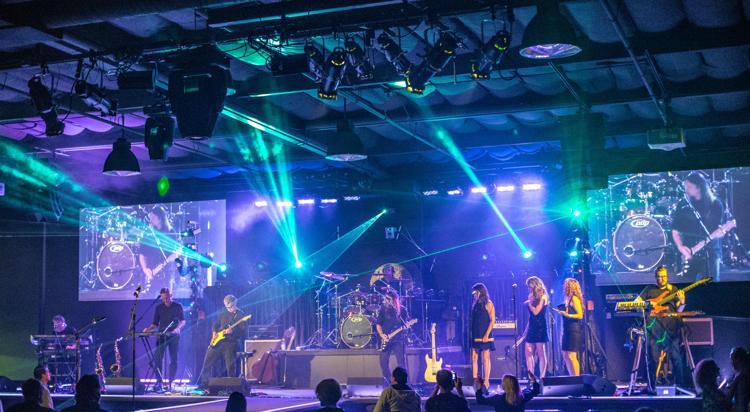 "We spent a year practicing before we even went out there, trying to get a particular sound," Cunningham says. "We found a web site that showed all of the equipment the band used and we tried to match it up. So you can get the gear, and you really have to be a connoisseur. It sounds more vintage, more timeless, if you use the real deal."
Empty Spaces will perform at the Orpheum Theater on Saturday, July 7. Doors open at 8 p.m. and the show begins at 9 p.m. Tickets for this all-ages show are $11.50 in advance, $13.50 at the door, plus fees. Visit www.emptyspaceslive.com or www.orpheumflagstaff.com for more information.