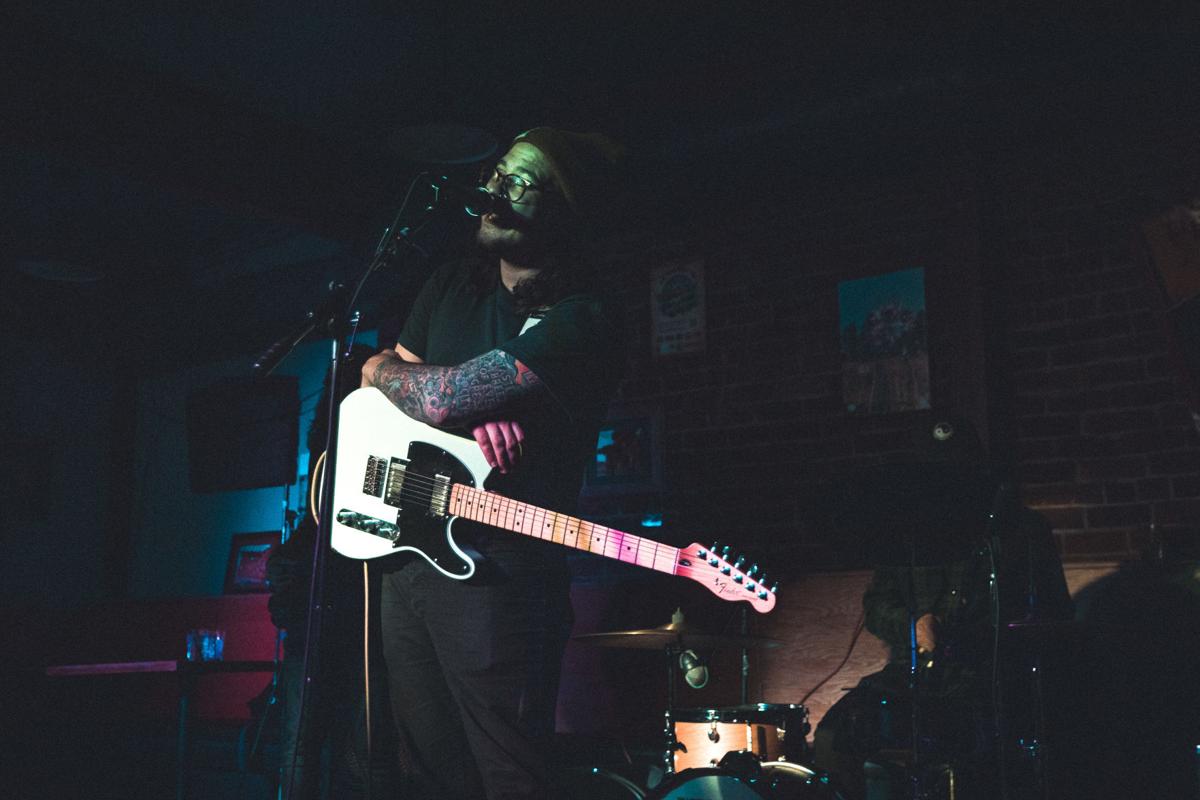 On a rainy day in the middle of March, four-piece Meyer Pax had all but wrapped up recording their debut EP Seeds. As singer-songwriter and guitarist Justin Young sat in audio engineer Andrew Grosse's spacious Cheshire home with childhood friend and keyboard player Owen Ma, they hoped the creeping COVID-19 pandemic would still allow them to play a release show in April or May.
"Then when things started happening with protests and the Black Lives Matter movement, I think all of us—we were even going to do a livestream for this one page—we felt really uncomfortable using that space to promote our music, so I think ultimately we decided just to wait," Young says.
The band, rounded out by bassist Johnny Escalante and drummer Alec Tippett, put the release on the backburner as they navigated life in quarantine and Young worked with Grosse to mix and master the recordings. While they still feel it's not the most ideal time to be releasing music, it's time.
"It's definitely still not perfect, but I think I'm happy with every little imperfection. It feels weird time-stamping it now; what a year to release your own music for the first time," Young says with a laugh. "It's just time to hopefully get these songs out of my head so I can stop fighting these walls and write more."
"We could work on this shit forever, but then nothing will ever actually get done," Ma says.
"I feel like it has to get put out," Escalante adds. "Of course I still feel for everything that's going on."
He lets out a long breath, thinking over the constant deluge of bad news that has encompassed much of this year, then gives in to laugh at the unreality of it all.
"It's a really shitty time to be alive right now," he says. "A full-hearted laugh that slowly diminishes into a soft cry. That's 2020."
The new release date for Seeds is Thursday, Aug. 13, with the five-track EP available on Bandcamp, Spotify and iTunes now. Notably, this date marks the 10th anniversary of Young losing his Aunt Kristi to suicide. The title track was written in the wake of hearing the news, during a time when Young was living out of his car, occasionally sleeping on Ma's couch and isolated from much of his family.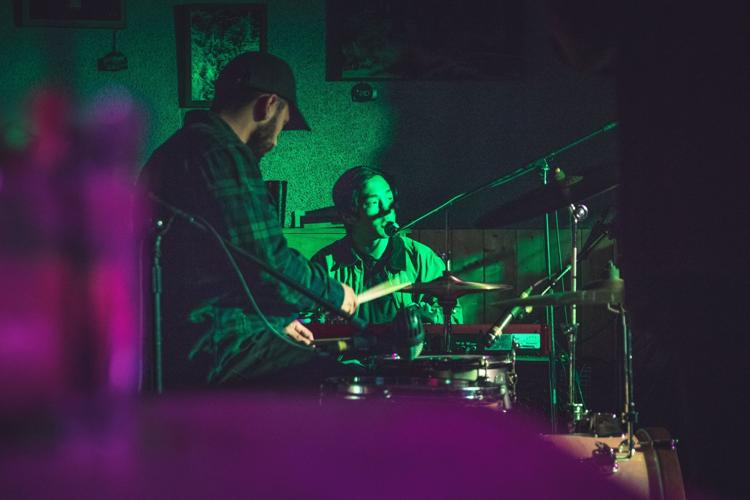 "I came to Owen, it was just me on his couch with a guitar and I wanted him to play piano during that," Young says. "That's the song where nothing has really changed. It's been consistent since we wrote it."
Seeds also features a number of guest artists, adding depth to tracks like "Closure," featuring Laura Berens of Phoenix-based Palo Brea, "Stalagmite," with Sean Sannier of Martin Acres, and the title track, which features guest vocals from Christina Allbright. Arizona Slam Poetry champion Ryan Smalley also contributed his talent with a spoken word piece for "Seeds." Smalley was given the lyrics of the song without any context and came back with the perfect addition.
"He's an incredible writer," Young says. "Without even knowing his connection to the song I just sent him lyrics, and then he sent me what he said was a rough draft. I read it in the kitchen with my girlfriend at the time, and I literally was sobbing reading it. Having him on that song just really made it complete in a way that I never thought it needed, but I can't imagine the song without it now."
Smalley's mother committed suicide, so he brought that personal experience to the song, creating the missing puzzle piece for the track: "The EMS was chemical based/ The heart of this city beats under high pressure/ Washed facades with futures that will never come to pass/ That you'll never come to pass by/ This melancholy metropolis/ That you'll never see the wholesome growth."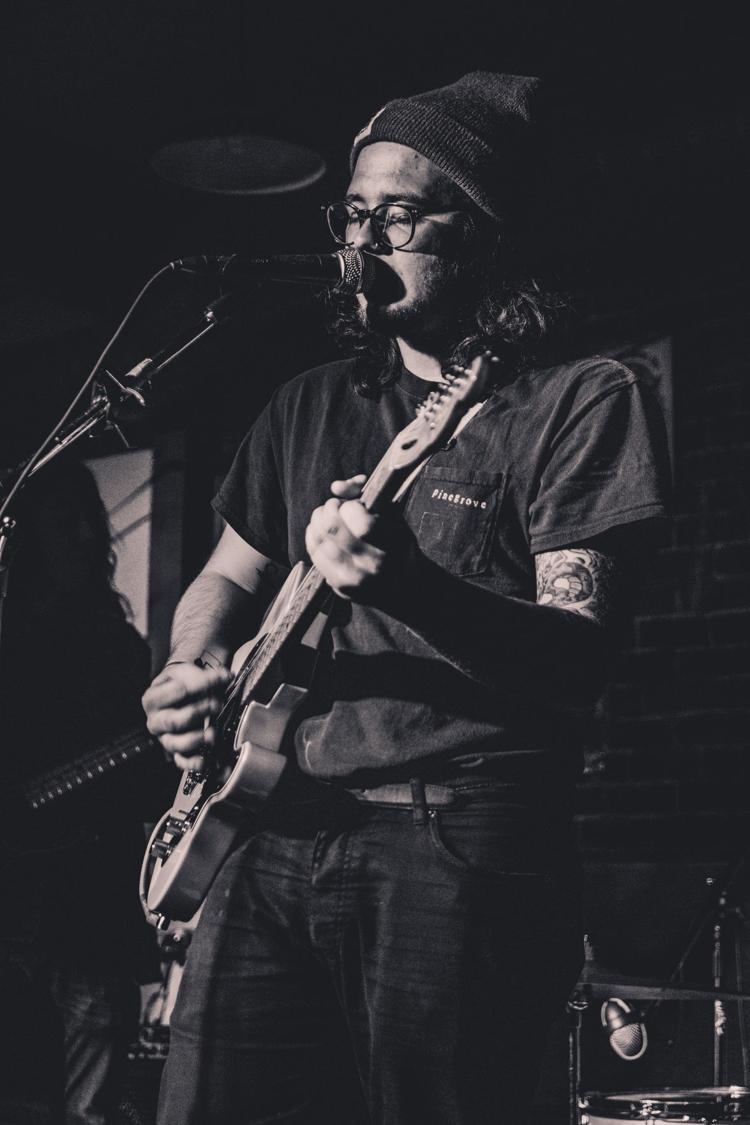 "That song just resonates with me a lot," Escalante says. "All the songs do, but that one specifically. Trying to come to terms with things that are beyond your control, it's nice knowing you're not alone in those situations."
That same sentiment is what drove Young to record these songs that had been rattling around in his head for so many years, even if they are personal—he deliberately leaves his lyrics vague to allow listeners to project their own meanings onto them.
"As long as someone can connect to what I'm saying, if it can help someone in some way, then I'm okay with like sharing this stuff," Young says. "'Cause for a long time I felt like, 'Nobody wants to fucking hear this sad shit."
"I do," Grosse interjects. "It's okay to feel a little bit uncomfortable sometimes. I think a lot of people are not okay with their feelings or like don't acknowledge it. And we live in such a weird, fast-paced world where everything is just happening at once. That's a lot to take in deal with. And it's enough to drive pretty much anyone mad."
Like therapy, sharing our thoughts can be a cathartic release, helping us realize that we're not alone in feeling suffocated or numb or overwhelmed by the day-to-day of living.
Find Meyer Pax on Facebook or Instagram for more information @meyerpax. Seeds is available on Bandcamp at meyerpax.bandcamp.com. Around $1,000 in funds raised by the band from a GoFundMe organized earlier this year to support the recording process will be donated to Northland Family Help Center.