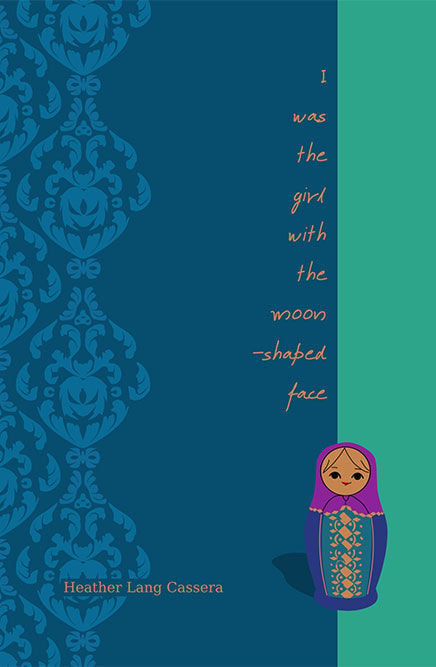 When Las Vegas poet Heather Lang Cassera was named Clark County Poet Laureate, those who know her were not surprised. In addition to teaching at Nevada State College and co-advising the school's literary journal 300 Days of Sun, Lang Cassera can be found at almost every literary event in town—from leading poetry workshops at Green Valley Library to hosting readings with Nevada Humanities and attending events at The Writer's Block book shop. She is one of the most visible poets in the city of sin, and her work has been featured in North American Review, Pleiades, South Dakota Review, Oxford American, Diode and others. She even serves as World Literature Editor of The Literary Review, co-founded Arizona small press Tolsun Books, curated an anthology of Nevada women writers called Legs of Tumbleweeds, Wings of Lace and was named Best Local Writer by KNPR's Desert Companion magazine.
Why lead with her bio, though? Well, that's a good question, as it's often best to begin with a quote from the book being reviewed, which is 2018's chapbook I was the girl with the moon-shaped face released by Zeitgeist Press. The moon is both a natural satellite of a planet and an indefinite and extended period of time.  It is important to contextualize Lang Cassera's position in the Southwest poetry scene before diving into her stellar chapbook because, though not a native Las Vegan, Lang Cassera is the moon, the satellite of a city with an immense gravitational pull, and she will be there, flashing brighter than neon, for years to come.
I was the girl with the moon-shaped face uses numbers rather than titles to reveal a narrative woven throughout and resembles, visually, one long sequence poem. Lang Cassera opens with, "I was the girl with the moon-/ shaped face. Beyond my window,/ tiny starflowers bloomed./ Downstairs plates shattered/ & I wished they would fall,/ if they must fall, something more/ like petals." Here, the poet introduces the conflicts—internal and external—that give this thin, colorful book its gravity. As a child, the speaker feels stunted by her parents' arguments, and she, alongside her brother and the starflowers, must bloom among "photos of our older sister,/ the one we will never meet."
Later, in part four, she communicates that though she and her brother were aware of the word "fragile" as children, they optimistically clutched "construction paper & glue" before being quickly reminded that "there were other things/ that could not fall more than once," things beyond repair. With the skill of a fiction writer and the heart of a songwriter, the poet meditates on what it means to learn, in youth, "that sometimes there is loss."
As the story progresses, the speaker grows. As she looks "for harbingers/ of yesterdays," in part six, she still hopes "that my own fallopian antlers/ might someday become branches, & then hollow,/ & then something unspeakable &/ then two hidden lungs." She still yearns for motherhood even though, in part 11, she remarks, "As a girl, I imagined lungs/ as a pair of inverted atomic bombs./ Even before the divorce,/ I had wondered, do they get sick of their togetherness?/ Lungs rise and fall in tandem." Even part 18, which has a lighter tone, echoes of earlier poems: "I want a haircut/ that gives me something to believe in…One that remembers my birthday/ but forgets that I'm turning thirty three./ I want a haircut that makes folks forget/ my maternal clock." With humor and reiteration Lang Cassera captures the persistent desire to become whole through family, to enter that parental space in spite of her childhood, in spite of being birthed from loss.
She knows of love as performance, however. In part 17, she writes, "I once was the girl with the moon/ -shaped face, but I learned/ the origin of the world/ from the circus,/ from elaborate beasts,/ from sequin-covered acrobats…but I sought quick refuge/ of quiet wrists & swollen heartstrings," as if to suggest the tent-less sideshow of her upbringing somehow prepared her for love's truth, for "the involuntary hollow of the heart." This poem breathes new life into the saying "all that glitters isn't gold."
The chapbook is also layered with images of the Southwest. The final poem, part 20, follows the speaker and her brother as they drive through the Mojave Desert just outside Baker, California, where "there are power lines/ like giant robots with arms & legs/ playing cat's cradle,/ like when our mother was a kid." As "brush makes long shadows/ on the moon-like terrain," the GPS reads, "four miles is fifteen minutes in traffic, but it was never really about the numbers." For the speaker and her brother, it was never about getting there, but the journey itself—from childhood to adulthood, from cold winters to "palm trees/ where none should be."
This book is a victory for all who carry pain from youth, for all who move through life like the phases of the moon.
Be the first to know
Get local news delivered to your inbox!