It took Chelsey Johnson almost seven years to write her debut novel Stray City. It is the story of Andrea Morales, a 24-year-old, lesbian, part-Mexican woman who left her small western Nebraska home for Oregon's Reed College and queer life in Portland.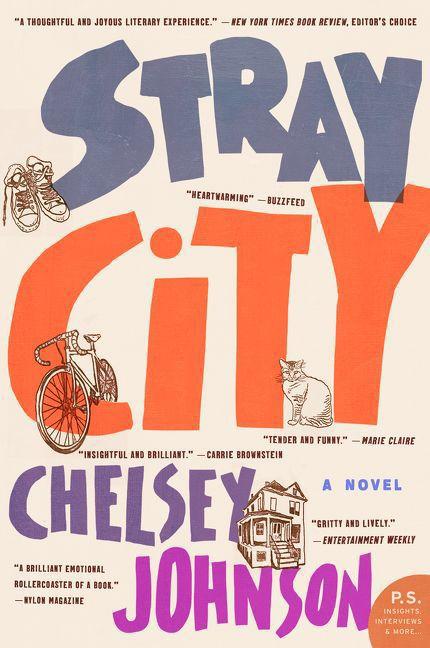 The book begins in Portland in the late '90s--in the wake of the Riot Grrrl movement and the AIDS epidemic, of Bill Clinton and the Defense of Marriage Act. After Flynn, Andrea's longtime girlfriend, breaks up with her, Andrea sleeps with Ryan Coates, a drummer in a local band, Flynn's hairdresser and, most importantly, a white, straight man. The two are launched into a secret affair, but when Andrea becomes pregnant with Ryan's baby and decides to keep it, she can't hold onto the secret any longer.
"What I wanted to show was that, having come out, that to go back is not an easy slide back into comfort or into something being easy," Johnson says. There's something, I think, deceptively easy about following a heteronormative path."
In this episode of The Word, Svea Conrad talks with Johnson about the invisibility of heteronormativity, writing Andrea and the importance of minority representation.
We begin with an excerpt from Stray City. In this scene, we'll hear as Andrea struggles with her parent's newfound, or rather re-discovered acceptance upon hearing she's pregnant with a man's baby. They welcome her back with open arms as Andrea works to explain that her pregnancy doesn't change her sexuality while also agonizing that she may no longer have a place within her chosen, Portland family.
Stray City is available through Harper Collins, at Barnes & Noble, Bright Side Bookshop and other local bookstores. To read a full article with Chelsey Johnson, visit www.azdailysun.com
Recorded and edited by Gabriel Granillo