The poet Carl Sandburg is reputed to have said, "Poetry is an echo, asking a shadow to dance."
Artist Pablo Picasso once said, "Art washes away from the soul the dust of everyday life."
Writer Isabel Allende said, "Write what should not be forgotten," and photographer Dorothea Lange said, "Photography takes an instant out of time, altering life by holding it still."
The sentiment from these well-known people is that poetry, writing and art are vital to the human experience, and in furthering of that experience, Coconino Community College strives to give voice to northern Arizona artists and writers in search of an audience with its magazine, Curios, which is accepting submissions for its May 2018 issue.
"If you have a story to tell, you have an audience for it," says Sandra Dihlmann, faculty advisor for Curios. "Get it out there. Share your creativity."
The mission of Curios is to "foster the breadth of creative expressions across our northern Arizona community by providing publication opportunities to local writers and artists." The magazine is produced by students enrolled in CCC's COM 181: College Publications II class, with guidance from the college's faculty and staff.
Dihlmann says the idea to create Curios came about in 2006, when former Northern Arizona Book Festival director Rebecca Byrkit coordinated with CCC to create a poetry- and fiction-writing contest, called Curios. The contest winners would read their winning pieces during the book festival.
Those pieces would then be published in an already-established publication dedicated to literature and art at CCC, called OnCourse, but OnCourse has a mission that is devoted exclusively to CCC students, and the book festival winning pieces didn't quite fit that criteria. So Dihlmann says the budget for OnCourse was split to include the publication of a sister magazine, Curios, and it has been published every year since then.
"We created Curios because we discovered that there wasn't a literary magazine for northern Arizona artists," says Dihlmann.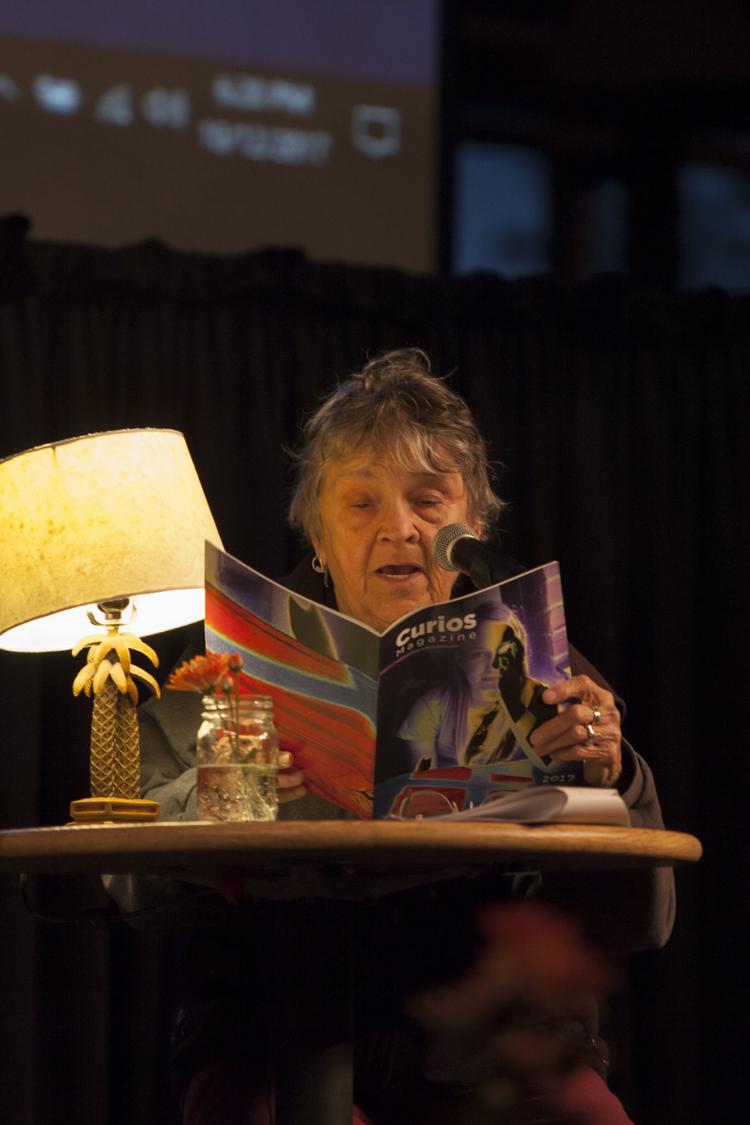 Northern Arizona features other literary magazines, printed and online, but they do not cater specifically to artists and writers who live and work in northern Arizona.
Curios publishes, in print and online, a wide array of northern Arizona's emerging writers and artists. Each edition features fiction, poetry, essays, photography and art, Dihlmann explains. Even genre writing, like science fiction, is considered by the COM 181 students for publication.
"We want to have a presence in the community to support our local writers and artists, especially those who don't have a place to publish their work," Dihlmann says. "We want to provide a place where they can share their ideas, their words, their craft, with our awesome local community."
And Curios is seeking submissions from all corners—including Williams, Page, Fredonia and Sedona.
"We want more of the great diversity of voices in our county heard," Dihlmann says.
She says that Curios is always on the lookout for locations throughout northern Arizona interested in the distribution of the free, printed magazines, adding that local printers get the job, too, in the interest to keep the publication as local as possible.
Dihlmann credits the COM 181 students to the success of getting Curios out to the world each year.
"None of this would be possible without our dedicated students who drive the entire process from edit to layout and design," she says. "And they do so with no prior experience and very little direction from faculty."
Curios functions on a meager budget, and submissions that are used are repaid to the artists and writers in the form of complimentary copies. For more information about Curios, to submit and to view past issues, visitwww.coconino.edu/curios.