The idea for the Narrow Chimney Reading Series first came about where most great ideas originate: The bar.
Jesse Sensibar, executive director of the Northern Arizona Book Festival and co-founder of Narrow Chimney, orders another drink and asks the bartender for a few bar napkins. His arms are riddled with fading tattoos and each of his fingers carry bold, heavy rings—skulls and turquoise, gifts from silversmiths or random findings in pawn shops. The rings clonk against the bar as he sets the napkins down.
"This is how it all started," says Sensibar.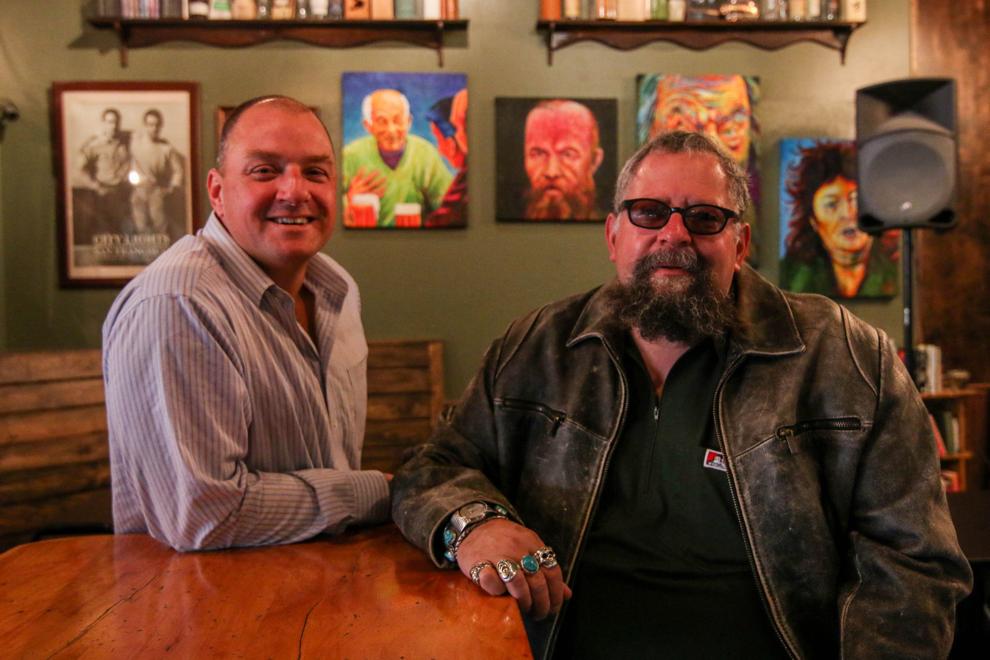 Along with Carrie Albrecht and Uptown Pubhouse owner and accomplished poet James Jay, Sensibar says the reading series started out on little notes and poems passed around on napkins.
"We were just writing ideas back and forth. We knew we wanted to start a reading series. We thought no one would come," he says as he chuckles into his drink.  
Four years and a 2015 Viola Award for Excellence in Storytelling later, Narrow Chimney continues alongside the Juniper House Readings series as Flagstaff's outlet for all things literary. While attending Northern Arizona University for his MFA in Creative Writing, Sensibar and Jay noticed the disconnect between the writers at the school and the writers in the community.
As a way to bridge that gap, the series looked to feature an MFA writer from NAU as well as a writer from the local and regional community. Narrow Chimney has featured a handful of local and regional authors such as Erin Stalcup, Brian Smith, Jane Armstrong, Shonto Begay and Ann Cummins.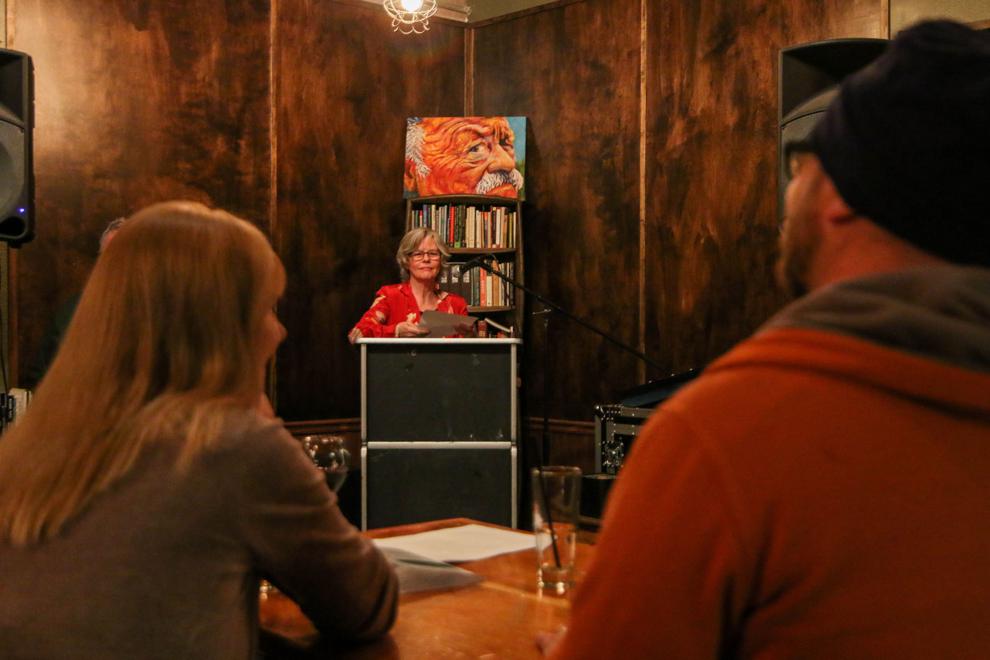 Missoula, Mont., showed Jay that literature was alive, breathing itself in gentle breaths across the town, and he wanted to carry that breath to Flagstaff.  While Attending the University of Montana, Jay was inspired by the active literary scene.
"To me, [Missoula] was a lot like Flagstaff," says Jay. "Real cool artsy town and lots of writers. And we got that going on for us here: lots of great writers, at NAU and within the community. I just wanted to get them together."
Literature had always seemed like a luxury, something to throw around at weddings and funerals, and Jay has built Uptown Pubhouse around the idea that art and literature are things that can be valued every day.         
"My wife and I wanted to build this literary thread [in Flagstaff], and [Narrow Chimney] is really a way to show that what these writers do has day-to-day value."
From its lavish Gatsby Nights to its lending library underneath Jay "Jay Byrd" Willison oil paintings and empty bottles of scotch stacked on top of a shelf as high as the bulbous yellow lights that hang from an open ceiling, Uptown Pubhouse has nestled itself into a small corner in the heart of Flagstaff. 
"Writing, itself, is a private thing," says Jay. "Even if you're in a coffee shop or something, you're still in your head or your laptop, and the series is a way to get people to come out."
"You have to live life," adds Sensibar. "You need that inspiration, otherwise, what do you have? And really, that's what this is all about."
On any given night, Narrow Chimney pulls in a number of curious readers, from five to 50. Some are there taking videos and photos of their favorite authors, others are there drinking beer or wine or whiskey, reveling in words that speak volumes more than any sentiment could. Some are there playing pool or writing a poem or a short story at the bar, and some nights a group plays board games on a table near the glass door entrance. But all are there, equally playing a part to a whole that makes Narrow Chimney unique. It is art and literature shaping a community of writers. It is life quietly coexisting in a little corner of a little bar inside of a little town.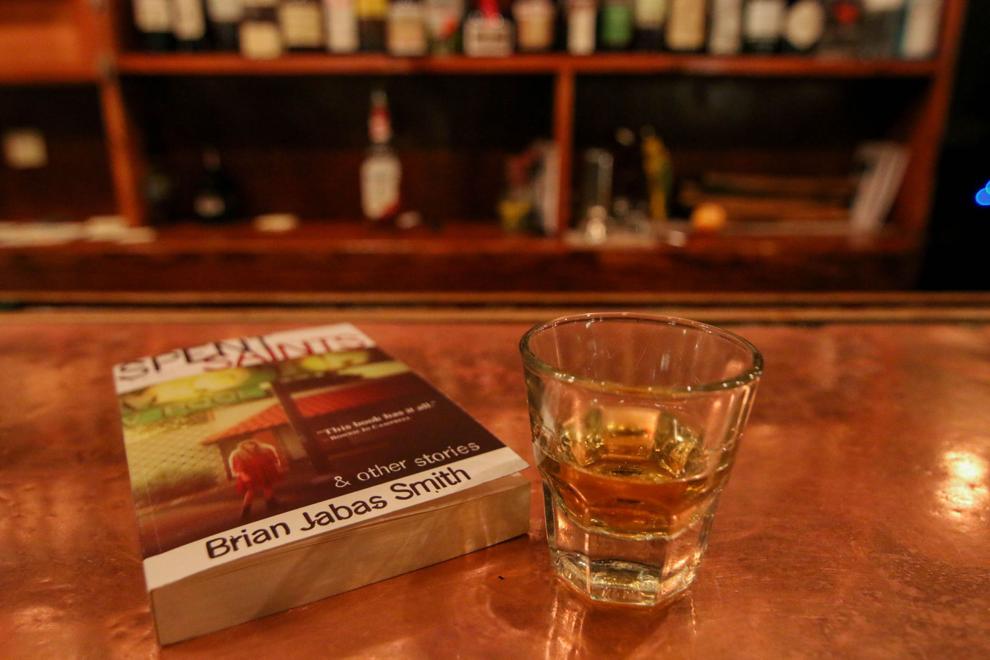 The Narrow Chimney reading series meets every Monday from 7-8 p.m. at Uptown Pubhouse, 114 N. Leroux St., and features an MFA student from the English Department at NAU and an established regional writer. The winter season is expected to close late November. Visit www.facebook.com/narrowchimney for more information.