Bonnie Parker and Clyde Barrow rose to infamy during America's Great Depression in the 1930s through robbery sprees and the bodies left behind by them and the Barrow gang. Luck seemed to be on their side as they escaped many tight situations during their two years of crime, but an ambush in Louisiana on May 23, 1934, eventually led to their demise when police fired more than 130 rounds at the deadly couple in a stolen Ford V-8.
But what if Bonnie and Clyde didn't really die that day?
Husband and wife team Clark Hays and Kathleen McFall imagine a different story for the outlaws, one that gives them a chance to redeem themselves in their upcoming book Dam Nation, the second in a series.
"We wondered what it would be like for these criminals to truly atone for their crimes and sins," Hays explains. "They came together in this weird way at this very interesting time in American history, and the only thing they had was this love for each other."
"They kind of bucked the system at the time when the economy had failed for the average person and embodied the fantasy people had of wanting to escape the system," McFall adds.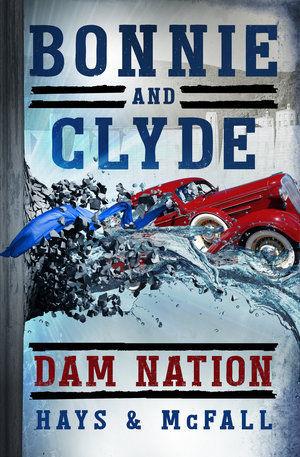 In Dam Nation, Bonnie and Clyde have narrowly escaped capture and are put to work by the government to figure out who is sabotaging construction of the Boulder (Hoover) Dam and why. They also have to avoid being found out by Texas Ranger Hank Black who suspects the two may somehow still be alive.
In a post-gunfire confrontation, Sal, the government operative who's been giving orders to Bonnie and Clyde, tells him, "If they were still alive, I would tell you that everyone has a purpose in life, and perhaps they are fulfilling theirs. And if they were still alive, I would tell you that you don't use good dogs to guard the junkyard, you use the meanest goddamn dogs you can get a collar around."
Under their given pseudonyms of Brenda and Clarence Prentiss, Bonnie and Clyde put on their collars and enter the workforce as a secretary and water truck driver respectively, making a living through real work for once, even if they do get the urge to run a heist one day on their way to Las Vegas.
Dam Nation covers two mysteries as it jumps back and forth between Bonnie and Clyde's lives as hard-working patriots at the construction site in 1934 and then 50 years later as a journalist works to uncover who was actually shot in the car with help from a 74-year-old Bonnie.
"The Bonnie and Clyde part is the fun and exciting part, but the relationship between the journalist and the older Bonnie becomes a poignant layer in the story," says McFall, a former journalist herself.
Throughout the 300-plus pages, the story takes readers along as Bonnie and Clyde maneuver quick getaways from anarchists, the mob and sheer cliffs. There's a good sprinkling of dam puns—with such the perfect set-up it might have been disappointing if there weren't any—and quick, witty banter between the two lovers to move the action along. The present-day scenes paint a picture of a thriving newsroom, when the industry was respected and papers had the resources to assign ongoing investigative projects to reporters. It's also interesting to consider how an aging outlaw might settle down in society without losing their edge.
The book combines fantasy with history, exploring important topics during the Depression such as workers' unions, poverty and the country's growing infrastructure. It takes place shortly after President Franklin Roosevelt implements the New Deal to help people secure jobs and improve the failing economy.
In their research on the Hoover Dam, Hays and McFall found building inconsistencies in the construction which ended up taking a decade of rebuilding to fix. They decided to work that into their book with the premise that the actions behind the scenes weren't as straightforward as a rushed job. This takes the shape of cut brakes, cable cars failing and missing bundles of dynamite in an unknown group's plan to sabotage construction.
Dam Nation also explores the theme of fame and what it does to an individual.
"We were famous once too, and it didn't amount to a hill of beans," Clyde tells Bonnie at the beginning of the book when she gets excited about the possibility of seeing famous movie stars at the work site.
Some speculate it was the outlaws' growing fame which helped bring them down in real life. As they committed more and more crimes and their photos were posted in newspapers across the country, more people were able to recognize them which made it difficult for the couple to stay in one spot for too long.
At first, Parker, Barrow and their gang were seen by many as sort of Robin Hood vigilantes who stole from the rich. However, their image turned sour following the murder of a newly-engaged rookie officer in Texas, and the public began collectively calling for their capture, dead or alive.
While Parker had dreams of being a Hollywood actress and Barrow a musician, they knew there was no going back following their notoriety as criminals. Parker wrote poetry during her brief stint in prison and on the road with Barrow to reflect on various societal issues as well as their own lives, which assumed no illusions of grandeur.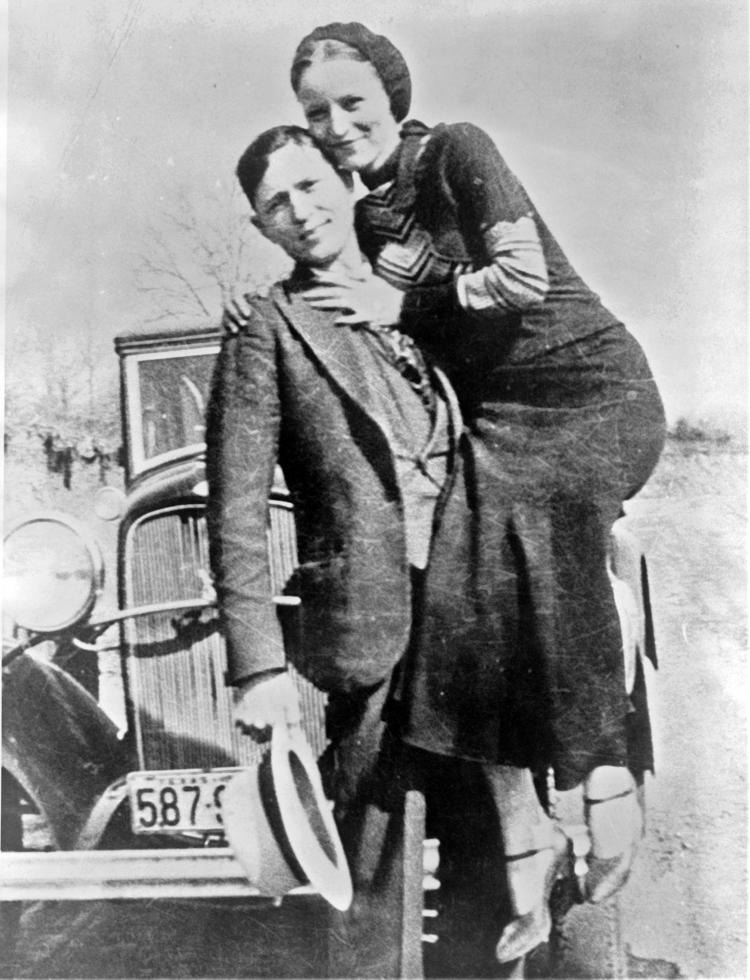 In one poem, sometimes called "The Trail's End" or "The End of the Line," she likens themselves to Jessie James and reflects on the circumstances which led to their life of crime before predicting their inevitable end in the final stanza:
Some day they'll go down together
And they'll bury them side by side.
But it's death for Bonnie and Clyde.
This sentiment is reflected in the book following a sabotage of a transport bus's brakes which leads to a crash that puts several union workers in the hospital. As Bonnie and Clyde head over to assess the situation, Bonnie worries they might run into the Texas ranger, who recently appeared at the work site, but Clyde, gesturing to his gun, says he can solve the problem permanently if need be.
The passage reads: "[Bonnie] wondered if there were really no second chances in life, that they were simply put on this earth to kill or be killed, and that fate could never be outrun."
That could very well serve as another big theme of the book. The Bonnie in 1984 seems just as set in her cautious ways as she hides in plain sight, attending a weekly poetry club at a church while carrying a small handgun in her purse, ready to be on the run again at the drop of a hat. She's lived an exciting life and is content now to see justice and closure for the family of the unfortunate couple who was killed in her and Clyde's place.
Dam Nation, book two in the Bonnie and Clyde series, will be available Saturday, March 24, through Pumpjack Press at Barnes & Noble, Amazon and select indie bookstores. Visit www.pumpjackpress.com for more information.