It's been two weeks since The Bad Rooster Lounge made its debut inside The Cottage, but the idea has been circling around for about a year.
"I was sitting with a friend and she goes, 'You should turn part of it into a lounge just to create more of a casual feel.' And that's why we did it," says chef and owner of The Cottage Scott Heinonen. "People think of The Cottage, I mean it's been here for 36 years and I'm the fourth owner, and it's kind of a go-to special occasion place. I've heard that so many times it's driving me crazy."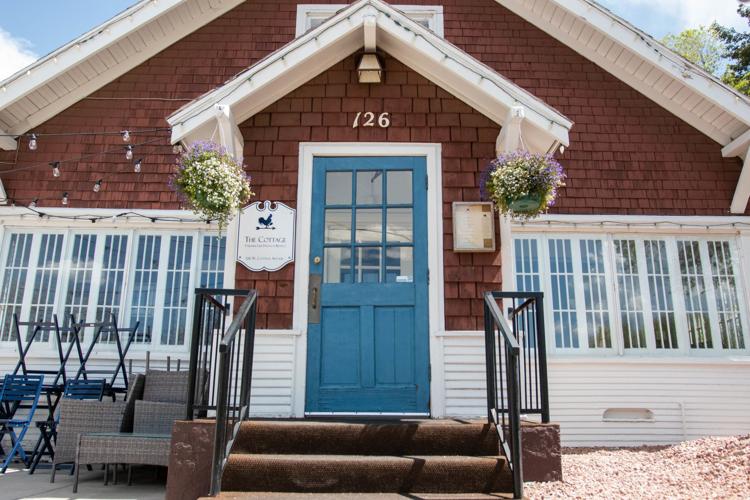 Heinonen's goal when he took over the restaurant, formerly The Cottage Place, in April 2017 was to retain some of its charm and upscale service while making it more approachable for the casual diner. He says it's been difficult shaking that "special occasion" reputation and hopes The Bad Rooster will change that.
"When we started this I had this idea to potentially open a second place and call it The Bad Rooster, more of a tavern," he says. "But I just felt like I needed to do it here just to shake it up."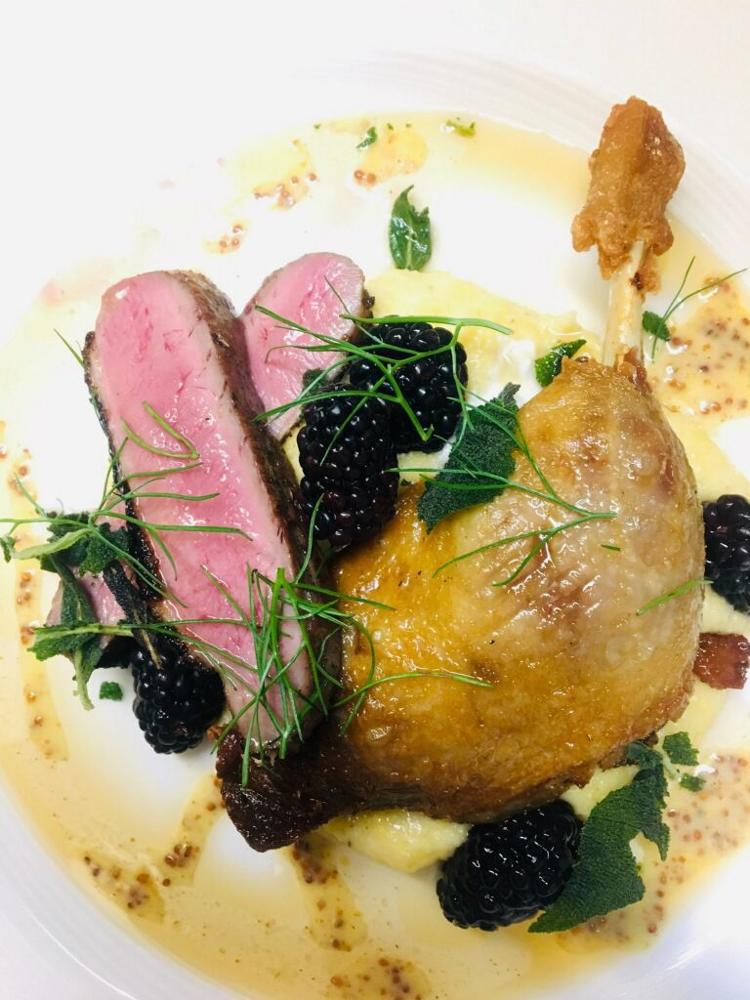 Heinonen says fine dining isn't dead—The Cottage itself has a knack for elegant entrees, i.e. its smoked duck breast with bacon-lentil ragout and mustard vinaigrette or its steak au poivre with pomme puree, haricots verts and cottage steak sauce—but he does feel Flagstaff dining culture lends itself to something a little more relaxed.
"The more I'm doing this, the more I'm believing that. I don't think there's true fine dining in this town. I think there's some cutting edge, great food going on. I think Flagstaff wants something a little more loose or casual, approachable," he says. "I get people here with shorts, sandals and baseball caps, and that's fine. That's part of the scene in Flagstaff. I just thought it would be cool, to be honest with you. I have a place to take naps now."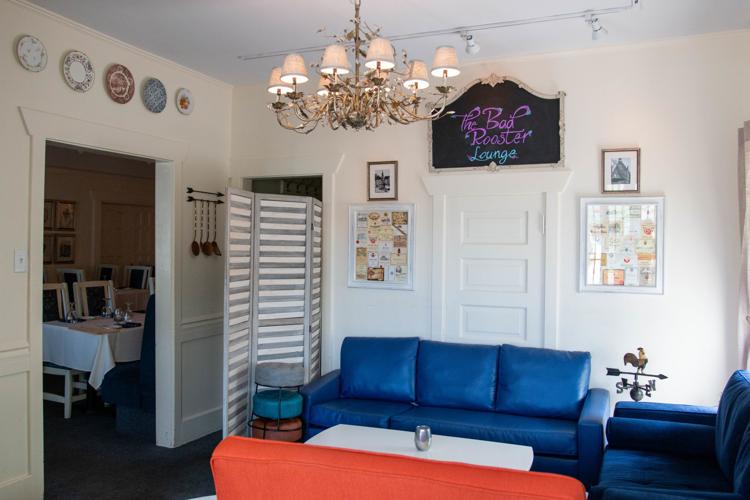 A small room to the east of the main dining room has been renovated for The Bad Rooster. Its interior pays special attention to The Cottage's look and feel: white walls with blue and silver accents and rustic wood tones. Orange and green couches and a golden chandelier make the room pop with color and set the small lounge apart from the main restaurant while maintaining its aesthetic. The room is cleverly designed within its small dimensions to allow for a more intimate environment.
"I think it's cool to get out of your comfort zone and meet new people. I think that's definitely what's going to happen here. It has to because of the intimacy of the area," Heinonen says.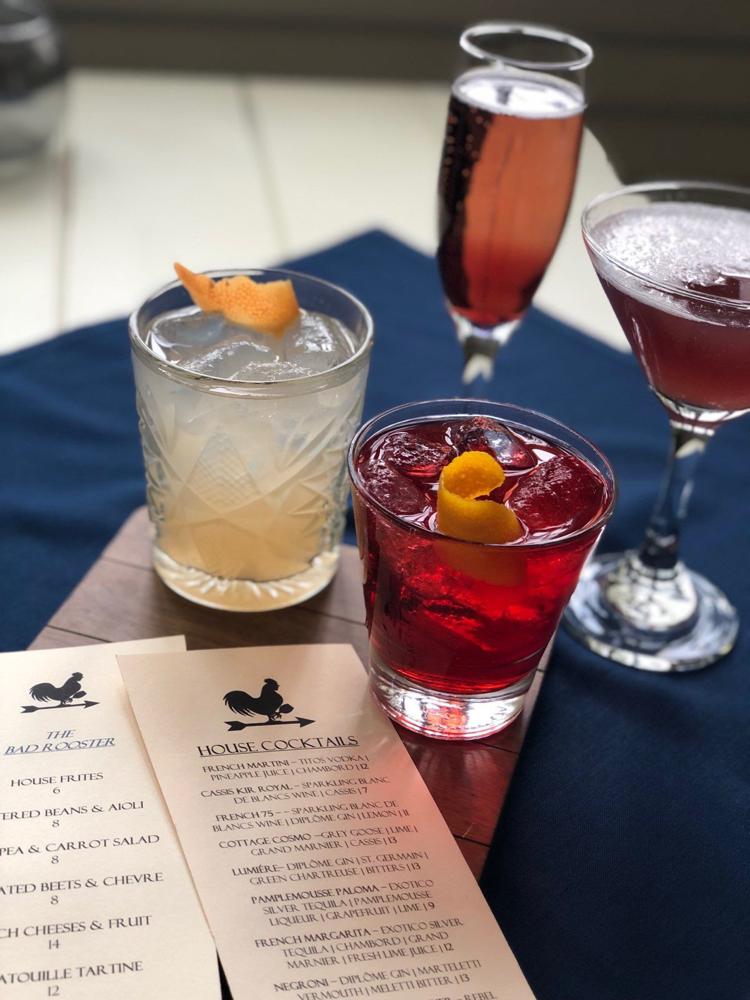 Whether waiting for your table or relaxing on a Friday night with friends, Heinonen says The Bad Rooster features French-inspired signature cocktails and a full-sized bar, as well as a small, moderately priced hors d'oeuvres menu. Food items include house frites, French cheeses and fruit, a chickpea and carrot salad, duck leg confit and more.
Two years into his new restaurant venture, Heinonen says his farmhouse French bistro keeps reinventing itself, building on the 30-year-old dining icon while keeping things fresh and fun.
"The thing about this place is a lot people don't necessarily realize we've changed it. It's The Cottage, it's that little house, that special-occasion place," he says. "So we're really trying to create something that has a little more energy and much more approachable on a weekly basis."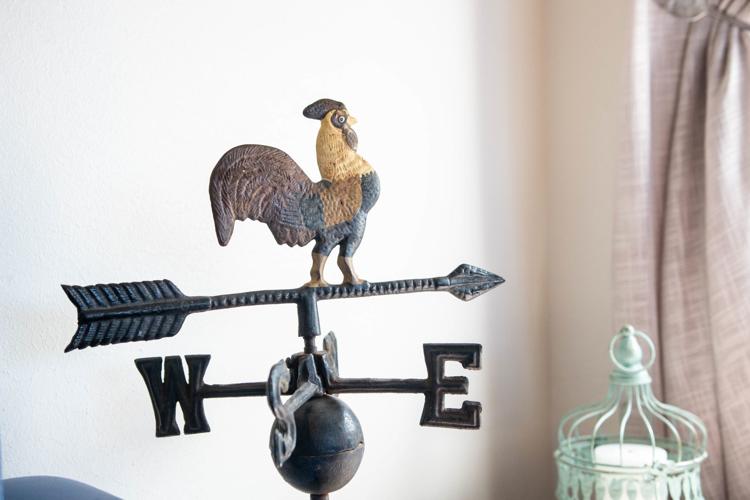 The Bad Rooster is open Tuesday through Sunday, with daily Happy Hour specials from 5-6:30 p.m. Visit The Cottage, 126 W. Cottage Ave, on First Friday for a special patio party with live music and drink and food specials. www.thecottageflagstaff.com