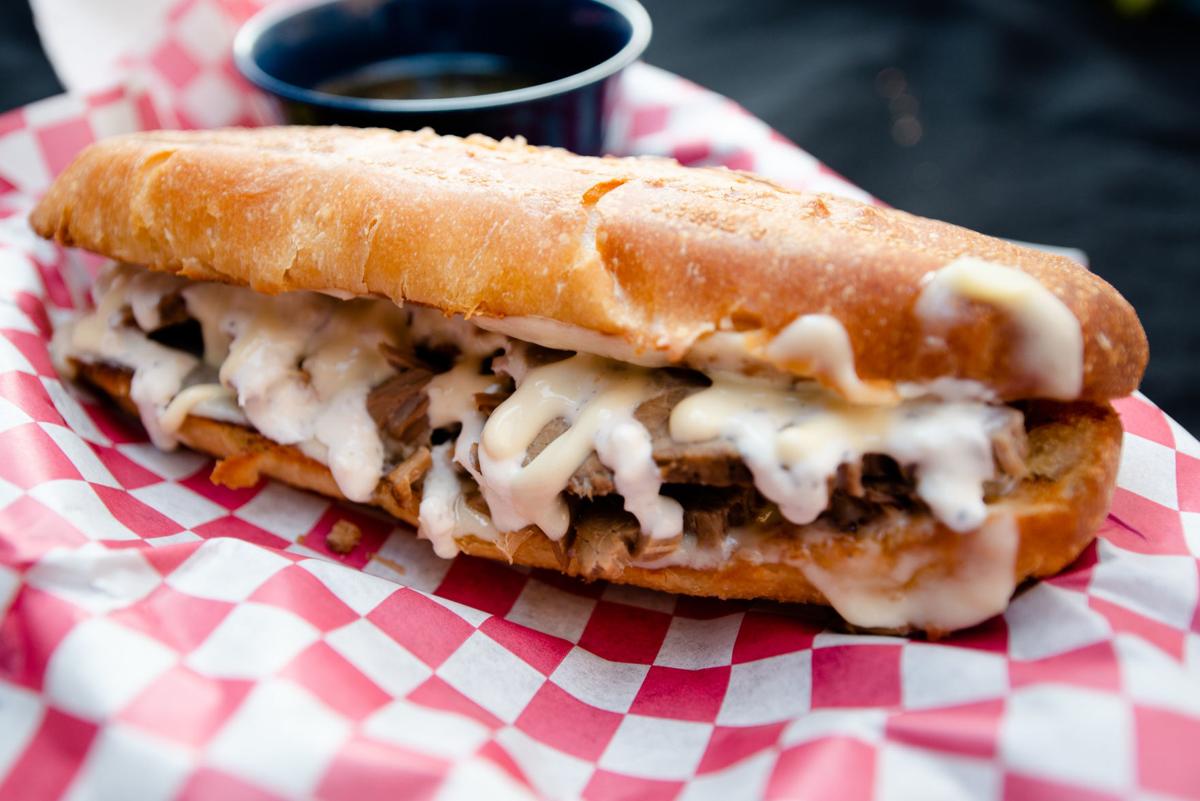 The waning summer marks the start of a busy season for many businesses downtown as they prepare for the crowds of students exploring their new home. Among them, venues promote events to showcase what the city has to offer in entertainment, with the next month at the Green Room to see a loaded calendar full of karaoke nights, dance parties, art shows and concerts. Now, the venue also offers food to satiate these event-goers.
Operating out of a small kitchen in the alley on the north side of the venue, Libby Gewald officially launched Dank Sammies in January, an endeavor that has since grown a hungry following largely through social media. With such a wide array of events held at the Green Room attracting different customers, every day is different, and that includes what customers are looking to eat.
Whether during a local punk showcase or just an evening out on the town, Gewald says she has regulars who have been helping her figure out what works and what doesn't as she navigates her new life as a business owner.
"It's never something that I thought I would be doing, but it just so happens I'm really good at it," she says with a laugh. "I love food and I know how to eat, therefore I know how to feed people.
"I have people who come in here and get the same thing every time, and I have people who come here and will get a different thing from the menu to try them all," Gewald says. "There's this guy from the American Legion that absolutely dies for my hummus."
Connecting to the community at large is an important part of Dank Sammies' operations. Gewald uses fresh-baked bread from Village Baker for all her sandwiches, and hopes to build a partnership with Rising Hy to use its honey mustard. Future plans include expanding her service to offer catering, with places like the American Legion and Babbitt Ford already expressing interest.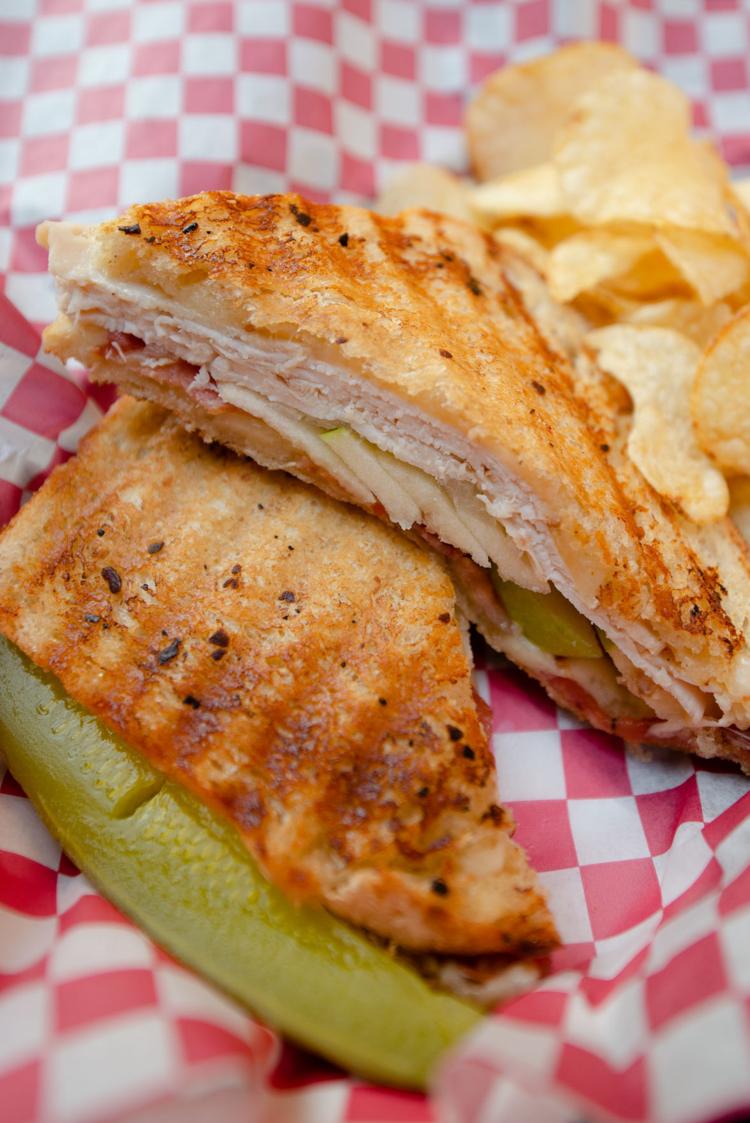 Although she grew up in Michigan, Gewald lived in Hawaii for 16 years where her dad owned a small general store. She worked at the deli, smoking meats and learning the ins and outs of the business, building the foundation for much of what she does to operate Dank Sammies. Her two older brothers have also worked as executive chefs in various restaurants over the years, passing on some of their knowledge to Gewald.
As one of the newest downtown food establishments, Dank Sammies exists in a part of Flagstaff that constantly sees restaurants coming and going.
"It's not easy to run a business here," Gewald admits. "It's super high overhead, and I wouldn't be able to do it without [Green Room owner] Brandon [Kinchen]. We've got a great deal worked out and it's an excellent partnership."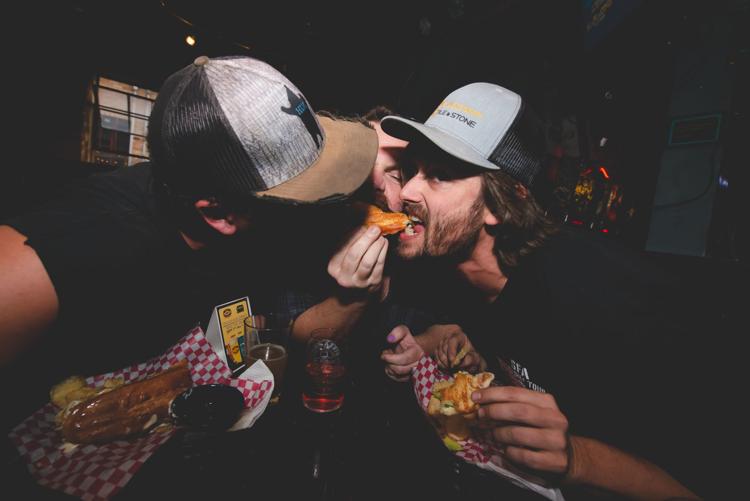 She uses this opportunity to craft classic sandwiches with a twist, made with quality ingredients the way she would want to eat them.
Of Gewald's current menu offerings, which she says she switches up every two months or so, her favorite is the chicken bacon apple sandwich, made with the customer's choice of cheese melted with rotisserie chicken, bacon, sliced green apple and onion.
"It sounds so weird, but it's so good," she says.
While an early version of the menu offered items such as a grilled cheese with fried pickles inside, the current Dank Sammies fare leans more toward fresh bar food.
All hot sandwiches are "toasted to perfection" on a panini press and come with a side of chips and a pickle slice. Cold deli sandwiches are also offered as are munchies like pita chips or celery with garlic hummus made in-house, a buffalo chicken dip and munchables, inspired by childhood staple Lunchables. This grown-up version features slices of brie, salami and a variety of crackers.
The Drunk French, a twist on a French dip, comes with au jus made with whatever local beer is on tap at the time. There's more to satisfy your late-night munchies than carnivorous options, though. Vegetarian items include a grilled cheese made with Muenster and cheddar, and the hot veggie sandwich is made with a choice of cheese, artichoke hearts, sautéed mushrooms, tomato and onion. A cold version features avocado in lieu of artichoke hearts and mushrooms. A variety of house-made aiolis contribute to the first half of Dank Sammies' motto, "Good spread, good bread."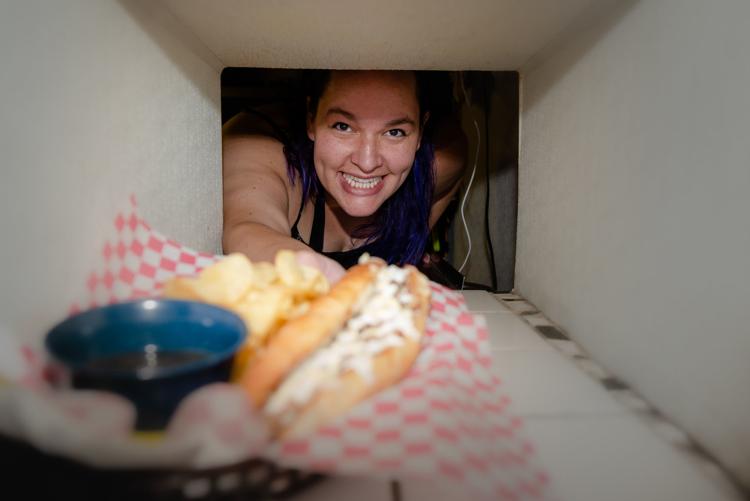 Food is one of the great unifiers, with many a fond memory connected to certain dishes. For Gewald, her mom's corned beef is a standout from when she was a kid.
"I love a good Reuben probably because of her, and I think mine's pretty good," Gewald says. "I hate boasting about it because there's competition in this town and I'm not trying to start a competition. I'm just saying I have a good sandwich, you know? I've always thought people in the same industry should support each other no matter what.
"It's not about dogging each other just to try to get the most business; it's about supporting each other and helping each other. But my Reuben is good," she adds, laughing.
And the reviews on Facebook echo Gewald's claim—you'll have to try it for yourself to see how it plays with your own palate.
Other than the deli meats, which Gewald orders from Boar's Head along with the cheese, all of the meat used to make these sandwiches is slow roasted in-house for 10 hours to get as much flavor as possible.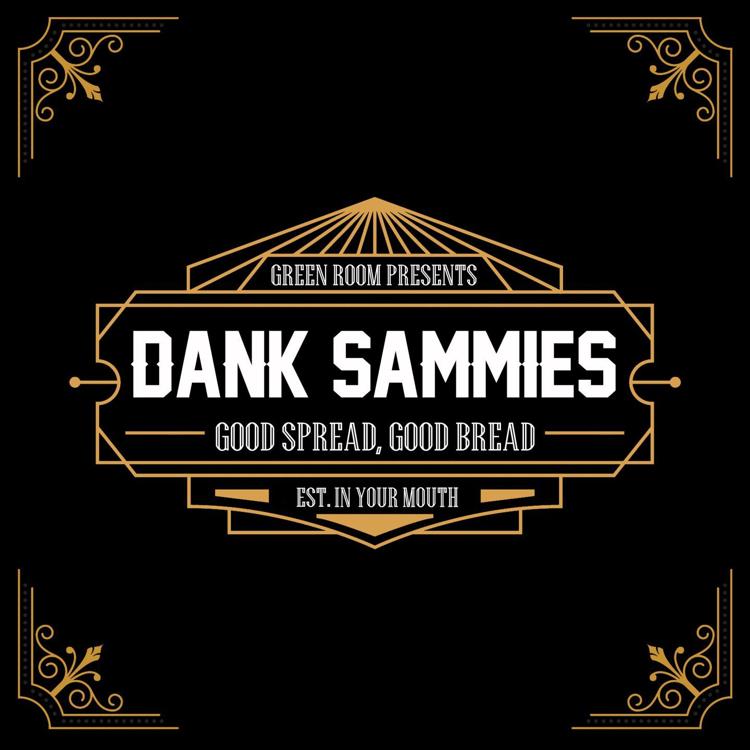 A new addition to Dank Sammies is a late-night discount menu for Happy Munchie Hour beginning at 10 p.m. The limited menu will feature light snacks like the buffalo chicken dip, munchable plate, garlic hummus, dill pickles and more. When Gewald revamps her main menu next, she's planning to add creations like a portobello Reuben and a caprese avocado grilled sammie. Specials for the month of September include a $10 grilled cheese and tomato bisque combo.
Find Dank Sammies at the Green Room, 15 N. Agassiz St., or order a meal for delivery through LoDel or Postmates. Call (928) 606-7621, or visit www.facebook.com/DankSammies for hours of operation and more information.
Be the first to know
Get local news delivered to your inbox!