As famous deaths in literature go, Ophelia's in William Shakespeare's Hamlet is perhaps the most poetic. Depicted in John Everett Millais' 1851 oil painting, Ophelia gazes into the sky, singing before she drowns in a murky river. The character and her symbolic passing have gone on to inspire novelists, poets, musicians and dramatists.
Local chefs/bakers Alicia Pacheco and Max Motter, too, were inspired by Shakespeare's Ophelia, naming their bake shop after her. Ofélia Bake Shop, a quiet brainchild of Pacheco and Motter that is slowly building momentum, opened earlier this year, taking influence from place, nature and the darker side of life to create pastries that embrace heritage.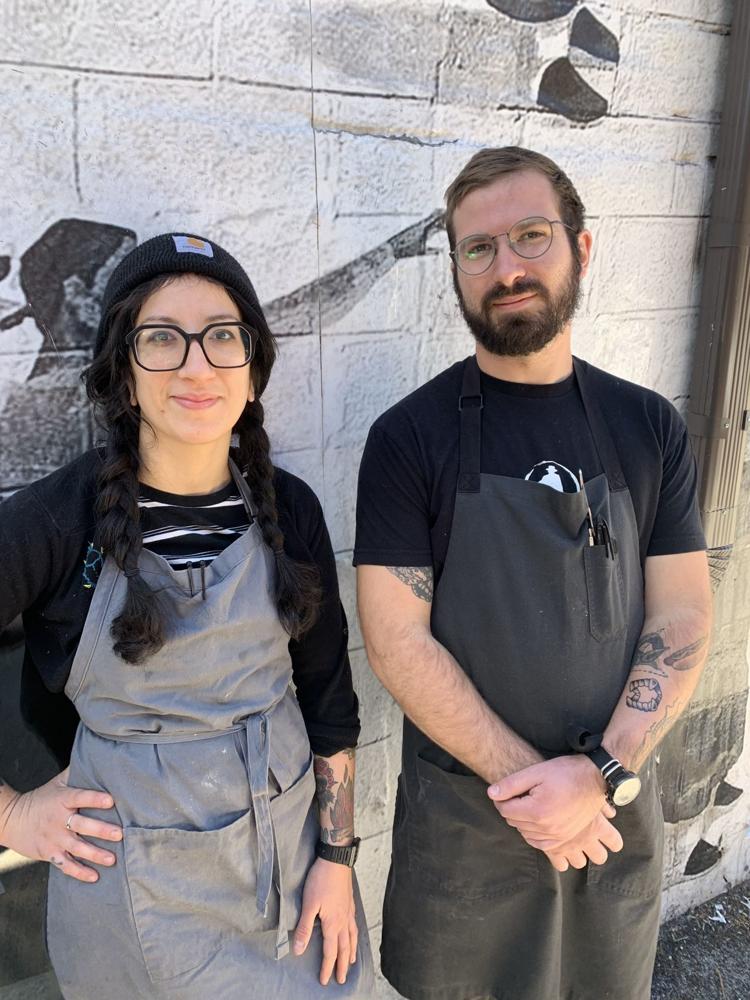 "[We're inspired by] walking around the woods or the Peaks on a rainy day," Motter says. "It's beautiful, but it's dark and kind of gloomy. If Ophelia wasn't a gloomy character I don't know who is."
"Yeah, we like the beauty of the dark side," Pacheco adds. "It's not always sad and depressing. It can be actually very beautiful. We try to feed off of that."
The idea of starting a bake shop is one that's been floating around for years, back to Salt Lake City in 2016 when Motter and Pacheco met. Even before then, both had worked in the food industry, Motter in the culinary field, Pacheco with a penchant for baking and business. She laughs, recalling her days in high school selling homemade chocolates out of her locker. From an early age, Pacheco saw the effect chocolates, treats, cakes and pastries have on people.
"It's something that gathers people, and everybody loves birthday cakes," Pacheco says. "If you bring a beautiful cake, people get stoked on that and I just love that aspect of it."
For Motter, he fell into cooking, spending his early years from place to place working in food.
You have free articles remaining.
"I figured out I really enjoy it and [that] I might as well take it seriously and do it as well as I can. It's been a lot of self-education and working around a lot of places, and I've been fortunate enough to work with a lot of chefs and friends who were really talented people," Motter says. "It's this really immersive environment where everyone can either feed off each other in a bad way or learn from each other in a good way. I can't imagine myself doing anything else."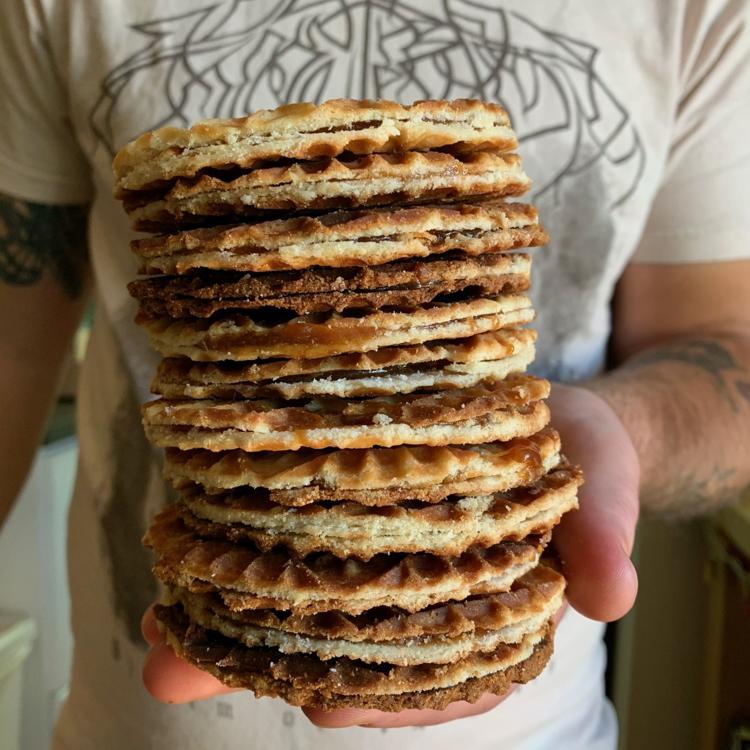 When Motter and Pacheco moved to Flagstaff in the spring of 2018, the desire to pursue some sort of personal baking endeavor rose. Pacheco recalls saying to herself, "If we're going to do this, we got to do our own thing. We can't work for someone forever."
At Ofélia, Motter and Pacheco make a variety of breads and treats including sourdough bread, chocolate chip cookies, vegan oatmeal cookies, Earl Grey shortbread, a porter stroopwafel made with beer from Historic Brewing Company and more.
Part of Ofélia's goal is to "embrace our heritage, and define our place within it," according to its website. Although without an official brick and mortar location and utilizing ovens at Criollo Latin Kitchen, where Motter and Pacheco both work, to bake their goods, Ofélia attempts to accomplish this goal by using the resources around them. Take their blackberry toaster tart, which uses blackberries picked from the Mogollon Rim, or Motter's green pine cone syrup, with foraged pine cones from around town, which can be used as sweetener for just about anything.  Ofélia builds its recipes with the ingredients around them, wild fruits, berries and other natural resources, as well as help from the other local businesses with which they've partnered like Historic and Proper Meats + Provisions, and the heritage that precedes them.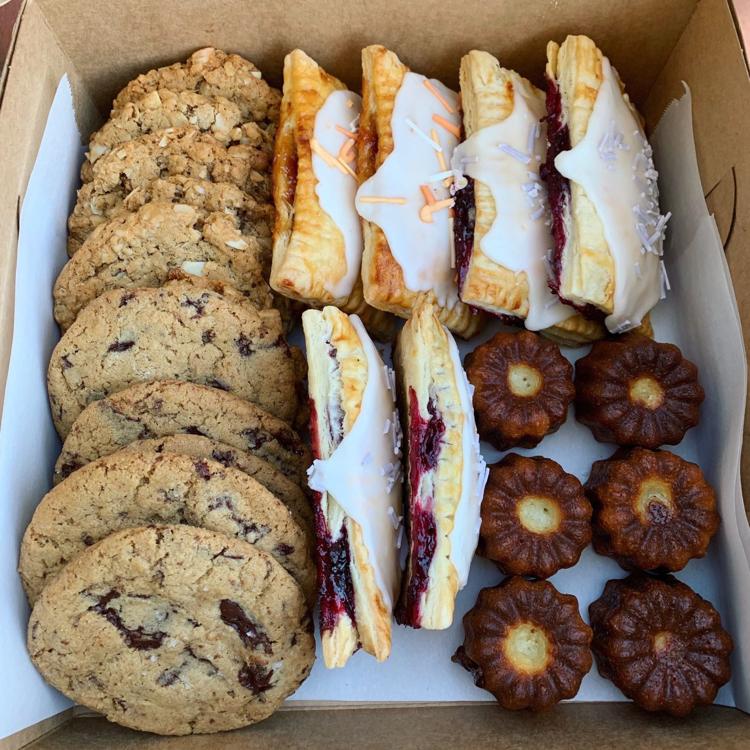 The ideology is simple: "If we're here, let's take advantage of what's around us," Pacheco says. 
It's not always easy though, and Pacheco and Motter aren't just eating cookies all day. Still in its beginning stage, Ofélia has much room to grow. Every week seems a little more promising, and every week there's something new to try.
"It's a very hard job. Just kitchen work in general, it's very hard and demanding. Sometimes the benefits aren't what you want them to be, but we're so passionate about it, so we just have to remember why we're doing it," Pacheco says.
Ofélia Bake Shop will host a First Friday bake sale pop-up at Fool's Gold, 109 N. Leroux St., from 6-9 p.m. The shop will also sell baked goods at Historic's sixth anniversary celebration at 110 S. San Francisco St. Saturday, Oct. 5, from 3-10 p.m. For more information and a full menu visit www.ofeliaflg.com