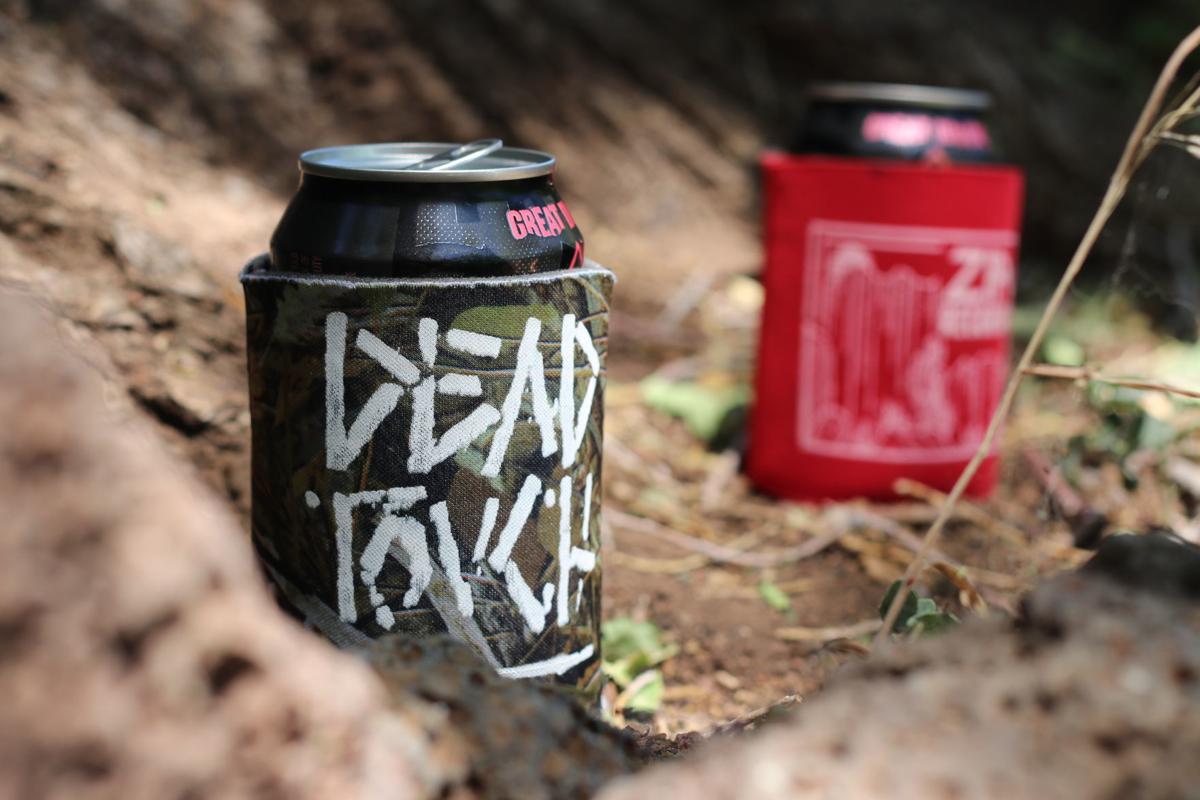 Whoa, this last month escalated quickly, right? The weirdos and wingnuts down here in the Masters of Brewtality crypt have always done our best to hide from the world, so socially distancing wasn't too much of a stretch, but it seems like the rest of the state didn't get the memo. So, since we're in the midst of another outbreak, our beloved bars are completely shut down again. What a huge fail. As we're essentially back at square one with this whole pandemic thing, we're going to take this month to encourage our readership to mask up and stay the hell away from everyone—like every sane person should be doing anyway.  
And what better place to do so than in the incredible nature surrounding our fair city? You can avoid large groups, commune with the earth that gave you life and the scenery is incredible. While the freaks and geeks in the MOB crypt generally prefer the most remote getaways inhumanly possible, the campsites around Flag provide a delightful respite for some safe, fun and scenic relaxation. But nothing spoils a good campout like warm beer, so this month, we're going to take a moment to check out a few options for our unsung heroes of the suds world: the koozies.  
Beer drinkers, stop right now and think about how many you've got floating around your house and then think about which one is your favorite. That's one of the most important things a human being can own. For us, it's the foam koozie we got in Seattle in 2011 at a show featuring the iconic crust band Doom. This lil' buddy has made it through half the country and is still keeping beers reasonably cold. 
The vacuum insulated stainless steel
We've got a couple down here. Personally, we're of the opinion that the Ozark Trail Wal-Mart edition works just as well as anything else on the market for a fraction of the price. But if you're a true baller wanting not only function but brand recognition, splurge for the $30 Yeti. That koozie flew off the top of a moving car on Butler and barely scratched the plastic. The other win is that they make for a fine cup for coffee in the morning.
They make these. We wholeheartedly endorse White Claw alcoholic seltzer as a suitable substitute for strong beer as any good outdoor adventure should be spent sipping booze for its entirety. And the elongated design of this particular koozie keeps your can pretty chilly while you take a break to keep the party going.  
For those unfamiliar, these are soda can labels that discreetly fit over a beer can and disguise it as a Coca Cola, Mountain Dew, Dr. Pepper or whatever. Frankly, we think hiding the fact that you're drinking is a bad move, but for those on the go, it beats a drinking-in-public ticket. And, again, we degenerates here in the crypt firmly believe if one is going to sin, they should sin boldly and in full view of God and the general public. But that's obviously not for everyone.   
These are stupid. If you're drinking beer in the wilderness, drink out of a can like a responsible person and then bring your trash back into town to be recycled. We hike with puppers out here and broken glass is terrible. Just don't.  
We're going to give a shameless shout-out to our local favorites, Canyon Coolers. These folks are set up right across the street from the crypt and have been nothing but awesome since 2010. Not only are they cheaper than Yeti, but they perform just as well, and have color schemes far more suited for the Southwestern experience. We've had a Canyon Cooler backpack kicking around the crypt for the past three years and have trudged an 18 rack, snacks and 10 pounds of ice with ease through some of the most fun creek spots around northern Arizona. Canyon is the jam; do the right thing.  
If you're keeping your beer can naked, we sincerely hope you're chugging it quickly.
That's all for this month, which already feels like we're half way through the Book of Revelation. Drink up and stay safe, fiends!