Holy blackened hell, do the creeps and geeks down in the Masters of Brewtality crypt get stressed when any of our local dives are bought out. Will our friends still haunt the corners? Will it become full of uptight squares ready to make everything boring and lame? What becomes of our favorite bartenders?  
All of this happened yet again when we heard the Green Room was being taken over by Phoenix's Yucca Tap Room. Straight up, the Green Room was our favorite dive bar by far. It was dark, it was sketchy, the drinks were as cheap as they were strong and the bathroom was a putrid death trap cheaply disguised as a reasonable place to evacuate your digestive system. But, times have changed—and it's actually for the better! We caught up with the new owner Casey Hamilton to chat about the brand spankin' new coat of paint that's been put over our beloved late-night hangout and, from the bottom of our withered hearts, we couldn't be more stoked.
Masters of Brewtality: First off, the Toy Dolls were playing when we walked in and you've got the Addams Family on the TV. This place has already endeared itself beyond words. Let's start with a little background on you as human… You've been around the Arizona punk and metal scene forever, yet we know nothing about you personally.  
Casey Hamilton: I'm living upstairs five days a week at this point. (laughs) My wife and I own a daycare in Ahwautukee, so it'll be a couple years depending on the landlords down there whether we move full time up here. I'm trying, though. I've been completely blown away since we've been up here after being in Phoenix for 20 years. It's so nice! I finished high school in Prescott and grew up in a small town in Hawaii, so I'm used to the small town stuff.We cleaned up the upstairs so the 4-year-old can come up and have a place to stay. She likes all the pinball machines and all the Halloween decorations are her creepy babies. She was having story time with all of them the other day, just reading to all the black eyed dolls and grim reapers.  
She's definitely my child. (laughs)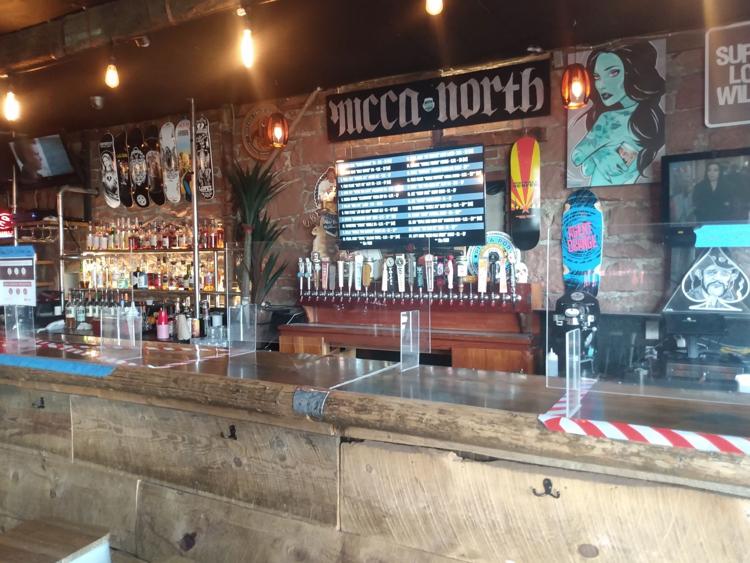 What did you do as far as renovations?
I've known Brandon and Tyler (the previous owners) for close to 20 years now and I'd always come up here to go to shows and stuff. I knew about the building as far as a place for shows, so when the opportunity came up, it took almost nine months to finalize. We started the process last summer and then the deal closed the day after shutdown. But we came into this knowing that this was a beloved Flagstaff institution, so we weren't going to come in trying to gut everything. It just needed some love. We wanted to keep the spirit, though. Green Room and Yucca were very similar, we did music six nights a week down there and shared a lot of the same bands. And, when touring starts again, we can offer bands back to back tour dates instead of sometimes bands skipping over Flagstaff just to go to Vegas or take the weekend off. We can have a dope Thursday scene here, whenever that starts to happen.  
That's a good segue into what you're doing to combat the hated 'Rona. As far as we can tell, Yucca North has implemented the most safety precautions we've seen in local bars.
It's the same as in Tempe, being so close to ASU. It hit us really hard down there, so we went above and beyond on the sanitation stuff. And I'm perfectly OK with way overkill. We're trying to set a standard and example, what with us being a dive bar, too. Obviously, the safety of our customers and employees is a top priority. We've got hand sanitizer everywhere, sneeze guards are up, every table and all the games get wiped down every 30 minutes, and there's wipes out for customers to clean after they use. It's a whole new regime and it's taken some getting used to, but it's all we can really do.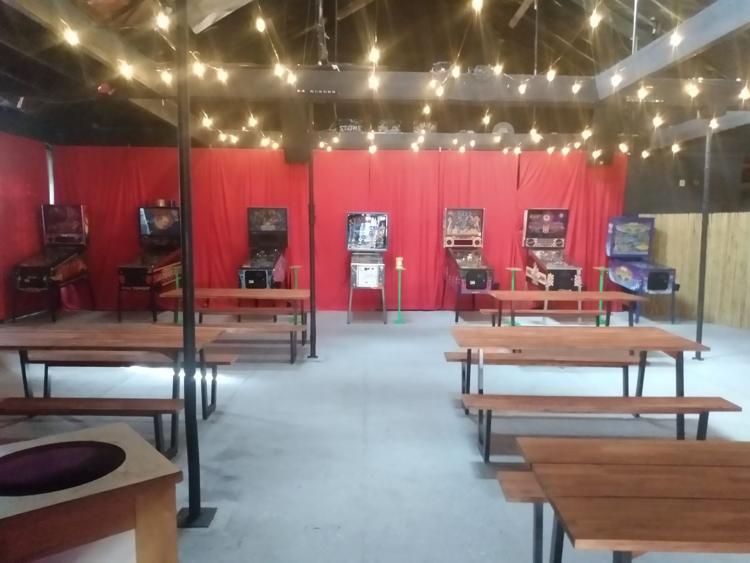 You've now got the largest selection of pinball machines in northern Arizona. Take us on that journey.
We just added 15 new pinball machines and two new cabinets so far. We'll bring up some more cabinets, but with the social distancing, we're limited on space. We're switching machines out regularly with Tempe, we just got a new Rick and Morty one and three different Elvira ones, Addams Family, the Munsters… We just added the PBR Can Crusher machine, an AC/DC one, and Kiss. We try to do a lot of movie and music ones.  
And the vibe is staying pretty much the same?
We're going for what I call classy lowbrow. I want a $15 bourbon and $5 beer, you know?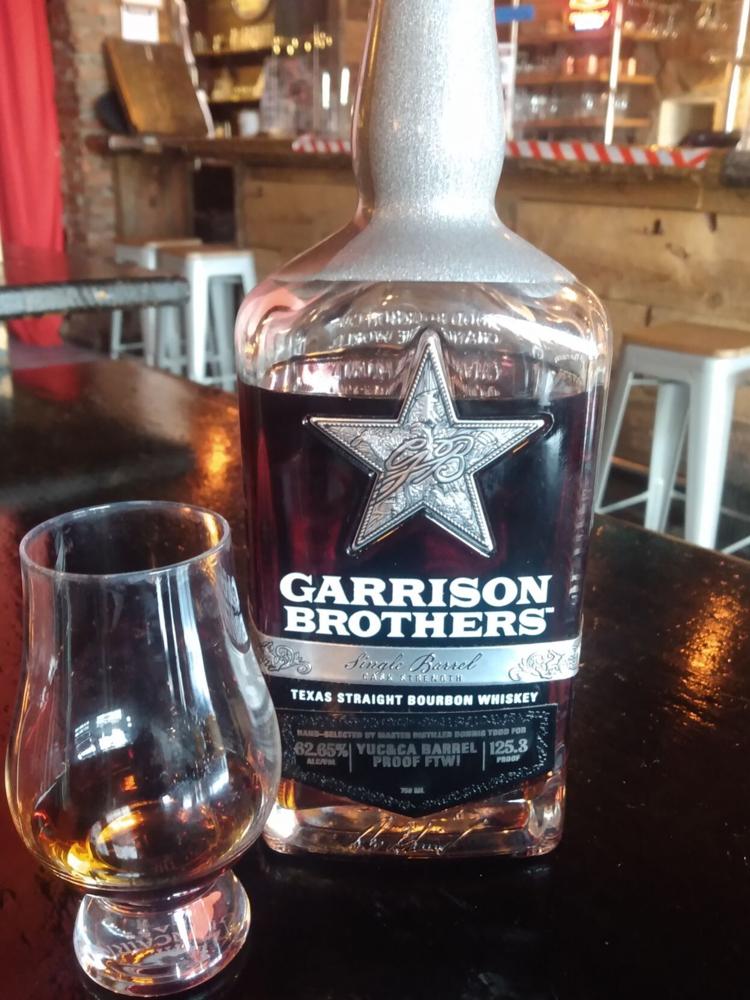 One thing that we do want to start doing is a once a month local showcase. Have local bands from Flagstaff, have people doing live art, kind of like a First Friday thing, but DJs, live bands, people selling their artwork. Just a big collective thing, which we always like.  
One of the main obstacles that comes with moving up from Phoenix is local perception and you've done things fantastically. You've kept the majority of the staff, made it a point to hire some more of our dearly beloved downtown personalities (Hi, Shelby!) and you've stocked the taps with Flagstaff beers. Can you walk us through the suds offerings?
I try to keep 75% of the menu Arizona beers. We rotate a bunch and try to get a bunch of one-off stuff that isn't distributed up here like Pedal House—they're still self-distributed and we've done a ton of stuff with them. We're going to do some barrel-aged stuff with Mother Road and Dark Sky. When shows come back, what we like to do is music collaborations. For example, we did a margarita gose called Citricidal Tendencies and we threw a show around the beer release. We've got buddies in a bunch of bands and they learn cover sets. So, for that one, they did a West Coast Hardcore. They did Circle Jerks songs, Suicidal Tendencies, some Germs stuff. We did a Ramones one called Hey, Ho, Let's Gose. We did a Clash inspired one called the Guns of Creekston for a creek sour, and the very last one was a Bad Brains inspired one called Rock For Light Lager.  
Words cannot express how awesome all of this is and we are so stoked to see what the future holds for Yucca North. Thanks so much!
Be the first to know
Get local news delivered to your inbox!