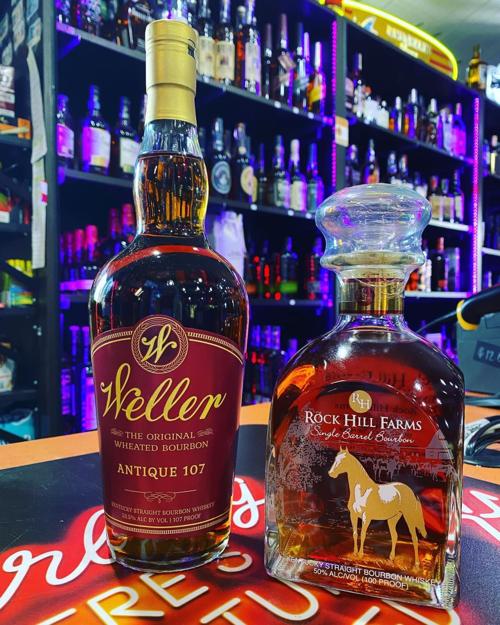 We've got a morning mantra we like to repeat at the start of each day down here in the crypt. All the freaks, geeks, ghosts and ghouls gather in the annex, everyone lowers their heads (or whatever appendage happens to have their eyes in it) and we all say in perfect unison, "Oh, dear God, what now?" Then, we begin to search the internet for the hottest beer content for that month's feature. 
Things are still spotty out there, folks, make no mistake. We're limiting our bar and restaurant time to patios only and, even as a hodge podge of degenerate scumbags, we're still masking up and washing hands frequently. That being said, none of us are out of the Masters of Brewtality crypt much anymore. The upside, however, is that we're now far more in tune with Flagstaff's expansive liquor store scene. This October, we hit Beaver Street Liquor, located just a stone's throw from downtown and dead center in the Double Entendre District (more on that later), to chat with one of our favorite weirdos, Bekah Kamp.  
MOB: How long has Beaver Liquors been open?  
Bekah Kamp: About three years now! And I've been a manager a little over two years. 
Can you take us through some highlights of the impressive selection here?  
We have a really awesome allocated bourbon selection. We've got high end to low end liquor and we take requests. We've got a great wine selection, too, which I try to sample all of. For recommendations… (laughs)  
Any favorites at the moment?
Oh yeah. This stuff called In Sheep's Clothing, it's a 20-buck bottle that drinks like a 40-dollar bottle of cab. It's delicious. We sell a lot of that one… I drink a lot of that one, too. Ha! We've got canned wines, which we sell a lot of, too, since we outfit the Grand Canyon rafting companies with booze, beer, wine and liquor.  
And those folks know how to party!  
We work with Oars, Canyon Explorations, Outdoors Unlimited, Ceiba, Pro, there's a few more. The river season is picking up and we're getting a lot of the private trips coming in with massive orders, so we're giving discounts and free delivery.  
Nice! Let's talk beer… What we got?
We've got all the local stuff from the Flagstaff breweries. We do a lot of Wanderlust, obviously Mother Road, Historic, Lumberyard, Grand Canyon. There's a whole Arizona section with at least 15 different breweries.  
We're not just drunks down here in the crypt, we're also barbarian warlords on our off days. What's the mead situation like here?  
We carry Drinking Horn and Superstition, both of which are from Arizona. We get all [Drinking Horn's] seasonal meads in. The newest was their passionfruit, and we still have coffee mead from last year! Mead ages well and the coffee mead, in particular, ages really well.
Those are like the Holy Grail of local meads! That's nuts you've still got some!  
Let's talk the liquor store's name.  
We love a good play on words! Our mascot is named Harry and we've got some new Harry Beaver merch coming out here soon. I'm always on the lookout for a new slogan, too. Our last one was, "Liquor? I barely know her!"
And you're right across the street from Seamen's Dentistry?
For our readers, all of this is just north of the Beaver and Cherry intersection. There's a waxing place on Beaver, too, right?  
I honestly don't know… That's funny though. There's an outfitter here called Wet Dreams that I drive by all the time, too.  
Bless Flagstaff for giving our inner 13-year-old a laugh every time. Let's talk best sellers. What's flying off the shelves as far as whiskey?
Definitely our staples. Buffalo Trace, Jameson. My favorite is Michter's Rye. It's just a classic, everyday sipping whiskey. We've got the Conor McGregor Proper 12, too. It's a little sweeter than Jameson, but our town loves its Irish whiskey. We sell a lot of Japanese whiskey, too. It's in the single malt category.  
Tell us about the tequila.
I love tequila! And people know us for our tequila selection. We've got some allocated bourbon barrel-aged ones, anejos, azuls… They're all so good! We've got a badass mescal and bacanora selection, too. The bacanoras just got released about a year or so ago into the States, it's kind of like a tequila take on moonshine. It's smoky like mescal, there's different expressions of it, but it's a little bit more affordable than some of the mescals.  
I recently lost a front tooth and had it replaced with a gold one. What can you show us in the way of rum, since it looks like it's a pirate's life from here on out.  
We've got the Bumba rum, which is one of our most popular. It's Lil Wayne's rum! It's aged, so it's not overly syrupy. And we've got Flor de Canya. It's like $50 a fifth, but it's an 18 year, so that's pretty awesome. Super popular, I sell a case a week of it.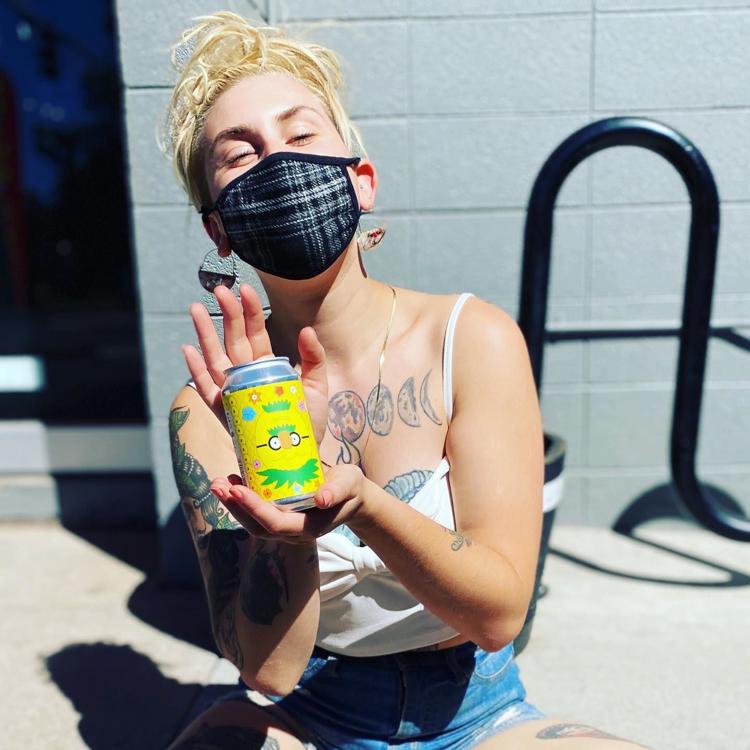 Nice! Let's round it out with your favorite beer—what is Bekah enjoying post work?  
We've got a crazy sour selection. There's an entire door full of sours and, in the back cooler, we've got super niche-y craft brews. One of my favorite breweries is Prairie Brewin from Illinois. This rainbow sherbet sour is a literal rainbow sherbet flavor. It's so frickin' good!
(Note: We bought a four-pack of the rainbow sherbet sour and it was probably the best sour any of us had ever had. Approachable, flavorful and not too acidic. Our advice: Go to Beaver Liquors—824 N. Beaver St.—ask Bekah's advice on booze and take it. She's officially Masters of Brewtality approved.)
Be the first to know
Get local news delivered to your inbox!