It's been a year and some change since Derrick Thomas and McHale Butler started the Bros and Brews podcast. With 42 episodes since the podcast's inception, they've learned a lot about podcasting and each other, even reflecting on as much in episode 40.
Bros and Brews follow a fairly simple format. Two bros (Thomas and Butler) talk about pop culture while drinking mostly local and regional beer, occasionally featuring a guest, such as Urian Lee of local punk group Naming Our Monsters, NickSmoove and Zachary Yazzie. 
Though the concept behind Bros and Brews is not inherently unique, the ways in which Thomas and Butler have grown set it apart from other podcasts that share the same format.
"After we recorded the first podcast and hearing how I sounded, I didn't like it. I just didn't like how my voice sounded for the longest time. And after a while you just come to accept yourself. So that's what I did. I accept myself. I accepted my voice," says Butler. "I've always had aspirations to do stuff like this, but I've always let my fears take the best of me. After doing this and seeing how Derrick does things, it just opened up a whole new world to me, something that I wasn't use to."
Though Thomas has had prior experience being behind a microphone and playing music, he says the podcast has helped him overcome his social anxiety.
"I'm trying to get out of my element of social anxiety. At times I regress to how I was growing up. I was extremely shy, and at this point, doing the podcast, I feel that I've really grown, even with prior microphone exposure," says Thomas.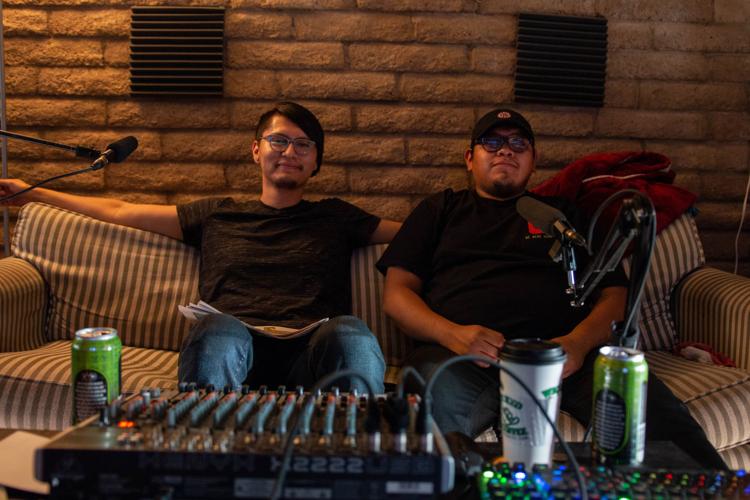 Thomas and Butler talk about a host of topics typically centered on pop culture. Their only rule: No deep dives into politics or religion. Save for that, anything is up for grabs, but even with their broad scope of potential topics about which to talk, the two best friends and their occasional guest often find themselves talking about videos games.   
"I think what really makes us stand out though is we're really best friends and we already have that chemistry there. We're just two nerds," adds Butler with a laugh.
Being the socially-reclusive, video-game-talking nerds they describe themselves as, the term 'bro' became an ironic descriptor, though they have received some feedback against the name. To them, 'bro,' as well as adding to the alliterative title of the podcast, speaks more toward the nature of their relationship having known each other for so long and less about being a stereotypical bro.
These days, podcasting is no longer a niche activity. According to a Nieman Lab article published in 2017, an average of 67 million Americans are reported to be monthly podcast listeners. Over the past two years, that number has grown by 40 percent. With the release of the true crime podcast Serial in October 2014, the podcasting world has been on the up and up, now including just about every genre, style and format imaginable. But even before then, podcasting has been a unique source for news and stories.
In 2005, iTunes announced it would carry a library of 3,000 free podcasts, President George W. Bush began delivering his weekly addresses via podcast and the New Oxford American Dictionary named 'podcast' its word of the year.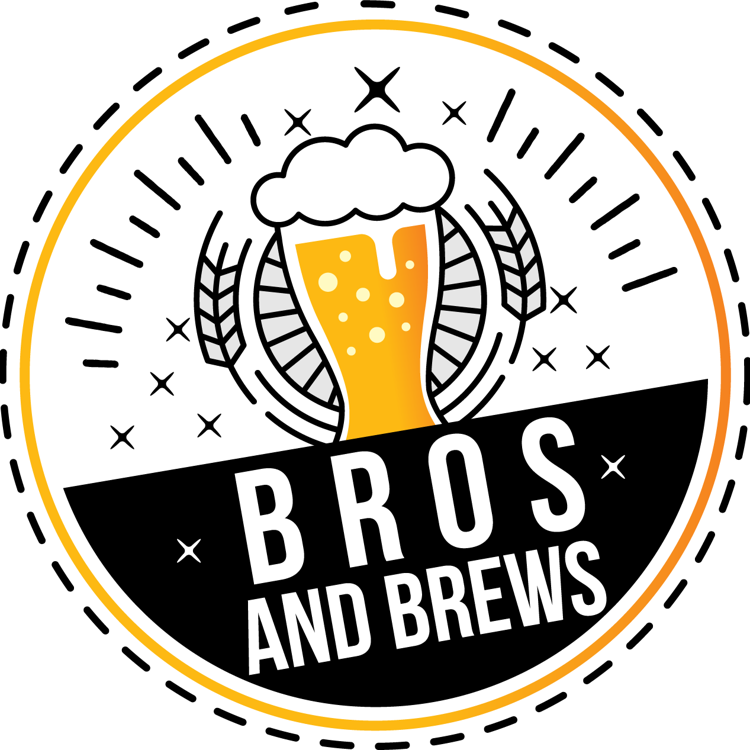 Now podcasting has become part of the mainstream media, with podcasts such as S-Town, The Daily, More Perfect and In Our Time garnering world-wide acclaim.
Shannon Tewksbury-Bloom, who hosts her own podcast in Flagstaff, Do Good Be Good, says we're still on the early end of a podcast boom. In addition to Bros and Brews and Do Good Be Good, Dark Sky Brewing Company brewers host the Brew Trails Podcast and Kyrie Fry and Cori Cusker host Books and Tea.
"It feels very intimate when you listen to podcasts," says Tewksbury-Bloom. "It's like there is someone there with me telling me their story. You end up feeling like you know the hosts."
And in listening to Bros and Brews, that's what it ends up feeling like. You get the sense it's more about the camaraderie and less about the consumption, though the two do have their favorites beers. Having started their friendship as children in Tuba City while playing in the same soccer association, Thomas and Butler's relationship grounds the podcast. Now, both 25 and still learning from their experiences, they say the podcast is getting better at connecting to their audience and making them feel involved. The drinking aspect of the podcast is not to condone drinking in excess, but rather to relax with friends.
"It's like, 'Yo, man, if you're thinking about going out and drinking and driving, don't. Just get some beers, listen to this podcast and kick back. We're here with you drinking. It's OK, man,'" says Butler.
"That's one vibe that we would like to project. Imagine us as being there with you," adds Thomas. "We're just two best friends, we're just around talking and we just want to make it seem like you're a part of the conversation."
Thomas says Bros and Brews is still growing, with potential plans to do more on-location recording at local breweries and wine tastings. For now, Bros and Brews adds to Flagstaff's podcast scene, giving us an intimate look into the lives of two recluses who use the medium as a way to learn about each other and to become better communicators.
Visit Bros and Brews on Soundcloud, iTunes and Google Play for its most recent episode featuring Gabriel Granillo.