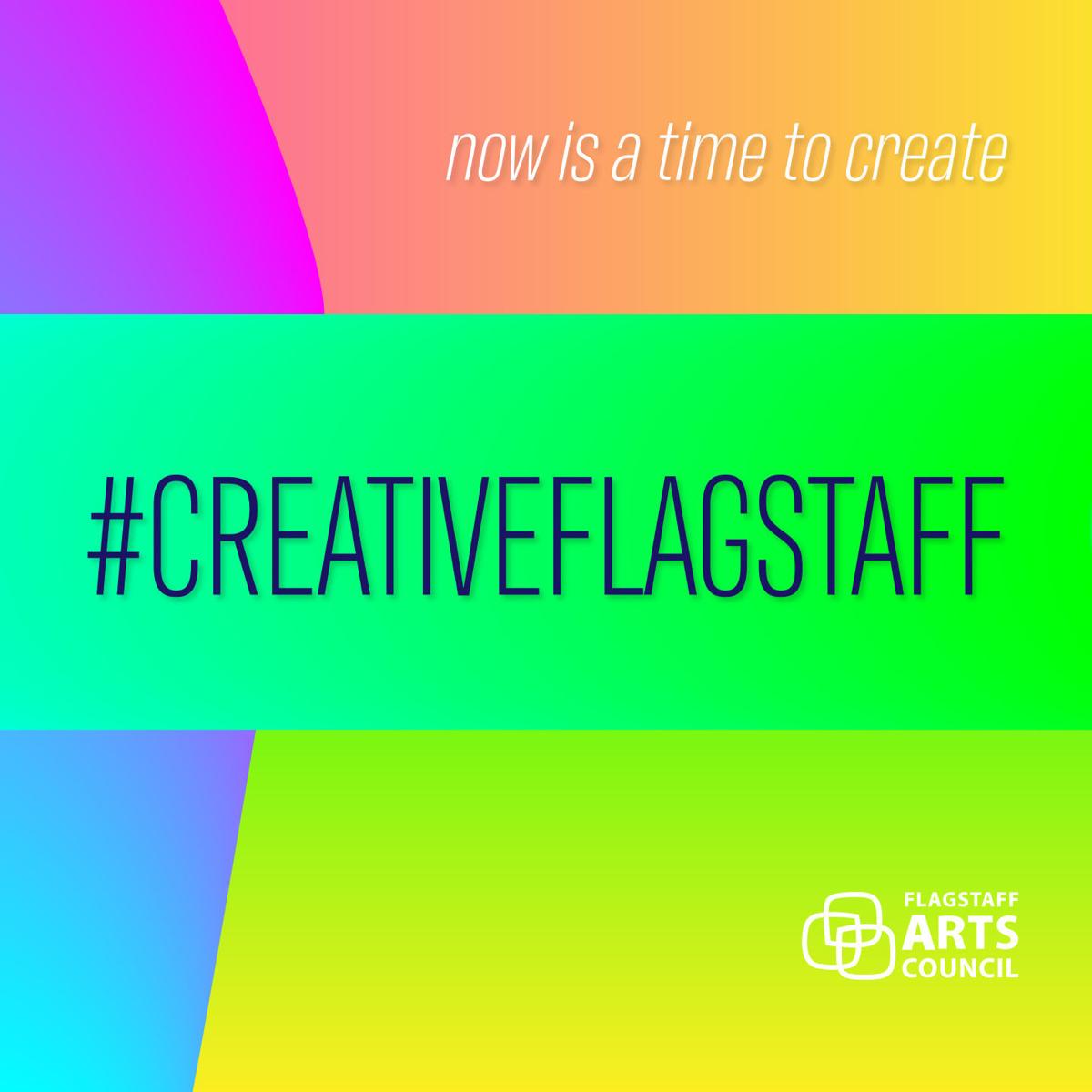 This is the second in a weekly series exploring the lives of artists and community organizers during the coronavirus pandemic. If you know of someone or are yourself a musician, artist, organizer, filmmaker, author, etc. and want to chat, send an email to mchase@flaglive.com or sconrad@flaglive.com.
Despite social distancing becoming the new norm of life in Flagstaff, community togetherness remains strong.
"The most poignant thing about all this for me is how much it has put into focus our reliance on community," Dawn Tucker, Flagstaff Shakespeare Festival executive director, says. "We already think of ourselves as having been isolated with social media but once those opportunities to gather in person disappeared, it just became crystal clear how much we do rely on spending time with groups and engaging with one another. That's been kind of the silver lining on this."
Since COVID-19 was declared a pandemic by the World Health Organization on March 11, public gatherings have suffered, first with the U.S. Centers for Disease Control and Prevention advising against gathering in groups larger than 250, then no more than 50 people, then no more than 10 based on White House recommendations.
The pandemic-induced closures came on the heels of a number of production openings for which performers had been working tirelessly preparing lines or compositions for audiences.
"There's a lot of uncertainty right now as to how we're going to move forward," Jonathan Stone, Flagstaff Arts Council executive director, says. "We've canceled or postponed everything through April, and May is affected as well. Theatrikos has chosen to go dark for two months, and for them, that means they had to postpone or cancel what was going to be their biggest show of the year."
For FlagShakes' A Lie of the Mind, an adaptation of one of Sam Shepard's riveting dramas, the actors and director enjoyed a lauded opening weekend March 13 and 14 before deciding to postpone the rest of the show.
"I think everyone generally felt like waiting to get an official announcement that events should be canceled was not really prudent," Tucker says. "As soon as we saw that was coming, we felt we had a social obligation to get ahead of it."
The impact of closures in the week since non-essential businesses were forced to shut down and restaurants moved toward takeout and delivery only has been felt city-wide. As a community that prides itself on the contributions of talented artists from all walks of life, Flagstaff will undoubtedly come out on the other side of this pandemic changed. Aimed at supporting local nonprofits in the arts, science and culture sectors, the Flagstaff Arts Council is currently raising funds for its COVID-19 Emergency Grant.
"When we started putting this together, we were looking around the country for examples and there weren't a lot of them," Stone says. "Now we're seeing around the country there are a lot of examples for support of arts and culture organizations."
FAC has raised around $10,000 and is seeking more donations through a Facebook fundraiser before it opens applications up to nonprofits.
"[Self-isolation] impacts each organization differently, but one of the most challenging aspects about this is the uncertainty," Stone says. "Just about all Flagstaff organizations are making dramatic changes to manage their finances so when all this ends they can figure out a way to emerge."
William Shakespeare is believed to have penned some of his most famous plays while the plague swept through London in the 16th and 17th century. It was during this time that he wrote both King Lear and Macbeth, as well as longer narrative poems like "Venus and Adonis" and "The Rape of Lucrece." The key to this, however, is that he had a patron who supported him financially while his Globe Theatre was shuttered.
"Someone was paying him to continue to work even when the art wasn't going up," Tucker explains. "That's something lovely, and a ripple effect of the arts community [we're seeing] is people not requesting money back for tickets.
"We actually had one patron who was supposed to come to the second weekend [of A Lie of the Mind], who didn't request a refund and kept the same date. She said, 'When it remounts, I will buy new tickets.' That was just so heartwarming, and I'm finding that that's more the rule than the exception—for people who have the means, of course, and not everyone does. It's not the expectation that they should, but people have shown that they really want to support the arts."
One way in which Tucker has been able to remain connected during this time is watching and participating in virtual events hosted by members of fellow arts and performance organizations like Momentum Aerial and the Chomsky School of Business improv group. She also launched a new Facebook group this week to further build community from afar. Titled Lamplight Poets, Tucker is returning to her roots as a poetry teacher to share lessons on form, figurative language and rhetorical devices for beginner and advanced writers alike. She plans to further collaborate with a friend who has children to develop lessons for younger audiences as well.
For those who may need an extra nudge to get their creativity flowing, the arts council is also launching a social media campaign today called #CreativeFlagstaff. It aligns with the council's updated mission statement to foster creative opportunity, encouraging residents to follow along with weekly prompts provided by Flagstaff artists and makers and share their work with the community through the hashtag on Facebook, Instagram and Twitter.
"Donate and support your local art organizations if you can and just know that we're all in this together," Stone says. "Flagstaff is a creative community; we will figure it out."
Visit Flagstaff Arts Council and Flagstaff Shakespeare Festival on Facebook to learn more ways to support the local arts community during this time. Art, science and culture nonprofits impacted by closure or acute revenue loss associated with COVID-19 are encouraged to contact Jonathan Stone at jstone@flagartscouncil.org while grant eligibility criteria is still being formed.
Be the first to know
Get local news delivered to your inbox!