I first met José Cotté and his family at the People's Pantry while I was conducting interviews for a story on its anniversary. I overheard Cotté telling someone he had just moved here after escaping the devastation in his island home of Puerto Rico. I had been researching the idea of going on a mission of sorts with my son and another relative to do aid work there, so meeting Cotté felt like kismet at the time. I wanted to learn more about the situation on the ground there and to find out how I, and others, could best help the people there, many of whom are still living without power or even water close to a year after Hurricane Maria landed.
As Cotté and I talked, I felt compelled to write about his experience with the intent of raising public awareness, which was already waning at the time of our first meeting a few months ago. It has since faded to just a blip on the collective radar of our absurd and obscene  24-hour news cycle and social media platforms where it's easy to get lost in each scandal that has now become the new normal. In the midst of all this white noise it seems the plight of Puerto Rico has been lost in the shuffle.
In talking about this to Cotté he seemed to vacillate between optimism, great hope and outright despair. Here's a small sample of some of the things we talked about. 
NORRIS: So tell me about what happened after the hurricane and what led to your decision to leave Puerto Rico and seek other opportunities here?
COTTÉ: It was the low season already, and I wasn't working much. Then in September the hurricane came and that was a big hit. In more than a hundred years we have not been hit that hard. We had a connection in Flagstaff because my wife is a midwife, and she was invited to Flagstaff to study and learn more here, so we're lucky we had a way out and a place to go. We were lucky we lived in the capital and were able to get water, but we had no electric power. Many people learned the hard way that the priority is to have water. Without it people die--you can adapt to no power but not no water. Which is what happened in the countryside and mountains where they had neither. In some places they still don't.
So we landed in Flagstaff. We had never been here and knew nothing about it. We came here not knowing what to expect, but Flagstaff has been really nice to us. People here have welcomed and embraced us and we were able to get a place to stay and jobs very quickly, but it has been a huge change, especially for my girls (two daughters--an 11-year-old and a toddler).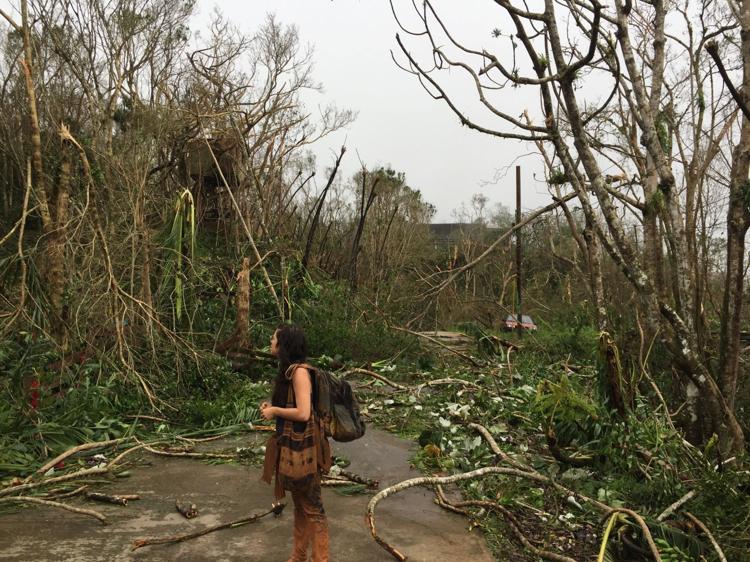 Tell me the situation on the ground now as opposed to then--or what you know about that.
What I hear from there is that most people do finally have water and power again, but those are people I know in the city, in the center of San Juan and different municipalities. The other cities are doing OK I'm guessing. But in the mountains some people are still without water and essentials like shelter and food, and in the rural areas that I know about, they still don't even have electricity. It was a huge storm and it passed right through the middle of the island from southeast to northwest and destroyed everything in its path. How do you recover from that with almost no infrastructure, no help from the federal government? We are U.S. citizens!
They say it was apocalyptic. I think that's right. I've never lived through anything like that and I bet most people—U.S. citizens especially--have not.
All the infrastructure, which was already bad, was damaged by the storm and that lead to a lot of deaths later--but they (both Puerto Rican officials and federal government) are keeping all of that from the public.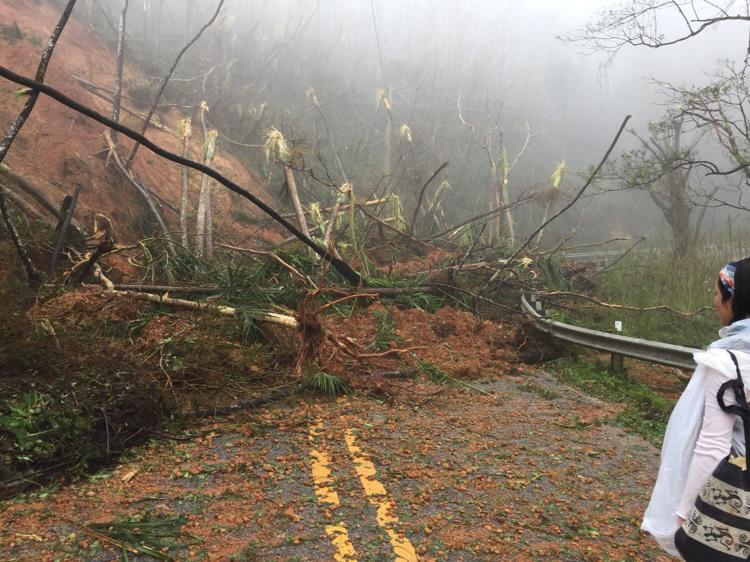 I just read a recent Harvard study that said there have been almost 5,000 confirmed deaths in the wake of the hurricane.
Officially they try to tell us that there were only 64 deaths from the storm, which is crazy! It's hard to believe they would just lie like that just to make FEMA and the president look good. There was a lot of political theater right after the storm but nothing large scale or permanent was done for the people suffering. A few temporary fixes, that's all.
Structures crumbled, there were crazy mudslides everywhere, especially in the country. We live in San Juan, but we are from the mountains and our family has a place there. We were going to spend the storm in the mountains, but at the last minute we decided to go the capital to my wife's brothers house which is concrete--ours is wood.  And it was a good decision. The day after we tried to go see our house. We were desperate to see if we still had a house, but we had to return because there was no way to get there--all of the roads were blocked with fallen trees, mud and debris--even the expressway, which has three lanes, was closed from flooding.  
I knew that Puerto Rico was not prepared for something like that to happen. And it's been hard. We are close to the next hurricane season and we are still not even close to recovered. They say we are 80 percent recovered, but I would say maybe 60 percent at the most. It's really worrisome, and the government there is corrupt and hasn't done much to help us repair the damage or prepare for the next hurricane season.
Por exemplo, they decided it was better to just close down public works rather than to fix most of what needed fixing. They shut down over 400 public schools. That was a decision they made without any proper study. A lot of people, parents especially, have been protesting that. Some communities have no schools left at all.
But one good thing that has happened has been that people themselves have pulled together and there has been a lot of community work. People needed to come together in order to survive and this kind of community has helped us to provide for one another where the government has failed us. Neighbors have joined hands and started to do things. Even people from away from the island have come and spent time and found out what is happening and helped out where they could, have gained knowledge and given of their own knowledge to help people.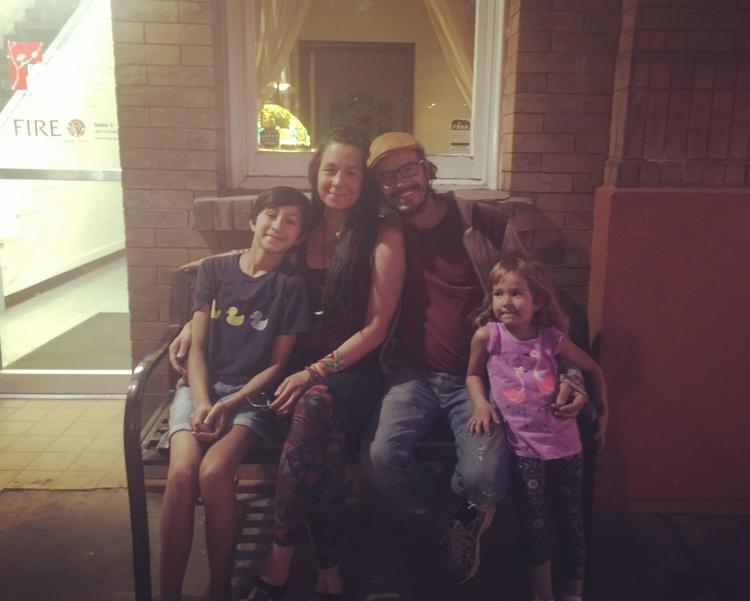 Friends of mine have also been focused on agriculture and land issues, doing small projects like community gardens in some towns, so that's a way to help because the hurricane destroyed all the crops on the island.  
It's been very hard to organize any large-scale help there. I have a friend who is a musician and famous artist there, and he rounded up a huge amount of supplies after the storm and brought it all to Puerto Rico himself. But the feds and the government seized it at the port. They were trying to filter out private people helping on their own and saying they would distribute everything themselves. So they confiscated what he brought to the port because they said that they were going to distribute it. There were warehouses full of supplies like that that were just sitting there in the port instead of being handed out to people who needed it. Who knows if it ever reached anyone.
It is a bit more stable now in the big cities like the capital, but even there we are not prepared for another hurricane--even a small one. And they are coming soon. They come every year. Not as bad as Maria.  But they always come. And what will we do then? More people will die, not all directly from the storms maybe, but from the neglect and poor conditions. Just like thousands have so far--the majority of it after the storm. We are hoping and praying that won't happen but if it does it will be horrible--even worse than it is already.
I do think we need to remember in history and the lessons we've learned. So I'm hoping and believing that each community will keep its own individual projects going after all this is over and just rely on ourselves and not the government. And maybe teach the government through example how to manage the communities. Like we say in Puerto Rico, toca madera (knock on wood). I am always trying to be optimistic for the future. Always hoping for the best for my little island.