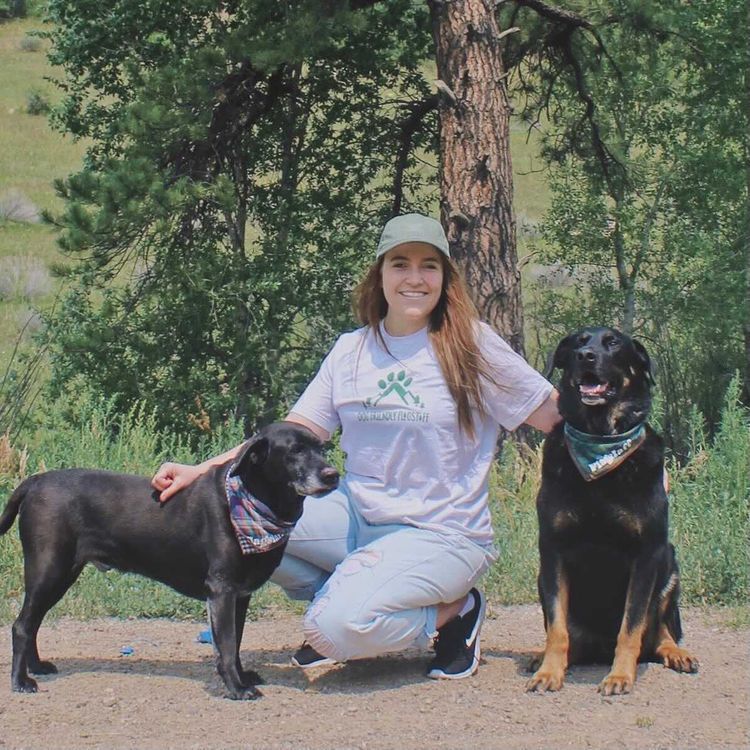 Flagstaff has gone to the dogs — much to the enjoyment of Marlee Leon.
Leon is behind the website dogfriendlyflagstaff.org and Instagram page of the same name. For three years, Leon has used both platforms to spotlight some of the best places in Flagstaff to shop, drink, eat and hang alongside your four-legged friends.
Leon, who is a graphic designer and stay-at-home mom, lives in Flagstaff with her husband, 1-year-old daughter and their two 7-year-old dogs, Luke and Rico.
She first moved to Flagstaff to attend Northern Arizona University before relocating to Phoenix. The family moved back to Phoenix in 2018. The dogs came with them everywhere and soon they found a community of other dog owners who loved to also bring their pets with them.
She quickly began documenting these spots and events before sharing the information to Instagram.
The Instagram page has continued to grow in recent years as Leon shared pictures of her own dogs at events and local businesses, in addition to other dogs around town.
"Flag just has so many dog-friendly options and places that are so happy to have dogs there," she said.
While many places in Flagstaff allow dogs, not all are exactly what one would describe as dog friendly. Many patios aren't as suited for dogs as others, Leon noted, while others go out of their way to recognize dogs as they would any other guests.
"You want to take your dogs to places they're welcome," she said. "You never want to be a burden on the staff or people there."
Mother Road Brewing Company, 7 S. Mikes Pike St. is one of Leon's largely in part to the brewery's spacious patio, water bowls for dogs and an ample supply of treats. It's easy for the dogs to have their own space without worrying about encroaching on others, she said.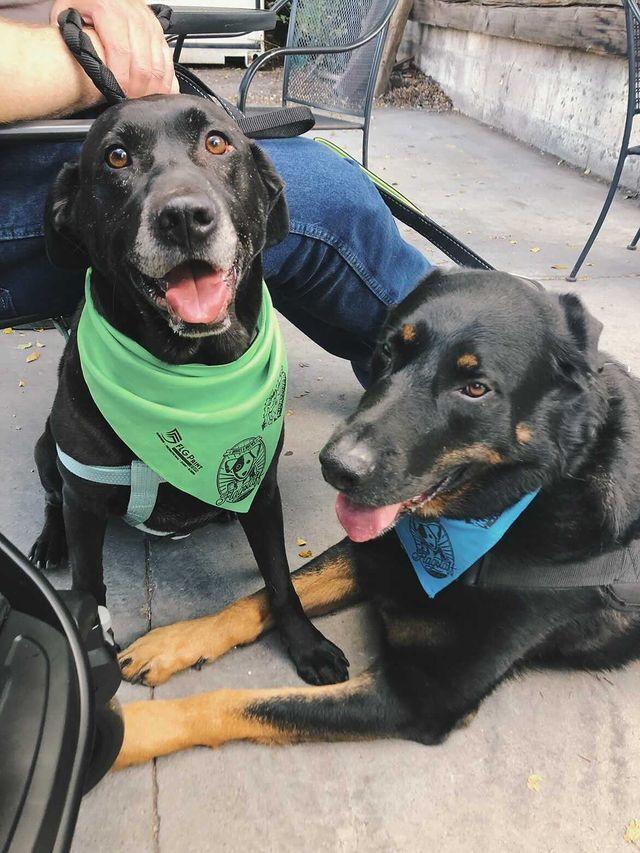 Leon noted that many breweries in town, like Wanderlust Brewing Company (1519 N Main St #102) and Historic Brewing Company (110 S San Francisco St.) have similar offerings.
Restaurants are a bit trickier as most don't allow dogs inside. The key is to find a good patio, according to Leon. Toasted Owl at 12 S Mikes Pike St. and the new Matty Gs Steakburgers off Heritage Square fit the bill. Toasted Owl's large patio is well-suited for brunching alongside your dog, while Matty Gs even offers little burger patties for their four-legged customers.
Shopping can be easier as many shops downtown welcome dogs into their stores. Old Town Shops, located off Heritage Square, Plantae (112 E Rte 66 #106) and outdoor retailer Mountain Sports (24 N. San Francisco St.) are always thrilled to have pups drop in.
However, some places in Flagstaff still aren't welcoming to dogs. Others, such as the Sunday Flagstaff Community Market, recently stepped back on previous decisions to allow dogs.
Leon emphasized how important it is to fully educate yourself about an establishment's rules concerning dogs, in addition to following certain etiquette.
"Paying attention to the leash laws is number one," she said. "That's absolutely key to make sure everyone is going to have a good time."
Leon also encouraged dog owners to really gauge their own dog's behavior and personality before deciding to take them somewhere. Dogs should be well-behaved and not aggressive toward people and other dogs — especially when there's food involved.
"It's tough because so many of us that have puppies or dogs that are a little tricky," she said. "But you have to know your dog and have to be respectful of other people on the patio as some are pretty close quarters."
Leon's recently been expanding the website to include an interactive map highlighting some of the best sites for dogs, along with tips and experiences from other local dog owners. The list is quickly growing as more and more places welcome dogs.
"It's really becoming to the point where the majority of patios are allowing dogs and making adjustments to allow them," Leon said. "We live in a great town to be dog owners."