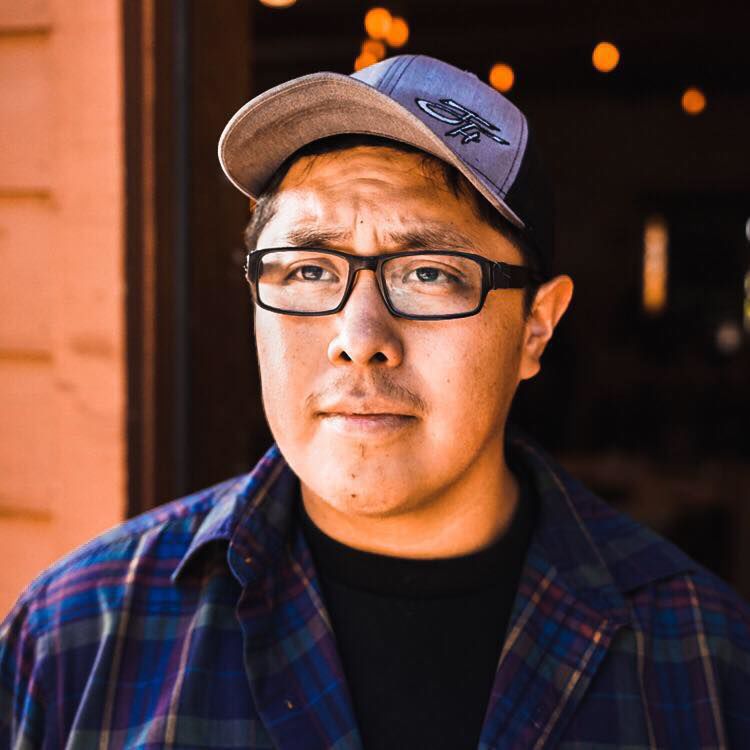 Jake Hoyungowa saw life through a lens.
"He had a crazy work ethic, better than anyone else I've ever met," Cecil Patrick Tso says.
Tso met Hoyungowa in 2014, when Hoyungowa's production company Paper Rocket Productions taught workshops on the Navajo reservation. He says after that, he and Hoyungowa become good friends. Admitting he was a bit intimated by the filmmaker at first because he seemed "stoic" and "quiet," Tso says, after getting to know Hoyungowa, he came to love his wit and work ethic.
"He was always taking on new projects and always getting them done. The way his mind was, he was just really artistic. Just the way he saw everything, his view on life, it's very cinematic," Tso says.
On the morning of May 10 Hoyungowa was struck by an eastbound train in Flagstaff. He was pronounced dead at the scene near West Route 66 and Beaver Street. Hoyungowa was 29.
From Munqapi, Arizona, and of Diné and Hopi decent, much of Hoyungowa's video and photographic works focused on Indigenous rights and life on Dinétah (Diné Land-Nation) and Hopitutskwa (Hopi Land-Nation). As a boy, his family relocated to Flagstaff where Hoyungowa attended Thomas Elementary, Mount Elden Middle School and, eventually, Coconino High School.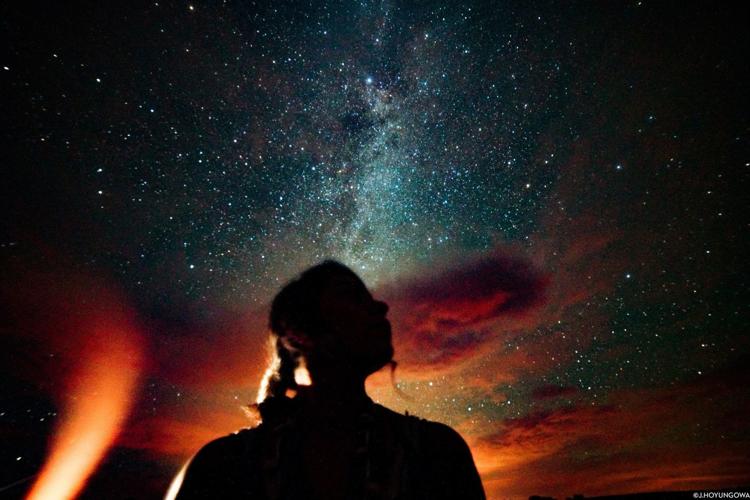 Deidra Peaches met Hoyungowa when she was 12, a young burgeoning filmmaker herself. The two, along with Donavan Seschillie, began making low-budget films, shorts and documentaries, doing anything they could to sustain their craft.
"When we were trying to cultivate this dream of filmmaking we worked as janitors. We were saving up for cameras, we were saving up for equipment, we were saving up for a dream and to show people what it is to tell your story," Peaches says.
In 2011, their film The Rocket Boy was one of 81 short films to have been selected and premiered at the prestigious Sundance Film Festival. Paper Rocket Productions was formed shortly after the premier. Later, in 2016, the production company took to South Dakota where they hosted media workshops and covered the Dakota Access Pipeline protests at the Standing Rock Sioux Reservation.
"By empowering the youth and empowering people who have these stories, we're going to be on the right track," Hoyungowa said in an interview with NAZ Today in 2016. "And with Paper Rocket Productions, that's what we're dedicated to, to tell stories from multiple Indigenous perspectives."
"[Hoyungowa] put his soul into everything he made. He was a very strong individual that believed so much in his Hopi culture," Peaches says, emphasizing Hoyungowa's focus on Indigenous issues. "There's no one else that's going to tell our story. It's up to us. It's up to the next generation. It's up to the filmmakers. It's up everyone to be able to cultivate those ideas and work together and share those perspectives. There's a lot of injustices happening in our communities, there's a lot of hurt that's happening, there's a lot of dysfunction that's imposed upon us from systems that we don't even believe in ourselves as Indigenous people."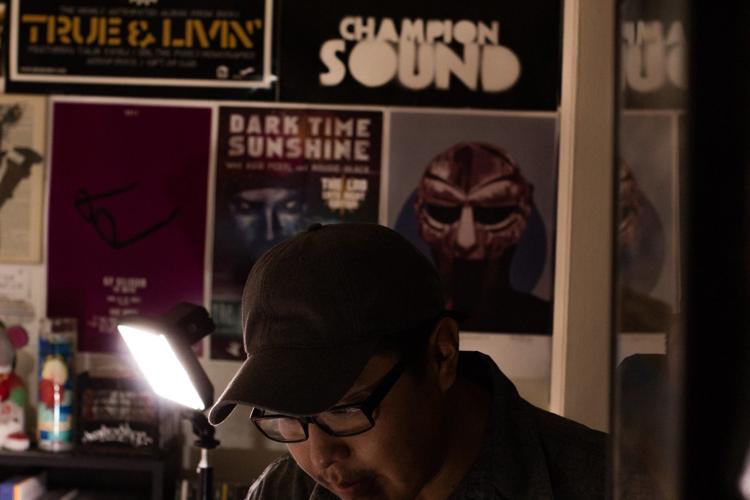 Hoyungowa's eye for cinema extended into northern Arizona's music scene as well, where he lent his directing and cinematography chops to produce many music videos including Sihasin's "Strong Together," CoCec's "Dopamine," Donivan Berube's "So Much for No Mountain" and more. He also served as contributing photographer for the Grand Canyon Trust, and a video consultant at Tolani Lake Enterprises.
Prolific and profound, to say Hoyungowa's work touched Flagstaff's cultural heart would be an understatement. He was widely regarded as both a visionary and a friend.
"In Navajo there's a word for grandpa called acheii. I used to say he's like acheii because he was wise and knowing, really smart and [had] a lot of perspective on a lot of things," Tso says. "He was like an old soul, really wise. But then he would tease you and roast you, so he was like a young grandpa." 
"Jake was my first everything," Peaches says. "That's a part of me that's gone. That's a part of me that's not there and I have to believe that he's in the clouds, that he's raindrops. He's the sun. He's everything."
The Hive, 2 S. Beaver St., is hosting Hepwesa Benefit, a concert for Jake Hoyungowa, on Sunday, May 19, with performances by DJ Beeso, Cecil Tso, Mictv, Justin Moody and Them Savages. Show begins at 7 p.m. and donations are encouraged.
Be the first to know
Get local news delivered to your inbox!