October! Perhaps the finest month in Flagstaff.
Although you might expect me to talk about Oktoberfest beers and the guzzling parties that accompany the celebration, we are a bit late for that. Technically, Oktoberfest finishes on the first Sunday in October. Don't let this stop you from enjoying the Festbiers and Marzens that breweries have been pumping out, though. You might also expect this to hold something about pumpkin beer. Alas, you would still be wrong.
Today I want to take the time to congratulate a Flagstaff brewery that took home a medal at the Great American Beer Festival in Denver and to mention the three other Arizona breweries that also took home awards for their liquids.
Every fall since 1982, breweries from across the United States have gathered together to celebrate beer, share their products and compete to see who makes the best sudsy concoctions. The Great American Beer Festival (GABF) is an annual meeting (party) of breweries in Denver, Colorado where participants can wander the halls of the Denver Convention Center and sample (in small glasses) the fares of breweries from far and wide. This event has become quite the social space and has spawned countless other beer tasting events. The tasting, however, is not the only thing that takes place here. There is an annual competition for each and every beer style with awards being given out to the top three beers (if three even are deemed worthy). Since 2002, Flagstaff has nabbed a medal or two every several years for a total of 11 medals of differing precious medals in total scattered across three breweries.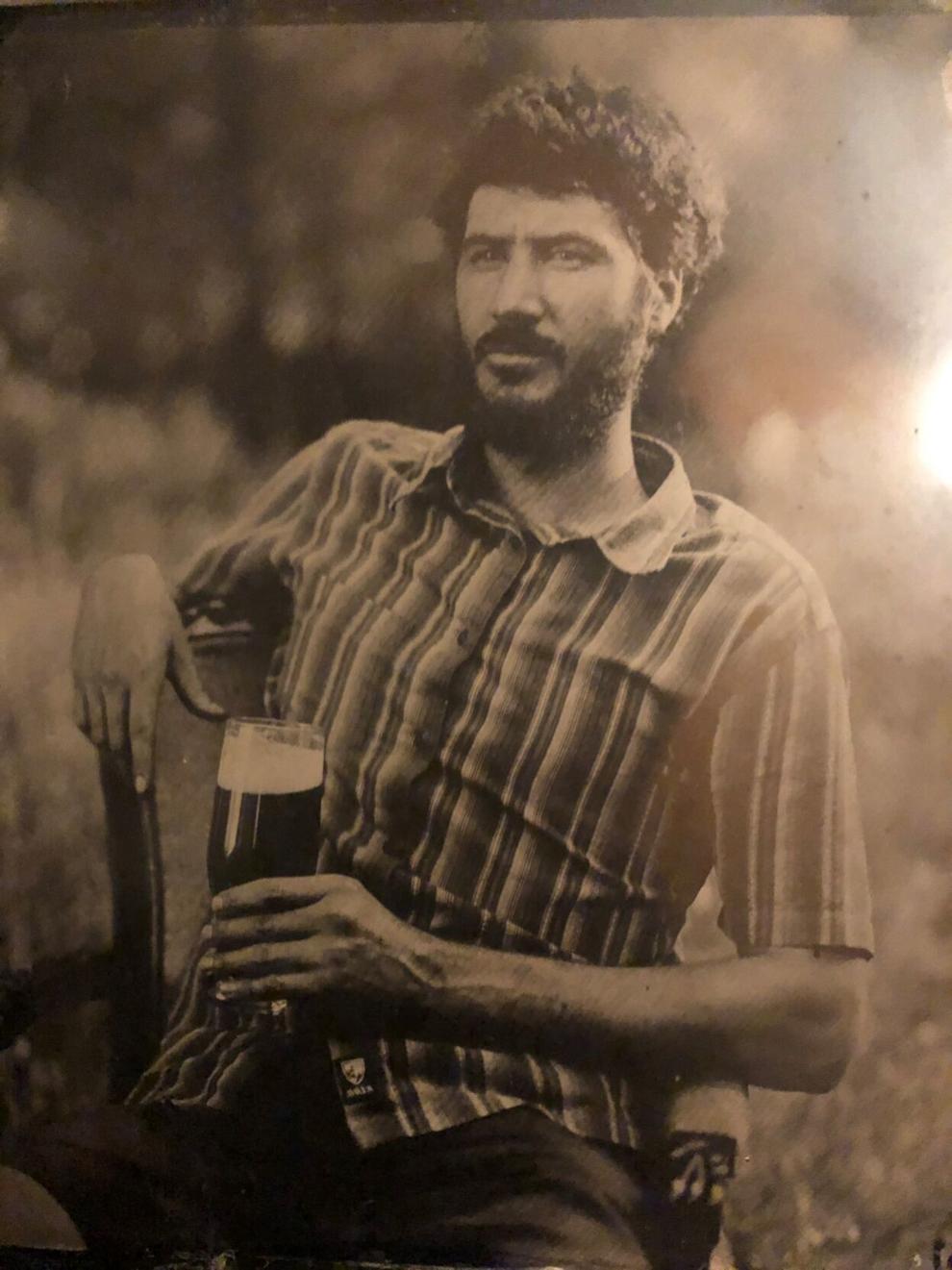 This year, Arizona grabbed three silver medals and Flagstaff's own Lumberyard Brewing Co. was awarded one of those for their Pumphouse Porter recipe. This beer is now decorated with a silver medal for the category of Robust Porter. We could talk all day about what separates a stout from a porter, but the most basic focus is that a porter should not have roasted malt characters. Lumberyard's Pumphouse Porter is a great example of a dark, drinkable brew with a strong malty aroma and a touch of yeast-derived fruity esters on the nose. Hold the glass in front of you and it is dark brown with a slight reddish hue coming in from the light shining through it. The first sip is of dark chocolate with a touch of dark caramelized sugars and a round mouthfeel. The beer slides down easily and finishes with a lingering burnt sugar bitterness that does not overwhelm the pallet, rather it asks for another sip. I recently enjoyed a pint of Pumphouse outside on Lumberyard's beautiful patio space and as the weather move to cooler evenings, I may find myself there more often enjoying this easy-drinking, yet complex ale.
Two other breweries in our state grabbed silver for two very unique styles. Phoenix's O.H.S.O. Brewery — who started out as a nano-brewery and has rapidly grown into a powerhouse producer of fine brews — won silver in the Herb and Spice beer category for their Sudoku Lager. This Japanese-style rice lager is brewed with jasmine rice, lemongrass, fresh ginger and Jasmine Monkey King Green Tea from a local tea joint in Tempe called Infusion. You may be wondering what the heck O.H.S.O. stands for — well, it's Outrageous Homebrewers Social Outpost, but that seems like a rather long title to slap onto a beer koozie or t-shirt. As of right now I have been unable to try this award winner, but am scrambling to grab a can.
Desert Monks Brewing Co. was also awarded a GABF silver medal for their Alewife's Pumpkin Pie Marzen in the Pumpkin Beer category. Opening its doors in 2018 in Gilbert Town Square, Desert Monks Brewing is an "everyman's brewery" with a focus on beer. There is no kitchen here but you can bring in food from outside or snag something from whatever local food truck is there on that day. This is another beer on my bucket list. I do not think I have ever tried a pumpkin beer that wasn't a stout, porter or a brown ale so I am curious to see how the marriage of malty Marzen and pumpkin pie spices works out. Obviously, several GABF judges thought it is a beautiful love child.
As October rolls past us, I look forward to trying more Festbiers, Marzens, Wet Hopped beers and other fun seasonal brews on the glorious patios of Flagstaff.
Adam Harrington is the owner and operator of High Altitude Home Brew Supply and Bottle Shop in Flagstaff. Stop by any time to say hi, grab a drink or ask him some beverage-related questions.