Only a few days before her First Friday exhibit, and there's still so much for Alexandra Melina to do. But this is where she thrives, in the all-encompassing meditative state of working on and creating art.
In addition to all the marketing and moving of works from her house to gallery at the HeArt Box, the 27-year-old visual artist has been working, sometimes until 2 a.m., through the final stages of an oil painting for her latest exhibit, Progression. The exhibit acts almost like a retrospective, looking back at some of Melina's earliest works and some that "may still be damp the night of the show," she says.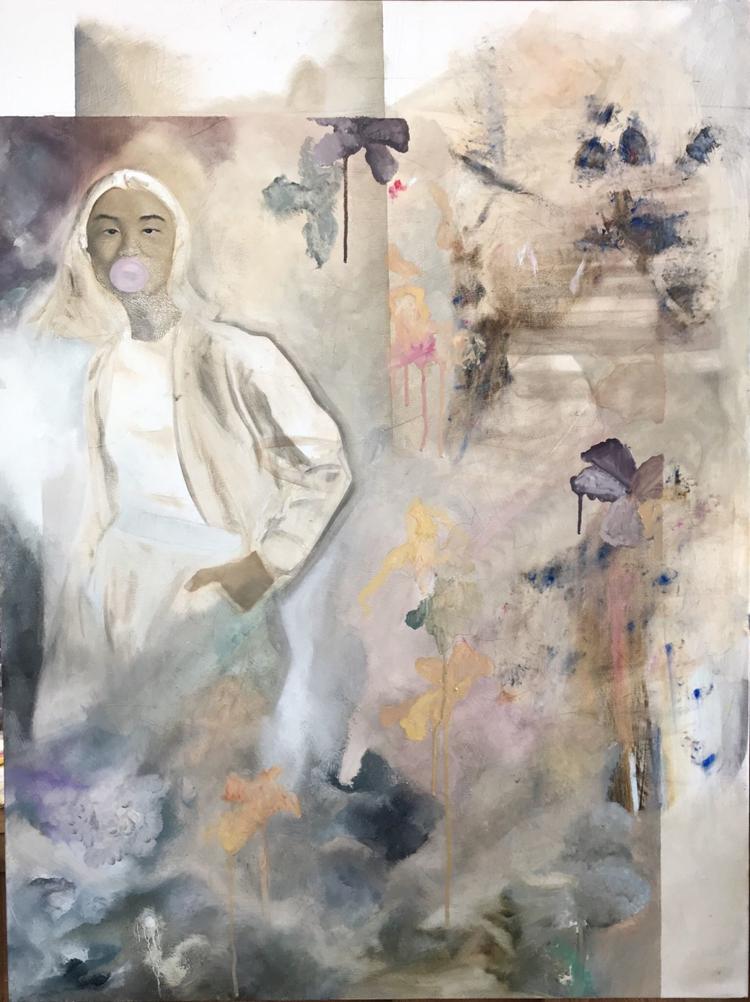 Part of the progression theme was to see the ways in which she'd changed as an artist, how her emotions shaped the ways she expressed herself. Another part was to go against the grain, against the rules of consistency and expectations.
"I think part of it was nowadays—nowadays, I say that like I know what it was like before—it seems like there's a lot of pressure on artists to have a style or have a theme, a consistency throughout their work, like a signature almost," Melina says. "The show for me is being able to look at that and [say], 'Fuck consistency,' you know. You can do whatever you're feeling in that moment, and to be able to look at [my work] all laid out will be special."
As a young artist, Melina first took an interest in drawing and writing, but her family has always been more academic than artistic. She just recently learned that a painting she had always loved that hangs in her grandmother's room was in fact done by her great-great-great-aunt. Melina's father is a woodworker and her younger sister is learning film and photography. In some ways, Melina says she and her sister feel like trailblazers, exploring artistic paths not typical in her family lineage. It wasn't until college that Melina says she started to see herself as an artist.
"You're surrounded by everybody moving on with their life and you're kind of like this person that wants to just sit down and really observe and appreciate," she says. "And I think that's the sign of an artist, somebody who just wants to take it all in."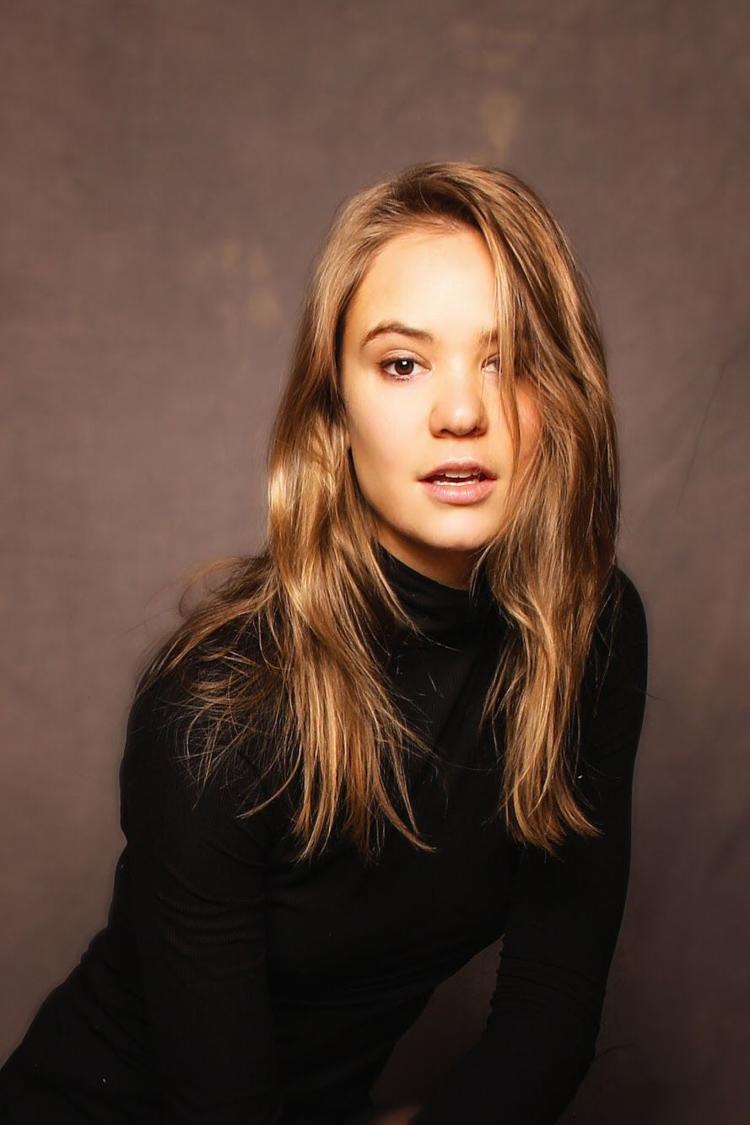 Melina began painting three years ago, starting with abstract expressionism and playing around with shapes, colors and feelings. Oil has been one of Melina's favorite mediums, and she says it's "easy to build upon and shape and make thick or thin; it's a very understanding medium."
As she shapes scenes reminiscent of cityscapes and skylines or plains and oceans, she layers colors and mixes textures in a wild fury of emotional release.
"Emotional vomit on a canvas," she says as she laughs.
You have free articles remaining.
Register for more free articles
Stay logged in to skip the surveys
But it's more than that, something internal and transformative.
"It's definitely meditative. You know, hours can go by and you don't even notice it," she says. "It is therapeutic. I think it requires a lot of time and focus and energy, so if you're putting that into art and putting that into something creative rather than destructive, it's a beautiful thing."
As she's progressed as an artist, Melina's gotten more into realism, often incorporating detailed faces and forms of the human body within her abstractions. She's even taken an interest in embroidering and cross-stitching onto her canvases, mostly of outlines and shapes of human bodies.
In addition to working as her own artist, she models for photographers and fashion designers, acting as the conduit for their artistic expressions.
"I'm always thinking about the body, the mechanics, the health, the state of it. So even when I'm modeling, I think of posing as something I'd want to paint. Like, how can I move the body a certain way to play off angles and things like that. There's something very liberating about being able to feel comfortable almost being the clay for somebody," Melina says.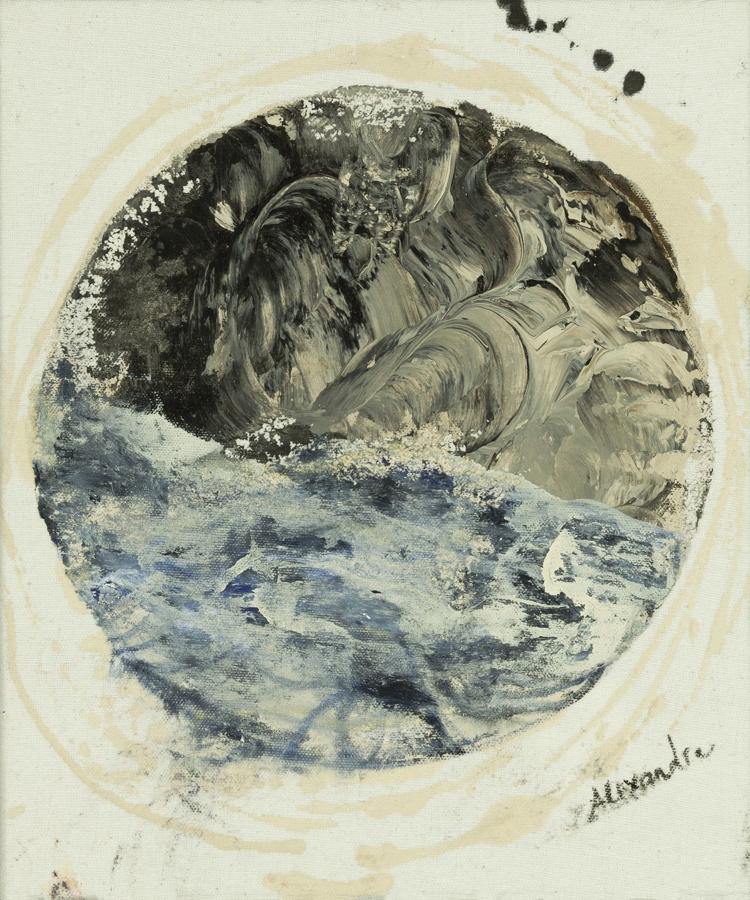 When asked where that appreciation and respect for the human form comes from, she says, "To me it's obvious; we're so pretty. Every person. I would like for people to recognize the beauty in themselves and how cool it is to be a human. So people and the human form will always be prevalent in my work."
Sculpting is probably the next medium she says she'll explore, and the idea is to have a variety of methods by which she sets a scene, tells a narrative and expresses herself. That sense of freedom is not hers alone, though.
"I highly recommend that everybody write or paint or do something creative because it's so freeing. Really, it's something I believe in more than anything," she says. "That's why I do it, that's why I want to share it. It's limitless."
Progression will be on display at the HeArt Box, 17 N. San Francisco St., until the end of May. Visit the gallery on First Friday for an opening reception from 6-9 p.m. Find more of Alexandra Melina's work on Instagram @amt_artworks