Earlier this year in March, in the wake of a contentious presidential election, a billboard was installed in the downtown Phoenix area. Its depiction of President Donald Trump surrounded by nuclear mushroom clouds and dollar signs bearing a deliberate resemblance to swastikas caught the attention of drivers making their way down busy Grand Avenue. It was a statement made by artist and activist Karen Fiorito that brought both positive and negative reactions from the public, including death threats.
"I was expecting a violent reaction from the right," she says of the Trumpocalypse billboard. "There always is to anything that challenges their belief system. The only thing that surprised me was the outflowing of support—that is something I never experienced too much of before."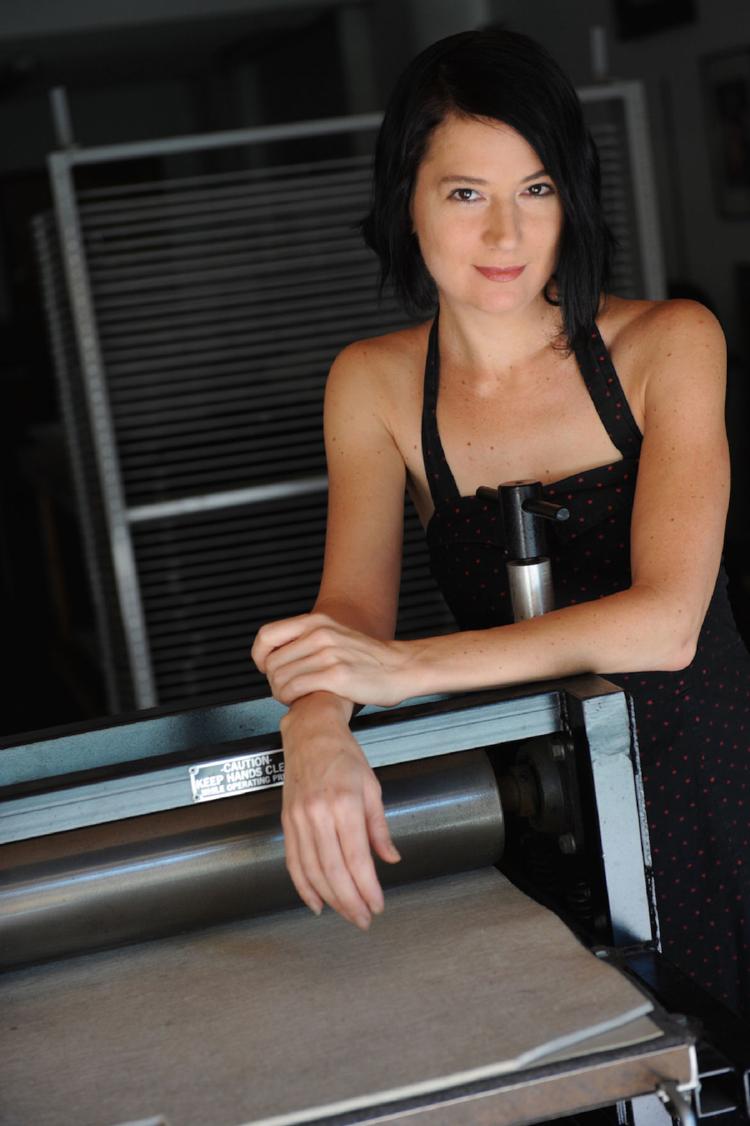 On her Facebook page, a disclaimer states that "art is meant to stir emotion, conversation and debate." Consider the billboard a success then because that's exactly what it did—the morning after its installation it was featured on both local and national news stations and websites, stirring up passionate debate. She didn't invent political billboards though.
"People forget that there were billboards calling for Obama's lynching," Fiorito adds.
The election turned out to be a catalyst for another thing: the forming of local nonprofit organization Together We Will, Northern Arizona, which evolved out of the Flagstaff chapter of Pantsuit Nation, a nationwide community that supports equity and an engaged democracy.
"A day after the election, about four or five of us got together and were pretty distraught, and put our sadness and anger into action because that's the only way things get done," explains TWWNAZ vice president and events chair Stacy Lynn.
Fiorito has used art to make personal statements since she was a teenager, but shifted to a political tone while attending the University of the Arts, Philadelphia, as an undergraduate and then Arizona State University during her graduate career. Activist art doesn't have to always have negative connotations though.
"I have no intention of making four years of anti-Trump work," says Fiorito. "It's too depressing. I want to focus on more positive work."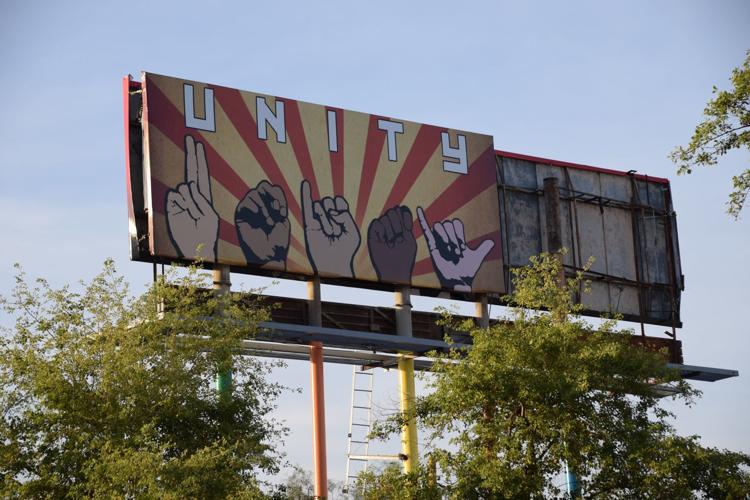 The reverse side of her Trumpocalypse billboard shows hands of different races spelling out the word 'unity' in American Sign Language. Despite the divisiveness of the current political state, Fiorito is hoping that it can also unite people in a common goal.
That's one of the main objectives of TWWNAZ. The events the group has organized this year include the Flagstaff Women's March in January and the Nasty Women Art Exhibit in April, both of which have made it possible for people with similar beliefs to connect and take something positive from an otherwise bleak situation.
"You've gotta find that silver lining somewhere," Lynn says.
While her Trumpocalypse billboard may be Fiorito's most controversial piece of art, some of her other projects have included a series of billboards that focus on drought. They all share a common thread of action though because she says that there can't be art without activism.
"Even if you ignore politics in your art, that is a political statement," she says. "Ignoring war, poverty, injustice and inhumanity is a political act. Focusing on abstract shapes and pretty pictures is a political act."
Fiorito highlights the impact of animal agriculture on the environment in her 'Got Drought' series of billboards, questioning why people refuse to give up the meat-eating lifestyle or at least reduce the amount of animal products they consume.
One of the billboards on display in California for this project lets people know that if they want to save 1,300 gallons of water, they can either not flush their toilet for six months, forgo showers for three months or simply not eat a hamburger for lunch. Which would you choose?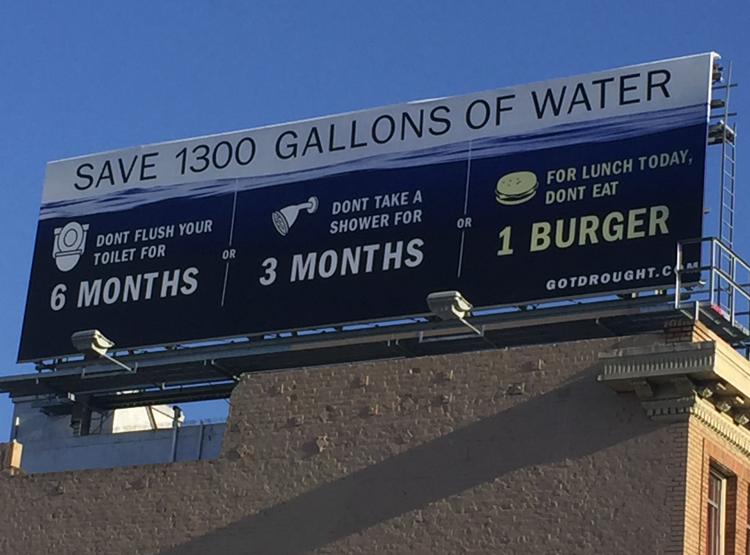 Fiorito will be the featured speaker this weekend during TWWNAZ's event to wrap up Free Speech Week, which began on Monday, Oct. 16, and ends Sunday. The multimedia event will look at free speech versus hate speech through presentations by the American Civil Liberties Union of Arizona and feature performances by local thespians including a reading of Sherman Alexie's poem "Hymn," which looks at the current hate-filled state of the country.  Several Northern Arizona University professors will also participate in a panel discussion about their experiences with hate speech.
Security measures will be taken to ensure no harm comes to any of the speakers. Fiorito had to change her home phone number after receiving death threats, and the professors who will be speaking have also experienced threats due to their outspoken beliefs.
"I think a lot of people aren't aware of this and maybe some of the damage [hate speech causes]," Lynn says.
"Hate speech is not free speech, and the only way to remedy hate speech is with more free speech, not silence," Fiorito says.
Visit the Hive, 2 S. Beaver St., this Sunday from 2-5 p.m. to learn more about the power of speech. Tickets are $15 and can be bought in advance at www.brownpapertickets.com/event/3069618 or at the door. There will be complimentary vegan snacks; beer, wine and other drinks can be purchased. Proceeds from the event will benefit the ACLU of Arizona. Visit www.twwnaz.org or www.karenfiorito.me for more information.