Armed with his trusty point-and-shoot Olympus SP-800UZ—the third of its kind after the first one broke and the second was stolen—photographer George Breed has been documenting life in Flagstaff ever since forgoing a car for his feet in 2009.
When he steps out his front door, he turns down random streets and alleyways, guided solely by his whims. He captures pet cats sitting in windowsills, osprey and great blue herons catching a meal at Francis Short Pond, performance artists at Wheeler Park and Heritage Square, flowers illuminated by the sun just so, pleasing textures and color patterns, long-gone murals.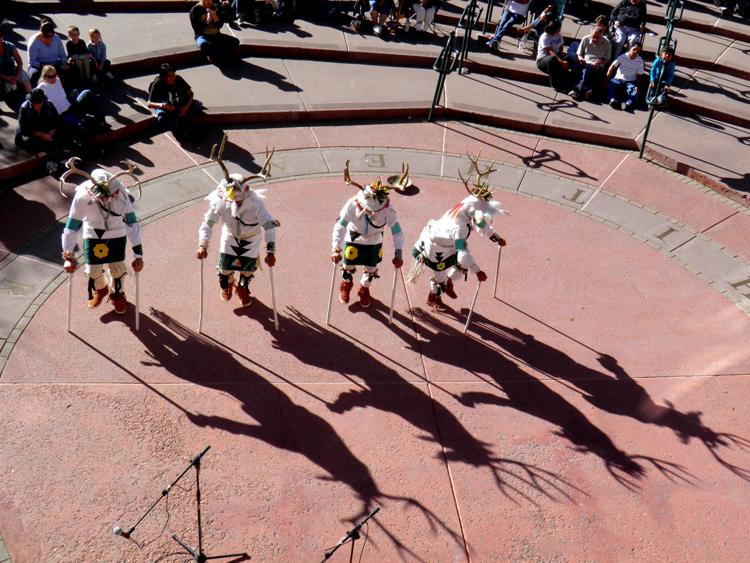 After amassing more than 40,000 photos, Breed decided it was time to share his vision in a collection beyond his daily Facebook posts. He is currently raising money to publish Walking Flagstaff, a book featuring around 150 of those photos, but he didn't originally set out with that intention.
"Heavens no, I was just walking around being myself," he says with a laugh. "I started taking photos because I thought, 'Other people need to see this.'"
In December, he reached out to Flagstaff-based Soulstice Publishing, co-founded by editors Myles Schrag and Julie Hammonds in March 2019, to propose his idea. Similar to others' experiences, Hammonds first came across Breed's work and started following him on Facebook; she says she was thrilled to have him choose Soulstice to take on the project.
"When George and I first sat down to talk about how you make a book, what it takes to do that, I said, 'It takes a bit of a village,'" Hammonds explains. "I'm just the editor and project manager on the text side, but I don't edit photos."
Enter Jake Bacon. Bringing the chief photographer of the Arizona Daily Sun onboard as photo editor was an easy choice for Breed. Bacon has been documenting Flagstaff for decades, but he recognizes his on-the-go lifestyle as a parent, wildlife rescuer and photographer for both the newspaper and his personal business doesn't allow him to slow down and appreciate the landscape like Breed, something he says draws him to Breed's work.
"He is documenting life in our community, and he is doing it in an incredibly beautiful way," Bacon says. "By walking through our community daily and posting photos daily from the things that he encounters, he is probably the most thorough documentarian of Flagstaff and what happens in our town."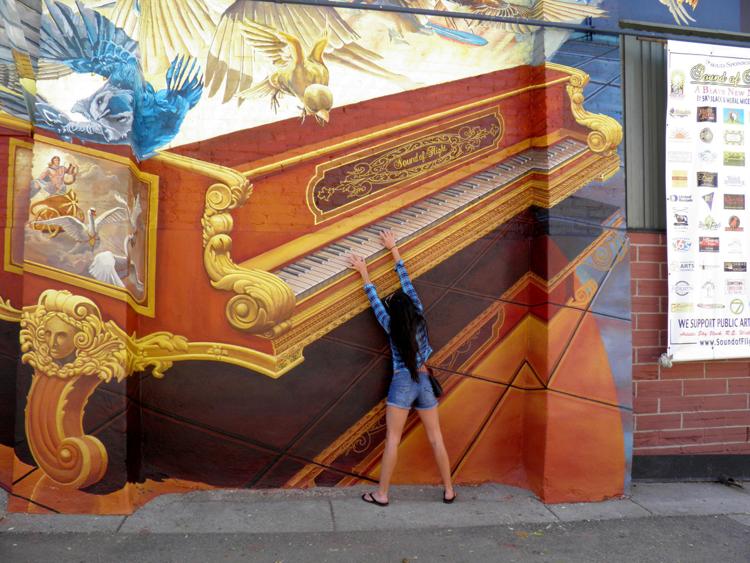 With hundreds of photos now spread across his kitchen table, Bacon has been tasked with the difficult job of selecting 150 photos from the 4,500 Breed gave him out of the original 40,000.
"There's a huge responsibility because I care so much about George as a friend and as a mentor," he says, "but I'm going to do it the same way George does it. I'm literally going to walk into my kitchen and follow the photos that reach out to me. There's an awful lot of what George does that is surrendering of the self—he's an incredibly selfless human being—but there's a huge surrendering of self, surrendering of ego and just being peaceful and being open to being guided [in choosing these final photos].
"I've gone through a whole range of feeling and emotion with this project, you know, anxiety, frustration, fear, anger, which seems bizarre to say about [being told], 'Oh, we need you to sit down and go through some photos and put them together in a book,'" he continues. "I mean, my whole life is photography. How hard can that be? And it turns out it can be really hard. It's very emotion-provoking, but now that I'm deep into it, the emotions I'm left with are really ones of just peace and acceptance and excitement to see what the photos say."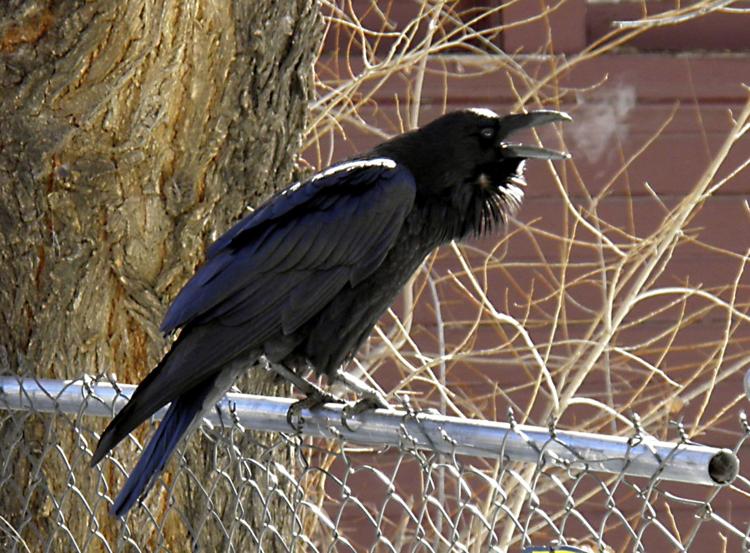 Rounding out the team is graphic designer, artist and teacher Kayley Quick—another easy decision for Breed to make—who is guiding the marketing strategy on Facebook and organizing the crowd funding campaign on Kickstarter.
"That woman is a ball of fire," Breed says in praise of Quick. "She's helping out tremendously; I'm just her puppet. She wants me to make a video of this and that and put it on the Kickstarter thing, and I'll just do it. And I can't say enough about Julie. She's amazing in the way she makes things happen."
"It's almost hard to say sometimes that I'm doing marketing, and then Julie's doing this, and George is doing this because it's been a real communal project in that we all feed each other's ideas," Quick says. "We kind of have a dream team of individuals who are just really invested."
PAST LIVES
Throughout his 80-plus years in this physical realm, Breed has worn many hats. He's served in the Marines, worked as a psychotherapist, raised hogs, taught as a tenured professor, and written books on embodying martial arts principles in daily life and adventures with Jesus and Lao Tzu based on the 81 chapters of the Tao Te Ching. His eclectic collection of interests lends itself to an equally unique perspective and approach to life as he documents the changes Flagstaff sees. The most drastic changes Breed says he's captured have been in the historic Southside neighborhood, with the loss of businesses like Café Olé.
"I don't really mourn that, it's just the way life is, ever transforming, but I'm glad I caught some of the buildings and some of the people there before they were gone," he says.
Breed has found it's the people of Flagstaff, their quirks and earnest creativity, that make the city stand out against the other places he's lived.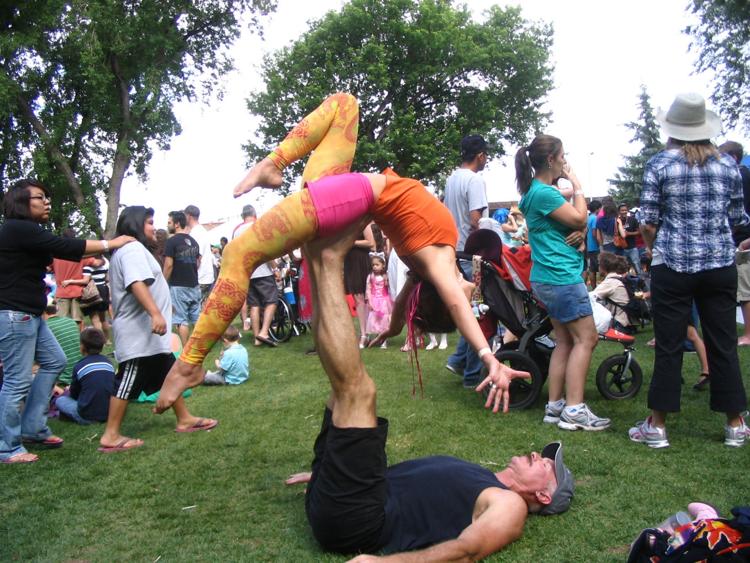 Indeed, there aren't many who are deeply entrenched in Flagstaff's community who don't recognize Breed as he carries his camera through the neighborhoods and urban trails. Along with daily photos, he offers sage observations about the strange shared experience of life on his Facebook page, recently reposting this entry from May 14, 2014: "I'm sitting on a bench at the pond watching the ducks and osprey. A man walks up and asks if he can sit beside me. I say sure. He sits. He's in his early 50's, well tanned, missing a few teeth, carrying his stuff with him. We sit a bit, talk about the weather, the pond. Then he says 'you are that guru who walks around.' Not a question. A statement. I just smile."
FOR THE COMMUNITY, BY THE COMMUNITY
Walking Flagstaff's Kickstarter campaign went live May 12; a little more than a week later the project has nearly reached 50 percent of its $20,640 goal. Soulstice Publishing doesn't see projects as one-size-fits-all, instead shaping each design and funding model to the book itself.
"With this one, we thought about crowd funding because the community loves George, so it's a way for the community to express that love," Hammonds explains. "It just seemed like a natural fit. We're going to try to make a book that's as good as George's photos, as good as they deserve, and it's going to take funding. This is a photo book—it wants heavy paper, bright white paper, gorgeous heavy cover. I think it's going to help a lot of people see this town that we already love in an even deeper and more affectionate way."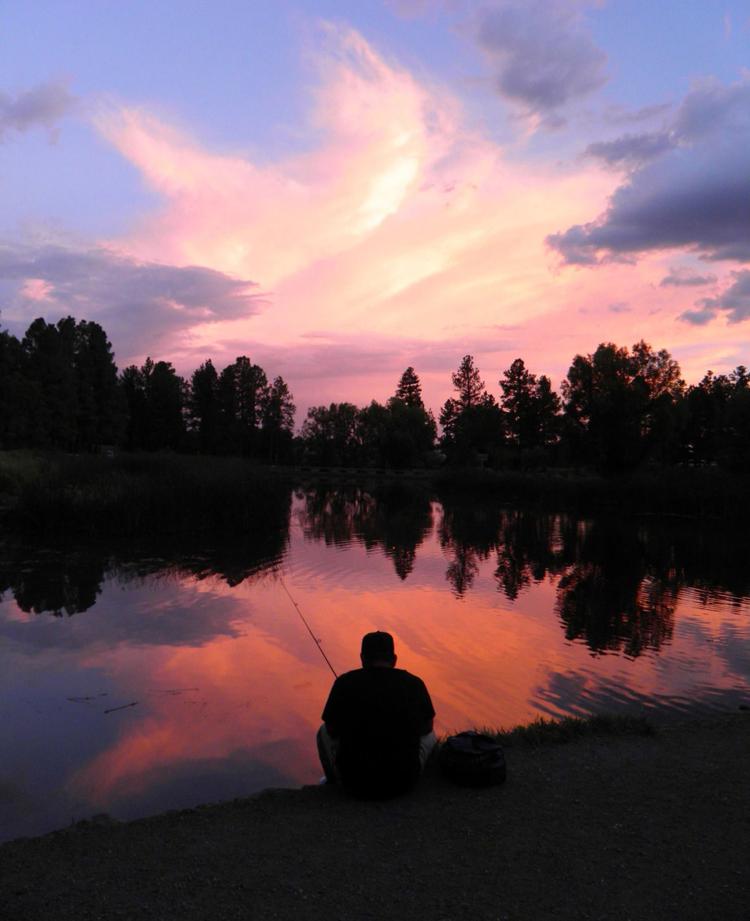 Seeing the project come to fruition is a dream coming true for Breed.
"It's just wonderful, it's a very good feeling," he says. "I don't have enough praise for the team that's putting the book together."
And the feelings are mutual.
"Until I met George, I had this ego-driven sense that I was the documenter of Flagstaff, that one of the benefits I had of staying in the same community for 30 years was that, 100 years from now when people look back at Flagstaff, they would see Flagstaff through my lens," Bacon says. "And what is really powerful to me is knowing that they will also see Flagstaff through George's lens. What's informed my photography and how I do my job is how George does his, and that I cannot emphasize enough."
Quick has lived in Flagstaff for 15 years and has been heavily involved in the community during that time, whether through her art or as one of the founding members of Circus Bacchus.
"I get to see who I was in the past through what George has shared throughout the years, so that's part of the reason it's really important to me," she says. "And I see that happening for so many people, whether it's an old establishment that was owned by a particular person and that shut down or a building that a lot of people had an attachment to that's gone."
"It's a way that our community can come together even when we sort of can't come together, and it reminds us who we are and who we'll continue to be when coronavirus is behind us," Hammonds adds.
Being on the endangered species list, as he jokingly puts it, Breed hasn't been going on as many walks as he'd like since the arrival of the pandemic in Flagstaff, but the side streets and alleyways continue calling to him and he knows he'll be back soon enough, documenting the city from his careful perspective.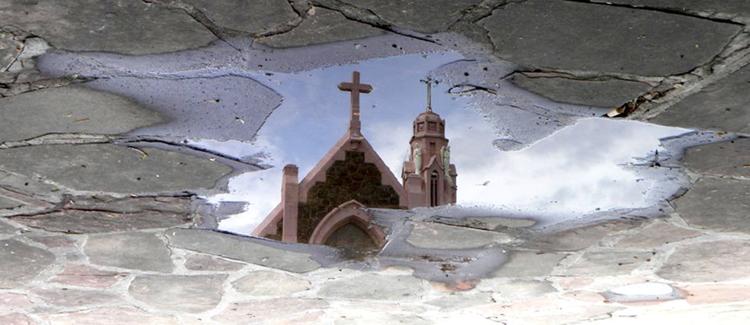 "I'm seeing that there are a lot of people who are remembering the old Flagstaff, and there are a lot of people who no longer live in Flagstaff who are in contact with me and who appreciate the photos," Breed says. "I'm thinking that in this time that we're in where people are pretty much locked down, a good book of Flagstaff photos sitting on their table that they can thumb through will be helpful. That's my hope, anyway."
Be the first to know
Get local news delivered to your inbox!