As the wind blows through the trees and tall, dry grasses of Buffalo Park, a lizard scurries across the path to seek safety under a lichen-dotted rock. The drone of insects fades into the background as birds call to one another and dirt trails crunch beneath feet and bike tires. Summer wildflowers add pops of yellow and red to the green landscape. Here, the natural world returns to the rightful forefront of the mind, the turmoil of the human world briefly forgotten.
All thy fellow birds do sing,
Careless of thy sorrowing.
—Excerpt from Passionate Pilgrim 
Flagstaff Shakespeare Festival, entering its sixth season, is turning a creative eye to Flagstaff's public spaces with Walkin' with Will: Sonnets, Trails & Trees, an interactive program that invites participants to ponder the beauty of the world paired with some of the Bard's famous sonnets and monologues that reference a variety of nature themes.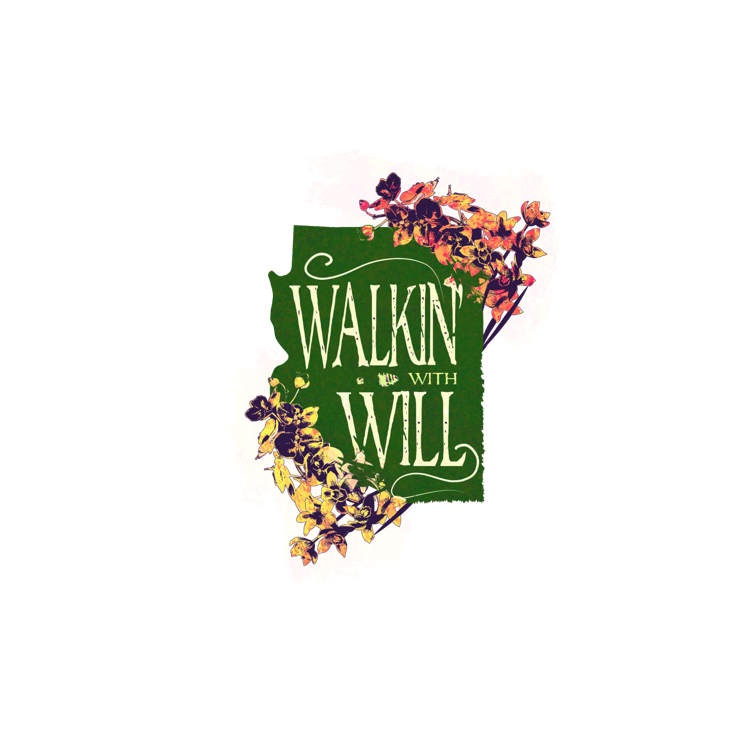 The two-mile loop trail at Buffalo Park is a familiar friend to runners, families with young children, casual walkers and dog owners, with room to distance. Near the entrance just off the main path, along an offshoot of the Arizona Trail, a stone bench dedicated to the memories of Dale, Richard and Margaret Shewalter rests under the shade of an alligator juniper tree. Although the mercury reached 90 degrees Fahrenheit at Flagstaff Pulliam Airport over the weekend, the wind carries with it memories of a cooler season, teasing much-needed rain. A black swallowtail butterfly floats along the current, flitting through the low branches as a fluffy white cloud briefly obscures the sun. What freedom it must be to wander aimlessly through the days, pollinating plants at will.
This our life, exempt from public haunt,
Finds tongues in trees, books in the running brooks,
Sermons in stones, and good in everything.
—Duke, As You Like It, Act II, Scene I 
Wheeler Park, the Flagstaff Urban Trail System and Francis Short Pond make up three more of the eight locations paired with sonnets for Walkin' with Will, but a meandering path offers even more wonders to behold than traveling as the crow flies through these community landmarks. A brief detour north of Wheeler Park at the corner of Humphreys Street and Cherry Avenue presents a path along sunflower-lined sidewalks where plump bumblebees kiss the pollen from the centers. 
I'll be a park, and thou shalt be my deer;
Feed where thou wilt, on mountain or in dale:
Graze on my lips; and if those hills be dry,
Stray lower, where the pleasant fountains lie.
—Excerpt from Venus and Adonis 
Enter the welcome shade of the urban trail established alongside the Rio de Flag, which leads directly to the colloquially-dubbed duck pond. Later in the evening, the fluffy clouds have mostly dissipated, but the cool breeze remains, leaving ripples across the water. People along the shore cast fishing lines, finding comfort in the repetitive activity with nothing but their thoughts as companions. As the sun gets lower and lower on the western horizon, clouds of small gnats congregate above the pond and birds swoop down to catch their dinner. The sky bursts into shades of pink and orange, proving there can be beauty in endings.
[Time] feeds on the rarities of Nature's truth,
And nothing stands but for his scythe to mow.
There is no single or exact path one must take to appreciate the Flagstaff summer through Walkin' with Will. Time is unimportant, too. Whether one prefers to visit one location each day at the same time or check them all off over the course of a few hours, the curated locations and sonnets implore us to slow down and pay attention to the little things. That's where moments of peace can be found, even when all else feels uncertain.
HOW TO PARTICIPATE
From July 16-26, participants who sign up for Walkin' with Will: Sonnets, Trails & Trees will have access to the map of locations, the list of sonnets and monologues and a video playlist featuring professional actors reading each selection. Find the event on Facebook to purchase a map. Record yourself reading your favorite lines at three different corresponding locations and post to Facebook or Instagram with #walkinwithwill and @flagshakes, or send to executive director Dawn Tucker at dtucker@flagshakes.org. Submit your entry by 8 p.m. on Sunday, July 26, to be eligible to win prizes like two day passes to Lowell Observatory and a signed first edition copy of Walking Flagstaff by George Breed. Three winners will be announced Monday, July 27, at 5 p.m. live on Flagstaff Shakespeare Festival's Facebook page. Participants can also receive 50 percent off any size gelato from the Sweet Shoppe Candy Store through July 26.
MORE FROM FLAGSTAFF SHAKESPEARE FESTIVAL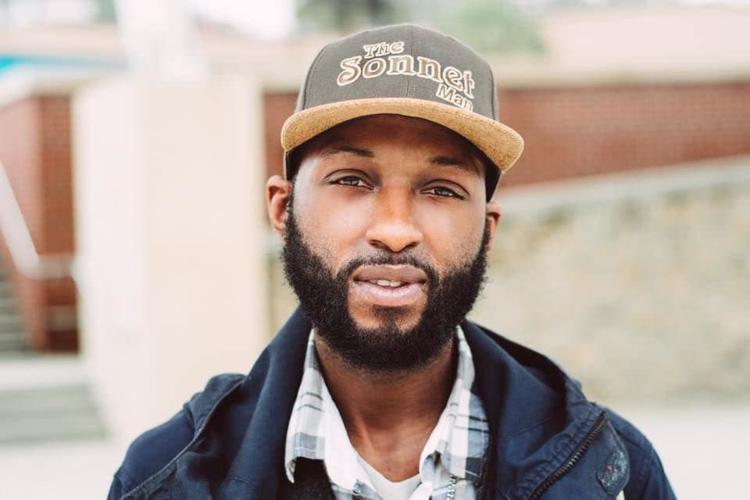 Devon Glover is a teacher, rapper, poet, playwright and actor from Brooklyn, New York, who performs Shakespeare's sonnets through hip-hop as The Sonnet Man in schools and theaters around the world. He has appeared on NBC, MSNBC, BBC and at conferences and Shakespeare festivals worldwide, including in the Bard's hometown, Stratford-upon-Avon. He has written adaptations of Shakespeare for various theater companies and was commissioned to write a hip-hop adaptation of Twelfth Night. Now, he will be sharing what he knows with fans of FlagShakes through a two-part sonnet writing workshop.
A series of events begins with a performance and introduction to Glover Thursday, July 16, at 7 p.m. on Facebook Live @flagshakes. Then, the first part of the writing workshop will be held via Zoom on Saturday, July 18, from 11 a.m. to 12:30 p.m. Students will meet The Sonnet Man, and discuss the process of writing an Elizabethan-style sonnet, as well as iambic pentameter, couplets and quatrains. Participants will prepare to create their own sonnet, to be performed at an outside location of their choosing in Flagstaff. Throughout the week, Glover will be available for advice and to help edit pieces. The second part of the workshop will be held Saturday, July 25, via Zoom from 11 a.m. to 12:30 p.m., when participants will begin sharing their pieces for critique. Musical compositions and instrumentals created by The Sonnet Man will be available for use.
Tickets to attend the Glover workshops are $30, $15 for Walkin' with Will participants. The July 16 performance is free.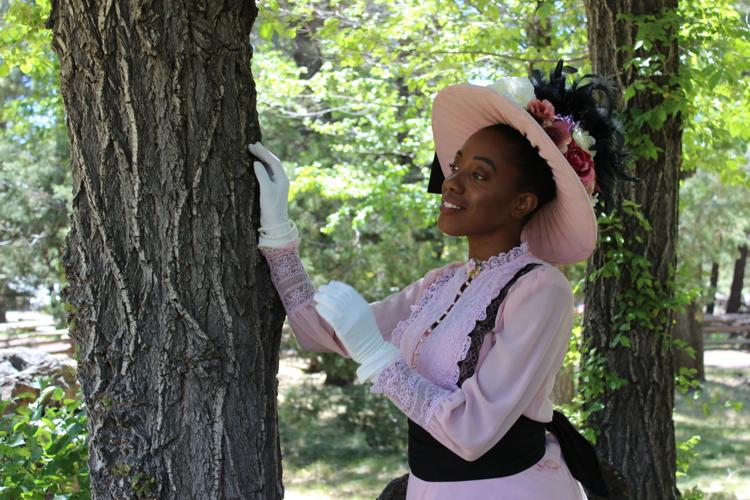 Spoon River Anthology, a collection of poems written by Edgar Lee Masters, adapted for film by Dawn Tucker, paints the colorful picture of a fictional town along the Spoon River at the turn of the 20th century. Told through the eyes of the town's departed residents, the anthology gives us insight into the characters' lives, their deaths and how they intertwine.
The play was filmed at Riordan Mansion State Historic Park and features 10 Arizona actors along with original music by Flagstaff musician Sean Golightly. Episodes will be released weekly from July 31-Aug. 21. Visit www.flagshakes.org for more information.
Be the first to know
Get local news delivered to your inbox!