At a slow and sometimes not-so-steady pace, global film festivals are beginning to embrace indigenous storytelling. While representation is growing, media made by, for and with Native people still lacks the attention and recognition its white counterpart receives. The word "more" is one Shepherd Tsosie, who is Diné, uses in discussing what is needed in the present film world—more representation, plain and simple, though it's often easier said than executed. Enter the Flagstaff Red Screen Film Festival, a five-day collaboration between Northern Arizona University and the University of Arizona, co-presented by NAU Cline Library and UA's Hanson FilmTV Institute, that places at its center a lineup of films produced, directed or starring indigenous people. The festival is brand new and next week will see its launch with several works, including documentaries, shorts and full-length feature films.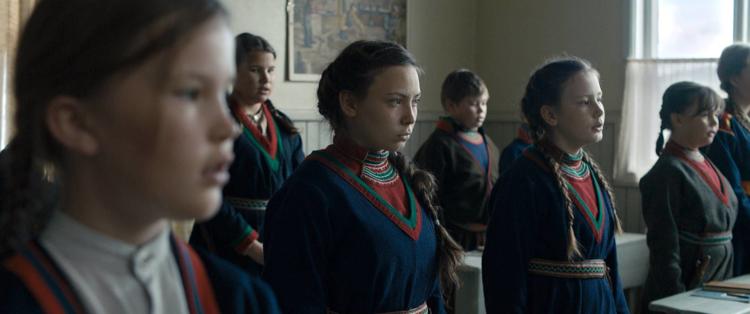 Tsosie, Associate Librarian at NAU's Cline Library and co-director for the festival alongside Vicky Westover, hopes this year's event will spotlight young and upcoming filmmakers and the varied stories and experiences that exist within indigenous culture—an antithesis of sorts to the stereotypical portrayals so frequently depicted in Hollywood. The festival is also a way for indigenous people, young and old, to see themselves on screen. 
"I hope the films we're showing communicate to the indigenous community that there is this whole genre of film that's out there and it's about them and made for them and telling their stories, or pieces of their story anyway. You think about representation and just communicating that, 'You're important and your existence is recognized and seen'," Tsosie says. "It's also so important showcasing these artists who are producing amazing work. They deserve the attention of a film festival."
Flagstaff Red Screen Film Fest originally gelled in October 2018. Westover, whose experience in arts and film festival programming dates back 30 years, had been toying with the idea of trying to organize a week centering on indigenous film for some time. Flagstaff seemed like the perfect location, home to several tribes and just 45 miles from the Navajo Nation. Westover approached Northern Arizona University's College of Arts and Letters, where then-dean Valerio Ferme gave the green light and helped bring Tsosie on board; their position as reference librarian, historian and overall knower of film, both indigenous and otherwise, proved critical to the planning and execution of the event. Others on the planning committee, including Hopi photographer and filmmaker Victor Masayesva, helped mold the vision of the festival.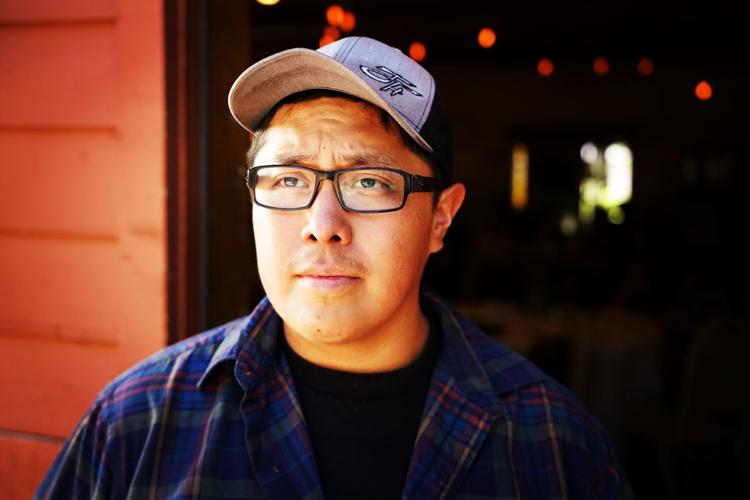 "In one of those early meetings Victor spoke very strongly about the importance and the need for indigenous people to be curating their own work and that the festival not be curated by non-indigenous people," Westover says. "It made sense that Shepherd and I would be co-directors."
Together, Tsosie and Westover began to parse through films, curating a list of feature length and short pieces from local names including Deidra Peaches, Christopher Nataanii Cegieleski and others as well as ones from Skandinavia and Canada. The team had help from guest curator Sydney Freeland, whose 2014 film Drunktown's Finest garnered acclaim at Sundance Film Festival and will kick off Red Screen July 24.  Freeland's second feature-length film, Deidra and Laney Rob a Train, debuted at Sundance before it was released on Netflix in 2017.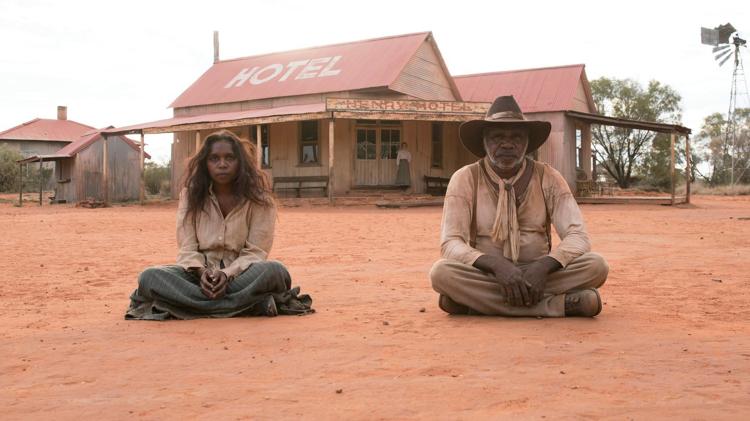 The films at Red Screen pull together a lineup that is incredibly diverse, in topic as in production. The films each demonstrate keen and poignant storytelling, visually combining ideas, images and realities that are "beautiful and hard and important," in Tsosie's words. Drunktown's Finest, which launches the festival, follows three individuals in the town of Dry Lake, Nizhoni adjacent to the Navajo Nation; Sweet Country takes places in 1920s Australia where an Aborginal man kills a white station master in self-defense; a tribute to late Navajo filmmaker Jake Hoyungowa features short films from several young Navajo artists on topics that range from the history of Navajo people working the railroad to the story a young boy who builds his own makeshift rocket.
You have free articles remaining.
 "If I had to describe the films, to sum it up I would say post-apocalyptic," Tsosie says. "That's the response. This has been happening since contact and right now we have filmmakers and artists and activists who have the access to ways of telling their stories out there, and this is just one way that that's happening."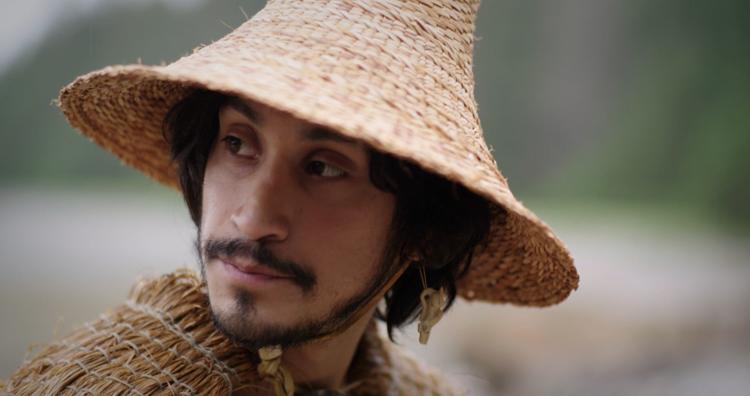 There aren't many festivals that show five days straight of films made by Native people. The Flagstaff Mountain Film Festival, for which Tsosie is also a juror, has a handful in its lineup every year, and in the early 2000s there was one instance of a Native film festival Tsosie can remember, but nothing quite like Red Screen has been organized in Flagstaff. The largest indigenous film festival by far takes place every year in Toronto, Canada; imagineNative is funded in part through the Canadian government and features more than 150 films, documentaries, music videos, shorts and experimental work.
Westover, who also represents the Hanson Film Institute at Red Screen has been organizing Tucson Cine Mexico in Tucson, Arizona—the largest running Mexican film festival in the US for close to 16 years—and is borrowing from the festival's structure for Red Screen. Part of this means collaborating with Harkins Theatres, something Tucson Cine Mexico has done for its 16 years. Not only does Harkins Flagstaff's eastside location lend itself to drawing in a potentially more diverse audience, the theater also guarantees quality of sound and picture.
"There are several reasons why we wanted to have it there, just technology wise, sound and image. We wanted to make sure we were doing justice to showing these films," Tsosie says. "But also Harkins offers free parking and it's closer for those who might not necessarily come west to campus to watch a film. It seemed to be this really auspicious location for reaching the audience we want to reach, the audience being the larger Flagstaff community as well as folks that are maybe coming out of town."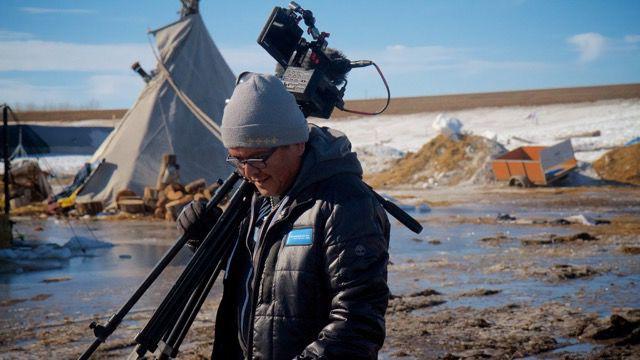 Accessibility is central to the festival, which is also why all discussions and films are free. Each film will be followed by a Q&A session, and the Museum of Northern Arizona will host a talk by White Mountain Apache/Navajo filmmaker Dustinn Craig, further broadening the scope of the festival, generating dialogue as well.
"I feel like the golden age of the Native American and indigenous film just keeps creeping steadily. The quality and the artistry just keep getting more and more sophisticated and creative. I like seeing that progression and change in how film [is] being presented and how they're using that medium to tell stories," Tsosie says.
"Who better to tell our stories than us," they continue. "Too long we've been sort of having to accept a non-indigenous person coming and telling our stories for us where we're absolutely capable. We can do this; we can tell our own stories and do it best."
When this year's festival comes to an end, its organizers hope to make it a biennial event. Several films will likely also travel to the nearby Navajo Nation and Hopi reservation this November.