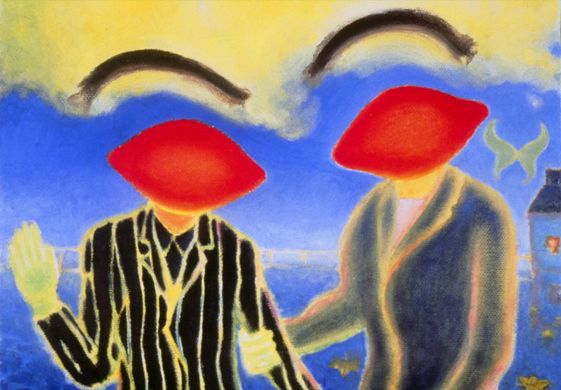 Over the course of a career spanning more than 40 years, British-born singer and songwriter Robyn Hitchcock has plumbed the depths of his psyche to produce music both psychedelic and surreal. He has established himself as a cult artist, a musician's musician, and he views his music as paintings.
"My songs are visual," he says during a telephone interview. "That's true for a lot of songs where you should be able to see something as you hear it. If you can hear something you could see it."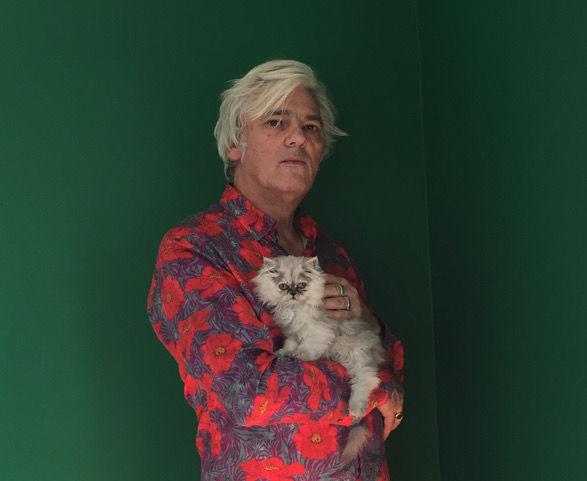 Hitchcock was born near London in 1953, part of a generation of British artists inspired by The Beatles. He busked in Cambridge, still in the advent of his career, then attended art school, where his first band was called The Beetles.
Hitchcock, who also writes short stories, paints, draws cartoons and even spent some time as an actor, says he got his creative edge from his dad.
"My father used to draw and paint," he says. "He was a soldier in World War II, he painted, [wrote] novels and plays. He just had ideas and his mind was a fountain. The way I think is very much like him. My father was the creative one, as you get older you see the traces."
The songwriter is something of a one-man cottage industry, also supplying the images for his T-shirts and album art.
"Quite a lot of songwriters paint pictures, like Joni Mitchell ... I paint and draw when I have the time. I'm trying to get to the point where I can have an exhibition. You might say that after doing hundreds of records and thousands of shows, I'm minoring in art."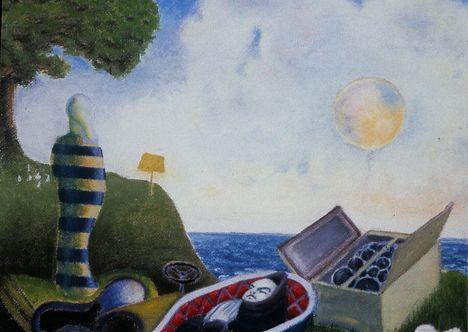 Hitchcock's songwriting, he says, is a convergence of his musical heroes as a teen: The Beatles, Bob Dylan and Pink Floyd's Syd Barrett.
"Bob Dylan established a school of songwriting, and The Beatles established another," he says. "They made it so the songwriter and the singer were meant to be some kind of visionary. Not to take anything away from Frank Sinatra, but they weren't there just to be adored. It took the innocence out of pop and in some ways emancipated it.
"I'm among all of these people who see themselves in Dylan's school, and also The Beatles' school. I attended both of their academics. Like many teenage kids I was magnetized to it as a middle class educated kid from outside of London."
Barrett's madcap period of music from the early days of Pink Floyd showed Hitchcock a way of putting together whimsical songs filled with disembodied lyricism.
As Hitchcock says, "It was Syd Barrett, who was influenced by Dylan, who showed me how to get out of both schools, the British Bob Dylan school and The Beatles school, for a very brief but intense 18 months."
Barrett's influence can be heard in all that Hitchcock creates, in such songs as "Madonna of the Wasps," "My Wife and My Dead Wife" and "The Man with the Lightbulb Head." Hitchcock's music is a menagerie of folk-pop tunes, lively with elements both humorous and dark. He's the Salvador Dali of rock.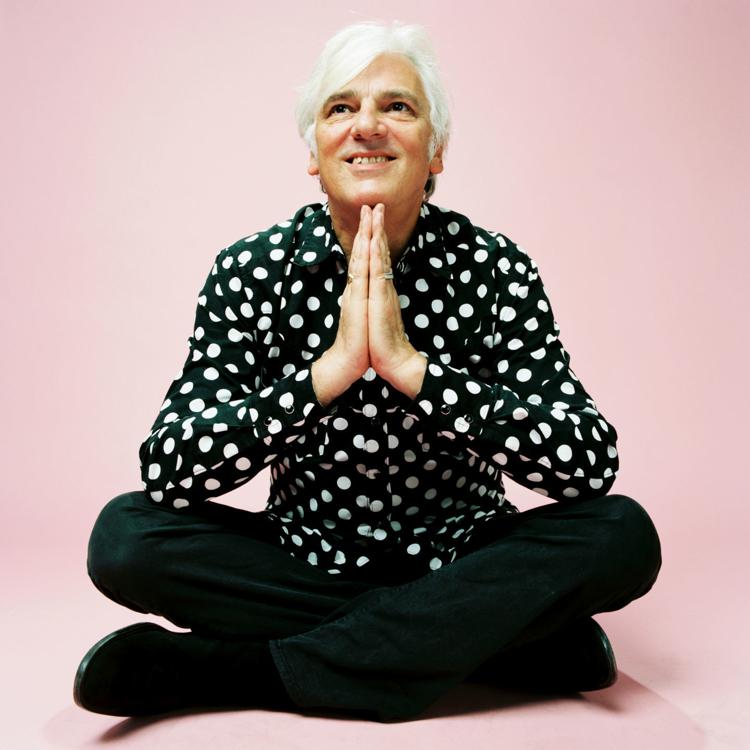 "Surrealism has always been around since it was a name given to an art movement a hundred years ago," Hitchcock says. "For me it's just basically dreams, the way things in your life appear at random. I dream of tsunamis, fish in the grass, I have a lot of flying dreams, dreams of bounding down steep cliffs. I identified with surrealism as an art form. Dylan was one of the first surrealist songwriters, and it gave music a sense of possibility, a multi-colored glow of possibility. Not only heavenly possibility. It could be a horrific one as well. I am more of an English eccentric than a javelin hurler."
Hitchcock's music is often defined as psychedelic.
"There were always certain trademarks to psychedelia," he says. "Phase outs, drones, sitar, high reverberant harmonies, all leading to expanding the mind. My old definition of it is of anything that changes if you look at it more closely, and you find things you originally didn't think were there."
His first successful band, The Soft Boys, came to fruition in the late 1970s. Despite the band lasting only a few years in its original iteration, Hitchcock has continued to play with members of the The Soft Boys throughout his career.
"We didn't have a concept and we didn't have a marketing strategy, and we didn't fit into any category," Hitchcock says. "We were a sort of unidentified fruit. We were in one of those areas where if you can't categorize it, then it was, 'Hey, make it art rock.' We tried not to have any limits. No highlights, it was just a series of low points. If there were any peaks we didn't climb them."
After The Soft Boys disbanded in the early 1980s, Hitchcock launched his solo career with the release of three albums, the last of which was an acoustic release called I Often Dream of Trains. But by around 1984 he realized that his music with The Soft Boys and his solo albums were gaining a following in America, so he formed a new band, Robyn Hitchcock & the Egyptians. It was the beginning of a six-year ride, and the band eventually signed with A&M Records.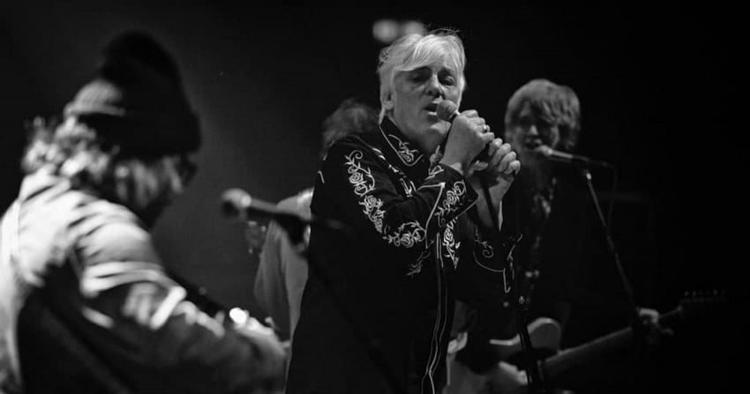 The new lineup, which included former members of The Soft Boys, produced the MTV hit "Balloon Man" and "The Crawling," which features surreal lyrics that could stand alone as poetry:
Something is crawling, yes, it's crawling
Out of a dark place into a light place
Something is spawning, yes, it's spawning
Out of a damp place into a dry place
Something is swarming, yes, it's swarming
Out of a flaky space into a scented place
I see the trail, the broken stems of corn
I see the shadow, but not the thing itself
I see the plume of smoke on the horizon
I hear the shouts and screams, but I don't
Like the best surrealists, Hitchcock builds his songs out of the chaos of experience.
"I don't really consciously write songs," he says. "I check my notebooks and see what's wriggling around in the net. It's an exercise in just seeing what goes with what. I have some words, a melody, and it's like solving some kind of puzzle."
Hitchcock ended his association with the Egyptians once he realized his voice could no longer handle singing on top of a full band. He later formed another band, The Venus 3, which featured R.E.M guitarist Peter Buck.
Around the same time, Hitchcock caught the attention of film director Jonathan Demme, who cast him in a role in the remake of The Manchurian Candidate. Demme also directed a documentary on Hitchcock called Storefront Hitchcock. Another director, John Edinton, made Hitchcock the subject of his documentary entitled Robyn Hitchcock: Sex, Food, Death ... and Insects.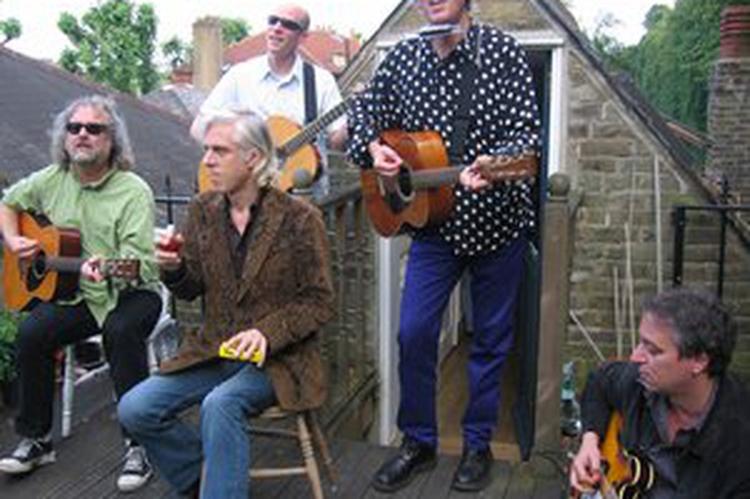 In 2017 the singer-songwriter released his latest album, Robyn Hitchcock again with a full band. He's been busy touring from his new home in Nashville, producing for Emma Swift, recording with Andy Partridge of XTC, and filling notebooks with words and pictures.
"It keeps going well," he says. "I haven't died yet, although death can give your career a boost."
See Robyn Hitchcock perform at the Orpheum Theater, 15 W. Aspen Ave., Saturday, March 7. Tickets to the all-ages show are $22 in advance, $26 at the door, plus applicable fees. Visit www.orpheumflagstaff.com for more information.
Be the first to know
Get local news delivered to your inbox!