In anticipation of Walter Salas-Humara's show and album debut at the Orpheum Theater tonight, Flagstaff Live! spoke to the founding member of 1985 post-punk group The Silos about his early years in the music scene and his artistic outlets today. After taking some years off from making music, he became known for his dog portraits before releasing solo album Curve and Shake four years ago. His newest album, Walterio, harkens back to the punk roots of his Silos career while also dancing on the periphery of country-rock, primitive rock and pop sounds.
FLAGSTAFF LIVE!: Tell me a little bit about the making of Walterio. How did this album come to be and what is it about?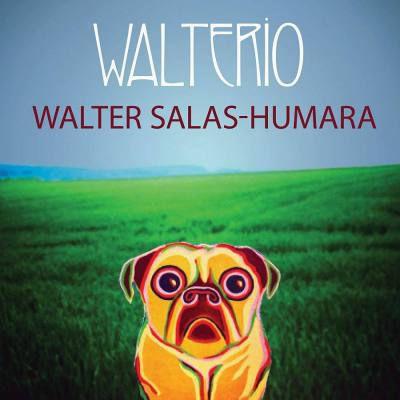 WALTER SALAS-HUMARA: It started with the fact that I wanted to do some tunes in Spanish. So the first song, "Camino del Oro," is that realized. [It's] kind of a call to arms, in terms of listening to one another from different points of view. The song is about community and coming together to empower ourselves by listening to each other. It's also about figuring out what community really means. That's why and how it was the first song that was written for this album.
The other Spanish track, "Hecho en Galicia," is kind of a story song. It takes place in Galicia in the north of Spain, which is where my grandparents and their parents are from.
I really enjoy singing in Spanish 'cause it's a beautiful language to sing in. Although my parents were born in Havana, Cuba, and it's just part of me, I haven't done it so much. In three or four songs in the course of many albums, but that's it.
Who's playing on this album?
It's a lot of the main players, a family of musicians I've been working with for a long time. And I've been able to put together a really awesome electric band of Flagstaff musicians. Those are the guys who will be playing at the Orpheum. Tim Hogan on bass, he's an amazing singer. Stan Clark on guitar, he's been in Flagstaff for 30 years. He's amazing, kind of has an experimental style, extremely creative solos. And the drummer is Wyatt Brown. He moved here recently from LA and he is just a phenom. They're on [studio recordings of] "Out of the Band" and a little bit on "Camino del Oro."
Who recorded the rest of the songs with you? Were they recorded in New Jersey where your label Rhyme & Reason is based?
Well, I had a long-running band in New York, called The Silos, for many years.
There were many versions of The Silos, but the most recent version is mostly these guys who also recorded the majority of the album with me: Konrad Meissner and Rod Hohl and Angel Cubero on bass. There's also this amazing guitarist from San Antonio, Joe Reyes. Eric Kassel and Stan Clark also played guitar and Jonathan Rundman played keyboard. And the album is recorded all over. My parts were done in Flagstaff. Bass and drums were done in Brooklyn, some of the stuff was recorded in San Francisco. Some in Europe. It's a pretty international cast of characters.
Now which songs carry over sound-wise from The Silos to the album Walterio?
I would say the rock jams, like "Here we Go," is like The Silos.
Speaking of the song "Here we Go," you were quoted describing it as being about traveling and being on the road, which seems like it kind of corresponds to your own life, a troubadour-like existence.
I would say that's pretty accurate. When I first started making records, I didn't really understand or comprehend what being a quote unquote musician really meant and I thought I would just be able to be an artist, in the ideal sense where I could spend a lot of time creating and recording. Put a record out every two years and tour and then go back to creating. Being a musician is really more about live performance and in order to do that you have to travel. The audience is global. So it's kind of about a lot of places.
Do you still split your time between New York and Flagstaff? What is particular to each place?
I think just the people in general. To me there are two worlds: The cultural and the intellectual world and the natural one. In New York City, the natural world has pretty much been obliterated, and so gives way to this cultural and intellectual focus. When you go to Flagstaff, the natural world is so important and so huge and so exciting and it's a focus for the people here. In terms of the music, you know the Flagstaff people are so invested in earthier more organic music.
The thing about Flagstaff too is that the audiences aren't so segregated by age the way they are in New York, where it's often a tiny age range. I would characterize the Flagstaff scene as very inclusive.
Take me back to New York City in the '80s, The Silos and how you got to be where you are now.
Well, first, the fun thing for me living in Flagstaff was that nobody knew who I was after The Silos. I could just hide out here and be this guy who painted dogs. People knew me as being that guy who paints dog portraits, not the guy that writes songs and travels all over the place.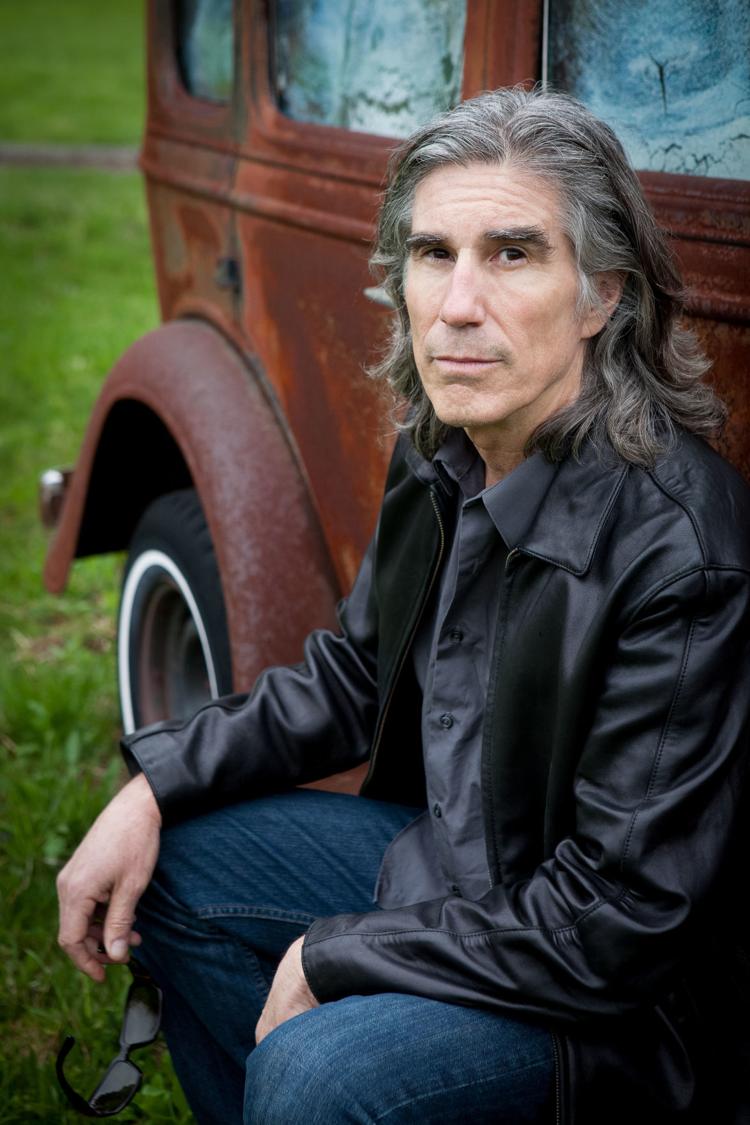 Anyway, I studied art in college. Right after that I went to New York and was painting and trying to show my paintings and I ended up getting a job driving a truck for an art transport company.  I'd drive art around all day, picking up from artists or delivering pieces to galleries. And that was an amazing job because I got to meet so many artists. That was a different New York. My rent was $137 and I was making $150 a day. I was young, out every night and seeing all the bands I'd wanted to see growing up in south Florida, where only big hits ever come, not smaller groups.
It was great, but I wasn't really getting anywhere with the painting career and I was writing and recording songs at the time. So I got the songs mastered. Then I received the LPs and found myself wondering what to do with them. I didn't know what I was doing, placed the records in record mailers, not realizing that maybe I should put my phone number in there or something, and sent them out to places in New York and in LA. I probably sent out 50 records. Then I went back down to Florida for Christmas and a buddy of mine from New York calls and goes, "You're in the New York Times, you're the pop album of the week! "And then it got picked up all around town, and almost everyone I sent records to wrote about it.
So then I thought I should put a band together, because there wasn't really one cohesive group on that record. I came up with The Silos. We toured the United States and Europe under RCA records. Then I continued on my own much later after RCA dropped the band, moved to LA, moved back to New York.
And then in about 2008 I was just kind of done. I had been on the road for 25 years or something and I thought, "I'm gonna drop dead if I keep doing this."
That's when I moved to Flagstaff, took a few years off, started painting the dogs. And then I decided to make a couple records about four years ago, and [Walterio] is the third one.
Yes, and it's great. I realized happiness is something you choose for yourself—I've chosen to be happy no matter where I am.
Did you make the cover art for Walterio?
Yes, that's one of my paintings, the pug in the field. Actually it's a cutout of the dog painting that I take with me and put in different places and then take pictures.  I place him under the London Bridge, in front of the Vatican, that stuff. That photo series will be in the physical album.
It seems like so many of your songs are all over the world, just like this pug, lyrically and stylistically. Glide Magazine described Walterio recently as "A sonic equivalent of a tree…a rock 'n' roll family tree." Does that description resonate with you?
Yeah. The music on the album all comes from a central place but once you've been writing songs for a really long time and you take the juice, the sap and you pull it out from the ends of the branches, by the time you have it all the way there you have these songs that are coming from a central place but they're stylistically different.  Of course my voice ties it together, but the songs are wildly stylistically different. As a whole it sounds coherent because it's really coming from the same place. A tree with trunk, roots, branches.
Walter Salas-Humara and Americana singer-songwriter Jeff Crosby will perform at the Orpheum Theater, 15 W. Aspen Ave., tonight, Thursday, Sept. 20, at 8 p.m. Doors open at 7 p.m. and tickets for the all-ages show are $12.50 plus applicable fees. Visit www.waltersalashumara.com for more information.