On Saturday, Aug. 16, 1969, as the smooth keys and wailing guitar of Santana's "Soul Sacrifice" swelled to a deafening climax, Mike Frankel and the members of San Francisco-based rock band Jefferson Airplane climbed switchback ramps winding their way up the back of Woodstock's 20-foot-tall stage to see what awaited them. It was just the second day of the now world-famous music festival.
"We got up to the top of the scaffolding, high above the audience, just as they finished and Bob Weir from the Grateful Dead was there already, and nobody spoke," Frankel says. "We just got up to the top and he gestured [out to the audience], and it was just a sea of people as far as you could see. No one had seen anything like that.
"There were a lot of festivals that year, so no one thought Woodstock was going to be anything special until it was something special."
Now executive director of the Artists' Coalition of Flagstaff, Frankel was but an eager 20-year-old photographer when Jefferson Airplane hired him to document their performance at Woodstock. It had yet to be cemented in pop culture, something that happened with the release of Warner Brothers' Woodstock documentary the following year in 1970.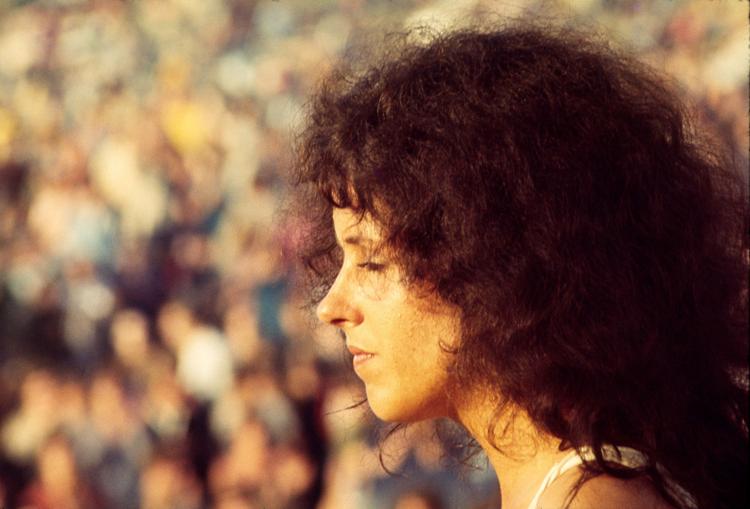 On the other side of the Atlantic Ocean, a young Alberto Engeli was about to have his world turned upside down. The local theater in his hometown of Bellinzona, a small municipality in the Italian region of Switzerland, hosted a special screening of Woodstock, an event Engeli credits with igniting his passion for music.
"I was a child, I was 14 years old," he says with a laugh, a gentle Italian accent ornamenting his speech. "After three hours, I was like, 'Wow, this is my life.'"
Engeli set off down the tumultuous path of rock 'n' roll, attending countless concerts of touchstone bands like the Rolling Stones and Pink Floyd. Engeli's camera was with him at every performance and he began photographing more and more, using the medium to carry the spirit of Woodstock with him.
"Woodstock wasn't just music," he says. "The spirit, the peace, it was everything. And 50 years later I decide to honor this festival because it changed my life."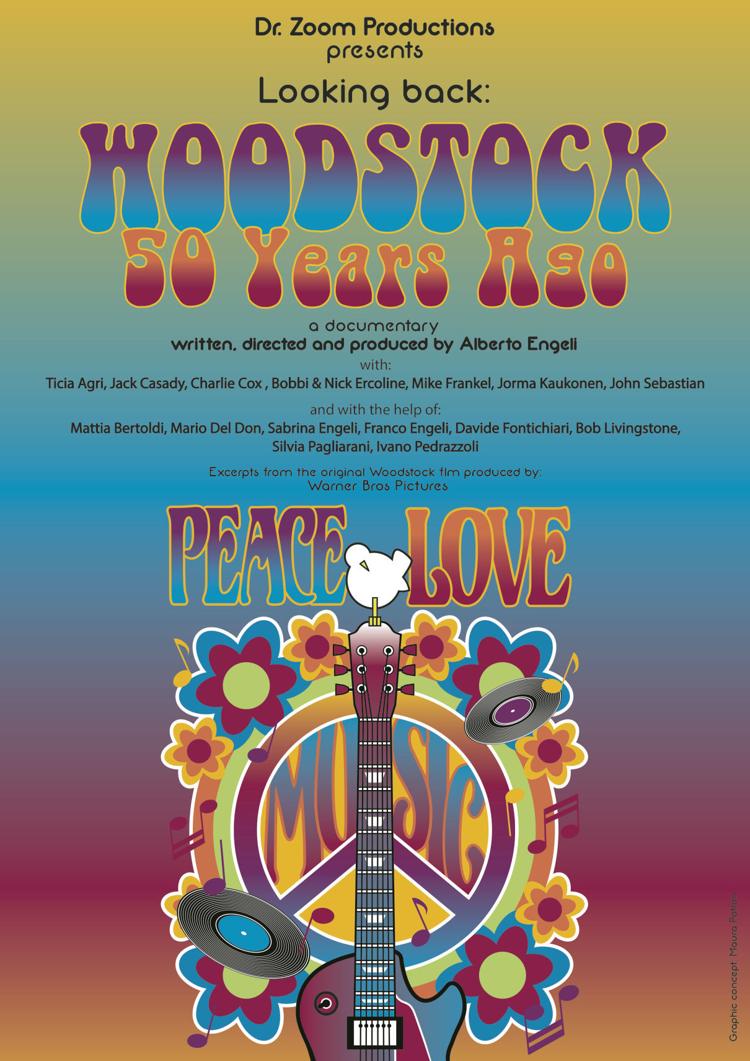 Looking Back: Woodstock 50 Years Ago, which premiered September 2019 at House of Independents in Asbury Park, New Jersey, is Engeli's love letter to the carefree feelings that seemed to be ever-present during the 1960s. 
"I saw the documentaries last year, the authorized documentaries on PBS and CNN and all the different stations, and Alberto captured something that none of them really got, in my opinion," Frankel says. "He really captured the spirit and the feel of the day and what that festival meant to everybody."
"It came from my heart. Honestly," Engeli says. "That was my feeling about Woodstock. When I interviewed [my subjects], they expressed the same feelings I had."
From Woodstock co-organizer Ticia Agri to Jack Casady and Jorma Kaukonen of Jefferson Airplane and Frankel, Looking Back offers an insider's perspective of the historic festival.
During Richie Havens' opening performance Friday afternoon on the festival's first day, Agri made her way to the middle of the vast audience. She felt a sense of responsibility for those who had made the pilgrimage to Max Yasgur's 600-acre dairy farm in Bethel, New York, and wanted to ensure the stage was visible to everyone and the music audible. As she stood, surrounded by hundreds of thousands of young people while Havens played "Freedom," she sensed everyone absorbing the meaning of the word to its fullest extent.
"The electricity that I felt running through my body from that massive amount of energy was beyond anything I'd ever experienced," Agri says.
Then there are Engeli's interviews with casual attendees like John Sebastian, who ended up playing a last-minute acoustic set with a borrowed guitar to fill time on the second day, and Bobbi and Nick Ercoline, the couple pictured on the cover of the 1970 album Woodstock: Music from the Original Soundtrack and More.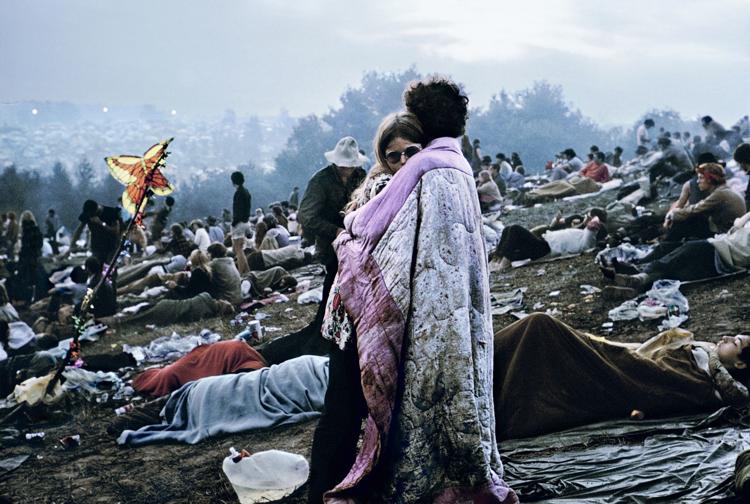 "I think the real star of the show was the Woodstock audience," Sebastian notes in Looking Back. There was the infectious enthusiasm and the dedication to taking care of each other in small ways, like singing to calm those in the midst of bad acid trips. "It was a really interesting microcosm—or macrocosm, you might say."
A once-in-a-lifetime experience
As uplifting as that weekend was for the half a million people present, creating something similar remains just out of reach, and many attempts to recreate it have gone sour.
On Dec. 6, 1969, four months after Woodstock, the Altamont Speedway Free Festival, a counterculture rock concert in northern California featuring performances by many of the same acts Woodstock boasted, was expected to become a sort of "Woodstock West." Instead, it ended with a member of the Hell's Angels gang fatally stabbing gun-wielding attendee Meredith Hunter.
"It was like night and day," Frankel says. "The ebullience of Woodstock, the promise, the hope, the feeling, not of invulnerability, but of promise, was extinguished at Altamont."
Even Woodstock's official 30th anniversary celebration in 1999 fell to violence, and last year's 50th anniversary concert failed before it even started as scheduled performers quit one by one, along with proposed venues.
"Things change, no matter what. That's the only thing that's sure in life—and death and taxes," Frankel says with a laugh. "But change is it. And we can wax nostalgically about this but it was a different era, a different time, a different attitude. I think that's the big thing, attitude. People had a lot of promise and hope, and most of it got co-opted. There are still people out there who carry those ideas and ideals, but few and far between."
Many of the subjects in the film echo Frankel's sentiment. Agri recalls the spirit of giving she witnessed from attendees over the course of those three days, whether through making sure the person next to them got a hit of a joint or a slice from an orange.
"Everybody took care of everybody," she says. "To have an experience like that at that young age, it was like a blueprint for the potential of humanity."
"People share love," Engeli says. "They share music, they share food. That was one of the main things, was sharing."
Engeli is sharing Looking Back in a similar way. Although he has more than 45 years of experience as a filmmaker, working with Swiss, Italian, French, Spanish and American television networks, he wrote, directed and produced this documentary independently without any sponsors or endorsement in order to keep it untarnished by corporate bias.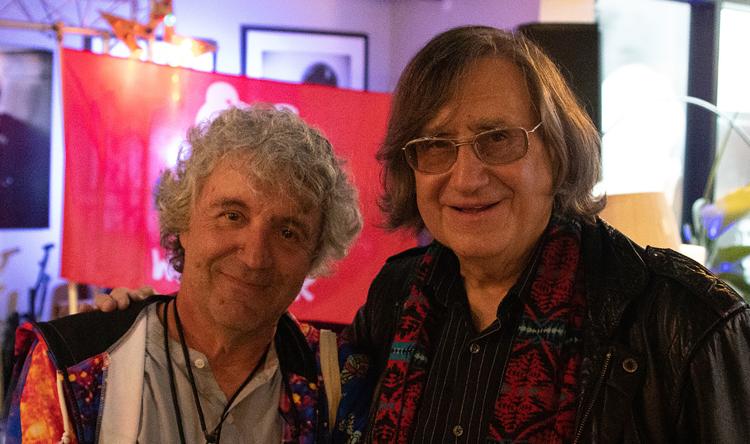 "I didn't do it for money, but out of gratitude towards a great event like Woodstock," Engeli says. "It would be nice to talk about it together, to recall a free, independent and rebellious event that the world will probably never see again."
Looking Back: Woodstock 50 Years Ago will make its Flagstaff debut at the Coconino Center for the Arts, 2300 N. Fort Valley Road, Saturday, Jan. 25. Doors open at 6:30 p.m., film starts at 7 p.m. The screening will be followed by a discussion with director Alberto Engeli and photographer Mike Frankel. Tickets are $6, with proceeds benefiting the Artists' Coalition of Flagstaff.
Be the first to know
Get local news delivered to your inbox!