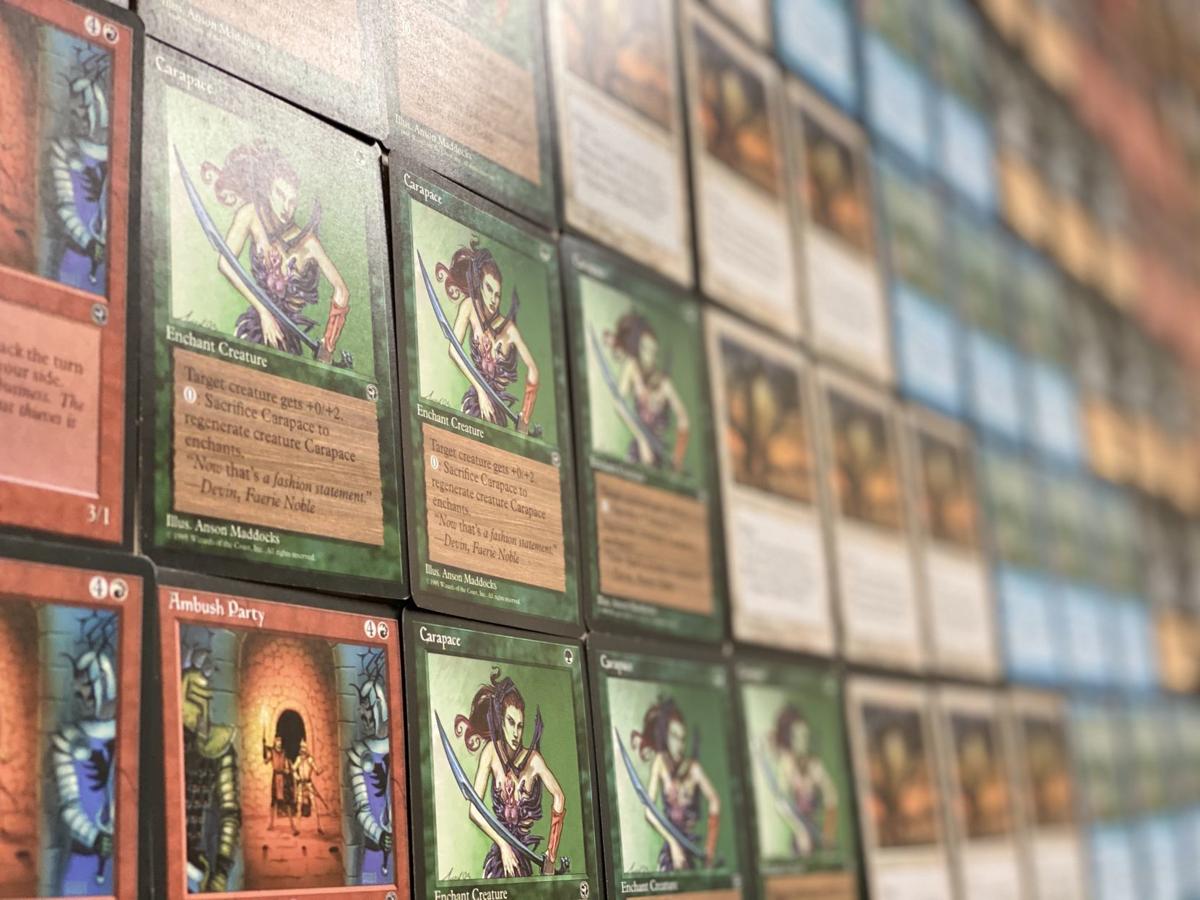 On a Tuesday afternoon, a few folks browse through a binder of vibrant Magic the Gathering cards on a glass display counter at Flagstaff's gaming mecca, The Geekery. Stephen Brantley, the store's owner, scans over a list of cards as he puts together a buy order for a customer building a new deck of cards. Scattered groups of people talk and laugh, engaged in casual games of Magic and Warhammer along the tables throughout the store. 
"Most people don't come in just to buy products. Mostly they want a buddy to talk to, to have someone show interest in what they're doing, someone to help them with the deck they're building. I'm happy to be that someone," Brantley says.
Tall and broad shouldered, Brantley looks more like a Lumberjack lineman than your typical gamer. In truth, Brantley, who bought the store four years ago, was varsity letterman on the football team during his time at Northern Arizona University. He makes small talk with some new customers who walk in and cracks jokes with the regulars who congregate by the cash register. It's easy to see why so many people chose to gather in this mini mall card store on a beautiful spring day.
"When I first bought this store I thought I'd be more hands off, but I'm here pretty much every day. I think I have the best job," Brantley says, smiling. 
Beginning this Friday and running throughout the weekend, The Geekery will be hosting events for the latest Magic the Gathering product release, The Mystery Boosters.
"It is kind of like the greatest hits of Magic, reprints of some of Magic's favorites over the years," Brantley explains.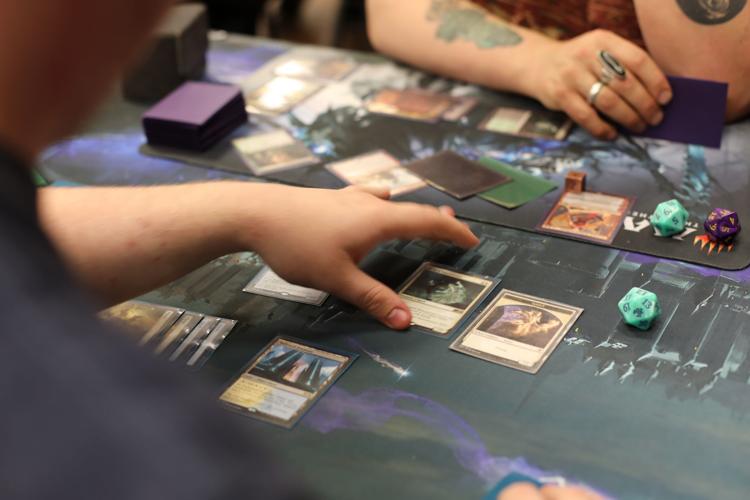 Magic the Gathering turns 28 this year and the game has only grown in popularity over that time, with an estimated 35 million players across more than 70 countries. 
The Mystery Boosters set will feature cards from all eras of Magic's past, which dates back to 1993 when the game was created. The upcoming release events will be sealed, which means players will receive new cards to play with upon arriving.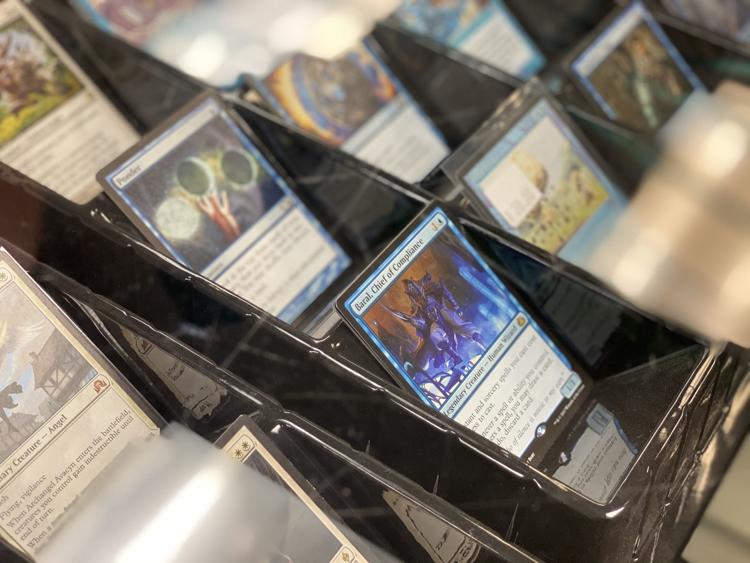 "[Sealed events] are cool because you don't need to own any cards to play. You can just show up, make a deck, play some games and have fun. It's convenient for new players, but also appealing to experienced players," Brantley says. 
You have free articles remaining.
"I'll be there," one of the customers chimes in. The customer then adds that they'll be driving in from Winslow for Friday's event. 
Flagstaff is home to the only Magic the Gathering card shops between Prescott and St. George, Utah, so Brantley is not too surprised to hear of folks coming from so far afield.
"We have players who regularly show up from as far away as Prescott and Joseph City, Tuba City and Sedona," he says. 
Driving nearly two hours to play a card game with friends or strangers does not seem like everybody's idea of fun, but take a quick scan around the card store on any given night and it is not hard to see why so many do.
"I love seeing this place packed on an event night and not because we are selling anything, but because people are having a good time with other people. I've realized there aren't many places where you can show up and people are glad to see you. A lot of our lives are filled with a good deal of loneliness," Brantley says. 
Like its fantasy gaming brethren Dungeons & Dragons, Magic has garnered the stereotype of attracting people on the margins of their various social groups. For better or worse, Magic has often been characterized as a game for geeks and nerds. 
"I started playing Magic at about age 9 or 10. I didn't possess the physical dexterity or good reaction time necessary for video games. I was bad at most things. I had a bad childhood and Magic was probably the first thing I was ever actually good at," Brantley says. "But it was more than simply winning. I was a lonely and awkward kid and the game afforded me an opportunity to interact with other people, to speak with other people, when I otherwise wouldn't. Magic gave me a framework for navigating social situations that otherwise would have been very tough for me as a kid."
As far as gaming shops go, the general atmosphere at The Geekery on any given night is decidedly mirthful. At one particular table, a newcomer is being introduced to a cohort of regulars. The good-natured attitude is a top-down design, beginning with the shop's owner.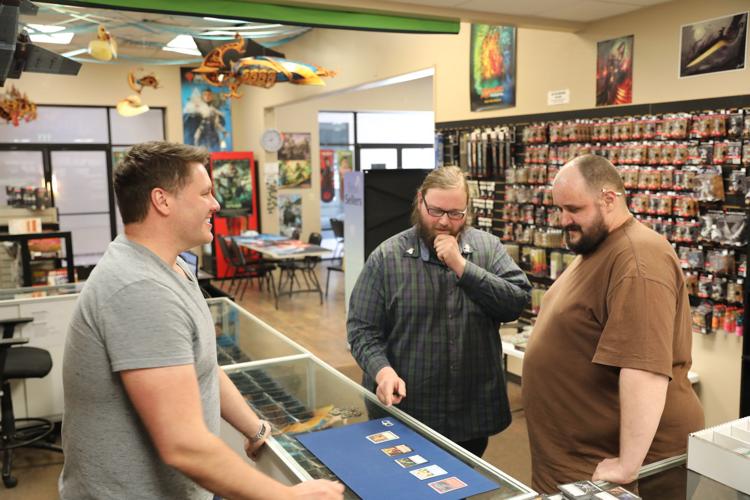 "I was the oldest brother of a bunch of kids from a super poor family in Appalachia. It was usually my job to keep everyone happy and treat my siblings equitably," Brantley says. "Sometimes I had the difficult job of doling out what little food we had and managing rivaling social pressure. I guess in some ways that is what I'm still trying to be: a good brother to people. I don't want people to have feel-bad experiences in the store. A lot of people get stressed out trying to win or be a pro, but Magic should be a huge amount of fun too." 
At the bottom of The Geekery's website, under the heading WHO WE ARE, can be found the following description: "We're a bunch of geeks who've gotten a disproportionate amount of joy from gaming, who hope to share that with you." It could just as easily double as a successful mission statement, one from a nerdy and lonely kid who created the sort of community he, and so many others, had been looking for all along.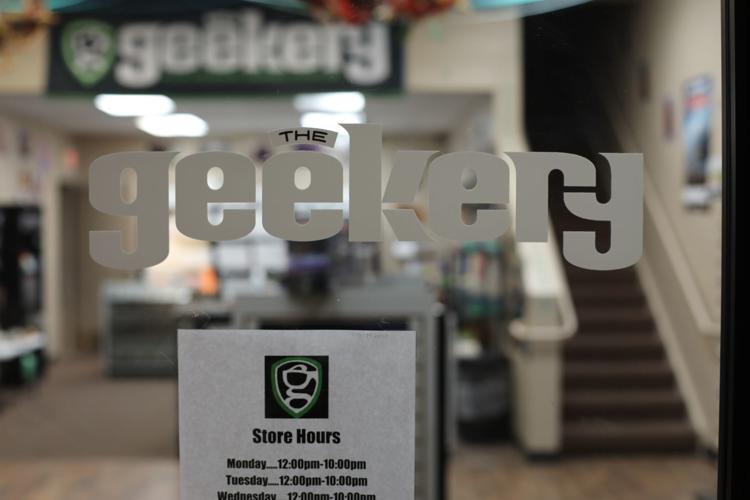 The Geekery is open seven days a week in the Green Tree Mini Mall, 1800 S. Milton Road. For more information, visit their website at geekery.games, message geekerystaff@gmail.com or call 774-0296
Be the first to know
Get local news delivered to your inbox!