"An artist's duty, as far as I'm concerned, is to reflect the times. I think that is true of painters, sculptures, poets, musicians… I don't think you have a choice. How can you be an artist and not reflect the times? That to me is the definition of an artist." – Nina Simone
In 2012, Drew McManus took to Nepal in hopes of finding himself. What he found was a spiritual awakening that would later become the backbone of the band Satsang, for which he sings, plays guitar and acts as the principal songwriter. As described by the band, Satsang is a "conscious music collective," blending elements of reggae, hip-hop, soul and folk-rock with lyrics that speak of social, personal and spiritual growth.
Growing up in Des Moines, Iowa, McManus lived in an abusive household. He says his family didn't have a lot of money, but he went to school with kids who did. There was a separation of the well-to-do from the downtrodden, of which he was the latter, lost in abuse and adolescence. That disparity got to him.
"It just kind of shaped me into a pretty angry dude, I guess," McManus says. "I struggled with addiction, and then when I got to Montana, I got sober and quit drinking and just started spending a lot of time in the mountains."
He says he started investing himself in more physical and mindful activities such as rock climbing and skiing. McManus eventually came up with "this crazy idea" to take to the mountains. Not the mountains of Montana, but the Himalayas.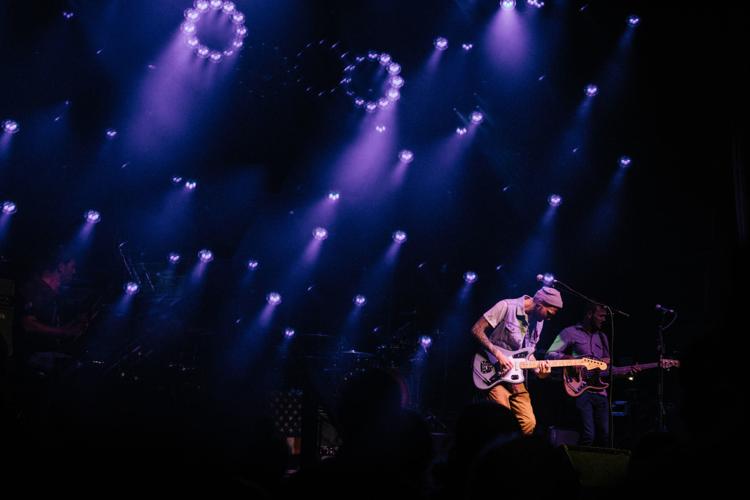 "[When you're in the Himalayas] you're literally on a different planet. Every day when you wake up, you go outside and you're looking at the tallest mountains on the face of the planet.
"It just forces you to start getting in touch with your spirit," he says. "We live in a society that isn't very conducive for self-reflection or spirituality, but when you're in places where literally the only tasks to do are to walk to the next monastery or village, during that time, you just really start working through all your shit. It humbles you."
What's more, he says his life, a life that had been mired in confusion and anger, had finally started to make sense.
"It all just started to make sense that I was supposed to do music and that I needed to start using the things that had happened to me. You know, turning it into fuel rather than letting it hold me back," he says.
McManus ended up writing the songs which would later become Satsang's debut album, The Story of You, while in Nepal, using his battles with anger and addiction to fuel his creative fire. The long walks between villages in the Himalayas provided plenty of time for self-reflection, but for McManus, it's not enough to simply reflect on who you are or were; it's about making positive steps toward becoming the person you would like to be. The message of Satsang, he says, is simple: "Get to work."
"I used to be such a mess. I had zero discipline, zero accountability. I lied to myself and other people about where I was in my life and who I was. I was just full of shit," McManus says with a laugh. "Once I got sober, I just started discovering that practice is how you get better at things. That discipline, that's how we get better at everything. It's a no-brainer. If you want to get better at shooting free throws, you got to shoot a bunch of free throws."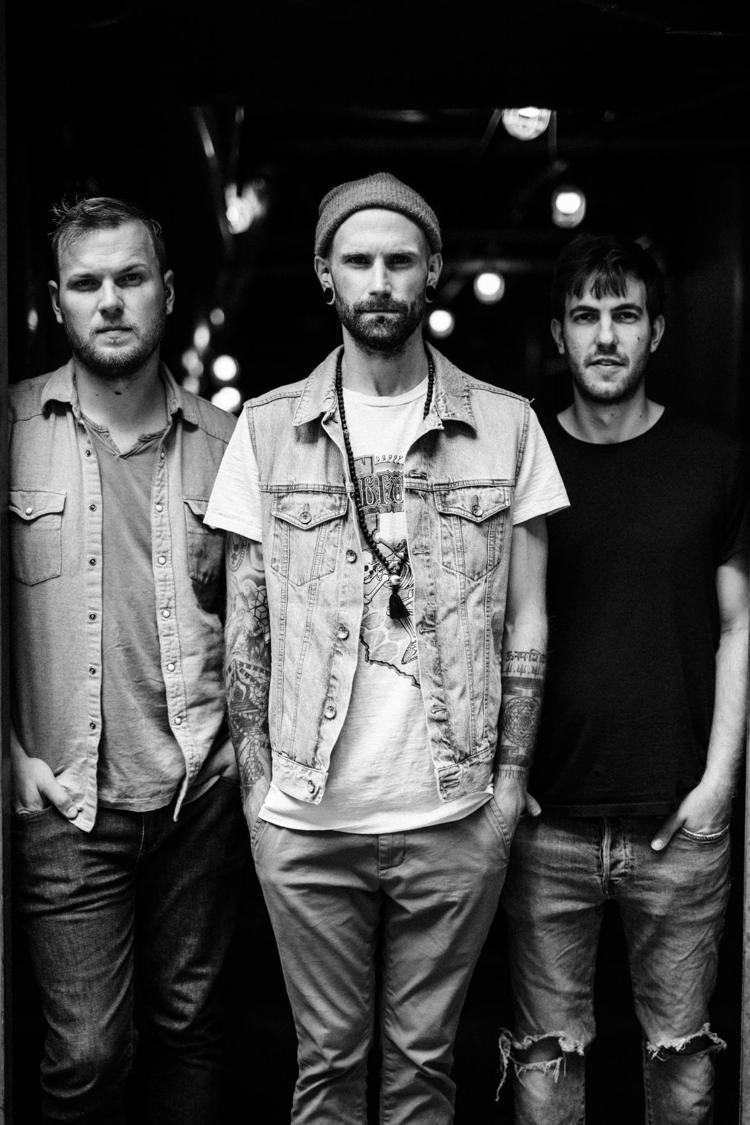 This applies to everything, from managing your emotions—be it anger, jealousy or sadness—to making music. And in his music, McManus appears to have found a way to combine the two, making music that's not only critical of the world around him, but also of himself. Take "The Story of You" from Satsang's debut album. McManus sings, "I said I have lied, a portion of my days/ Trying to hide, who I was and how I was made/ But I found strength in/ struggle, pride in the trouble/ My story's still going, still sifting through rubble."
Even the band's name, Satsang, comes from the Sanskrit language meaning "being in the company of truth."
"[Music is] kind of a place where I feel like there's some sort of cloak there where I can just be really honest about my shit, whether it's good, bad or whatever," McManus says. "There's a safety in putting it in a song, and, seemingly, other people have related to me picking myself apart, and it's helped them pick themselves apart, which is the coolest thing in the world."
Satsang's newest album Kulture, which is set for release March 22, looks at the truth of the present, how McManus perceives a changing country and a changing family life. It's part ode to a family that has helped him grow into the man he sees himself as today and part social commentary on current political and cultural attitudes.
"All these songs were written since the fall of 2016, and our culture and our country has changed a lot in the last two years since Voldemort was elected president. It's kind of just paying attention to that. There's lots of social commentary early on," McManus says.
He says he was inspired by artists like Nina Simone, even using a sound bite from an interview with the singer talking about the role of an artist in the song "We'll Stand." As time goes on and attitudes start to shift, McManus says that message resonates with him now more than ever.
"[Kulture is] not fighting a group of people or anything like that as much as it is this idea that things like nationalism are the answer to any sort of problem. It's this thought process that seems to be gaining some traction with the current president and the current political parties in this country," he says. "Anything we can do to speak up against things like racism and nationalism seems pretty important as an artist."
To open the album, Satsang samples a speech by Daniel Weiss, McManus' art instructor in Des Moines, in what McManus says is "probably the most important track on the record and it's not even a song."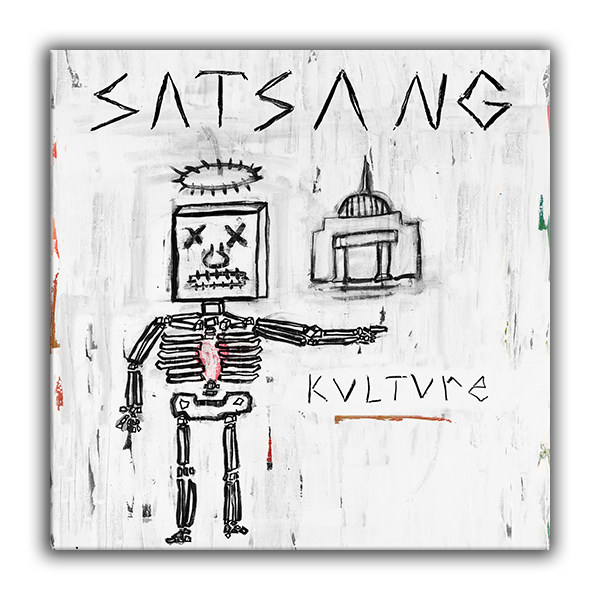 While the band was writing the album in 2017, Weiss died. It was a time of uncertainty, says McManus, and when he came across the quote, he says it felt like Weiss was talking to him.
"[Weiss] was the first person that encouraged me to paint, that encouraged me to make music," he says. "He just told me that I didn't need to ask anybody's permission to be an artist because I already was one. And it just had a really profound impact on me for someone to give me permission to be myself.
"When he was mentoring me," McManus continues, "I was very much into drugs and not in a good place. And he always asked me, anytime he caught up with me, if I was still creating, like that seemed to be of the utmost importance to him, to know whether I was creating or not … [Listening to the quote after he died] was like he was telling me something to encourage me. Even before making this record, there were a lot of uncertainties going on, so to hear it meant a lot. It seemed silly to not share it."
Other songs like "Me and You" and "I'll Be There" look at his family life, something McManus says gives him focus and "protects me in a lot of ways."
Whether it's talking about the current state of affairs or giving advice to McManus' children, the message of Satsang is about being open to our faults and learning how to overcome them.
"If you show up for that, work on it and are honest about needing to work on that, I think that's the recipe for being a way better person," McManus says.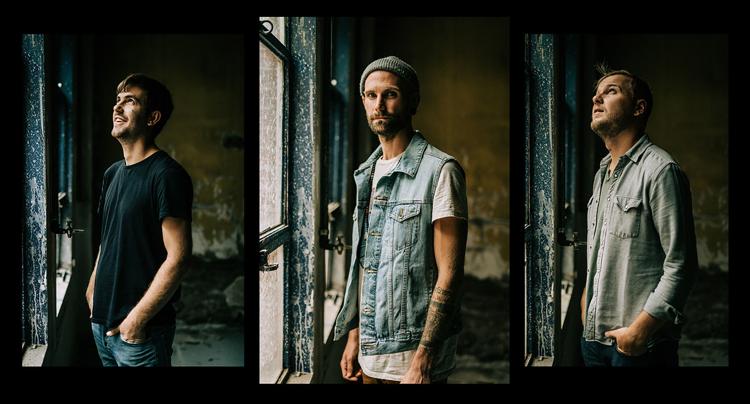 Catch Satsang at the Green Room, 15 N. Agassiz St., on March 13 with Rob Riccardo and the Psilosapiens. Doors open at 8 p.m. for this 21-and-older show. Tickets are $12 in advance, $15 day of. www.satsangmovement.com