Eat n' Run's new location on Fourth Street and Route 66 is a step up from its previous shop. For one thing, this place has a dining area. And with vintage-style lights, steel chairs, wooden bars and verticals, a warm blue-gold theme and a hypnotic view of the Route 66, why would you want to run?
"I've actually been playing around with that on our social media. I'll say, 'eat and run, or stay and eat,'" says Sarah Neal, co-owner of Eat n' Run alongside her husband Wes.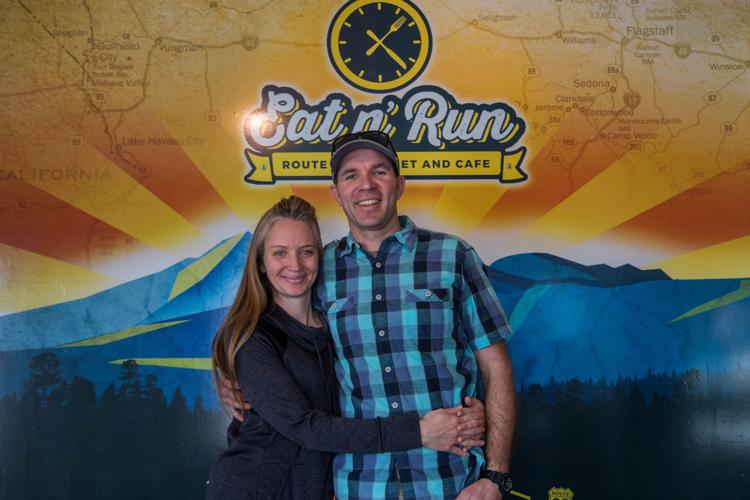 Sarah says the name comes from their first shop which they opened in the Sunnyside neighborhood in 2004. Without a dining area, customers had to grab something and go. And back then the shop only served coffee and cold sandwiches.
Learning quickly that customers wanted warm food, the shop started making paninis. They started with a Cuban, then a New Yorker and then "we kind of ended up, inadvertently, with this theme of place names. We've travelled a lot so basically the sandwiches are inspired by different places we've been."
The Chicago BLT, a customer favorite according to the Neals, is topped with pecan-smoked, thick bacon, arugula, fried onions and a chile cream cheese. The Golden State Sandwich has turkey, tomatoes, cucumber and lettuce topped with house-made guacamole. And the Tuscan contains roasted chicken, pesto, lemon garlic aioli, spinach and onions inside a panini-pressed Tuscan flat bread. Each sandwich is extravagant, invoking flavors and tastes unique to the places on which they are based.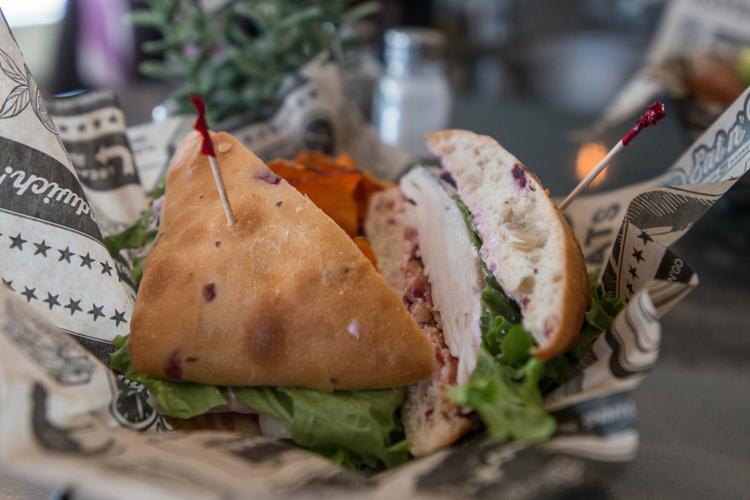 "We wanted really good sandwiches, and it was really important to us to have fresh ingredients and that it wasn't just something you could make at home," says Sarah.
"It's not something you would make for lunch to take to work. It's something a bit more special," adds Wes. "Although, it is surprising how many people just want a Ham & Swiss."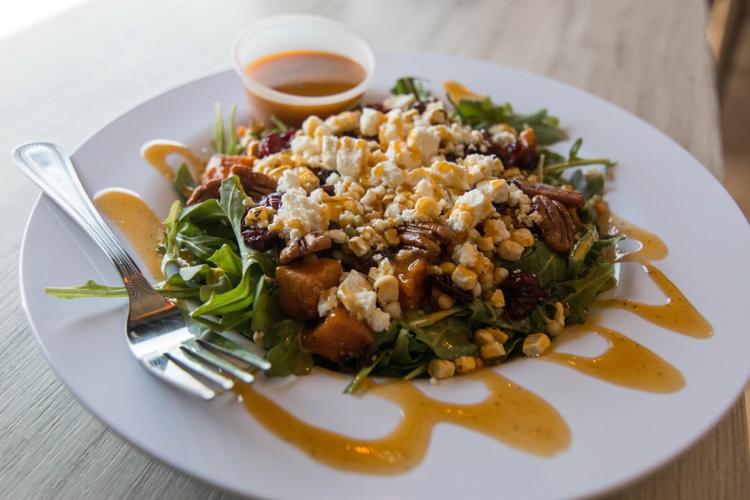 In addition to sandwiches, Eat n' Run also serves salads, including the Harvest Salad, with spiced, honey-roasted butternut squash, roasted pecans, feta cheese, cranberries, corn and arugula and dressed with an apple cider vinaigrette. With soups and sides, as well as a full breakfast menu that includes croissants, burritos,  coffee, tea, lattes, frappes, affogado and gluten-free items, the Neals say that world travel has done a lot to influence their cuisine.
Sarah's South-African roots come through in a lot of the menu items with sweet and spicy flavors that both combine and contrast, making for flavorful and memorable dishes. The only item with straightforward ties to South Africa, however, is their rooibos tea, though "I think [Sarah] just likes when customers try to sound out and pronounce the word," says Wes.
As well as Sarah's and co-owner Kyle George's influence on the menu, the staff, from the baristas to the kitchen crew, have contributed food items to Eat n' Run. Most notably is Mama B's guacamole, inspired by Belinda Contreras who would bring in her own hand-crafted guacamole for the team. One day, Sarah and Wes decided to put it on the menu.
"We try to create an environment where our workers can share their ideas. They're the heart of the business," says Sarah. "A lot of the things that end up on the front are reflective of things they've helped with in the back."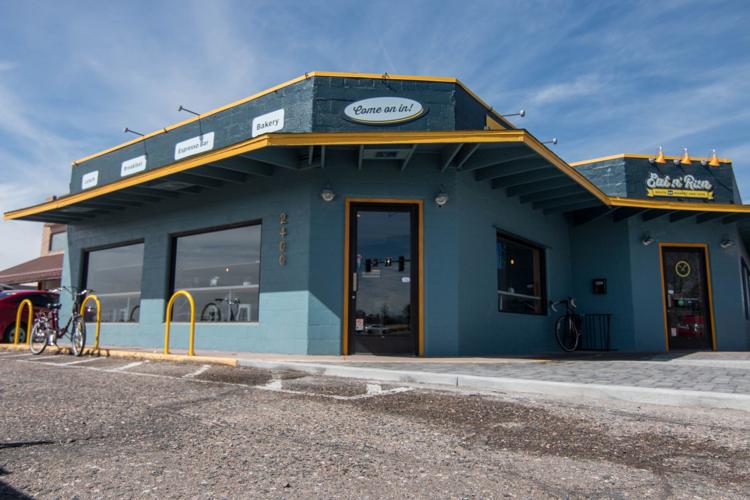 Wes adds that "they make it happen on a day-to-day basis. They share our vision. That's the synergy you're trying to build with any business. Like, 'let's all get on the same goal and work toward that.'"
That collective energy is the backbone to Eat n' Run's foundation, and building all that up from nothing isn't so simple.
"It's been a really big undertaking, but as challenging as it's been at times, it's been as or more rewarding," says Wes.
Part of that reward is being able to work with other businesses in the community, sourcing much of their food from local vendors. Flagstaff favorites such as the Fourth Street Farmer's Market, Firecreek Coffee Company and Biff's Bagels lend a hand to the shop, and most of its sandwiches are piled high between fresh Village Baker Bread. The goal, according to the Neals, is to try and help the Fourth Street community grow.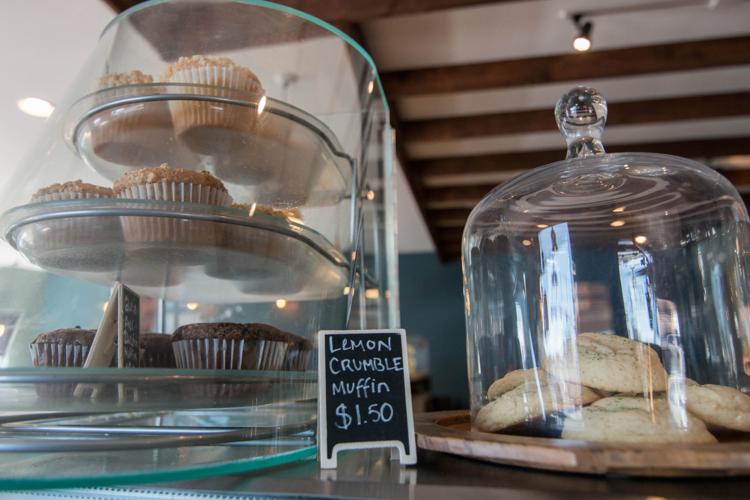 "Flagstaff is changing right now. It seems like the town is starting to grow. If we can use those other successful businesses and bring it over to the east side, it's just going to help that overall understanding of a Flagstaff product," says Wes. "I think one of the benefits of this new location is our renewed sense of community."
For those who live in the downtown area, Firecreek and Biff's are readily available, just a skip and hop, but for those a little further down the 66, near Sunnyside and Fourth, those options are not there. Out east there's a different demographic with families and neighborhoods, people who don't necessarily want to make a downtown trip out of grabbing a cup of coffee.
"We're here for those people who want to get a good cup of coffee without going downtown and paying for parking and all that. We've already started to see those people," says Sarah. In addition, she says Eat n' Run's gluten-free menu "appeals to that crowd. We wanted to create something that is filled downtown but not necessarily over here."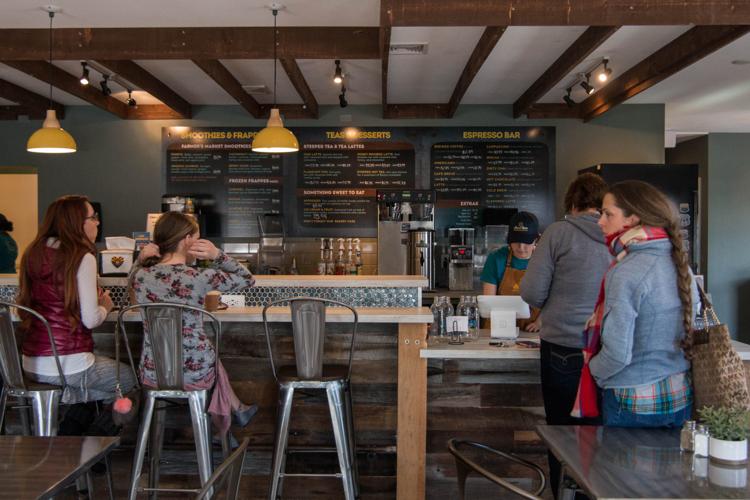 Eat n' Run embodies the culture of the café, with food far more rich and complex than your average café or diner. From its locally-sourced food items to its interior design sprinkled with verticals of wood from George's late father and Legacy Award recipient at the 2018 Viola Award, Ed George, Eat n' Run is community minded. Its business thrives with and because of their staff and the community that has helped them grow.
"That culture of cafés is something that's really important to us," says Wes. "It's more than just food. It's a mindset. A community. And we wouldn't be here without that."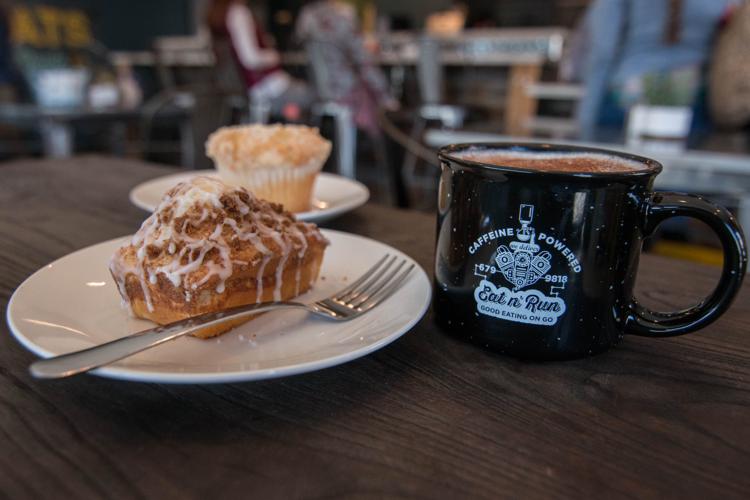 Eat n' Run is open from 7 a.m. to 4 p.m., Monday through Saturday, 2400 Route 66. For more information, visit www.flagstafflunchdelivery.com or find Eat n' Run on Facebook.