It's 9 o'clock at Charly's Monday Night Blues. A singer hymns in the light. At her flanks, players smolder with calm in their faces and quickness in their fingers. Eyes from the hotel bar glisten with their glasses of beer. A familiar tune hooks its reflection into the hands of the seated and the feet of a young couple whirling on wooden floor. Outside the window, a small crowd gathers on the sidewalk, drawn to a moment of pause.
There's a beat keeping time in this timeless scene. Speaking the slang of concrete foundations, it holds and holds while the world spins on its shoulders. Everywhere it echoes. From one place, it emanates.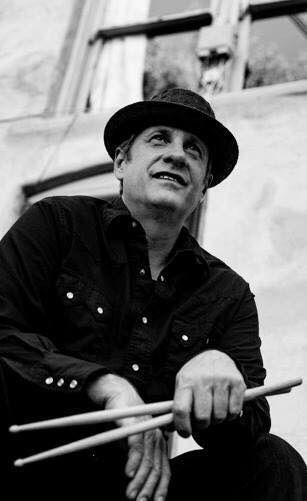 Behind the singer, behind the band, behind an assembly of taut skins and shining cymbals, there is a man dressed in black. Jaw relaxed, soft eyes brimmed in the shadow of his cap; he's entranced and entrancing. Back straight, shoulders down, his arms jig at the elbow. Like the chicken or egg argument, it's hard to tell if he makes the rhythm, or if the rhythm makes him. He's the drummer. Tonight, his name is Ron James.  
Born and raised in Peoria, James has been a staple of Flagstaff's music scene since he came to Northern Arizona University in '86, but he picked up the sticks long before then.
"The first time I played in front of people," James recalls, "was with my dad in church, right around age 8." He credits initial inspiration to his grandparents, saying they "gave me a Buddy Rich album that really turned me on."
From there, James was mostly self-taught and went blazing forward. Music swiftly became the focal point of his adolescence and, fortunately, was met by support from his educators.
"I started in the school band around age 9," he says. "My teacher in elementary school was really open to me playing drum set with any kind of group. I was encouraged by her quite a bit."  
For young James, music and education became inseparably symbiotic.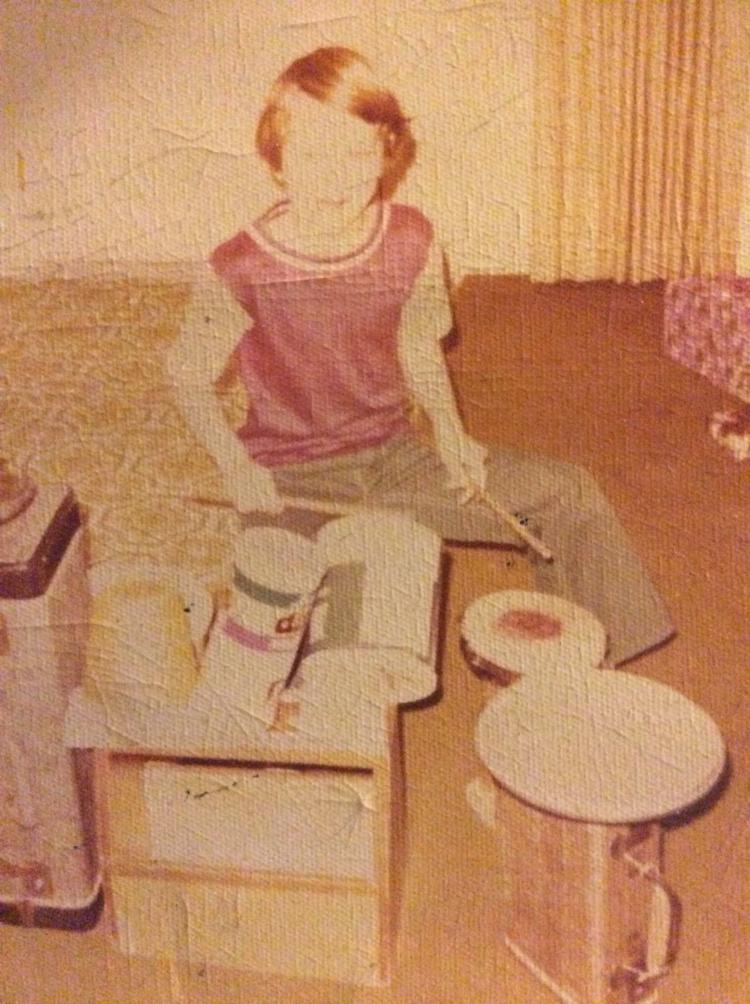 "They both fed each other," he explains. "I did well in school because I was so involved in music. [Music] is what drove me to want to go to school."
James continued to nurture music through lower school, joining bands a-plenty, from marching to jazz. Eventually, music won him the ultimate pass into higher education. 
"I was recruited by NAU," James says. "We were playing a concert at my high school and after the concert, they offered me a scholarship."  
College education proved to be huge for James' establishment as a career musician. Thanks to a full scholarship, he had the opportunity to really hone "the basics of music theory" as well as gain exposure to a higher "level of players." As example, James offers a memory from his time in the NAU Big Band. 
"In '91 we won the Western States Jazz Festival. The prize for winning the whole thing was opening the Playboy Jazz Festival at the Hollywood Bowl."  Grinning wide as if revealing a secret, he shares, "The headliner that year? Miles Davis." 
Looking back, James admits sharing the stage with such big names was at first "very scary, but then you realize that all this is helping you, so you encourage the criticism, you encourage them to let you know what you can do better."
Among James' mentors stands the late Joel DiBartolo, bass player of 18 years for The Tonight Show.
"He taught me a lot," says James. "One thing he taught me was three elements to the decision of whether you take a gig."  
Smiling, James counts down his fingers. "You got the money, unfortunately, the material (the music you're playing) and the 'the hang,' the people you're working with."  As relayed by James, DiBartolo's wisdom goes, "If you can get two of the three, you take the gig."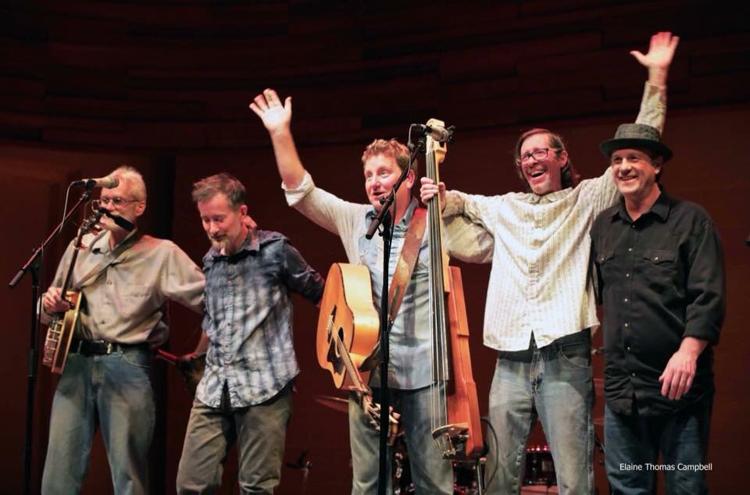 Now a successful career musician in his own right, James has corollaries to this wisdom.  
"Throughout time you get this sense of different musicians and people you would like to be around. [The hang] really comes into play, especially when you start touring...over time that becomes more and more important. The money, hopefully, becomes less important."
As any musician will tell you, money is challenging to come by.  
"The less you think about the money," James adds, "the better. You end up making ends meet anyway."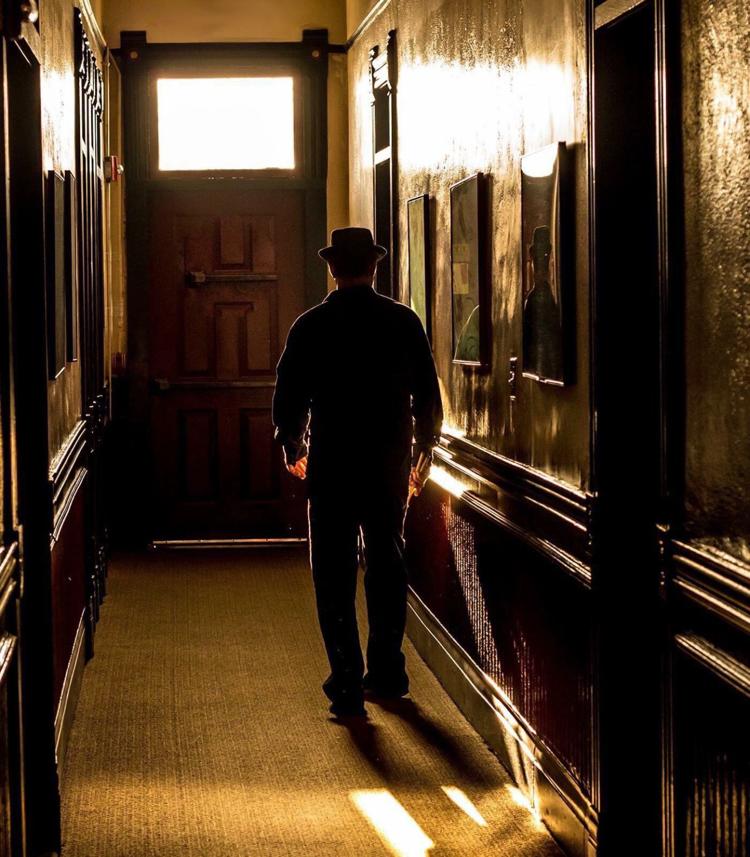 Prioritizing people over profit characterizes much of James' career. Interpersonal relationships drive not only his collaboration choices, but also the joy he derives from music in general. Having toured and performed ad nauseam (ask him about his unprintable stories from Thailand), James maintains the best part of music is "the live interaction. There's nothing like it, their faces, their reaction, their dancing, whatever it may be." For James, "the energy you get from people" is the reason to perform live.  
Not to take without giving, James reinvests into his community.  
"Music and musicians can bring awareness," he says. "Another gift is the ability to play live for events, benefits and fundraisers. It's wonderful when you can use your voice in that way."
Particularly close to his heart is an organization known as Holmes Team. Holmes, son of former band mate Dave Desmelik, is a young man who was diagnosed with an inoperable brain tumor.  
"Holmes Team," explains Desmelik, "is a group of people from all over that have come together in support of my oldest son, Holmes, and our family. The journey will never end until a cure for pediatric brain cancer is found."  
Though usually at the back of the stage, in Holmes Team's Arizona chapter, our drummer James takes the forefront.  As described by fellow musician Nolan McKelvey, James "leads by example and has contributed to the cause in multiple ways including sending Holmes a drum kit, organizing fundraisers, and he has produced several of my songs and created videos in an effort to raise money for Holmes' medical expenses."
As James sees it, music may also offer a more immaterial medicine.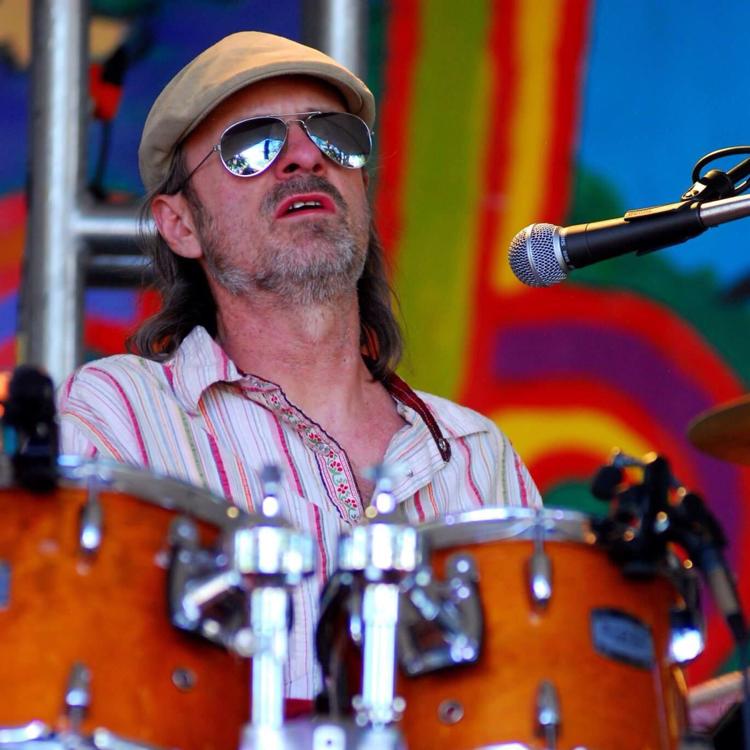 "I think," James conjectures, "just about everyone would agree, at some point music has helped them get out of some bad place."  
In soothing depression or other emotional strife, Holmes' family and friends have affirmed James, giving him confidence that his music "has actually helped them in some way, these songs have helped them deal with this situation."
Unsurprisingly, James has earned many friends in Flagstaff. As such, his impending departure for northern Illinois hits like a kick.
Friend and collaborator of 32 years Brad Bays remarks, "Ron's role in our music community is a 'go-to guy,' 'first choice,' the best. He is the most creative and intelligent drummer I've ever worked with."  
John Willis, one of James' earliest band mates recounts, "I have been in so many different situations with Ron over the years--different countries, nightmare travel situations, encounters with hostile, indifferent and overly-affectionate people--but the take-away for me is his consistency. He has an extremely strong moral guide that he never sways from. He has always behaved exactly as you would expect him to behave, regardless of how weird things were around him."
James' consistency extends to both morals and musicianship.  
As a player, "he listens, really listens," portrays Desmelik. "He instinctively knows when not to play as much as he knows when to play. To me, that is a sure sign of a true musician."  
Perhaps this proclivity to listening prompts McKelvey's evaluation that James' "playing is always the perfect complement to the ensemble.  He is able to play any style and always supports the song."  
As his leave looms, if you have not had the pleasure of experiencing James' music, there are several opportunities remaining. On Sunday, June 24th, The Orpheum Theater will be hosting a bill that reunites several of James' many acts over the years.  This 7 p.m. show will include performances from the Dave Logan Band, The Willis Brothers Band, "real-deal, in your face Texas blues" from the Chuck Hall Band and finally a "funk-a-salsa-lypso, dance-your-butt-off-all-night" headlining set from Limbs Akimbo.  
You can also catch James and his jazz ensemble Giant Steps at Flag Brew on July 1st, or with bluegrass band Muskellunge on July 13th, also at Flag Brew.
Even if you miss these chances, rest assured the music of Ron James will continue in the scenes of St. Louis and Chicago. Unwearied by decades of supporting myriad musicians, touring, recording, aiding charities and holding rhythm at Monday Night Blues, James beats on.
"I've still got more to do."