We are all multifaceted beings encompassing complex emotions and tastes that vary from day to day. Our perceptions are wholly unique, shaped by our experiences, and character is always so much more than what is shown on the surface in one particular situation. The same goes for musicians.
Rather than sticking to the routine that rocketed them to success with their debut album almost 10 years ago, the Band Perry refuses to be confined to one sound. It's nearly impossible to mention the band without pointing to the success of one of their first singles, "If I Die Young," which has reached sextuple-platinum status since its 2010 release and was nominated for a Grammy for Best Country Song in 2011. But even after two and a half million album sales and receiving their first Grammy Award in 2015, they felt something was missing. They were welcomed by the country scene but found resistance when they tried to venture beyond the confines of the genre.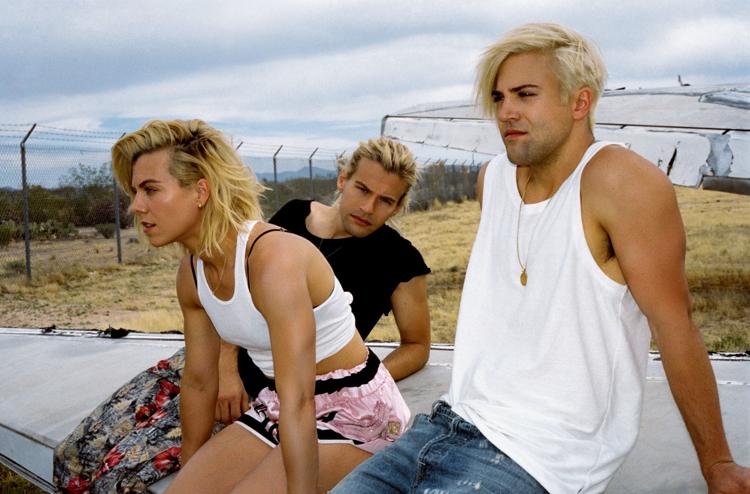 Following a break from their longtime label Republic Nashville and the release of several intermittent singles that dipped a toe into mainstream pop, the trio presented listeners with their dark electronic-pop EP Coordinates this past September.
"[We were] just waiting around with bated breath before we released it," Reid Perry says. "It was really good to get that out and have people hear what this new version of the Band Perry was, which has been a slow evolution over the past five years.
"I'm sure there were fans of either genre or sound that may not totally dig what we're doing now, but hopefully they appreciate that at least we're being honest."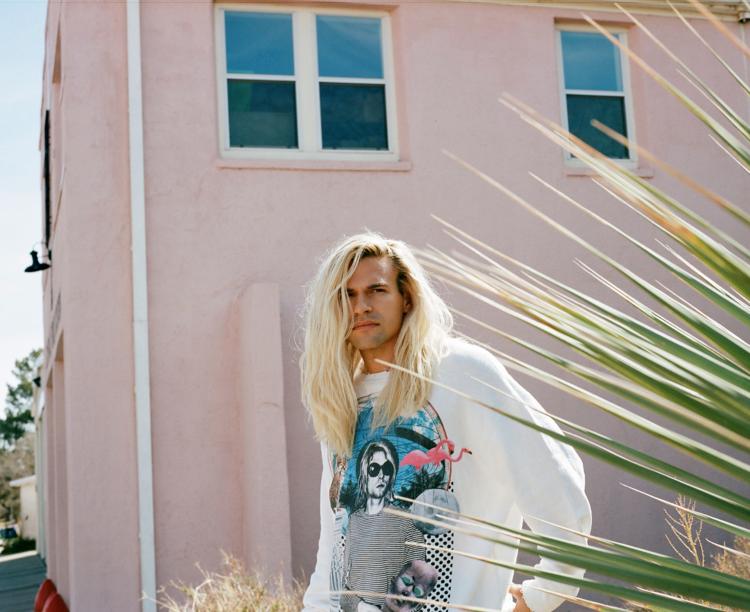 He and his siblings, Kimberly and Neil, bought their way out of their label deal to take full responsibility of future recordings. They drew inspiration from artists like Kanye West, Francis and the Lights, Death Grips and Nine Inch Nails to create a mood they call minimal brutalism.
Although the instrumentation moves away from guitars and mandolins in favor of vintage Moog synthesizers and 808 drum machines, their songwriting process remains the same at its core.
"It's different but still as time consuming even though it seems like it wouldn't be, either because we would sit and procrastinate or can't agree on something," Reid says. "But it's a little more enjoyable because we can kind of go off on a whim and we're not wasting other people's time or money."
Grammy-worthy songs don't just appear out of thin air; the writing falls on each of their shoulders, and they'll often combine bits and pieces from a cache of almost-realized songs to form a new cohesive piece.
"Off the first drop we did, 'Dear Departed,' the verses we had, those were like four years old, so we always had them, but we never put them in a song," Reid says. "One day we had a chorus that we just wrote and said, 'Hey, they say the same thing and they kind of work together.' It's a lot of pulling them all together."
"Dear Departed" is one of the more mellow tracks on the five-song EP with dreamy harmonies recounting the feeling of innocence lost.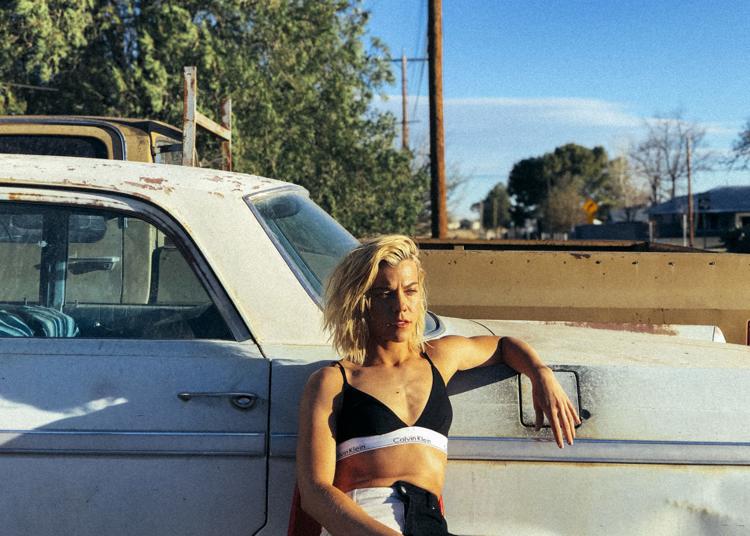 "My friends, we've come to bury/ the dear departed me/ With the death of youth comes a cold hard truth/ Can someone comfort me?" Kimberly sings in one of the verses.
The chorus succinctly demonstrates the band's all-encompassing ethos: "Nothing lasts forever/ you can't hold on/ Nothing lasts forever/ so just have fun."
The siblings grew up in Alabama. Each of them found a love for Southern Gothic literature, which they've carried into their music since the beginning.
"We love that and we're super conscious to not lose that part of us," Reid says. "That form of writing, there are basically a few pretenses that it always has—it has love, then it has this grotesque character and then pain or death. The whole point is it's this sort of macabre existence that people live, so we pull this weird, blunt sort of twisted take on a song [that's about something] like dying young. We try to imagine what sort of slant we can give that makes it feel Southern Gothic."
Rather than holding on to music until they have the makings of a full-length album, the Band Perry plans to release singles and EPs through their newly formed creative house and production collective ARTRAT as songs come together. This independent aspect offers freedoms they didn't have with a record label.
"For us, it was like everything had to get slowed down. You had to work with their schedule rather than your own," Reid says. "By the time you release the music, you're already emotionally past where you were when you wrote it, so that really was the main reason for us to step away and do things at our pace."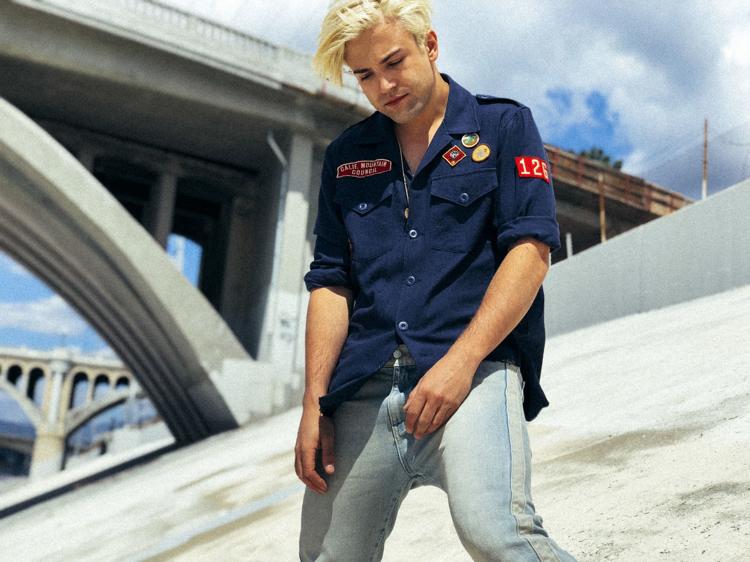 The three artists worked with prolific producer Rick Rubin on Coordinates. They sought him out due to his previous work with minimalist albums like Kanye West's Yeezus. They holed up in the studio with co-writer and co-producer Owen Thomas to complete the new music. Then, to promote its release, the band hosted an AMA session on Reddit in which they explained the name of the EP—along with the photos on the cover—came from several places they visited during a road trip across the Southwest.
One of the coordinates is located in the middle of the Texas desert, almost two miles from the nearest town of Valentine on a low-traffic road. Prada Marfa may be stocked with real Prada handbags and shoes, but it's never open for business. Instead, the biodegradable art installation was created as a commentary on materialism and is meant to succumb to the elements over the years, representing the eventual decay of material belongings. In "Marfa Prada," the band chases nirvana and finds God in the desolate desert where the high-fashion store doesn't quite belong: "All the same rats racing for spoils/ All the same trash anointed with oil/ All the same Gucci, glammed to the slaughter/ Pack it in my Louis, burn it at the altar."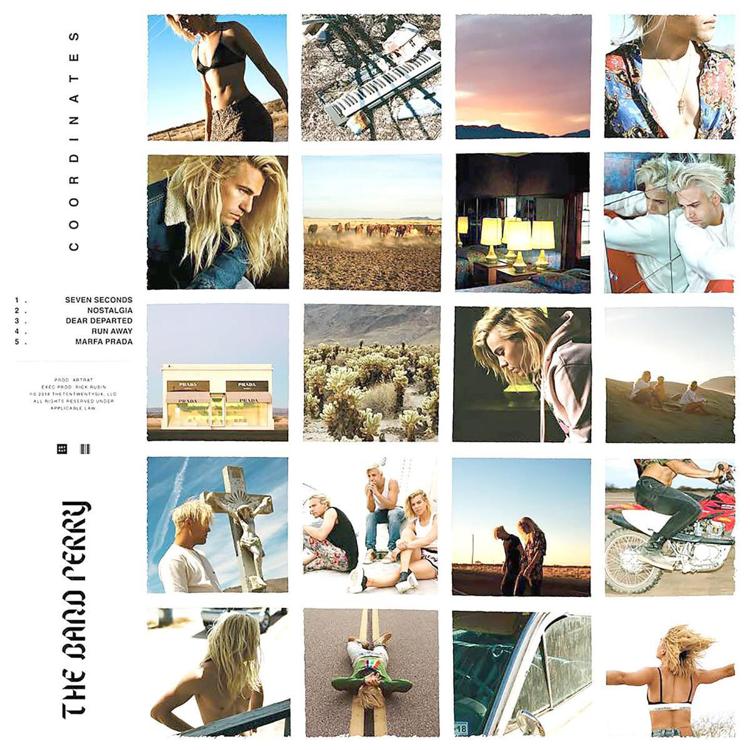 With their current tour, the Band Perry is excited to provide an experience that allows audiences to connect. Synchronized lights and heavy rhythmic bass combine in the hopes that fans will feel the same energy the band is drawing from on stage.
"We always wanted our live show to be the most fun for people to come out to. That's what we're writing towards rather than writing a song that is a certain genre," Reid says. "That's the only guiding light we have right now."
Their current sound may be ephemeral, just one thread within the larger tapestry of their career, but whatever the band does next will be 100 percent authentic.
The Band Perry will perform at the Orpheum Theater, 15 W. Aspen Ave., Thursday, March 28. Advance tickets are $29.50 plus applicable fees. Doors open at 7 p.m. and the show starts at 8 p.m. with electro-pop duo Dream Chief. This is an all-ages event. Visit www.thebandperry.com for more information.