As Flagstaff Mountain Film Festival nears two decades of showcasing groundbreaking films from Flagstaff and around the world, it continues to broaden its focus. While the festival, several days jam-packed with all things film, art, music and more, originally kept its focus on outdoor and adventure films, the past five years or so have seen it exploring other topics
This year's festival will include themed screenings featuring the work of local and international indigenous and female filmmakers. With topics ranging from water, land and social justice to an animated patchwork clam trying to find its place in the world, there are ample films to choose from when the festival takes over venues across town Feb. 13-16. Or you could just watch them all. To help you navigate the film fest, Flagstaff Live! took the opportunity to highlight some of the films we're looking forward to this year.  
IMAGINE A BETTER WORLD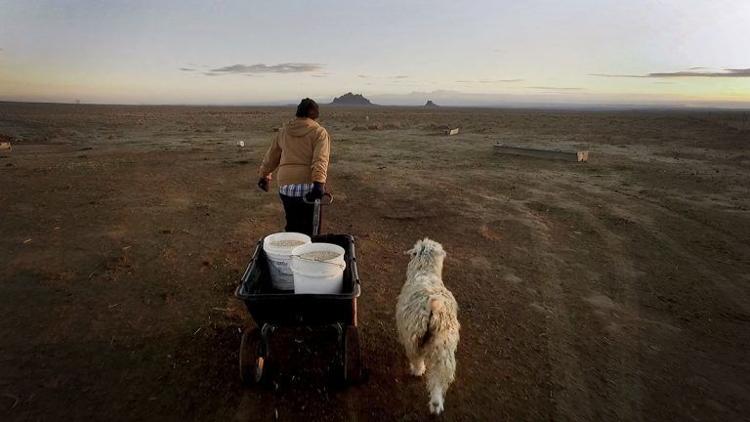 7-10 p.m., Orpheum Theater, 15 W. Aspen Ave.
Does Flagstaff Even Recycle? From director James Q Martin, this film features Flagstaff emcee and man about town Dapper Dre. Follow Dre as he learns what he can and cannot recycle. Dre brings levity to the serious issues we face as a community while encouraging people to use less.
Water is Life: On the banks of Louisiana, Indigenous women are ready to fight to stop the corporate blacksnake and preserve their way of life. Director Sam Vinal documents the predatory nature of the fossil fuel industry and the people it threatens to poison.
The Shepherdess: A Navajo shepherdess perseveres despite extreme drought in this poetic short film about a rapidly vanishing way of life.
Other films in this session include Paradise and The Nature Makers.
ADVENTURE SPORTS & STORIES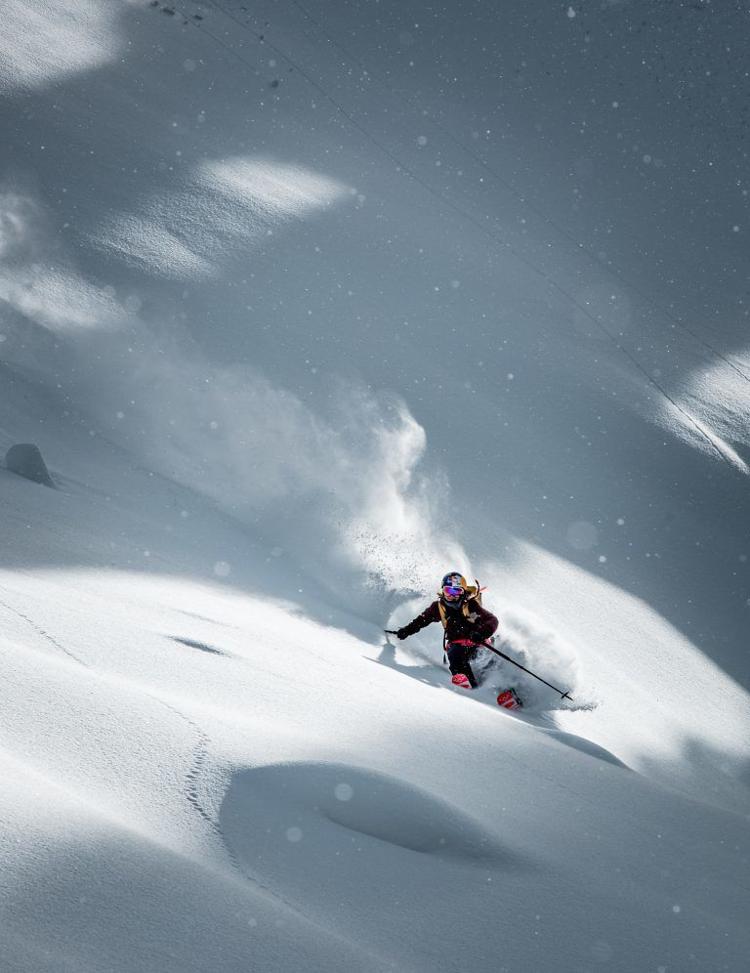 7-10 p.m., Flagstaff Bike Revolution, 3 S. Mikes Pike
Building Bridges: Above Monument Valley, two hot air balloons float. One carries the German flag, the other, that of the United States. A closer look reveals that the balloons are not only tethered together, but that a person is walking on a thin, connecting line between them. This film is a depiction of building cultural connection and bridges.
Camel Finds Water: An old abandoned fishing boat traverses the waters of British Columbia.
Other films in this session include Originate, Gone Tomorrow: The Story of Kentucky Ice Climbing, Stringbean, Full Moon, 8000+, Delta of Spirit and Peak Obsession: A Fifty Project Film.
RADICAL ADVENTURES
1-3 p.m., Firecreek Coffee Company, 22 W. Route 66
The A.O: Chronicling the life and process of Czech climber Adam Ondra
Shelter: A group of friends ski the wilderness of the Alps.
This session also includes Return to Earth and another screening of Does Flagstaff Even Recycle?
HUMAN INGENUITY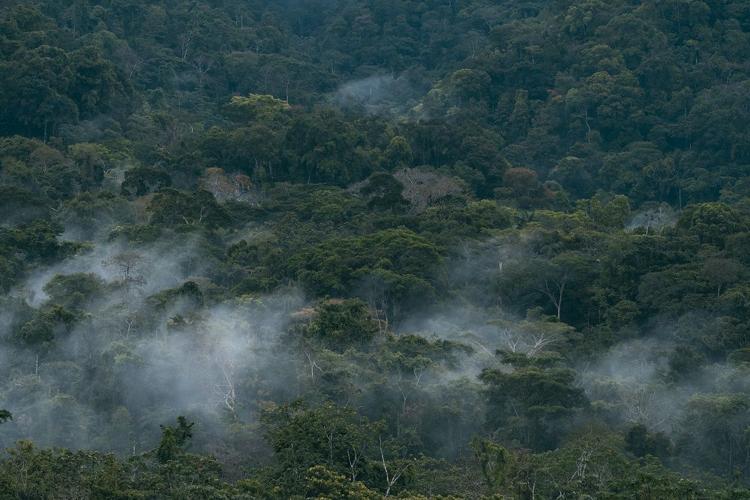 4-6 p.m., Orpheum Theater
(people) of water: This film follows the story of Rob Prechtl, a member of the US Men's Raft team, as they embark on a journey to learn the craft of outrigger paddling.
Voices on the Road: A documentary about what it means to live off-road in the remote Peruvian rainforest.
Other films in this category include Extremophiles, Human Powered and Out on a Limb. The latter follows Kai Lin as he climbs some of the world's most difficult terrain with a prosthetic foot.
LOVE IT!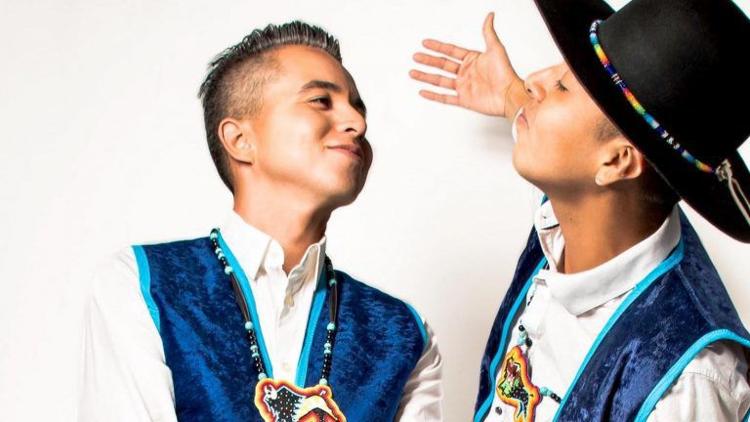 8-10:30 p.m., Orpheum Theater
Mi Mamá: From director James Q Martin: This is the inter-generational story of Nadia Mercado and her mother Clariza Valdez and how their experiences of the outdoors intertwine. Clariza's story is one of migration, survival, resilience and sacrifices made to allow her children to follow their dreams. In the early '70s, Clariza visited Arches National Park as a working immigrant and made a wish that one day her children could experience this place and its beauty. 37 years later, Nadia and Clariza return to Arches, this time with a new dream to share with their communities and the outdoor world.
Sweetheart Dancers: The story of Sean and Adrian, a Two-Spirit couple determined to rewrite the rules of Native American culture through their participation in the "Sweetheart Dance." This celebratory contest is held at powwows across the country, primarily for men and women couples, until now.
Other films in this category include Julie, Camel Finds Water, Surf Cuba, Sonora Rising and R.A.W. Tuba, about a world-class composer who grew up intermittently homeless.
ADVENTURE SPORTS & STORIES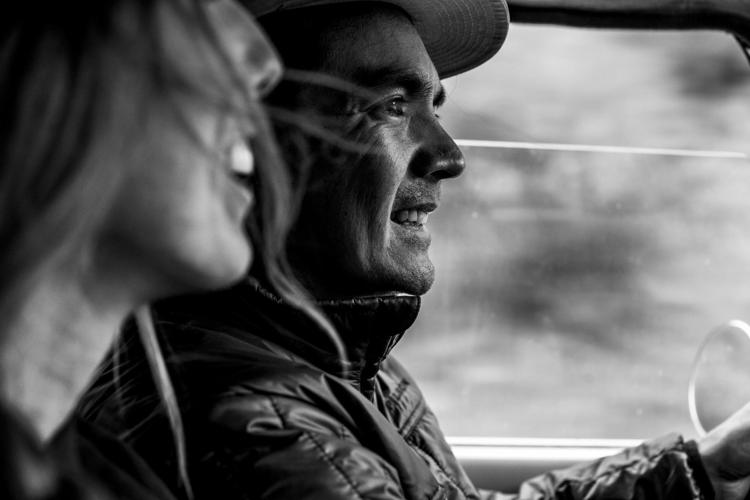 7-10 p.m., Flagstaff Bike Revolution
Space Jesus: A dream highline in Sedona between two iconic rock towers is rigged for the first time by a team of athletes from Flagstaff.
Kai Jones: 11-year-old Kai Jones isn't old enough to go to the movies alone or order a sandwich at the pub, but in the mountains, age doesn't matter. He is following in his family's ski tracks and right into backflips and tricks off of cliffs.
Brotherhood of Skiing: The first Black Ski Summit took place in 1973. A year later the National Brotherhood of Skiers (NBS) was founded and would grow to have chapters in many black communities. 
Other films in this session include The River's Call, Good Morning, BMX Nigeria, Between Wind and Water, Out on a Limb, Nolan's 14, Ridge of Dreams, Mid-Life Crisis, Banking on Bailey, Kai Jones, Good Morning and The Legend of Rafael.
FAMILY PROGRAM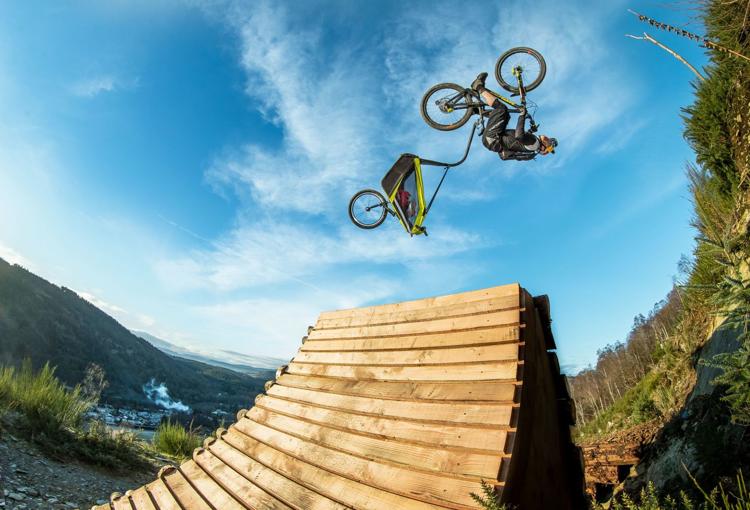 You have free articles remaining.
10 a.m.-12 p.m., Orpheum Theater
Danny Daycare: In this film, Danny Macaskill takes on babysitting the only way he knows how: by taking his charges for a wee bike ride around Scotland.
Blue: Blue is a fantastical journey into a young girl's imagination—a 4-year-old growing up in Valdez, Alaska. Fresh off training wheels, she begins to push her boundaries and explore what's possible on her bike, her eyes naturally drifting to the mountains.
Animation Station: Flagstaff Hullabaloo hosted a stop-motion animation workshop where kids of all ages could create their own short film. This is the result.
Other films in this session include Kai Jones, Patchwork Clam, Goldie and The Mystery of the Disappearing Megalodon
CONSERVING "THE WILD"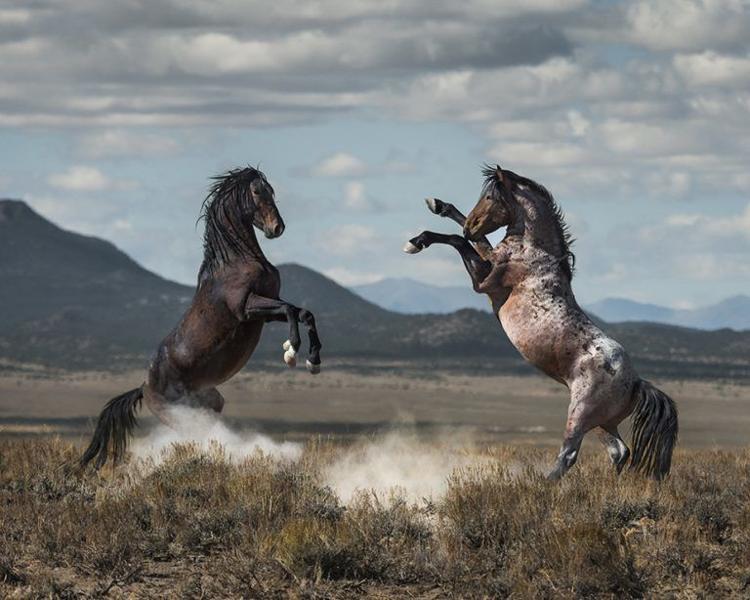 12-2 p.m., Firecreek Coffee Company
Horse Rich and Dirt Poor: Wild horses are caught between an incredibly polarized and emotionally charged debate aiming to write their future in the American West. The result of this debate is a legal stalemate causing wild horse numbers to continue rising well beyond unsustainable levels, causing irreversible damage to public lands. Horse Rich and Dirt Poor follows ecologist Charles Post as he explores America's pressing wild horse issue and the affects it has on the surrounding ecosystem.
The Last Herd: Henry Mountains bison are caught within a complex web of public land, ranching and government agencies. The Last Herd documents the balance between free-roaming bison and private interests.
The Wild: The Wild is a race against time, where the hard-fought-for/hard-won protections for Bristol Bay now seem as fleeting as morning mist. Focused through the lens of Mark Titus' inherent love for wild salmon, the conflict in Alaska becomes a harbinger to a larger, global question: How do we reconcile human separation from the natural world that sustains us—and if we can change course, how do we save what remains?
RAD WOMEN ROCK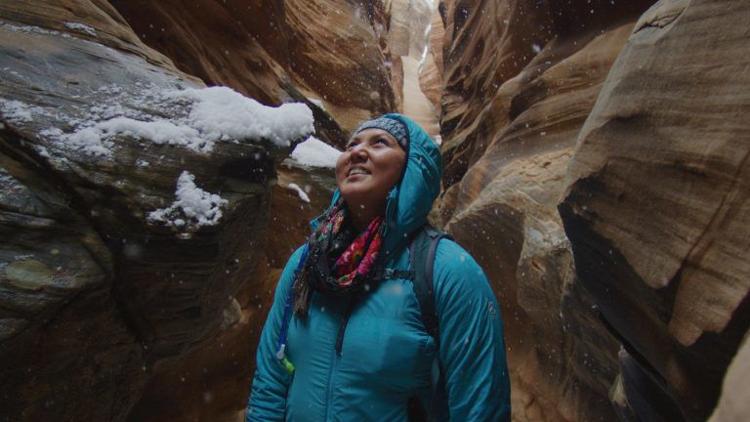 3-5:30 p.m., Orpheum Theater
Life through an intersectional lens: An inclusive film session that is dedicated to inspiring and empowering all within our community.
The Litas: This is a film about Gevin Fax, the oldest member of the women motorcycle collective The Litas. Growing up in Los Angeles as an African American lesbian in the 1960s, Gevin found that the world wasn't always forgiving. She started riding dirt bikes at the age of 12, which distanced her even further from the other kids. It was her love for riding that gifted her peace of mind; it was her meditation, her medicine, her way to escape all of the other noise. Now, because of The Litas, she shares her love for the road with thousands of women all over the world.
Skin: This film explores a correlation between skin and identity through intimate conversations with young people who experienced skin bias.
TEVA Faces of the Canyon | Angel Tadytin: As an ambassador for Women Who Hike, Angel shares her love of red sandstone and Navajo culture through guided hikes in and around the Grand Canyon.
Other films in this category include Blue, Originate, Mi Mamá, Naretoi (Women Empowering Women), Graffitis, Julie and Indigenous Women Hike.
THE RIVER AND THE WALL
8:30-10:30 p.m., Orpheum Theater
The Imaginary Line: A slackline connects the U.S. and Mexico at the border.
Dear Johnny Reb: This film is an expression of a thought and a desire by Mississippi filmmaker Philip Scarborough along with 42 fellow Mississippians, who have crafted a letter to the Confederate "sentinels" looming over courthouse lawns and public parks across their state. In a heartfelt appeal to these manifestations of his Confederate ancestors' racism, Scarborough explains why it's time for them to stand down and go home.
Other films in this category include The River and the Wall.
RESILIENCE: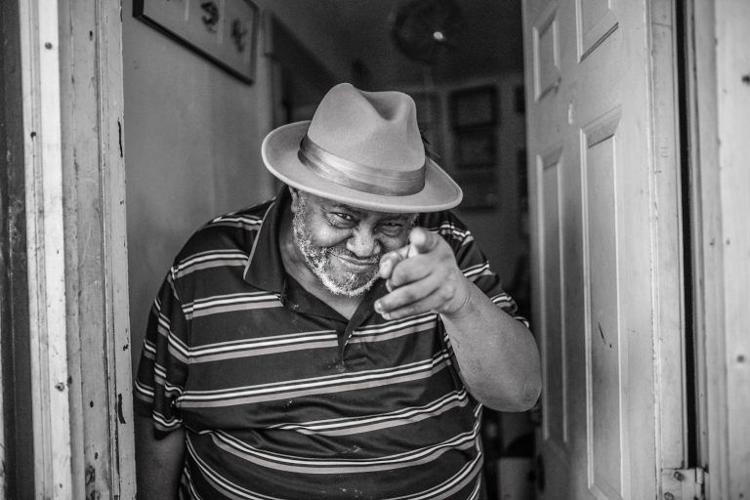 1:30-2:30 p.m., Firecreek Coffee Company
Ashes to Ashes: Winfred Rembert, a Star Wars fanatic and leather artist who is the only living survivor of a lynching, develops a friendship with Doctor Shirley Jackson Whitaker who is on a mission to memorialize the forgotten 4,000 African Americans lynched during the Jim Crow era. Together, their journeys of healing intertwine.
Other films in this session include Spirit, Graffitis and Sweetheart Dancers.
EXTRAORDINARY ADVENTURES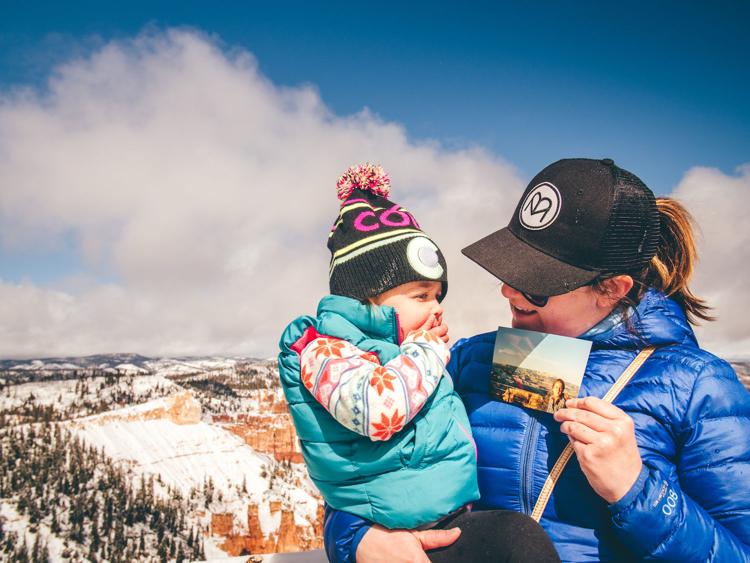 3-5:30 p.m., Orpheum Theater
The Man of the Trees: Daniel grew up without the use of his legs. Still, every day, he sows and cultivates many vegetables and plants, including planting a million trees in the last 50 years.
Wild Toddler Chronicles: Legacy: Armed with an endless supply of fruit snacks, plenty of extra underwear and a pile of old photographs, two parents set out to retrace the route of an old adventure, this time with a 2-year-old in tow, hoping to inspire the next generation to care about wild places. Directed by Brian Lewis.
Other films in this category include The Imaginary Line, The River's Call, Ironstone, The Legend of Rafael, +8000, Camel Finds Water, Between Wind and Water and Broken.
"ED SHRED" LOCAL'S NIGHT—INDIGENOUS VOICES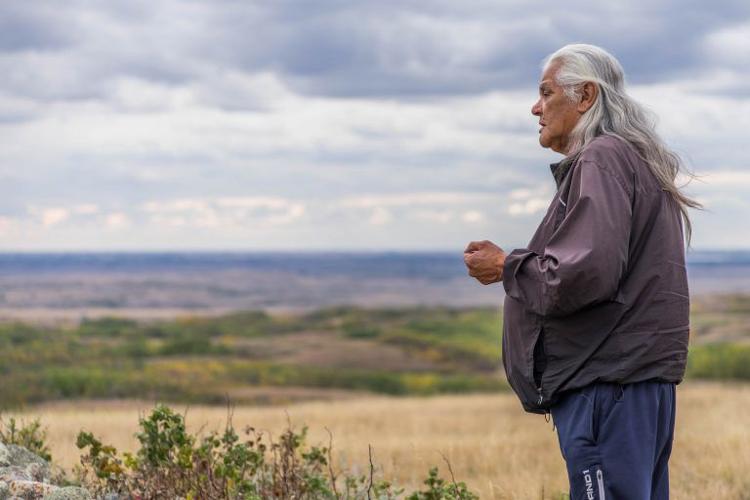 7-10 p.m. Orpheum Theater
Ní'tsii Ní? ts?? Yaahaalne' – Hair Tells the Weather: In 2017, the National Weather Service learned the importance of the Navajo Tsiiyéél in relationship to weather. In response to the need for increased mutual understanding, Navajo filmmaker Cherylee Francis and actors partner with the National Weather Service to explain this important connection.
Viva La Verde: Viva La Verde! unveils the value of and the threats to the upper Verde River, a little-known and under-appreciated river supporting some of the best remaining riparian habitat in the Southwest.
She Breathes: Wind Cave Search and Rescue: The story of Flagstaff filmmaker, mother of three and teacher Rachel Cox and her 36 hours spent trapped in North Dakota's Wind Cave. Complete silence and darkness can be a foreign and terrifying sensation. Now imagine being 18 years old and lost inside a never-ending cave. This is a success story of the longest rescue in Wind Cave history and the life-changing impacts on its participants. Directed by Rachel Cox and her daughter Camille Banybeads Tso.
Other films in this session include Does Flagstaff Even Recycle, TEVA Faces of the Grand Canyon Angel Tadytin, To Wake Up in the Nakota Language, TEVA Faces of the Canyon Cricket, Fast Horse, Frosty, Native Drunk, The Mystery of Now, Dear Mother Nature, Native Canyon, Sacred Strides and "Shine" by Sihasin.
The Flagstaff Mountain Film Festival begins with screenings on Wednesday, Feb. 13, at The Orpheum Theater, 15 W. Aspen Ave. The festival takes place at various locations around town and includes art exhibits, music, panel discussions and more in addition to the film screenings. To see a full schedule of all events or purchase tickets, visit www.flagstaffmountainfilms.org/