Not much has changed for Flagstaff Brewing Company since it opened July 18, 1994, as one of just nine breweries in Arizona. A scattering of brick and an old wooden canoe still arch above the bar 25 years later. There's the same floor, same walls, same picture of someone's kid behind the bar—but that may very well be part and parcel to its longevity.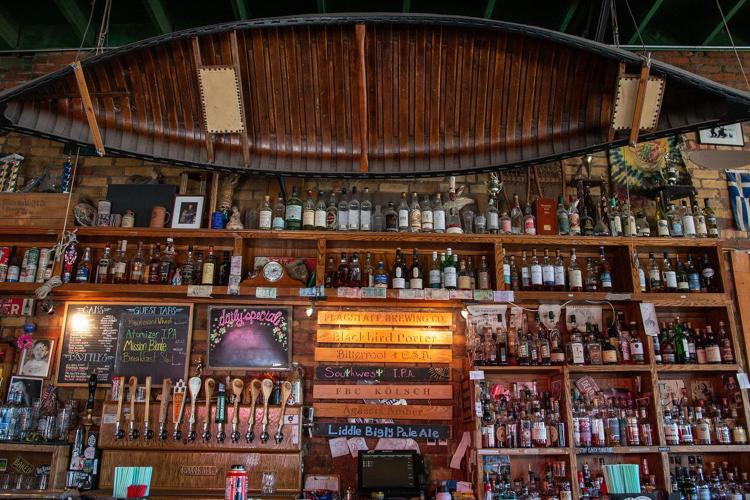 In a time when everything is its own carbon copy—the rusted metal, exposed brick, pseudo vintage bar starter kit doesn't apply here—Flag Brew's brick walls and well-trodden floor are more a metaphor for Flagstaff as it used to be than any sort of hip statement. The place is a little disheveled, or maybe more like well-loved, burnished by Tevas and Colorado River residue and a patina from many elbows placed on its counters and tables. In other words, just the way we like it. No pretense here.
"We kind of just fit into this community," says Jeff Thorsett, who opened the bar with former business partner Al Henes shortly after they graduated from college.
Thorsett, wearing a Hawaiian shirt and flip-flops, sunglasses perched on his head,  surveys the bar like it's an old friend, one with whom he's weathered an argument or two. He and Henes met in Colorado. They hated their jobs at the time, Thorsett says, and they wanted to open a brewery in a state whose beer scene was still relatively untapped. It was in no way a given that the bar might last as long as it has.
"It's pretty much the same shithole," Thorsett says, laughing. "I mean, I think that we thought we could be successful, but I didn't realize it'd be as big as what it's become. It's becoming more of a destination for people who come to northern Arizona. I've been told from people that were here 20 years ago, 'Yeah, every time I'm in Flagstaff I have to go to the brewery.'"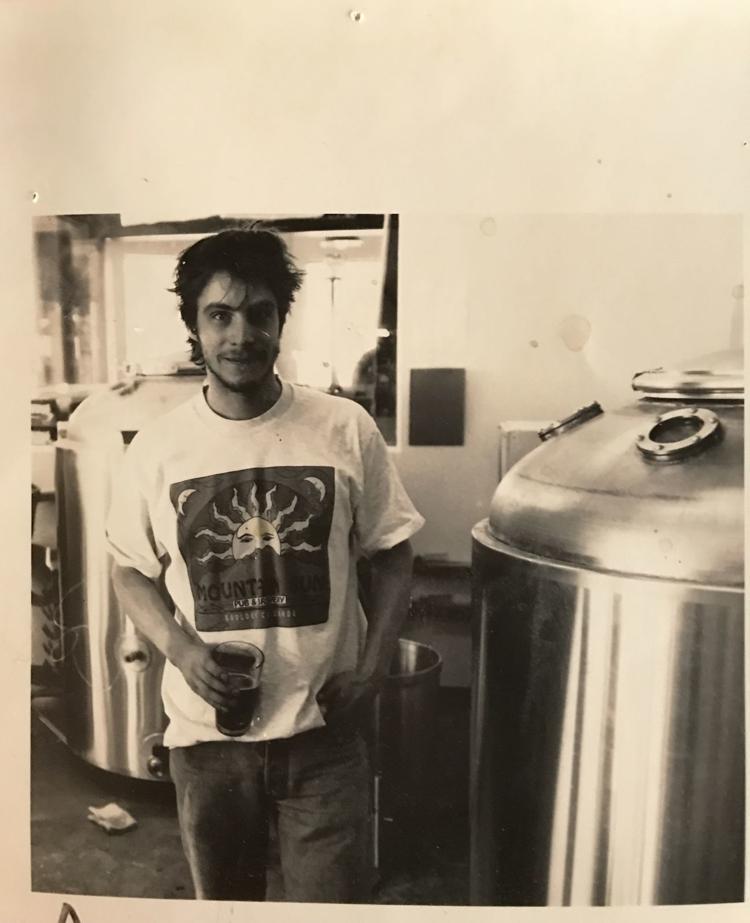 The year Flag Brew opened, Thorsett was 25. The year he and Henes began planning for the bar to open, he was 23 and had just left his hometown of Salem, Oregon, where he'd returned for a job in wildlife biology after graduating from Colorado College. Henes and Thorsett moved to Flagstaff together that year, taking root in a single wide trailer east of Flagstaff, down Brandeis Way in "some field." The budget that facilitated the brewery opening was shoestring at best.
"I called my mom and dad and said I'd quit as a wildlife biologist. I remember exactly what my dad said to me. I called my mom saying, 'I'm quitting the Forest Service,' and my father actually said, 'What are you gonna do, open a brewery?' I can't remember if my mom cried," Thorsett says. 
When Flag Brew opened, the buildings across from its patio didn't exist, Heritage Square was a dirt parking lot. Tourism had been dipping for close to two years, downtown Flagstaff was threadbare. It would have been a stretch to imagine the streets as they are nowadays, bustling with people, almost every storefront full. The space that has housed the bar for its 25 years was once a different restaurant, a place like one out of the Old West, called El Patio Cafe.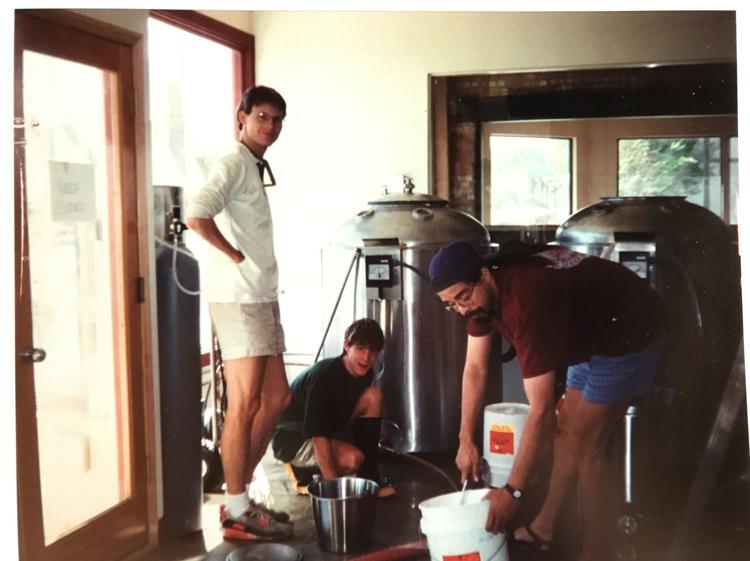 "We looked at a lot of real estate then," Thorsett says. "Everybody was kind of saying, if you go north of the tracks you're going to fail. A lot of that had to do with the mall opening up." 
While everyone was flocking to the mall with its waxed floors and department stores, Thorsett and Henes were renovating. It took quite a bit of refurbishing to get Flag Brew looking the way they envisioned it. That included eventually building the patio that has since been host to hundreds of bands and dance parties. It, too, was once a dirt lot.
The day the brewery opened they didn't even put up a sign, Thorsett says, "But by the time happy hour came, the place was packed."
He and Henes also learned to brew their own beer as business began. They had help from friends and brewers in Colorado who showed them the ropes in the window-paned room that still houses the Flag Brew tanks and brewing operations. Walking by early in the morning, a passerby is likely to hear NPR blasting as Stu Howe works to manufacture several hundred gallons of the brewery's nine beers.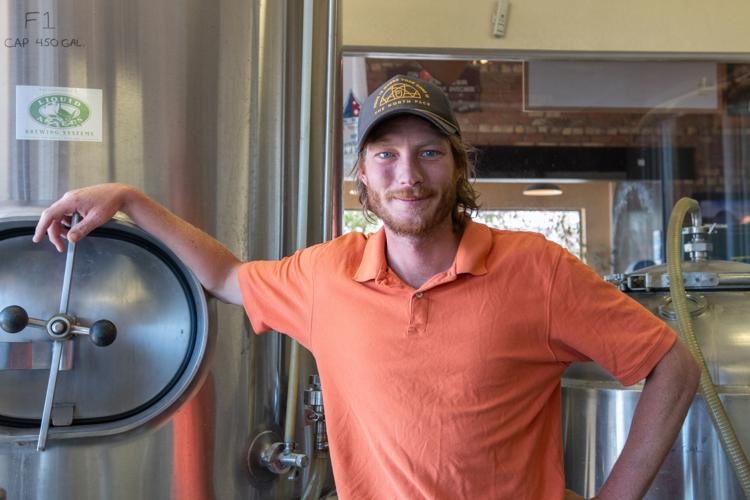 "Jeff taught me everything I know. I wouldn't be here without his guidance and tutelage," Howe says.
Thorsett's schedule is full to say the least, but he tries to help with the brewing when he can. He prefers his identity as a brewer over that of a business owner. The latter still doesn't quite sit right.
"It's where I feel more comfortable," he says.
Flagstaff Brewing Company started with four beers: the Agassiz Amber, Blackbird Porter, Bubbaganouj IPA and the Sasquatch Stout, which are still on tap. The business started with about six employees, including Henes and Thorsett; now it has more than 40.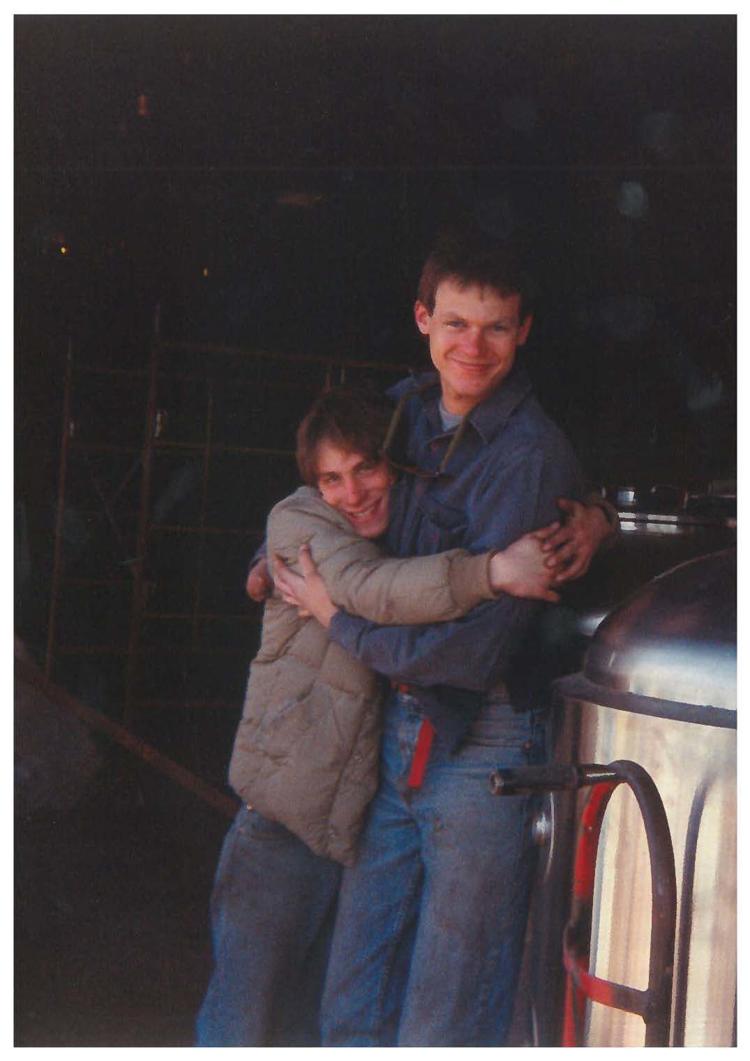 Music is a big part of the brewing company with several people dedicated to booking acts over the years so that the patio can help buoy local music. Flag Brew's outdoor parties used to span the entire courtyard space that it shares with a handful of other businesses. Cordoning off both entrances, the gatherings were known to fill the entire plaza, overflowing past the patio gates and into the streets. Flag Brew hopes to do the same for its 25th anniversary party where it will be introducing a special new beer, a hazy IPA called The Brewers Collab.
The future of Flagstaff Brewing Company is likely to carry on much like it has the last quarter century: relaxed, casual and unassuming—lively, with an increase in canning and selling its brews in Arizona.
"We don't need to take over the world, but it's nice to have presence in northern Arizona. The thing about craft beer is that getting it locally and fresh is the draw of us small guys," Thorsett says. "I've always thought if we're selling 100 percent of the beer we can possibly make here in Flagstaff we're doing something right."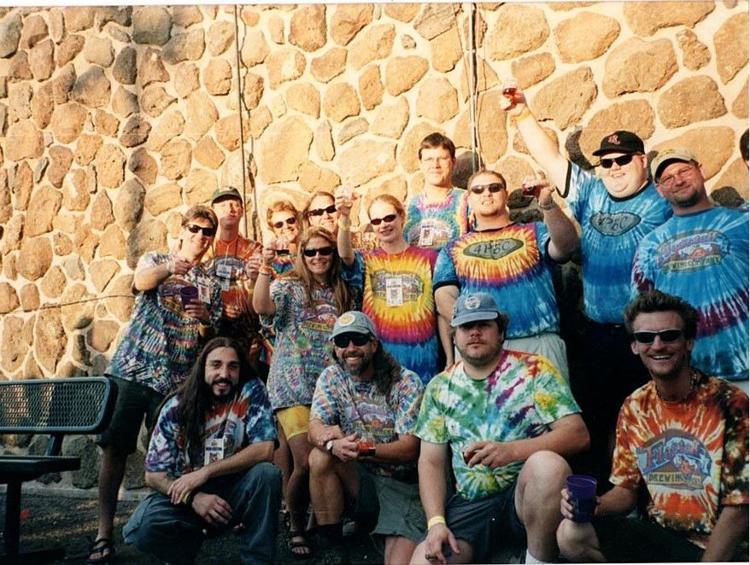 Flagstaff Brewing Company, 16 E. Route 66, will host a 25th "Anni-Beersary" Party beginning Thursday, July 18, at 10 p.m. with Radio Blazaar and carrying through the weekend. The block party will feature local bands Pass the Butter and the Brothers Gow on Friday, beginning at 10 p.m. followed by The Deores and Friends on Saturday from 2-5 p.m. and the Boom Box Bros. on Saturday 10 p.m. Rock Nine will play a Sunday matinee show from 2- 5 p.m. Visit Flagstaff Brewing Company on Facebook for more information.
Be the first to know
Get local news delivered to your inbox!