For months, the MIX Flagstaff sat quiet and empty in the corner of the Old Town Shops on Heritage Square in downtown.
Then, seemingly out of nowhere, the downtown staple reopened Thursday with a brand new look, feel and mission — to embrace and foster other small local businesses.
"Now more than ever, we need to work together to keep local business front and center," John VanLandingham of Old Town Shops said.
The revamped — or, as VanLandingham likes to describe it, "remixed" — café is light, modern and airy. Live plants dot nearly every surface and hang from the ceiling. There's an emphasis on natural materials from the wood shelving and counter area to the wicker lighting and rattan furniture pieces. The interior is practically unrecognizable from its previous iteration.
Like so many other businesses, MIX was forced to close during the COVID-19 pandemic. They didn't know when they would open and, after months of closure, VanLandingham said it felt as though it would never happen. They began to rent out their kitchen to EVOLVE Eats to use to create the meals for their meal prep service.
Soon, VanLandingham and EVOLVE owner Abby Chan began dancing around the concept of this community-centric collaborative space for months.
"It was a long organic conversational process," VanLandingham said, adding that it was the pandemic that truly forced him and his to be innovative.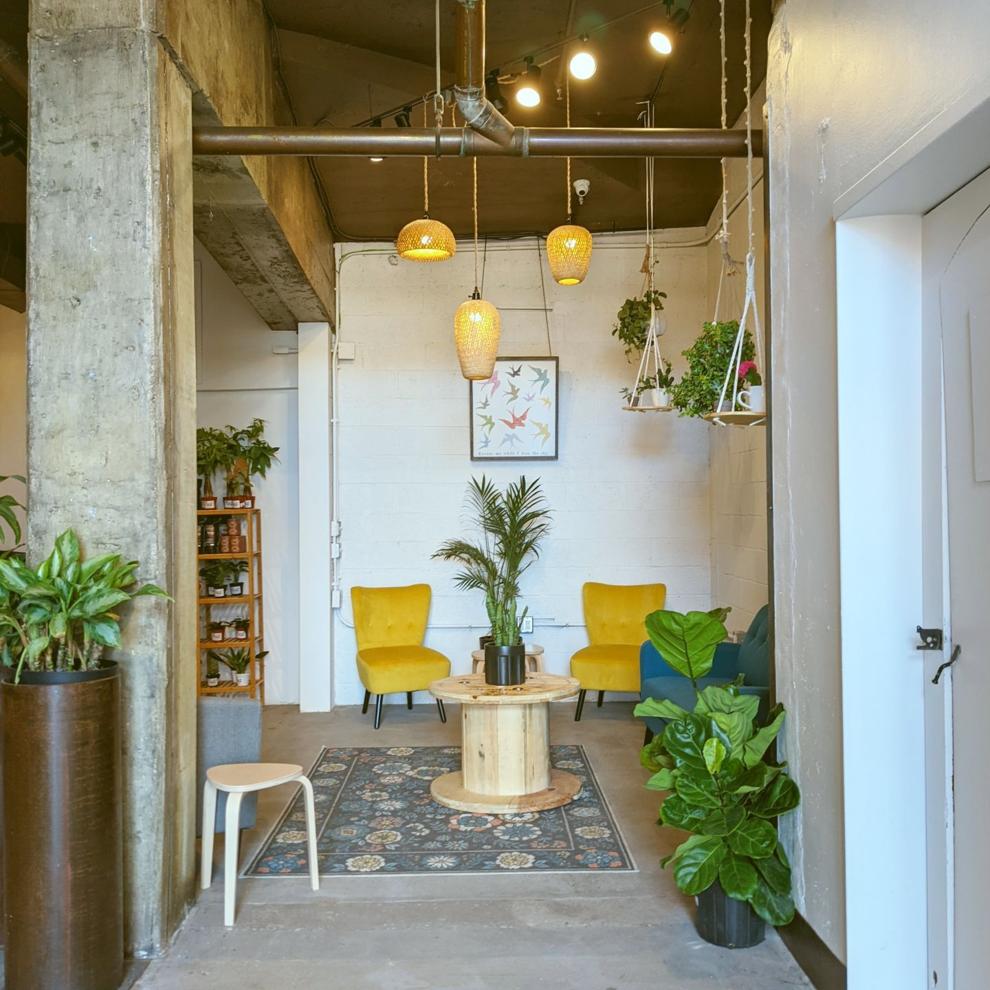 Then, they put it into action in April. VanLandingham described the time from deciding to move forward to opening as a "six-week whirlwind." It quickly expanded from EVOLVE and MIX to a long list of other businesses.
"Watching EVOLVE was inspiring," he said. "It was a reminder that there's a lot of amazing people that do something well. If they do it well, why do we need to? Let's find people who do their thing well and partner with them to make it happen."
The new MIX collaborative spotlights a slew of Flagstaff businesses. There's a coffee shop featuring Matador Coffee Roasting Co., Honeycomb Pastries and grab-and-go food options prepared by EVOLVE Eats. Each prepackaged meal crafted by Chan, who's a registered dietitian, also features the nutritional breakdown and a list of any allergens.
They also feature locally cold-brewed tea from Tangletown Tea and will soon have Rock Stacker Kombucha on tap.
For these small businesses, a spot in one of downtown's most desirable areas frequented by both tourists and locals alike could be a huge boost up as they find their footing. It gives them a chance to get around some of the barriers that would have stopped them before, like paying rent or getting the right licensing to operate a commercial kitchen.
These things that were already challenging for a fledgling business were made even more harder by the COVID-19 pandemic, both VanLandingham and Old Town Shops marketing director Cody Half-Moon said.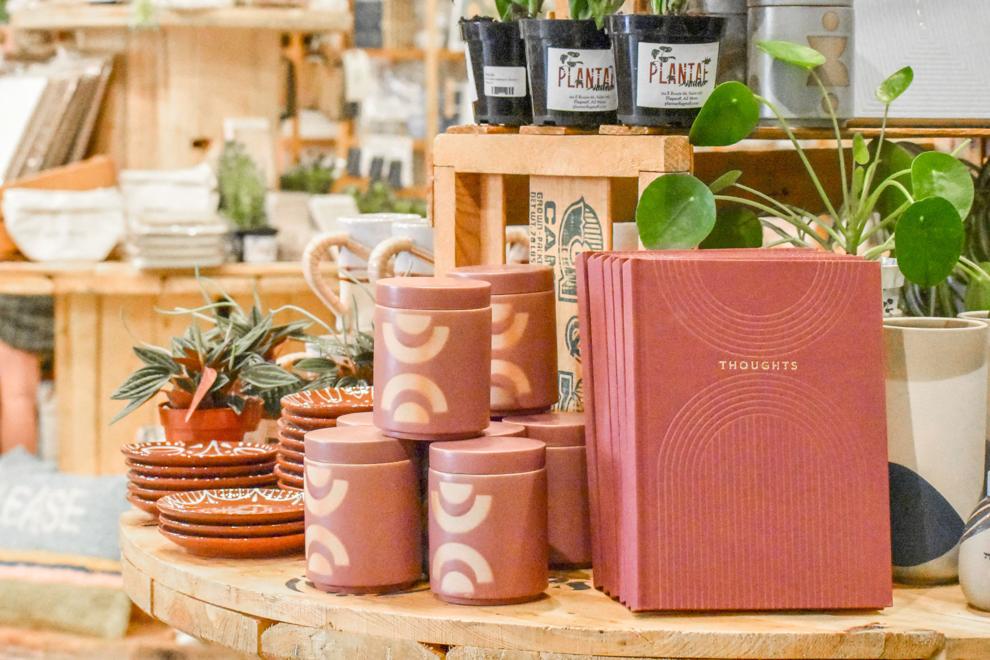 "It's giving them a spot where they never would have had that opportunity before," Cody Half-Moon, marketing director for Old Town Shops, said. "Now, more than ever, we need to help small businesses live and thrive."
A large portion of the shop is also dedicated to a retail area known as the Collaborator Space, where shoppers can find a selection of greenery from Plantae, local artist Daniel Taylor and clothes from across the state.
"I already have a physical location, but being located right near the downtown
Heritage Square means a lot for my small business," Thomas said. "I love the idea of helping small businesses like mine be more accessible to shoppers
downtown and am excited to be a part of it."
There's also a heavy focus on sustainability. All the food containers, silverware, cups, straws and coffee grounds are compostable. Compostable items go to the small farm Refugia Gardens in the Timberline neighborhood. The compost made from MIX's refuse is eventually used to help grow new produce and plants. 
MIX's reopening is still in the early stages. They'll soon bring on more collaborators and continue to improve the space.