There's no question about it. Flagstaff and northern Arizona are becoming a haven for craft-beer connoisseurs. Dark Sky Brewing Company, Mother Road, Flagstaff Brewing Company, Historic, Beaver Street Brewery, Lumberyard. And these are all just the breweries within walking distance of each other. Drive down south a bit and you'll find Verde Brewing Company, That Brewery and more. It's a wonder an event like the annual BrewHaHa didn't start sooner.
With more than 50 local, regional and Western breweries represented, and over 100 craft beers to sample, Flagstaff's BrewHaHa beer tasting event, now in its ninth year, celebrates the best in brew.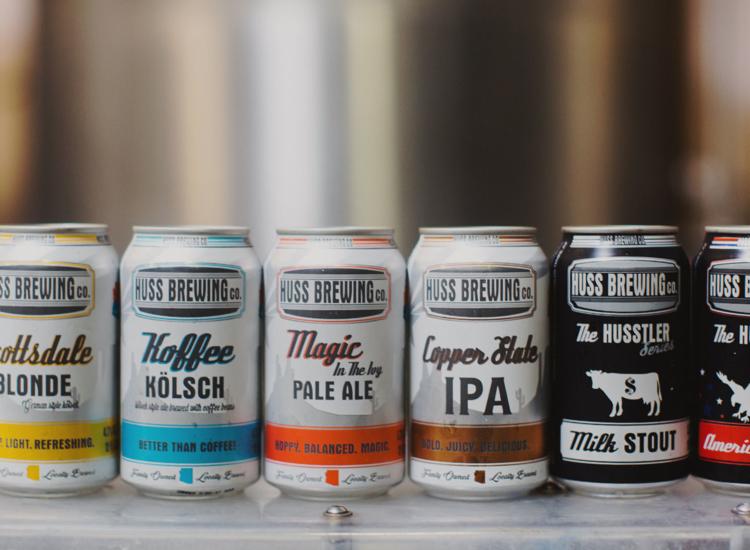 In 2010, Matt Ziegler of the Flagstaff-based Greenhouse Productions said his production and concert promotion company suffered a bit of a lull. Money was tight and touring acts weren't always a reliable source of income.
"From a personal standpoint, I've always wanted to do something like this," he says. "I've been doing Greenhouse Productions since 2000, and because Greenhouse mostly comes down to booking traveling acts when they are routing through town, it's tough sometimes. And from a business model, it's a challenge to not have control of the supply of what I'm selling."
As the proverb goes, necessity is the mother of invention. So Ziegler began to put together a few ideas for more annual events, both as a way to keep the money flowing and to focus on local arts and culture.
"I started to think about doing more annual events not based on headlining acts that may or may not pull through. I wanted to do a cool event that we could do on a regular basis and sort of hang our hat on that would give the business more stability," Ziegler says. "Hullabaloo was one of those events, and that came to the forefront and has been a blast since we started in 2010. We've also got this beer tasting event, which we've been doing since 2011."
And since then, BrewHaHa has been offering Flagstaff the opportunity to try out the best in local and regional beer, with breweries such as Colorado's Left Hand Brewing Company, Montana's Big Sky Brewing Company and California's Speakeasy, as well as homegrown Arizona breweries such as Huss, Dragoon and Mudshark. Not only do attendees get to try these libations, but because of the event's size and scale, it allows for more personal interaction with the brewers and craftspeople behind the scenes.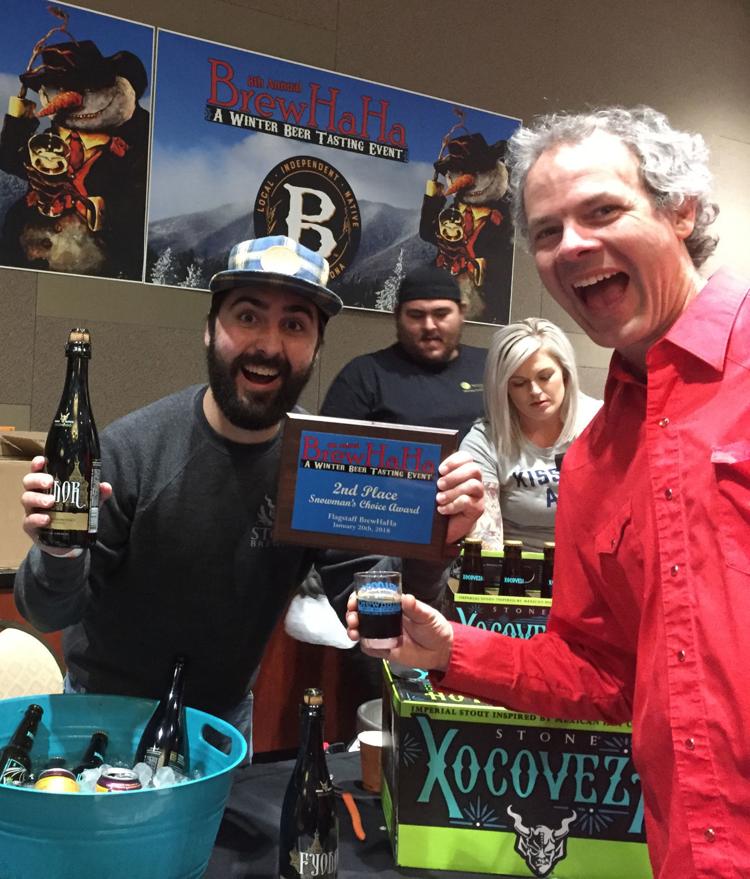 Where summer beer tasting events seemed all but plenty, Ziegler thought winter, a time when it seems most people fall into a sort of hibernation, was a perfect time to get people out for an annual event.
"At the time it just seems that there weren't any beer tasting events during the winter. This just seemed like a great opportunity to showcase our local breweries as well as have this fun event during January when not a whole lot is going on," Ziegler says. "The scale of it is more manageable. It feels like it's good to the brewers. Some of the larger events have so many people and it's hard to really interact with people, and I think with this event, brewers are able to come and really tell people about the beers they're making and learn about the beer from each other. It's sort of an event for real beer lovers. People are coming to enjoy the best of what these craft breweries have to put out there."
With two friendly award competitions—the People's Choice Awards, which are voted by attendees of the event, and the Snowman's Choice Awards, judged by the Mountain Top Mashers, Flagstaff's local home brewers club— when Ziegler talks about the best brewers have to put out there, he means it.
When judging for the Snowman's Choice Awards, the Mountain Top Mashers use what's known as the Beer Judge Certification Program. The BJCP is a highly detailed reference guide for beer styles, categories and terminology, as well as how to judge everything from German wheat beers to American Pale Ales, "so it's not just random beer drinkers choosing their favorites," says Adam Harrington of the Mashers.
"We're really breaking down each beer," he says. "In this way, it becomes less about debauchery and more of an analytical approach. We truly get to appreciate each beer, and you start to learn to enjoy each style even if it's one you don't particularly like."
Last year, Historic's Brettabulous Brett Farmhouse, Stone's Russian Imperial Stout and Huss' Blonde each took home a Snowman's Choice Award, and Beauregarde, Dark Sky and OHSO nabbed People's Choice Awards for their brews.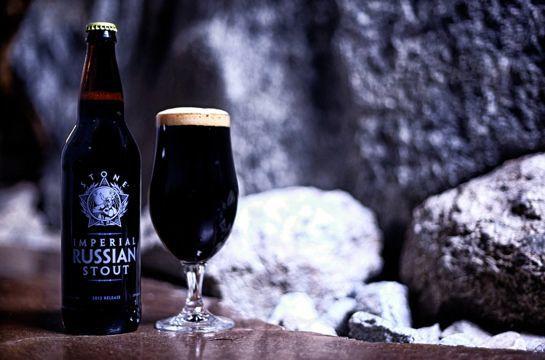 New to Flagstaff and to the BrewHaHa beer tasting event is Kingman's Rickety Cricket. The brewing company opened up a Flagstaff location late last year in what used to be the State Bar on West Route 66. Although the replacement came suddenly to many, Rickety Cricket has received a warm welcome from other local tap rooms and brewers, according to owner and brew master Terry Thomson.
"We've been overwhelmed with locals supporting us and loving our beer. We've gotten a lot of support from the breweries in town, too, and we love that everyone is so welcoming," he says.
Though Rickety Cricket doesn't brew any beer at its Flagstaff location, down in Kingman it does. And as a way to reach out to the local community and see itself into the craft beer scene, Thomson said acting as a sponsor for the annual BrewHaHa was a no brainer.
"Matt reached out to us, and we thought, 'Why not.' We're kind of the new kid on the block, so it's good for us to get our name out there," Thomson says. "We participate in quite a few beer events annually, but this is a fun one because it's winter time, and I think the expectation is different from summer time [beer tasting events]."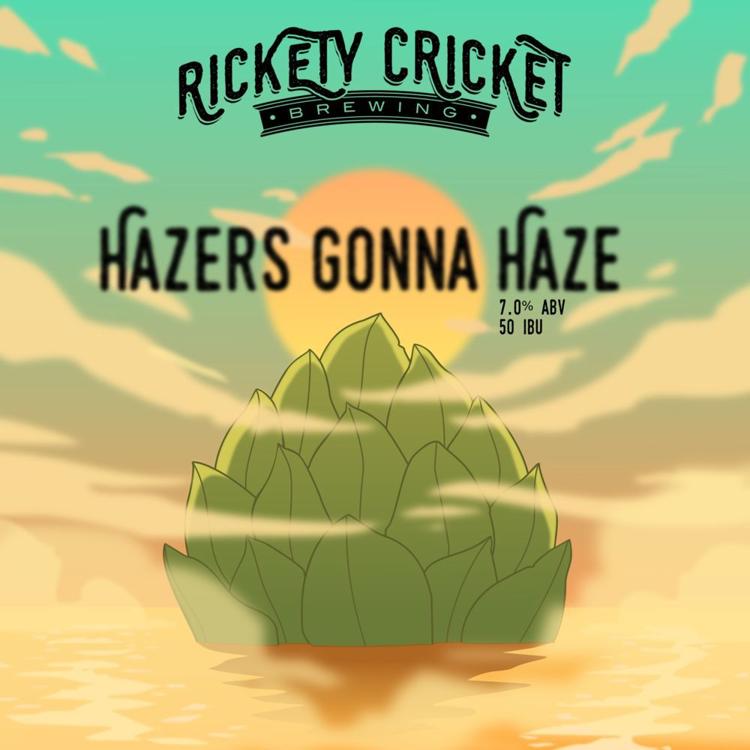 This year, Rickety Cricket will bring its Hazers Gonna Haze IPA, a New England-style IPA with pineapple, citrus and mango, as well as its Peanut Butter Milk Stout. Also new this year is BrewHaHa's partnership with the Flagstaff Alpine Ski Team, which will receive a percentage of the event's proceeds and will be raffling off a car. Just don't drink and drive.
Back in the 1980s, there were less than 50 breweries in the U.S., but today that number has skyrocketed to more than 2,500 American-based breweries. According to the Brewers Association, Arizona ranks 19th in the country for craft breweries, with about 96 breweries in production that produce an average of 147,000 barrels of beer per year. More and more, Arizonans are preferring quality over quantity.
Almost a decade since its beginning, Ziegler is starting to see the changes in the annual BrewHaHa and he's more than happy to share the love.
"I think that there's more interest in craft brew and microbrews now more than ever. I think that there is a whole new generation of beer drinkers that weren't around when I started it," he says. "Millennials, hipsters, whatever you want to call them, those people who were in high school then are doing this now, and it's been cool to start this thing and see it grow. I'm proud to have begun something like this that has lasting popularity."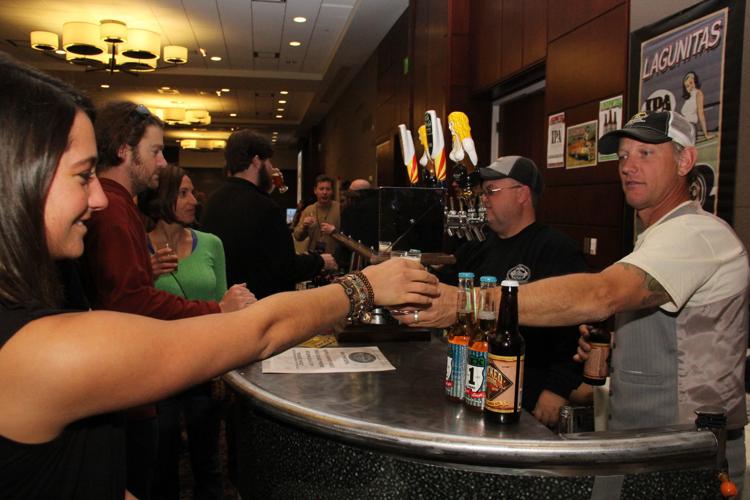 The ninth annual BrewHaHa Festival will take place on Saturday, Jan. 19, at the High Country Conference Center at Northern Arizona University, 201 W. Butler Ave., and runs from 2-6 p.m. The event will feature live music from FoxyKoshka. Tickets are $45 in advance, $50 day of, and are available at Rickety Cricket Brewing Company, 10 E. Route 66, by calling 877-435-9849 and online at www.greenhouseproductions.net.