It's been 50 years since the three-day riots against police violence at Stonewall Inn in New York City. It took all those years for the New York City Police Department to issue a formal apology with the world around celebrating another pride month. The festival, centered on the rights and resistance of gay and transgender people, was in many ways born out of Stonewall, and for many a particular focus lies this year on the transgender women who stood at the frontlines of the uprising.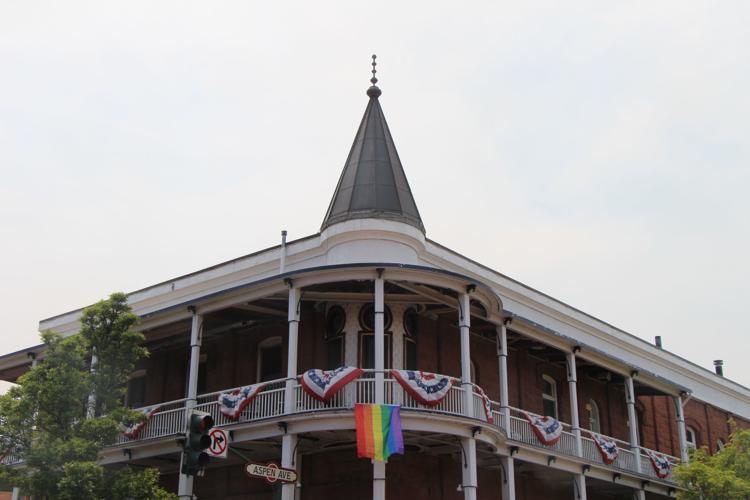 Flagstaff is marking the occasion with its annual Pride in the Pines celebration, which is just shy of its 25th anniversary this year. For Pride's executive director, Kat Jim, several issues are top of mind.
"A lot of people don't realize that what we have now is from those who fought and shouted and stood up at [Stonewall]. I'm talking about Marsha P. Johnson, Sylvia Rivera, those women stood up, they were transgender activists and sex workers and people of color, and they stood up," Jim says.
Pride in the Pines has seen different venues over the years, including Wheeler Park, where it moved in 2004 and stayed for about 10 years, as well as Fort Tuthill County Park, which saw Flagstaff's first Pride—a gathering of about 200 people—in 1996. For the last five years, Thorpe Park's baseball fields have played host to the event, which brought in more than 5,000 people last year. That number is anticipated to grow to 6,000 or more this year. Before the use of shady and verdant parks in the center of town, however, the festival was held on the outskirts.
"They had a small stage under a ramada [at Fort Tuthill]. The dressing room was a U-Haul, where the drag queens and entertainment changed. It basically started as [a] small picnic," Jim says.
Jim moved to Flagstaff in 1998 and began volunteering for Pride in 2003, later becoming volunteer coordinator and eventually president of the organization.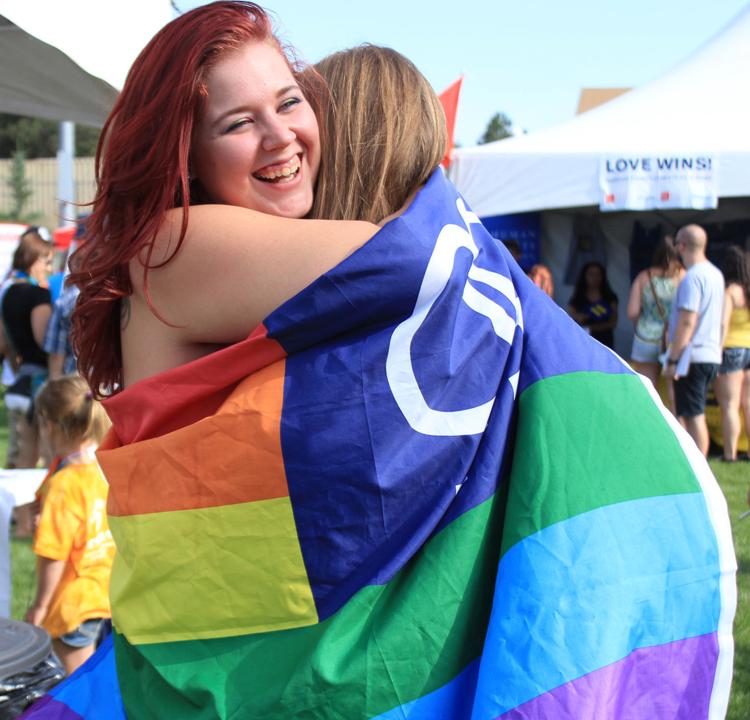 As the festival's vistorship has grown, so too has the range of services Pride is able to offer. This includes booths of several nonprofits and health care providers that work to support the LGBTQ+ community, and a line of mothers offering free hugs at the entrance of the event.
Jim, who is Navajo and was raised in Jacob Lake near the Grand Canyon, identifies as genderqueer, not subscribing to any particular gender but rather as masculine and feminine or neither. Jim also identifies as two-spirited, a term which comes from many First Nations and refers to someone who identifies as having both a masculine and a feminine spirit, and is in the process of transitioning. It's been a slow process, they say, but an important one.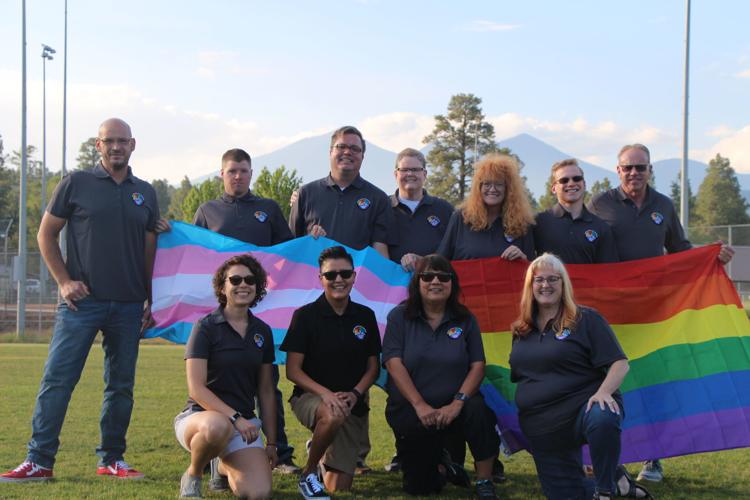 "Since I was young, at the age of 5 I wanted to be a boy, and now being 48 and having great support from my fiancé and people around me, it's just a start, but I want to get my top surgery and that makes me very happy and very whole," Jim says.
Growing up, much of Jim's family were members of the Church of Latter Day Saints, and while most of their relatives are supportive now, becoming themselves was a challenge.
"It was very difficult," Jim says. "For my grandmother especially, but she loved me. There's a few people in my family that still aren't comfortable with it, but I have cousins and my mother and partner who are supportive. I'm very lucky compared to most that have grown up in the LDS."
You have free articles remaining.
Register for more free articles
Stay logged in to skip the surveys
Jim was excommunicated from the church in 2008, and they say the idea of having a community continues to be important. At the center of Pride in the Pines is also the effort to open a community center for queer and trans people, young and old. The organization is currently gathering funds for the center, which Jim hopes will be able to offer services from housing assistance and education to an overall safe space. Last year's Pride brought in $10,000 for the center.
Issues surrounding the rights of transgender people have been at the center of Pride both nationwide and in Flagstaff, as have discussions of sponsorship. One of this year's sponsors and main hosts, sushi restaurant Lotus Lounge, was at the center of a recent discrimination claim made on behalf of a trans woman who formerly worked at the restaurant.
Since the incident, which occurred about a year ago, the management against whom the complaint was lodged with the Equal Employment Opportunity Commission has been let go and the investigation by the EEOC closed due to that turnover. The management in place at the time was dismissed for claims separate from the discrimination filing.
An official apology was never issued. General manager Genie Kuester says Lotus Lounge's participation in Pride events was a way they hope to foster connections with the community as a whole.
In many ways the scrutiny of sponsors in Flagstaff mimics that on a larger scale, namely the public criticizing the involvement of corporate giants such as McDonald's, Nike and H&M involved in larger Pride events. So-called "rainbow capitalism," which many criticize for profiting from marginalized communities rather than funneling money directly to those communities, has been discussed for well over a decade now but has been hitting more mainstream media only in recent years.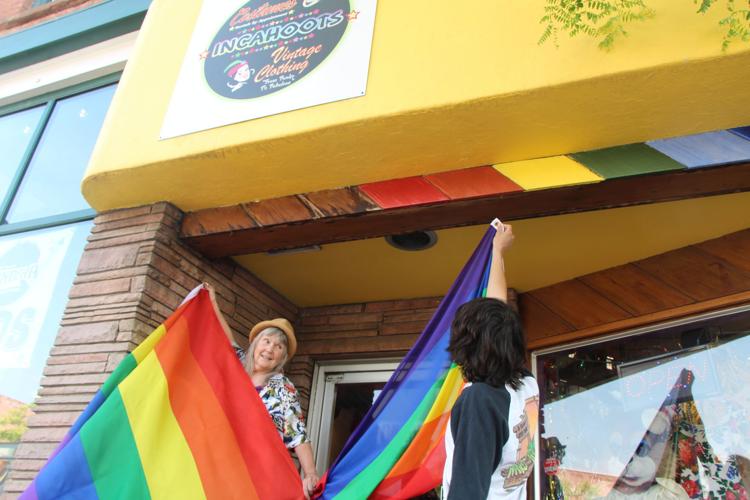 In Flagstaff, issues of corporate sponsorship are not as much at the forefront. Instead, many local businesses have stepped in to help front costs. Local sponsors this year include Full Circle People's Pantry and Mother Road Brewing Company. According to Jim, Pride costs upwards of $130,000 to produce and some of that is alleviated by sponsors, as well as vendors—of which there will be about 100 this year.
Historically, the gay rights movement that emerged after Stonewall carried with it an ideology of caring for society's most vulnerable.
"As a trans person of color I see it. We're in the sixth month of this year and already nine women who are in the trans community color have been murdered," Jim says. "I want to let people know and remember their names, transgender people matter, trans visibility matters. I still feel that often those issues are not being talked about enough."
Soon after this, Zoe Spears in Maryland was added to that list.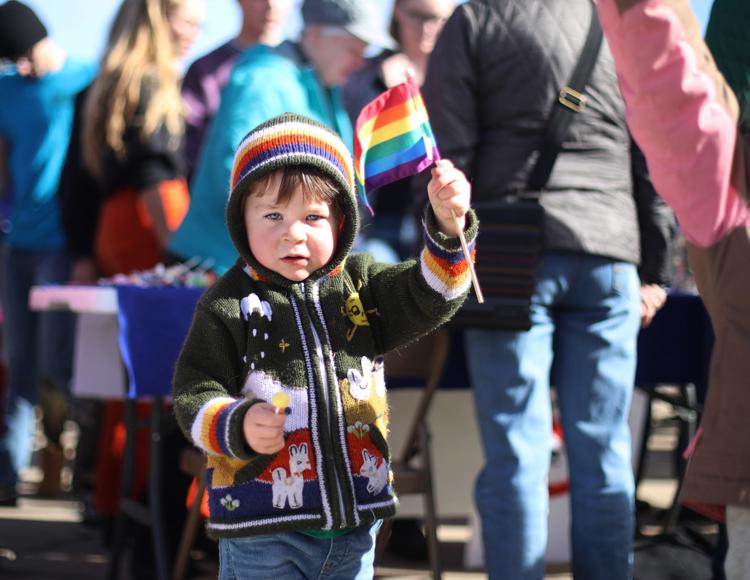 Free HIV/AIDS testing will be provided by Coconino County Health Department at the event. Other resources associated with Pride are North Country HealthCare, where Kim Anne Lockart fields transitioning questions, and there will also be a booth run by Native Americans for Community Action.