The humble cold-pressed juice. It's chock full of nutrients without the added sugar found in most bottled juices at the store, and its variety of bright colors makes it more than easy on the eyes. As summer quickly approaches, this refreshing treat is a great supplement to healthy habits like bike riding and reducing the amount of processed foods in your diet, especially in a time when health is so important.
A tendency to lean toward a whole food diet that minimizes meat, dairy and eggs as well as highly refined flour, sugar and oil offers maximum nourishment through whole, unprocessed fruits, vegetables, legumes and grains. The fewer steps from farm to table the better when it comes to getting the most out of each meal.
Flagstaff is not short of locally-owned restaurants with healthy, accessible options to help diners' immune systems be in top form to fight off sickness. While these restaurants are currently take-out only, don't let that stop you from trying something new while enjoying the warmer weather, perhaps at a picnic in your own backyard.
1530 S. Riordan Ranch St., 774-1034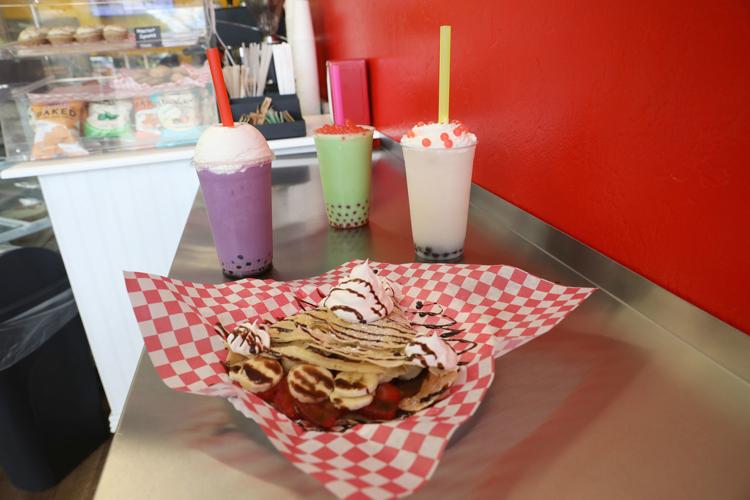 Good things come in small packages. Java Juice Café, owned by husband/wife team Mark and Mary Schroeder, was born out of the belief that a vegan diet doesn't have to be boring—or pricey. There can be a little wiggle room, especially when it comes to the dessert course. Boba tea, coffee drinks, crepes—sweet and savory—bubble waffles, acai bowls, smoothies and cold-pressed juices make up the menu in this quaint location near Sprouts Farmers Market. The Get Up and Go Juice, made with apple, pineapple orange and carrot, and the Daily Detox Juice, made with carrot, cucumber, apple, lemon and ginger, are among a number of blends that can provide a boost of energy. A rotating selection of ice cream flavors made with a coconut base ensure customers remember the simple pleasure of ice cream on a hot day, without worrying about dietary restrictions.
"The positive feedback from customers is that they can enjoy and feel great about themselves," Mark said in an Arizona Daily Sun interview shortly after the shop opened in April 2019. "I think we're offering something that can bring joy to somebody." www.javajcafe.com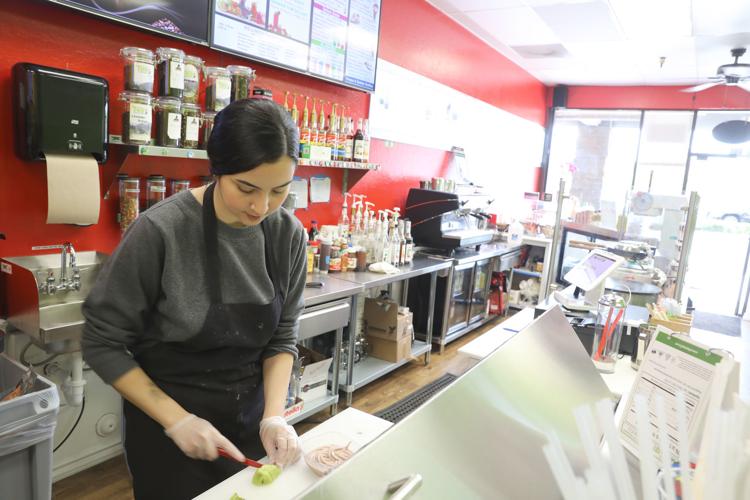 22 E. Birch Ave., 440-3429
The newest kids on the block, Juice Pub & Eatery hit the ground running as soon as its doors opened at the end of April in the building formerly occupied by Late for the Train. The loaded menu features fresh cold-pressed juices, health shots, espresso drinks, toasts, Instagram-worthy smoothie bowls and more.
Give your immune system a jolt with the spicy ginger juice shot, made with ginger, apple and lemon, or the turmeric shot, with turmeric, orange and pepper. Ginger and turmeric are anti-inflammatories, adding a tasty kick and reported benefits in digestion and easing nausea; turmeric is also included in the Angry A** Honey Badger coffee. For those looking for something a bit more substantial, however, Pub Bowls offer a veritable feast for the eyes and mouth, while Pub Toasts load ingredients like hummus, sun dried tomatoes, cucumber, feta, Greek olives and micro greens onto sourdough, multigrain or gluten-free bread. A selection of additional grab-and-go items make it easy to find a quick snack. With lines forming even sans dine-in options, Juice Pub may be what downtown was missing. www.juicepubandeatery.com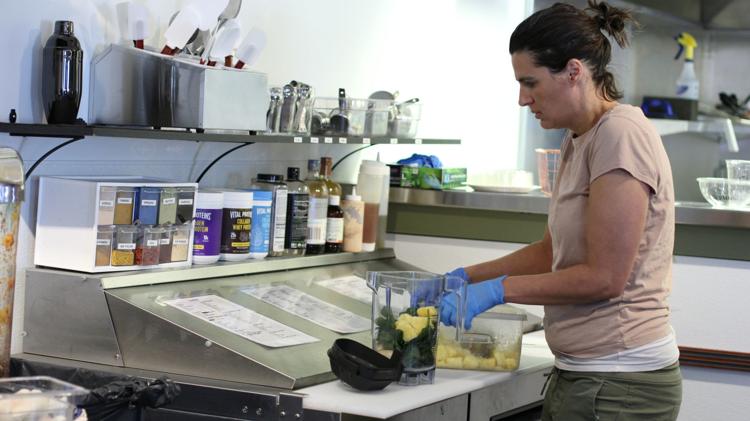 601 E. Piccadilly Dr., 440-5414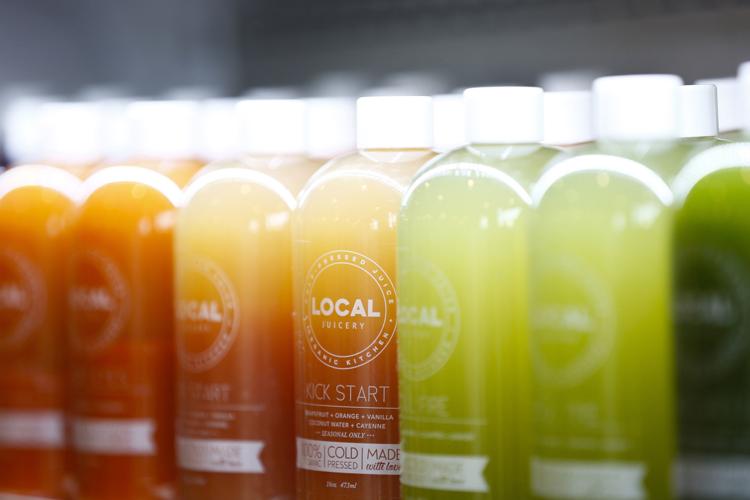 Local Juicery began with a dream. Owner Summer Sanders, a certified raw food chef, author and health coach, wanted to help others find a healthy lifestyle like she did following struggles with an eating disorder growing up. After trying out a few different career paths, she decided to move to Sedona from San Francisco to open a juice shop, starting with pop-ups here and there to get a feel for the market's interest.
"We would sell out around three minutes every time we had a pop-up," she said.
With support from her husband Mike, Sanders has since opened a successful location in Flagstaff, with another Sedona location in the works. Nutrient-focused mylk blends, made with nuts or seeds and flavored with maple syrup and pink salt among other spices, salads, overnight oats and a rainbow of cold-pressed juices are displayed in the grab-and-go fridge. Other menu items include waffles with the works—banana, berries, almond butter, coconut flakes, hemp seeds and syrup—and the radiantly raw lasagna with zucchini noodles. Whether looking for a quick bite or a healthy and delicious lunch, Local Juicery has Flagstaff covered. www.localjuicery.com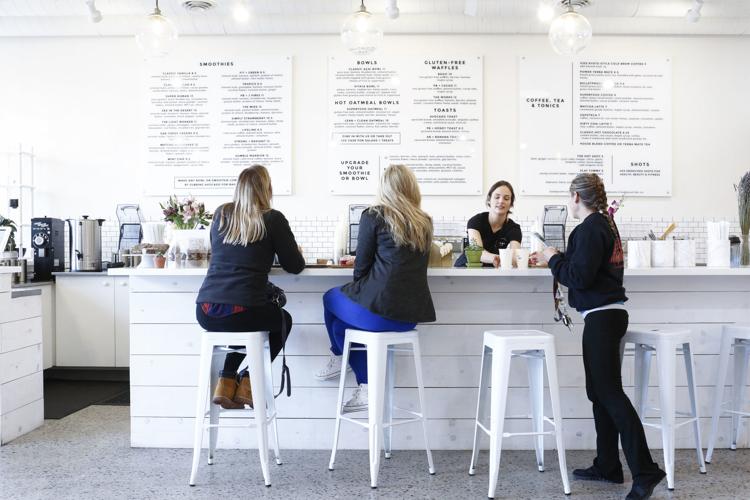 115 S. San Francisco St., 774-3705
Morning Glory Café has been a staple of the ever-changing Southside restaurant scene since it was opened by local icon Maria Ruiz in 1985. Her vision brought healing food, wisdom and humor to all who walked through the doors. Menu items such as the Tamal y Frijoles take the traditional tamale base of blue or yellow corn masa and stuff it with farm-fresh ingredients like organic spinach, zucchini, green chiles and corn, served with organic pinto beans and handmade red chile sauce. And the smoothies are a refreshing complement to any order, with flavor combinations including banana berry and coconut almond berry.
As a business that strives for zero waste in its operations, Morning Glory composts all food scraps, using the compost for the gardens that in turn provide vegetables for the restaurant, creating a sustainable cycle. The hours of operation may be limited (11 a.m.-3 p.m., Tuesday-Sunday), but it's well worth it to get an order in during that brief window. www.morningglorycafeflagstaff.com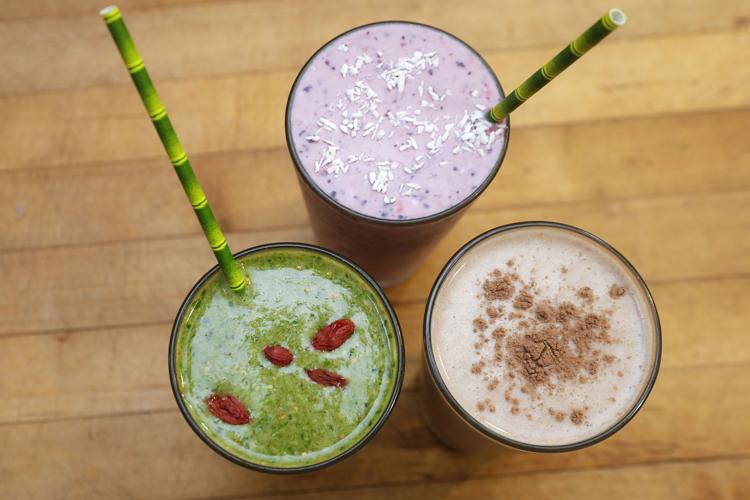 Be the first to know
Get local news delivered to your inbox!