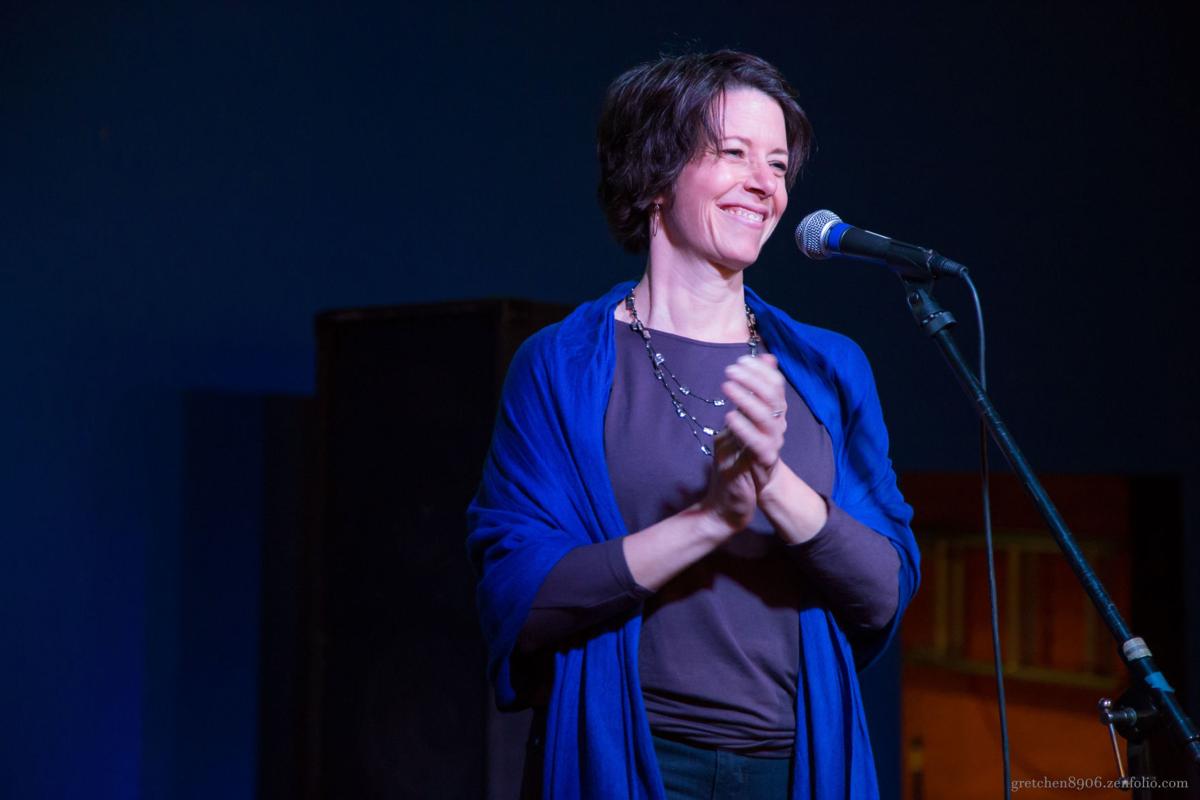 What's in a story? We all have them. We're a living library—we're full of love and heartbreak, of hardship and good times. When we meet others, we exchange parts of ourselves and build new stories.
"Through telling stories, we can kind of bridge the gap and the divisions between people," Dina Barnese says. "We all have common things in our life and in our experiences no matter where we're from, what our political views are."
Barnese is the host of Pinestories, a nonfiction storytelling competition which has taken a hiatus, as most events have since COVID, and is now returning to the virtual world of Flagstaff on Sunday, Feb. 7. During a typical season, Pinestories run "slams," or competitions, each month throughout the academic year, with a Grand Slam competition taking place in May. Storytellers have 10 to 12 minutes to recite a story without notes in front of an audience and anonymous judges.
"Every person hears a story differently. They experience it in their own way. Between the breaks, people get up and talk. There's community here. Lots of people want to be involved. We want everyone to get up on stage and tell stories," Barnese says.
Typically, each slam has a specific theme for storytellers to follow. For the debut virtual slam, which invites six experienced storytellers to its "Old Friends" stream, the participants will be performing a story without a theme, leaving it a mystery as to what viewers will hear. While storytellers will learn to adjust the angle of their cameras and adjust their own lighting, the behind the scenes practice will still be similar.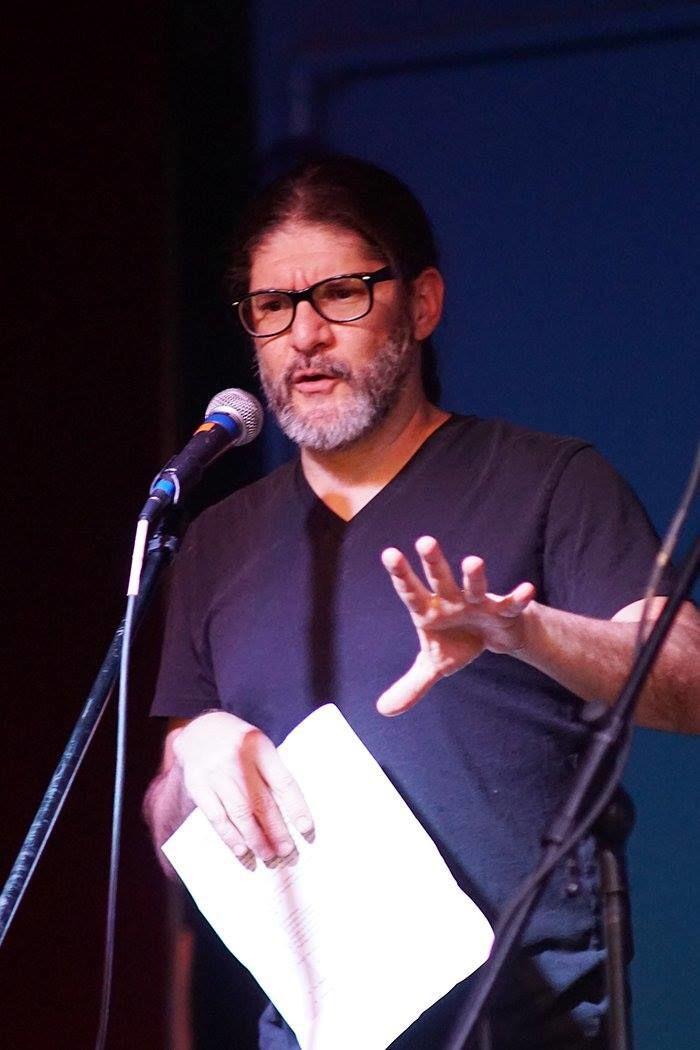 The virtual world is opening up the possibilities for performing stories again, and Pinestories hopes to carry on a full season online.
"There's this huge aspect of performance in Flagstaff. I'm blown away by the amount of talent and diversity in performing and visual arts," Barnese says. "Being able to be a part of that community is such a privilege. Some of the stories are really fun and an adventure, and some are really intimate. I get goosebumps thinking about the stories that I've heard."
Barnese, a regular attendee to the story slam, took over hosting Pinestories after the original host moved away from Flagstaff. As a performer herself in bands like Rock Nine and F-Town Sound, Barnese recognized how important it is to jump in and find the process that works best for you. She switches between recording voice memos on her phone and writing a rough arc of a story when preparing something for a slam.
"It's just like learning a song," she says. "You have to rehearse it. If you're up on stage telling a story for 12 minutes, you're bound to forget some things. It's having a beginning, middle and end that are absolutely memorized and a couple of key points between those things. Nobody cares or misses something if you forget a small part."
The Moth, an arts organization with specialization in storytelling based out of New York and one of the biggest inspirations for events like Pinestories, suggests that success in storytelling is not only knowing your story very well but being able to access or engage the audience. Barnese adds using color and description in how one felt during the scene works as a hook for herself. Place the story setting during the first minute or two and then focus less on the he said/she said aspect and more on the movement of the story—action and description. And when the audience leans in, lean into them.
"Even though the storyteller might not agree that what they're doing is an art as they are getting up and performing, they're still making themselves vulnerable to the critique and talking over an amplified system," Barnese says. "If someone practices and they try and learn from that experience, they can become very skillful in storytelling in the same way someone can become a skilled actor or singer. It's something that someone can try once and never do it again or they can choose to hone that craft and become so good at telling stories."
Like any performance, it's hard to get up on stage, microphone in hand and stare out at an audience. With the virtual world, perhaps it will be a little less scary staring at a screen rather than physical bodies in seats. It doesn't, however, mean that practicing or honing the craft of storytelling is easier.
"Listen to others telling stories, many of which you can find through podcasts. Watch how others tell stories," Barnese says. "Sign up and do one. Start recording yourself telling stories. People don't like to watch themselves, but if I know I'm going to perform then I make myself either get in front of the mirror or record myself over the phone. Get out there and do it!"