It's Cancer season—at least that's what everyone keeps telling us. As well as this being a time for inner and emotional reflection, it's also a time for festivals. So while you're out there feeling all those feels, you can indulge in days full of music, art, Native culture, libations, food and more.
From the recent revival of one of Flag's longest running events to the annual Cornucopia, here's our list of the festivals you ought to know about to help soothe that Summertime Sadness.
As if there weren't already enough events happening over Fourth of July weekend, Flagstaff's Festival in the Pines had to go and entice us with another fine art festival. After taking a decade-long hiatus, Festival in the Pines is back, bringing three days of art, music, food and kid-friendly activities. This year will mark the festival's 24th year.
The brainchild of Andrew Maguire, the festival (formerly known as SummerFest) will include more than 150 artists and vendors from around the country selling pottery, paintings, jewelry, glass work, sculptures and more. Enjoy two stages of live musical performances, or bring the little ones to the Kids Gallery for creative activities.
Festival admission is $10; children 12 and under are free. July 4-6 at the Fort Tuthill Coconino County Fairground, 2446 Fort Tuthill Loop.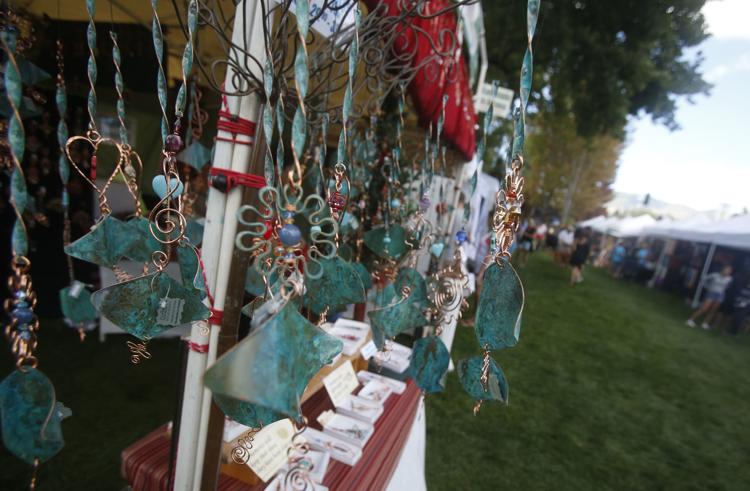 It happens twice a year, there's art and nonstop live music, and it's completely free to attend. Every Fourth of July and Labor Day weekend, artists from the Southwest and beyond come to Wheeler Park, 212 W. Aspen Ave., to display their wares in the heart of downtown Flagstaff for Art in the Park.
"It's like putting on a big party in many, many ways," says ceramicist and festival organizer Stu Wolf. "Somebody once said it's like building a city, and that's also really true. We get there at 5 o' clock in the morning and by 9 o' clock we've built a city. When the music starts and all of a sudden people show up, it's like magic."
This year, the family-friendly party is planned for July 5-7 and Aug. 31-Sept. 2. More than 100 artists will be in attendance, and visitors can stop by the new beer garden.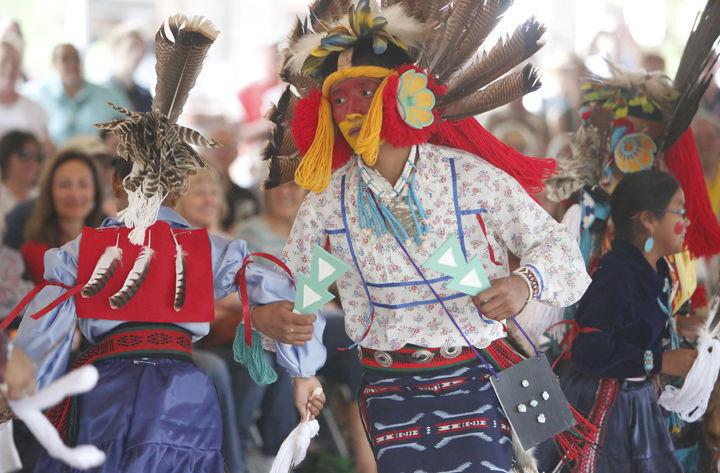 Hopi Festival of Arts & Culture
The Museum of Northern Arizona, 3101 N. Fort Valley Rd., has educated visitors on Hopi culture since 1930 when curious travelers from as far away as Germany and Czechoslovakia came to Flagstaff for the first Hopi Craftsmen Exhibition.
The Hopi Festival of Arts & Culture has since become a Fourth of July tradition in Flagstaff, annually attracting 3,500 visitors and generating more than $100,000 in sales for Hopi artists. More than 100 artists and presenters from Hopi villages across northern Arizona bring their talents and cultural traditions to the festival, which also features presentations by culture bearers and scholars. Recent lectures at the festival covered topics such as the importance of matrilineal identity among Puebloan people and the role of Hopi Code Talkers in World War II.
This year's festival is happening July 6 and 7, and features performances by Öngtupqa, Hopi Dance Group from Second Mesa, Derek Davis and Ryon Polyqueptewa, Tha 'Yoties and Ed Kabotie. The Easton Collection Center will also be open with special exhibits of Hopi items. Visit www.musnaz.org for ticket information.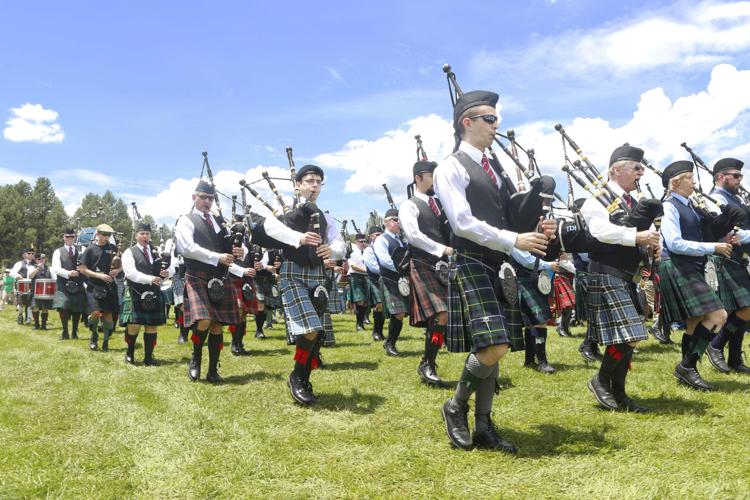 Arizona Highland Celtic Festival
The Northern Arizona Celtic Heritage Society was founded in 1997 as a way to promote and preserve Celtic culture. Part of that mission is the annual Arizona Highland Celtic Festival. The gathering is decidedly jolly and filled with fun and games, but it also serves as a way to educate the public on the language, traditions and art of Celtic people—both ancient and modern.
This year the festival will play host to many known and loved staples, including music from The Knockabouts, The Wicked Tinkers and The Ploughboys as well as demonstrations of Highland Dance, Scottish Athletics and Tug o' War, plus reenactments, workshops and whiskey tastings.
Also included will be a Celtic Kids Corner, geology exhibit, Celtic societies, genealogical research tent, Scottish clan information and more.
The festival will be held Saturday, July 20, at Fort Tuthill County Park, 2446 Fort Tuthill Loop.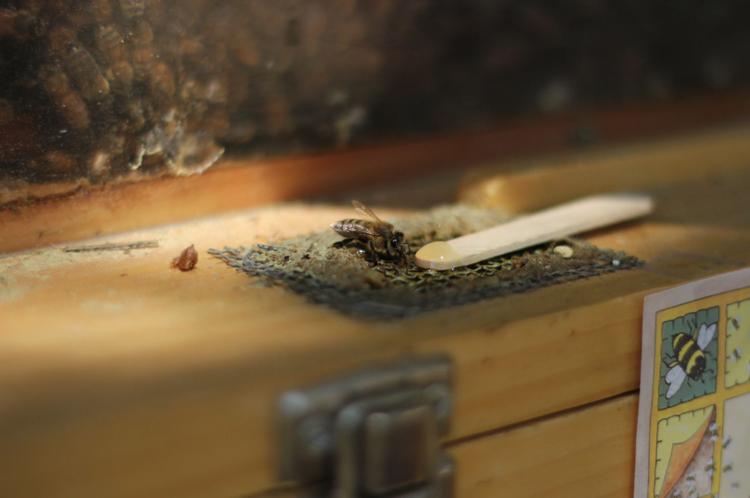 You have free articles remaining.
Arizona Mead and Cider Festival
Long before the craft beer revolution, mead and cider reigned over the land. While its history is full of speculation, mead is considered to be the ancestor of all alcohol and was likely discovered by accident when ancient hunter-gatherers stumbled across a beehive full of rainwater that had been sitting long enough to allow the honey inside to ferment. Cider, too, was popular in America as far back as the 1600s because it was cheap, easy and safer to drink than water.
Celebrate these traditional libations when the second annual Arizona Mead and Cider Festival comes to the Arizona Historical Society Pioneer Museum, 2340 N. Fort Valley Rd., Aug. 3 from noon to 5 p.m. Attendees can expect an afternoon of tastings, workshops, Viking games and demonstrations from the Society for Creative Anachronism, and more. Tickets are $40, or $75 for the VIP treatment. Visit Arizona Mead and Cider Festival on Facebook for more information.
Navajo Festival of Arts & Culture
Flagstaff was built, and exists on, Native land. Celebrating Diné culture Aug. 3-4, the 70th annual Navajo Festival of Arts & Culture features artistry and lectures by award-winning Navajo artists, speakers and musicians.
Hosted at the Museum of Northern Arizona, the festival is one of contemporary and traditional Navajo art, artist demonstrations, food, heritage programs and a number of performances and lectures. Last year's lecture topics included Native feminism and water rights with entertainment featuring performances by The Plateros and The Benally Family Dancers.
This year's celebration will be host to more than 80 artists selling silver work, weaving, paintings and more. Talks on Navajo history and traditions will once again be central to the festival, as will music and dance.
A weekend pass is $18 for adults, $12 for youth, students with ID, and Native Americans with tribal card. The event is free to museum members and children 9 and younger. Museum of Northern Arizona is located at 3101 N. Fort Valley Rd. More information at www.musnaz.org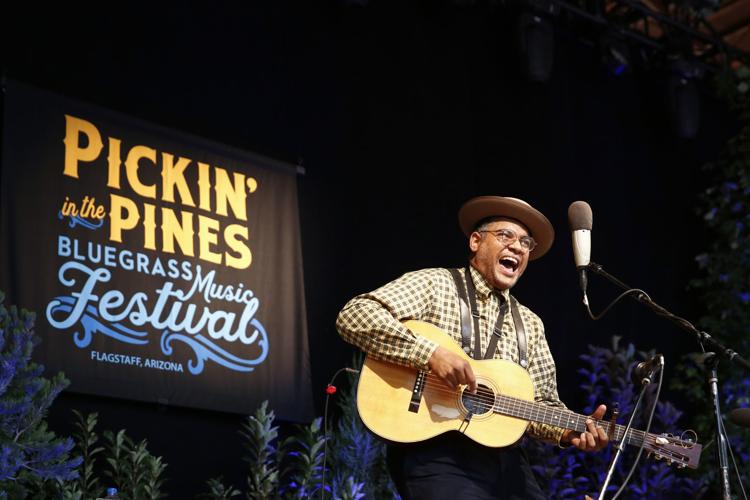 Early fall would not be the same without Pickin' in the Pines. The family-friendly, tent-friendly, dance-friendly bluegrass and acoustic festival returns to Fort Tuthill County Park's Pepsi Amphitheater Sept. 13-15.
This year's lineup includes Sam Bush, the award-winning mandolinist and vanguard of progressive bluegrass music. Bush has been a staple at the Telluride Bluegrass Festival for many years and has collaborated with Doc Watson, Linda Rondstadt and Dolly Parton—to name just a few of his many accolades. Bush will take the stage among a handful of musical masters including McCoury & David Grisman, Blue Highway and Sugar & The Mint.
The festival is not only one for listening and dancing, but for eating, drinking and learning, too. With a handful of vendors to choose from, as well as workshops and kids' activities, the yearly event is not to be missed.
Northern Arizona Book Festival
Book lovers rejoice. The annual Northern Arizona Book Festival returns for another jam-packed literary weekend, with young readers, an Indigenous symposium and general festival readings, talks and interactive events featuring local and regional authors, publishers and literary journals.
For 24 years the festival has hosted events and activities across town at locations like Bright Side Bookshop, Firecreek Coffee Company, Uptown Pubhouse, the Flagstaff City-Coconino County Public Library and more. Featuring a host of acclaimed authors such as Diana Gabaldon, Simon Ortiz, Nicole Walker, Theresa Howell and more, the Northern Arizona Book Festival proves there's a serious literary scene on the rise in town. Watching it grow is a real page turner.
This year's festival is happening Sept. 13-15. More details to be announced.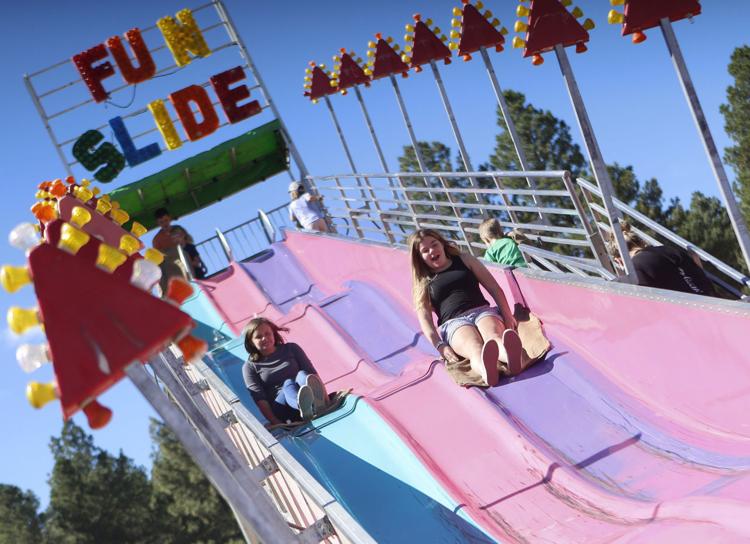 Brought to you by the fine folks who imagined Flagstaff Hullaballoo, the Cornucopia Fall Festival is a celebration of changing leaves, pumpkins, crisp mornings and evenings, and literally anything else fall-related you can think of. The family-friendly event is held every year at the Thorpe Park Softball Complex, 191 N. Thorpe Rd., and features carnival rides and games, a hay maze, pumpkin patch, pie-eating contest, petting zoo, microbrews and so much more.
In the past, featured performances have included Ballet Folklorico, local favorites Nolan McKelvey Band, Magician Eric Giliam and TheatriKids, just to name a few.
This year's Cornucopia Fall Festival will be held across two days, Sept. 28-29, from 10 a.m.-8 p.m. Tickets are $6 before 5 p.m., $12 after. Children 6 and under are free. VIP tickets for adults are $35. www.flagcorn.com