His blazer shimmers like diamonds in the night. His signature orange Gretsch G6120RH guitar, like the sun, exploding and giving life to his universe. Underneath his furious and controlled plucking, his pick guard reads: "Jim Heath." From broken families, drinking habits and loaded guns to his "big red rocket of love" and suggestive food metaphors, Heath is both preacher and jokester. Grinning a deviled grin underneath the stage lights of blues and yellows and reds, he is a showman. He is the psychobilly cowboy. The Reverend Horton Heat.
Before the Reverend Horton Heat's 11 studios albums and three collections, before the commercial success of "Wiggle Stick" and "Psychobilly Freakout" and before their first show in 1985, Heath played guitar in the Polytones, frequently running sound for bands with his PA system around Texas' Deep Ellum district.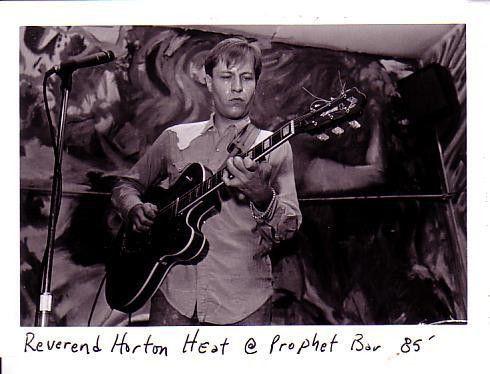 After being given the nickname Horton by a local venue owner for reasons still unknown and laughable to the "old-as-the-hills" musician, Heath was offered to play a gig.
"One day he heard me singing and playing and said, 'I'm going to give you a gig. I'm opening up a new place, and I want you to play.' I was just thinking it was great I was getting gigs with my own songs," recalls Heath. "So I'm setting up, getting ready for the show and he says, 'Here's the thing: your stage name is going to be Reverend Horton Heat.'"
Heath laughs as he recounts that day, admitting he had mixed feelings about the name initially.
"I was thinking I'd be Jim Heath, because, honestly, I didn't like [the name]. I didn't want to be like the Reverend Gary Davis or something. I didn't want to go into that land. I was kind of thrust into that situation, but I was poor and desperate," says Heath. "It was already listed in papers and posters, but I was so elated to have a gig and I ran with it. I got lucky and here I am."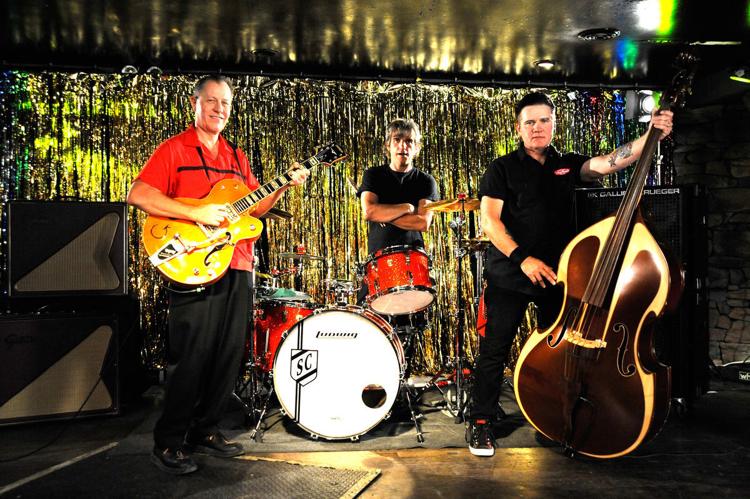 Despite its downsides such as its wordiness on shirts and merchandise, the Reverend Horton Heat sparked a fire with their brand of biting rockabilly, fusing punk, country, blues and big band into music that has been featured in media from television shows such as Beavis and Butthead to video games such as Guitar Hero. When "Psychobilly Freakout" hit the scene in 1990, the Reverend Horton Heat was often dubbed the "godfather of psychobilly."
Heath recounts his early days as the Reverend, performing fake sermons during his sets.
"Eventually it go to be too hard," says Heath. "It got to the point where I needed to write a new sermon every night or hire a writer. I thought, 'I'm a musician; I don't want to be doing a comedy act.' So I quit doing the sermon and a lot of people missed it, but at the same time I'm a musician. I used to have to feel like I had to be the reverend."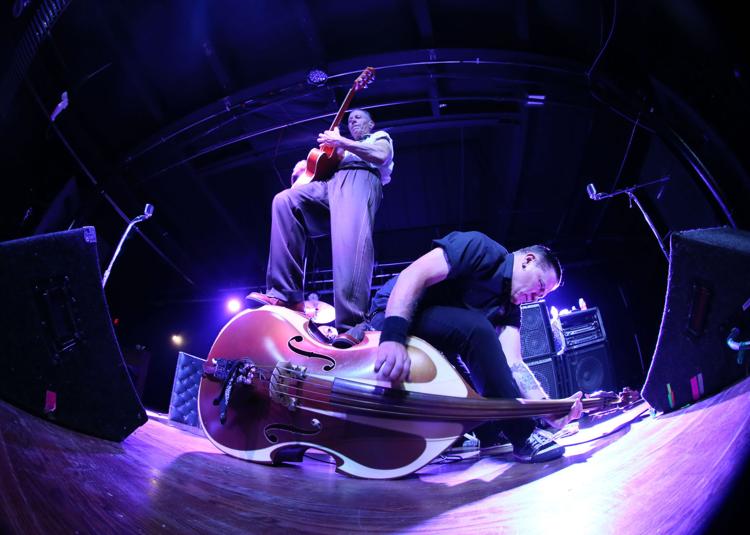 More than 30 years, 11 studio albums and a flurry of industry changes later, the Reverend Horton Heat continues to craft new tunes and expand their live shows. With a twelfth album and a full year of touring in the works, Heath looks back at his body of work and the industry that shaped him.
"I had a meeting with this record executive one time. He held up a white brick and said, 'You see this? This is going to change the face of music. It's called an iPod, and it can hold up to 200 songs,'" Heath recounts with a laugh.
Of course now, iPods and other mp3 players can hold far more than 200 songs and the music industry sees numerous changes and challenges such as online streaming services and internet piracy.
"The industry in general is in constant struggle. My focus has always been on our live shows, but just doing live shows, playing as much as we play, it's a struggle."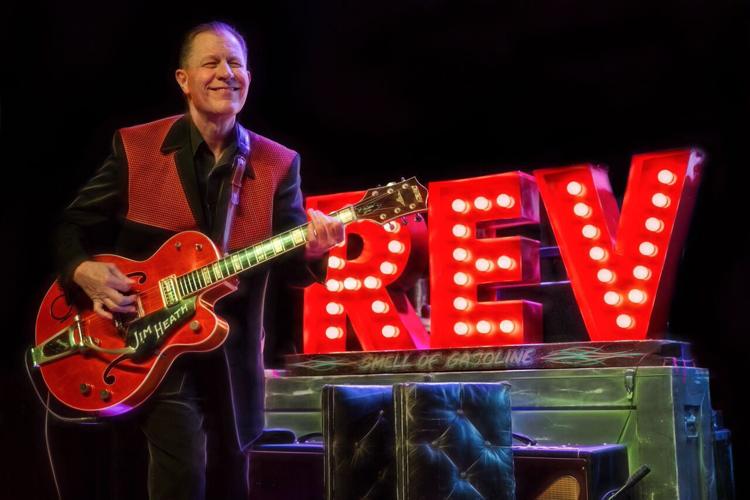 Live in his exuberant blazers glittering in the dark with his riffs lighting a fire to the stage is where Heath surfs. For Heath, live music and performance is his art form.
"I think that somehow music went off the rails with technology. Music is a live thing," says Heath, who feels the studio recording world has a vibe that doesn't always sit well with him.
"With the advent of records, it kept growing to the point where these artists made so much of their money on record sales they didn't have to be musicians anymore. For me, the grittiness of being a musician is playing 100 shows a year. Live performance makes you a musician."
Part of what's kept the Reverend Horton Heat a thriving name in the psychobilly scene is the band's resourcefulness, utilizing other forms of media such as television shows, video games and even an appearance in the movie Love and a .45. But their dedication to craft and live performance keeps their shows fresh and fun, leaving the band off and running to start 2018.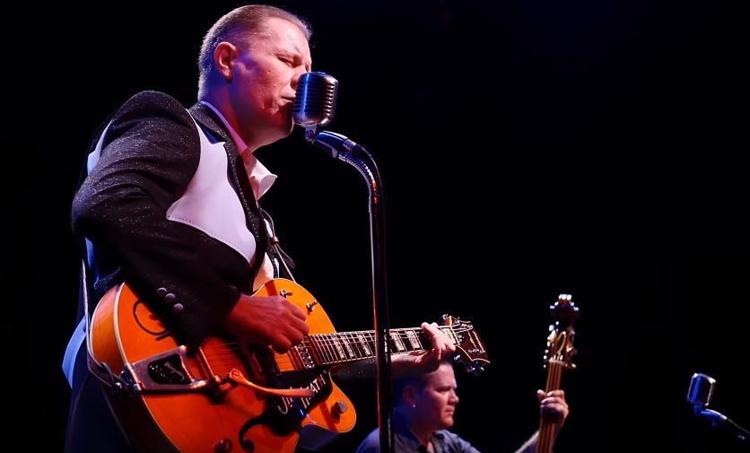 "When we're not on tour we're rehearsing for the next tour. People join us on stage and we learn their songs. Between learning all those songs and getting all my bookkeeping done for 2018, I just haven't had time to work on anything in the studio [for the new album], but I'm hoping to get at least one day soon to go into the studio to listen to what we've got," he says with a laugh.
As well as kicking off new tours, the Reverend Horton Heat have started taking up residencies at places such as the Continental Club in Austin, Texas, and at the City Winery in Chicago, something Heath finds himself enjoying.
"One difference is we don't have to tear down and set up every day. We set up once, leave it up for few days, hang out with people and around the hotel. It's a different experience."
With a new album and tour to work on, taxes to file and an office to clean – Heath's New Year's resolution – the Reverend Horton Heat have much to look forward to, starting off the new year as busy as ever.
"People always ask me what I do with my spare time, and I always say, 'If you only knew that I haven't got any spare time.'"
The Reverend Horton Heat will be performing this Wednesday, Jan. 10, at the Orpheum Theater, 15 W. Aspen Ave. Tickets are $22 in advance, $25 on the day of the show. For more information visit www.reverendhortonheat.com