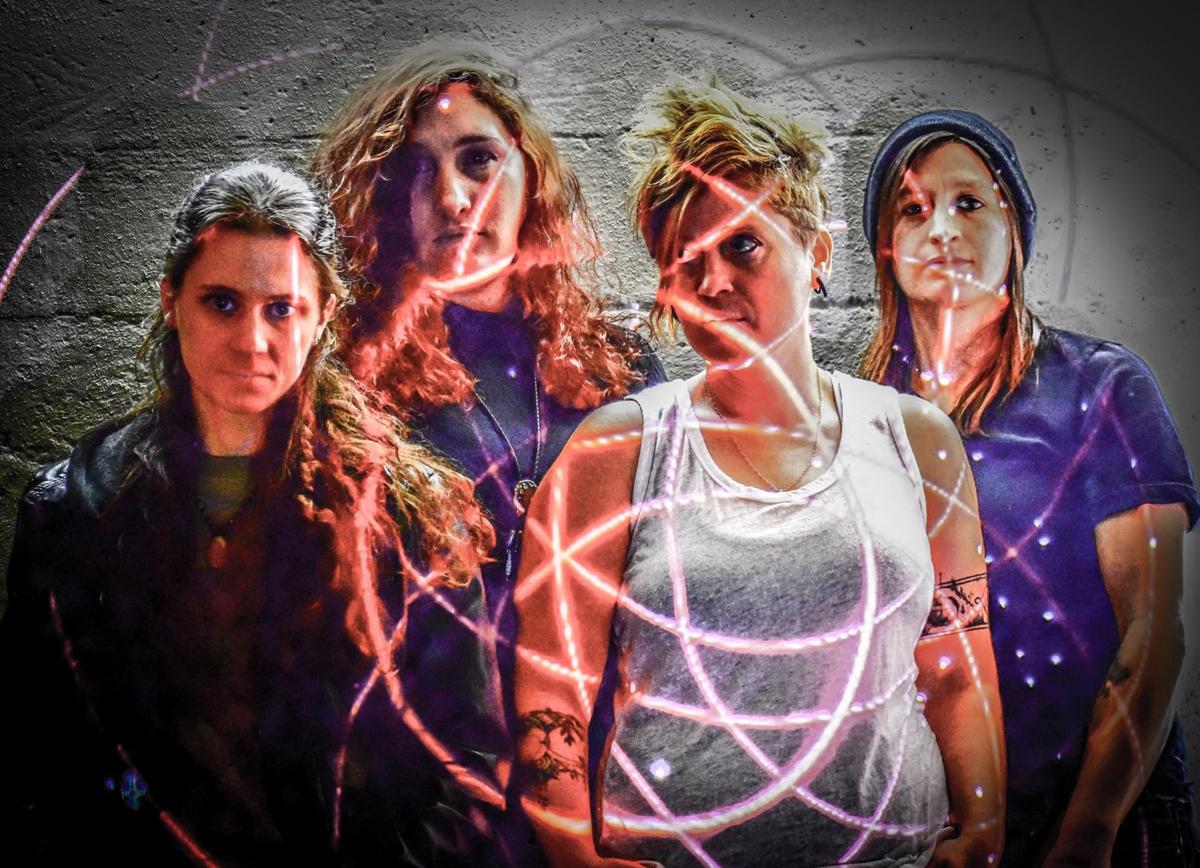 When drummer Zanny Geffel and singer Katie Sawicki of The Cabin Project call in from Portland, Oregon, a train horn blares intermittently in the background. It's the night before they start their two-week tour.
"I don't think there's been a single write-up of us that doesn't include 'melancholy' in the title," Geffel says.
And the word fits. Like a final puzzle piece, it ties together the anthemic, multitudinal melodies that make up all five Cabin Project albums. Three-piece harmonies and oozing synths, with some pop thrown in, plunge the listener into introspection and pools of color—deep greens float behind your eyelids, brushes of gray and blue. Listening to The Cabin Project is a kinesthetic and emotional sojourn but also one that begs a keen ear.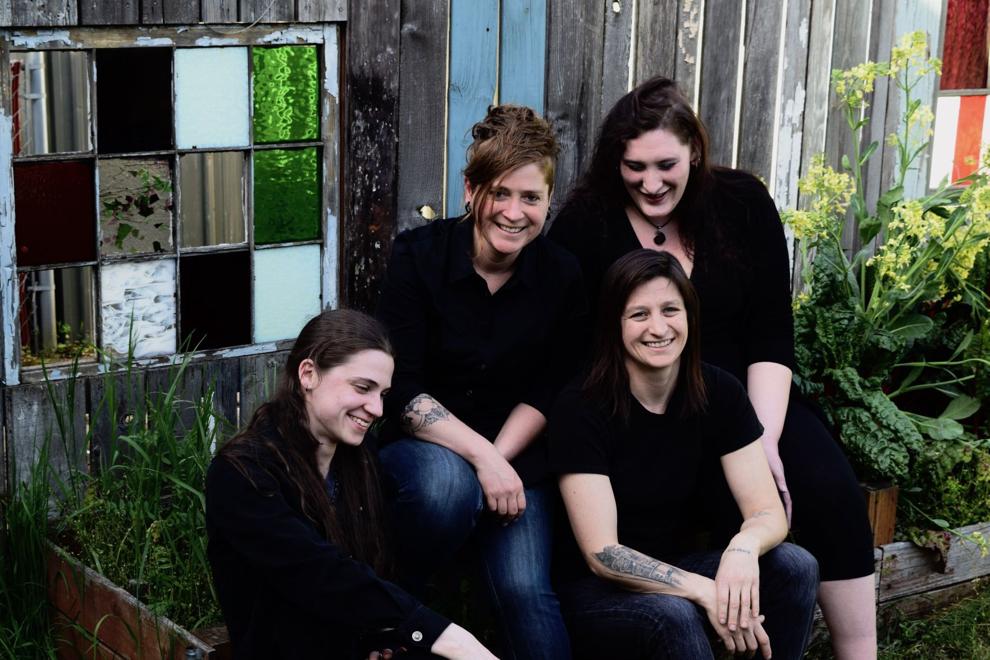 "We love pedals, we love fever, we love ambiance— anything we can contribute to the mood," Geffel says. 
The band's most recent album is no different, though it does stand out in one regard. Decenter, which came out in January, breaks The Cabin Project's own mold, making a hardline shift from discussions of love and heartache to politics.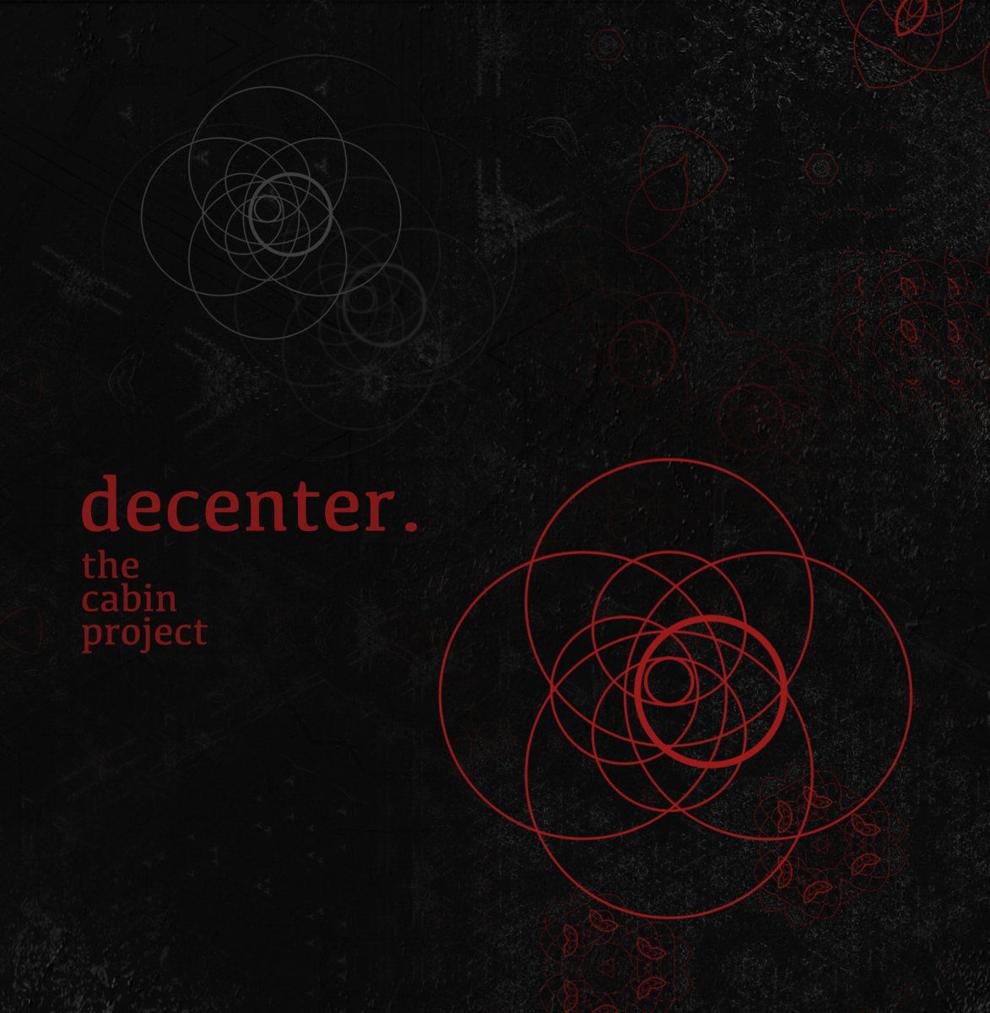 "Our last record [Unfolded] was really focused on heartbreak and navigating that, and this one really came out of the 2016 election," Sawicki says.
The formerly Brooklyn-based folk singer started The Cabin Project as a solo venture 10 years ago. Geffel came on board a year later then Jean Mastaler (violin) and Kelly Clifton (bass) joined in 2017.
"When all the executive orders were issued then, it brought up a lot of stuff and we wrote about that. I think the way we write about love and politics really started to come together and became one," Sawicki says.
Part of that fusion came in acknowledging their own positionality and privilege, so as to ultimately create distance from themselves—that's how the name Decenter was born, too.
"When the Muslim ban came up, and immigration policy was being talked about and what that meant for families at the border, a friend said to me, 'I wish we could put the president in those folks' shoes,' which is love in context," Sawicki says. "So it's a matter of understanding love stories that so many of us don't know and experience, especially white people. It's the importance of stepping outside of our own experience."
On the album's title track, Sawicki sings, "Complicity is what we've grown/ similar is how we love/ Built up on the bones and roads/ of generations come before/ Too many versions of riots past/ too many failures to try to act/ You no longer get a pass for intent/ and I no longer get to drown out the impact."
"To have a better understanding, we have to extract ourselves from our center," Sawicki explains.
If the four women aren't rehearsing or touring, they're chipping away at the status quo. Sawicki works as a racial justice consultant, Geffel is a teacher at a music school for adults with intellectual disabilities, Mastaler fuses her own cables and makes her own pedals, and Clifton is a trained luthier. 
The band is often compared to the likes of The National, Bon Iver and Warpaint, each self-assigned comparisons, too, but The Cabin Project also sits just beyond definition. This is perhaps by design. Each of the women identify as queer, and the music industry can be quick to assign the "queer band" label or the "all-woman" band moniker, but those come with their own expectations and sometimes rigid compartments.
That's also part of the reason The Cabin Project released and promoted Decenter sans label.
"First of all, no matter how progressive the area or environment is, generally most of the time the people that are booking shows or owning labels are white men," Geffel says.
"And in Portland, even though it's a very progressive town, as queer women you have to check a box with a particular look. If you're not queer radical you're not fitting into the queer world, so I think that's where we're at with the industry. We just love writing music, we don't really have a look. It's just us ourselves," Sawicki says.
The band works well as a unit. Sawicki writes the songs and each member comes together to finalize the arrangement.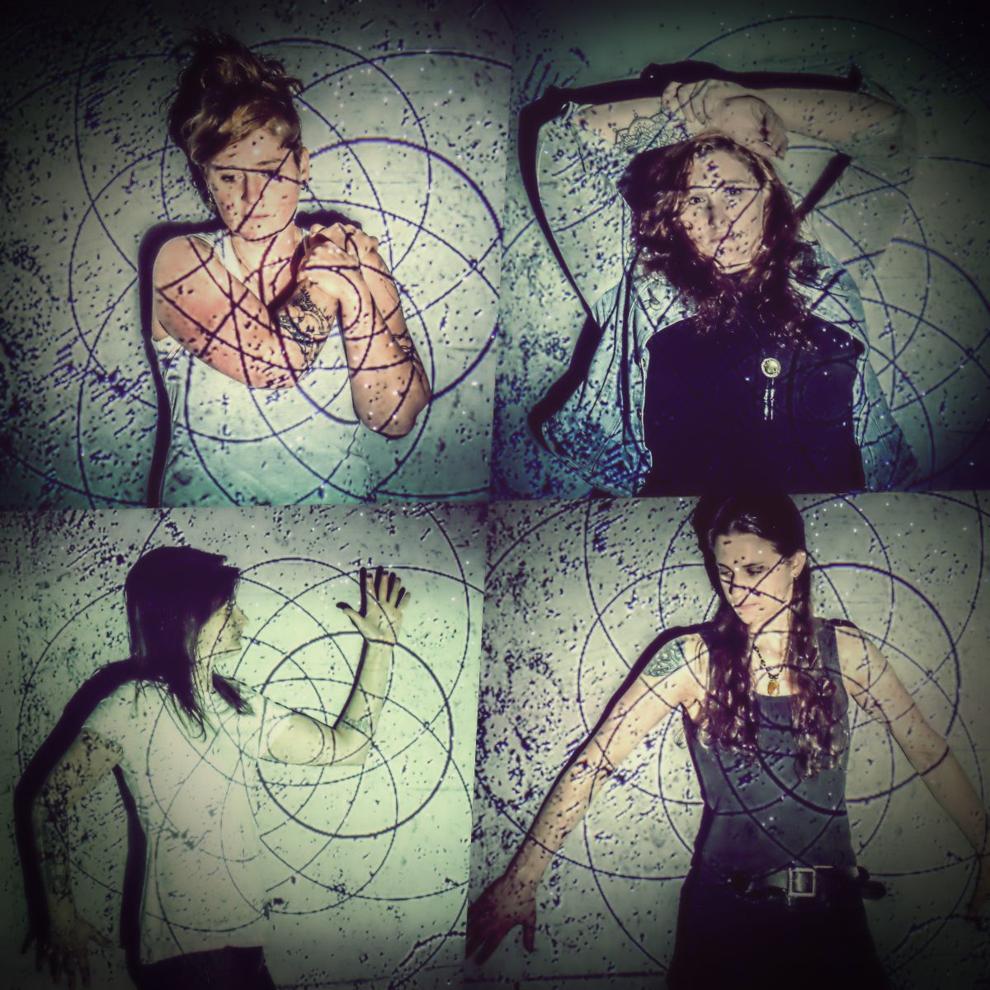 "Usually a song will be way better when the band has it in their hands. I'll take it to them when I feel comfortable, and I always purposefully make a song about 80 percent and they take it to like 150 percent," Sawicki says.
In many ways Decenter is an amalgam of protest and dissent, but it also includes hints of the band's roots. This is maybe most apparent in the song "Tree Lines," which is, in so many words, a love song. 
"We decided we couldn't put an album out there that didn't have at least one explicit love song in it," she says. 
Decenter embodies a musical conversation between four women, and the result is a little over 40 minutes of politics, ache, passion and compassion.
The Cabin Project will be playing at the Orpheum Theater, 15 W. Aspen Ave., Wednesday, May 15, with local support from The Canaries. Tickets are $8.50, plus fees. Doors open at 7 p.m., show at 8 p.m. This is an all-ages event. More information at www.thecabinproject.com.