Story has its own flow, its own method by which it lulls us. Up and down and back and forth. Exposition, climax, resolution. The structure of the story is so ingrained in us it seems second nature. Without resolution, we're left jarred, spinning from too much booze, our ears ringing from too-loud tunes. 
The narrative in Last Night, and All of Our Glorious Mishaps, the new album from Flagstaff hip-hop duo An Illustrated Mess, simply ends, closing with: "I never wanted to be alone/ If I could I'd change the past/ And find a way I could make it last." And then it's over. Acoustic guitar fades. Harmonica, distorted guitars and ambience swirl and dissipate. And we are alone. 
"There's not a moral to the story or any kind of real resolution. It's just real life. It's just an everyday story," Cecil Tso says, half of An Illustrated Mess alongside Clint "Prosodic" Slim. "For me, there is no resolution, just like in life. The next day you just move forward. So it's kind of up to the listener. They get to decide what happens next, and that probably says more about them than they would think. Through their own experience they can determine the ending."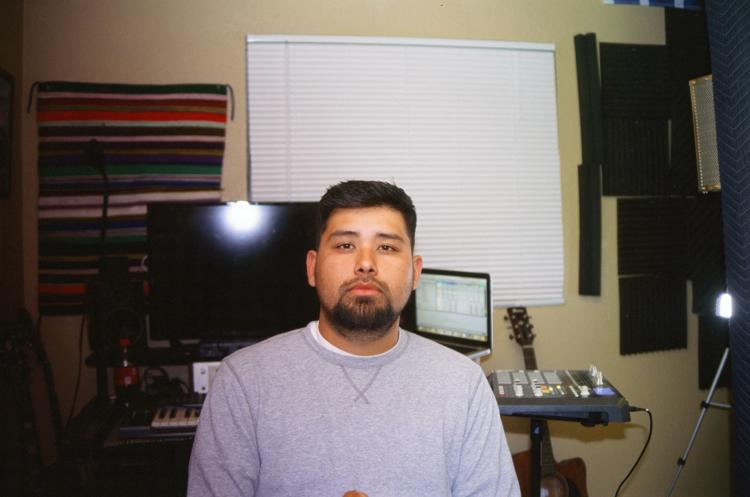 It's not the duo's first release—their premier album, A Lack of Creativity, was released in 2012, followed by Blind By Wolves in 2013 and Does It Matter? in 2016—but when Tso talks about Last Night, released by Connecticut-based label Fake Four Inc., he refers to it as An Illustrated Mess' debut album.
"Everything else was practice," Tso says. "This is the first [album] that has a solid, cohesive idea throughout. It just all works as one piece as to where everything else was kind of just scattered and random."
"It's a nice changeup," Slim adds. "I do enjoy albums that weren't thought out so much, but it's cool when you have something that you really have to go back and dissect and have a couple more listens to, especially if it's well tuned with the instrumentation and lyrics and narrative. [But] it didn't really start out like that."
About a year ago, Tso and Slim hosted a house party that set the whole album in motion. A couple friends on tour played a show at their house, after which they all stayed up, drank and played more music. The title, Last Night, and All Our Glorious Mishaps, refers to that night. 
It begins with "Love Part II," a continuation of a track featured on Blind By Wolves. Then, with "Hauling Water," the album sees a sudden shift in direction. "Native Drunk" comes from a slur Tso remembers hearing at a party once. It offended him, but he knew he wanted to use it as a title for a song.
"When we talk about being in a border town, being Native in a place like Flagstaff or Gallup where a majority of people think you're going to ask them for change or are drunk. That's a big part of the narrative," Tso says.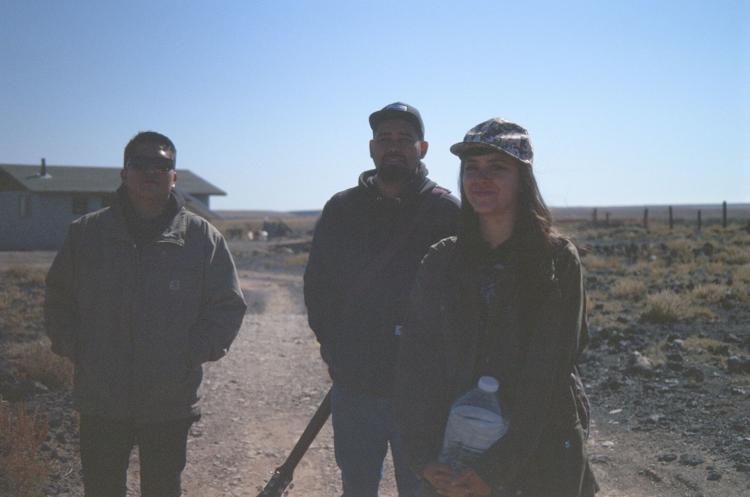 The end result of Last Night is a commentary and critique of contemporary indigenous life and the experience of living in a border town—on the cusp of the Navajo Nation in this case—all the while caught within a struggle for identity. We follow an unnamed character over the course of a weekend, dealing with alcoholism, depression, love and thoughts of suicide. 
Slim took experiences from his own life to guide the lyrical component of the album—fear of becoming an alcoholic, getting pulled over, going to jail, almost losing his job, getting yelled at, as the main character does at the end of "Hauling Water," by an aunt or sibling.
"It's just everything that I've gone through within the last five years. I don't necessarily know how to write about anything else other than what I've gone through and what I've experienced," Slim says.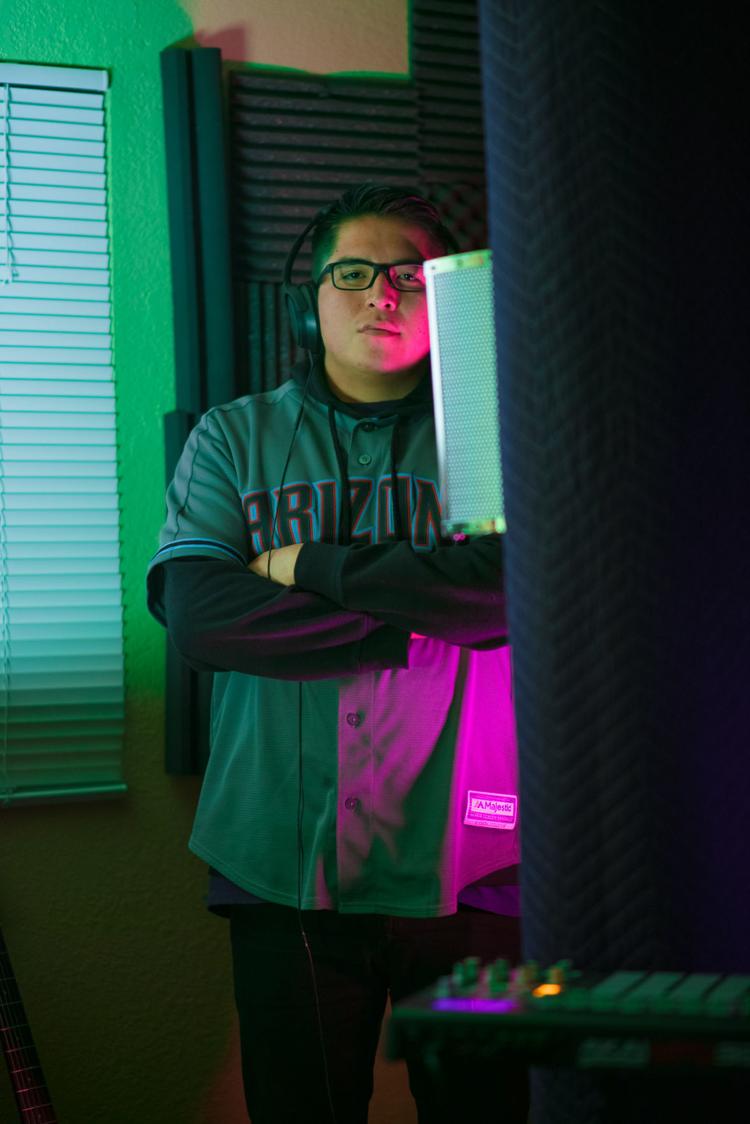 In "Sunsets," Slim raps, "If I could fix it, I'd rearrange every single year/ From my arraignment to 2010 maybe even clear/ A couple incidents stemming to why these suicidal tendencies want to whisper inside my fucking ear." It's a raw portrait of a person affected by the environment around them, that leaches on their being because of the way they dress or talk or look. In the chorus he sings, "I almost lost my job again/ Man, tell me what the problem what the problem is/ Discrete defeats bittersweet on my tongue/ imagination of the getaway I run from."
Somewhere there exists a glimmer of hope. How much hope you take away, as Tso says, is up to you.
The video for "Sunsets" was directed by Deidra Peaches who appears as the main character's sister in various skits interlaced throughout the album. She also directed the videos for "Native Drunk" and "Here," which will be released Jan. 13, and plans to direct videos for other songs on the album.
Peaches' most notable appearance is on "Dead Indians," which features Douglas Begay and MC Optimal. It opens with a spoken-word poem, Peaches saying, "Unable to speak and think in Diné/ Always been scared of who I am, fuck it/ At this point, we're all dead Indians now."
"I kind of just thought about [coming up with the poem] by being so small, but also being Diné and not knowing the language and how that messes with you as a Native person living in a border town," Peaches says. "You feel so insignificant unless you're being pulled over or being harassed. In that way, I just talked about if I don't know my language and I don't know where I am, then where am I really? How does that affect your mental health?"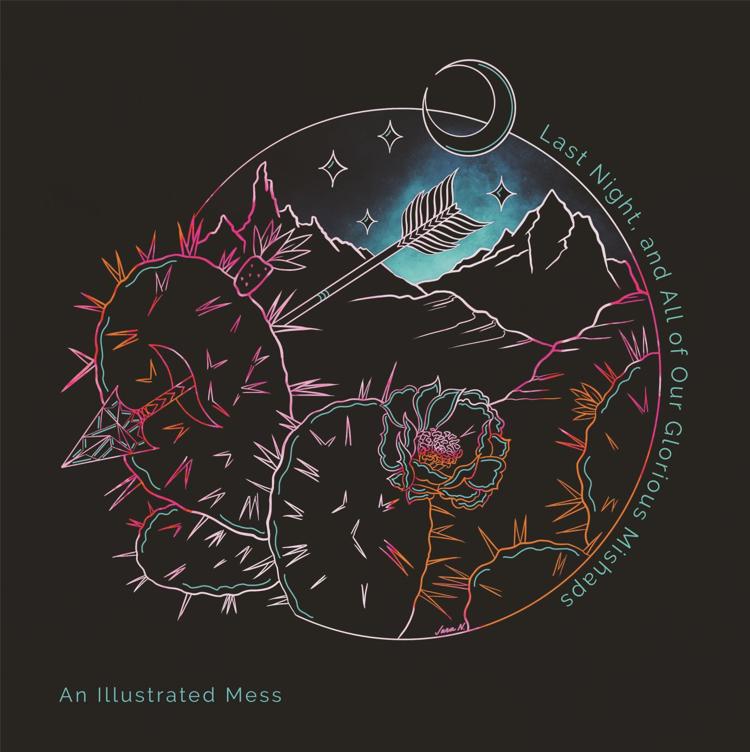 What follows, once the beat drops, is a song built around trauma, of not knowing one's identity and place within their family, city, state, country. In that way, it becomes perhaps the most poignant and political song of the album—without ever losing its deeply personal core.
The album is beautiful, complex, murky and disturbing. Its beats are deliberate and concisely crafted by Tso. Its lyrics are creative in their construction, and raw in their reality. We're left with a different depiction of contemporary Native life. Because of this, Tso was somewhat scared of the reactions Last Night might garner.
"There are unofficial rules with Native music," he says. "It has to be empowering, uplifting, it has to make you feel good. This does not. It's pretty bad. It's in the pits. It's Native, but some people that see it, specifically in the Native community, could view it in a negative light because we're choosing to talk about these things. But it's a story that needs to be told because no one is talking about it."
In the wake of President Trump's promise to destroy 52 Iranian sites—"some at a very high level & important to Iran & the Iranian culture"—if Iran were to strike back after the US killing of Qassem Suleimani, Last Night gives us pause, even if unintentionally. It asks us to consider the ramifications of destroying cultural heritage, how that leads to a loss of identity and, as a result, a loss of mental stability. Who are we if we are made to feel ashamed of the vast and rich heritage that brought us into being?
It's an important and tough question, one that Last Night doesn't necessarily answer, but brings to the fore. A story without a resolution.
Last Night, and All of Our Glorious Mishaps is available for streaming at www.fakefour.bandcamp.com, and will be available on Spotify, Apple Music and other streaming services Jan. 13. An Illustrated Mess will play an album release show Jan. 25 at Flagstaff Brewing Company, 16 W. Historic Route 66. Visit www.flaglive.com Jan. 13 for the video premiere of "Here."
Be the first to know
Get local news delivered to your inbox!