Several writers and artists have cycled through and around Flagstaff Live! over time. From local award-winning author Mary Sojourner to world-renowned painter Joe Sorren, who crafted many a cover for the arts and culture publication back in the day—his son even contributing his own comics when he was a child—many voices have made up the Live! tapestry for its 25 years.
This week, current Flag Live! staff spoke with former writers and editors, some of whom helped to found the magazine, others who became editors in its later years and all of whom have in some way been part of keeping the small Flagstaff publication afloat and well in its short but important lifetime.
Steve Saville, co-founder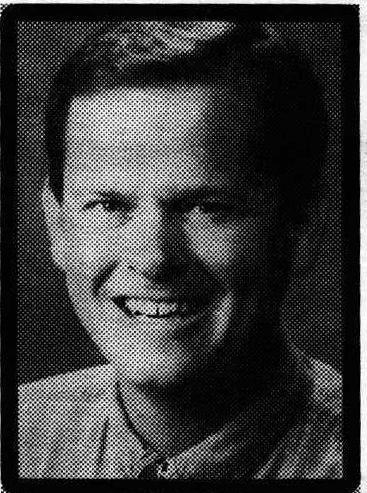 Steve Saville was already working in the publishing industry when he and Brian Johnson launched Flagstaff Live! in 1995. As owner and president of Mountain Living Magazine, Saville celebrated the great outdoors of northern Arizona, a love he discovered when he moved here from Phoenix to attend Northern Arizona University in 1979.
Flag Live! took a slightly different approach to life in the high country, focusing on the arts and entertainment scene to inform residents and visitors alike about the many goings on of Flagstaff, but Saville took it on with the same enthusiasm and passion.
In his editor's note for the very first issue of Flag Live!, Johnson described Saville as someone "who leaves the Energizer Bunny in the dust every day."
Saville died in 2017 following a heart attack, but the mark he left on Flagstaff extends far beyond Mountain Living and Flag Live!
He was a humanitarian through and through, serving in volunteer leadership positions for more than 17 local nonprofits and as executive director for the Flagstaff Family Food Center and Food Bank. His professional experience also included managing The Lumberjack, NAU's student newspaper, and working as a facilitator for the City of Flagstaff's downtown business sector.         
A true member of the community, the current staff of Flag Live! strives to carry on the publication with the same vigor Saville brought to the table in the beginning.
Brian Johnson, co-founder/editor-in-chief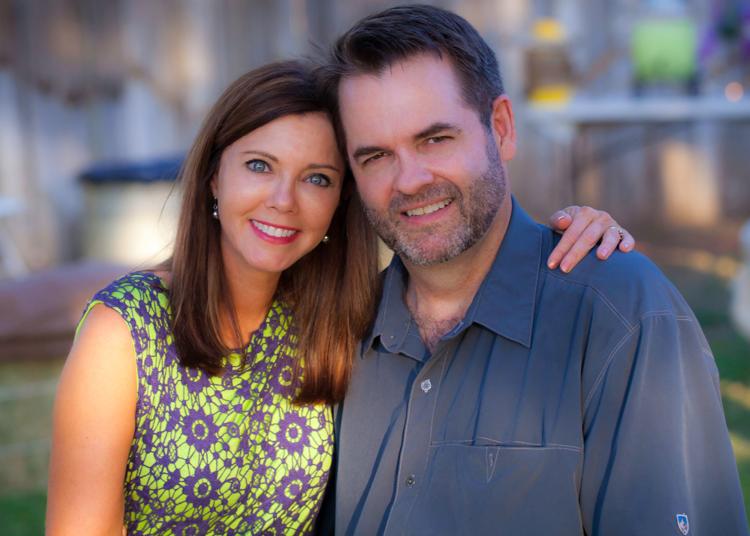 When Brian Johnson thinks about his tenure at Flagstaff Live!, it's not necessarily the stories he thinks about; it's the people behind the stories, the creative minds whose passion, dedication and love of all things art brought the publication from pipe dream to a 25-year reality.
"In my view, the initial and continued success of Flagstaff Live! has to do with the community of writers, photographers, artists and others who simply loved their art and wanted to share it with others in that amazing community," Johnson says. "True, I had the idea of how to present the magazine—mainly the different sections format—but that would have been short lived if it wasn't [in] Flagstaff, where so many had the expertise, writing ability and generosity of spirit to help get Flagstaff Live! off the ground."
Johnson acted as the publication's first editor in chief. Along with Steve and Jill Saville, and a bevy of hungry, passionate local writers, he set out to fill a gap in Flagstaff's arts and culture scene. With Flag Live!, Johnson wanted to bring local musicians, artists and writers, as well events and happenings, to the fore. Those early days, he says, were challenging.
"It was a lot of work by all of us because we really didn't know exactly what we were getting into. There were long hours, late nights, tech issues, printing issues, going digital—just a lot of challenges, but we always got it out, and I attribute that to a lot of the staff. We had this obligation to the publication and the community, but it was kind of like drinking out of a fire hose because there was so much," he says.
When he left Flag Live!, Johnson moved to the Phoenix area where he worked at SanTan Sun News, Ahwatukee Foothills News and others. After brief stints in Memphis, Tennessee, and Portland, Oregon, Johnson now lives with his wife Kimberly Ovitt in Silver Spring, Maryland, where he does photography and videography, an interest he picked up from his years at Flag Live! Johnson still calls Flag Live! "the highlight of his career."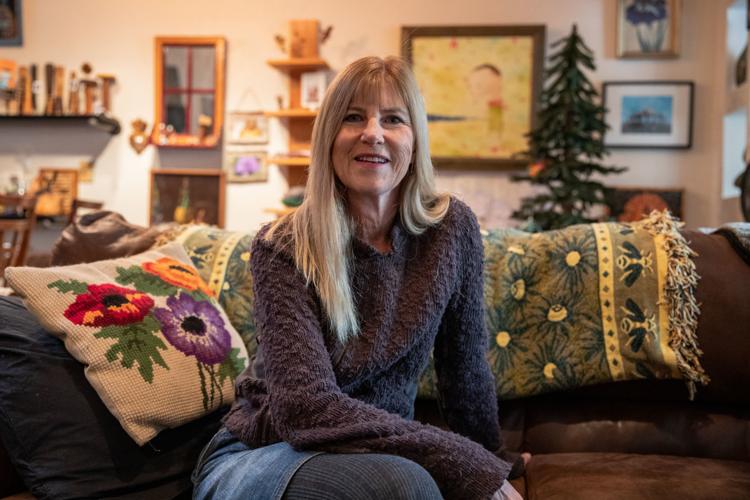 Jill Divine has worn many hats over the years, including that of poetry professor at Coconino Community College and owner of Vino Loco for  7 years, but the most constant one is that of writer.
Divine began writing for Flagstaff Live! in 1995. She was working as a clerk typist at Flagstaff City Hall after graduating from college in California just three years prior. Though Divine received her bachelor's degree in behavioral health, poetry was a constant and persuasive tug, consuming much of her time outside of class. She wanted to pursue it in some form, and a letter from Northern Arizona University professor and poet Jim Zimmerman, in which he sung Divine's praises, was the final push. Divine decided to move to Flagstaff and give writing a go through a master's program at NAU.
"I really wanted to investigate being a writer before I went on to get a master's in psychology because really, writing was my love," Divine says. "So coming here and doing that was important so I'd never be asking myself what could have been."
Her time at NAU led to a collection of poems called Game, which made Divine a finalist for the Patterson Poetry prize.
Divine's columns in Flag Live! were themselves quite poetic, ruminations on life as well as recommendations: How a family might enjoy the town at under $10 or the ways in which a Velcro wall was the strangest and best place to take one's child. She also penned the occasional short story for a now-defunct section called Tell Me A Story.
"I just loved writing there so much," Divine says. "It was so much fun and just being in that writer's community was amazing."
She stopped writing the columns in 1998 when her son was born. Single motherhood would take up much of her time. In 2007 she began volunteering at the Coconino County detention facility, teaching art and poetry to incarcerated men and women. In 2013 the position turned into her full-time job, one she still has today, serving as counselor and teacher at the jail. It's a job Divine says marries her two loves: writing and social work.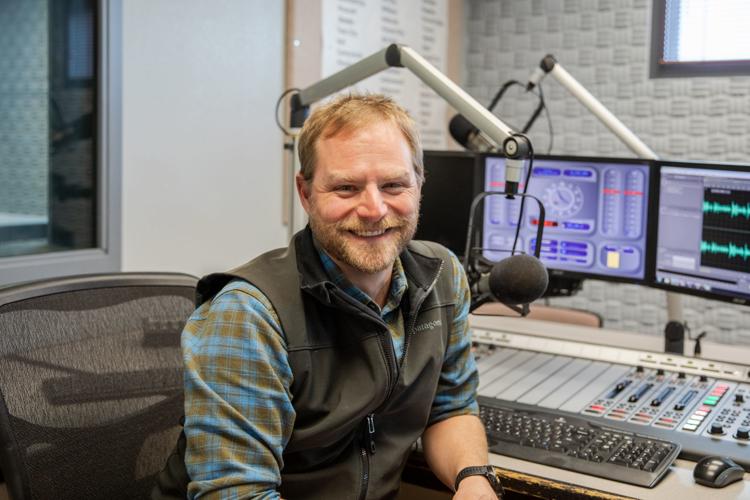 If you don't remember reading Ryan Heinsius' words in Flag Live!, perhaps you've heard his voice on the radio. Since 2013, Heinsius has been a local content manager and executive producer at KNAU, covering everything from state and tribal politics to music. In fact, when Heinsius began freelancing for Flag Live! in the early 2000s, his first article was a highly critical review of a locally produced album.
"I originally got into journalism really to write about music," Heinsius says. "I've been a musician since I was 10 years old. Music has been the central part of my life, almost every second of my life. That was sort of the original impetus to be a journalist, to write about music in that critical vein but in that celebratory vein as well." 
Although the reactions to his review, his first published piece of writing, was "almost universally negative," it taught Heinsius a lot about the role of Flag Live! and writing about local culture with a critical eye.  
"There are ethical questions abound every single week when you put that thing out. There are a hundred different things that impact your objectivity and you just have to coexist with a lot of those difficulties. You have to just find a way to work around it," he says.
Heinsius started out as an assistant editor and quickly assumed the editor role, pushing Flag Live! into more of an alt-weekly direction, taking inspiration from Phoenix New Times, The Austin Chronicle and Seattle's The Stranger.
In almost every way, Heinsius says his experience at Flag Live! was formative, from the ethical considerations of local journalism to the responsibility of consistently putting out a paper. But perhaps the most important aspect of Flag Live!, and what he carried over into his work at KNAU, is how his voice is just a small part of what makes up the greater Flagstaff community.
"That was the experience that Flag Live! gave me, was being a part of the community, feeling like what I was doing had consequence," Heinsius says. "We're all playing our part here, no matter what someone does in a community. It all means something. We're all part of a community, and that is a really glorious thing in a lot of ways. The community that we find in Flagstaff is rare. It's not common at all. That's something that really did stick with me."
Be the first to know
Get local news delivered to your inbox!