Editor's note: A version of this story was published in the Fall 2019 issue of Northern Arizona's Mountain Living Magazine. Read the full version online at www.namlm.com
Zach Wolfe owns and operates Plowing Ahead Ranch in Camp Verde along with his wife Shannon. Each week—sometimes two or three times a week—Zach makes a 120-mile round trip in which he picks up spent brewer's grain from Mother Road Brewing Company's Butler Avenue location. Every trip yields somewhere between 10-12,000 pounds, all of which will go to feed his cattle and chickens, and is distributed among other ranchers with whom he shares the proceeds of their respective operations.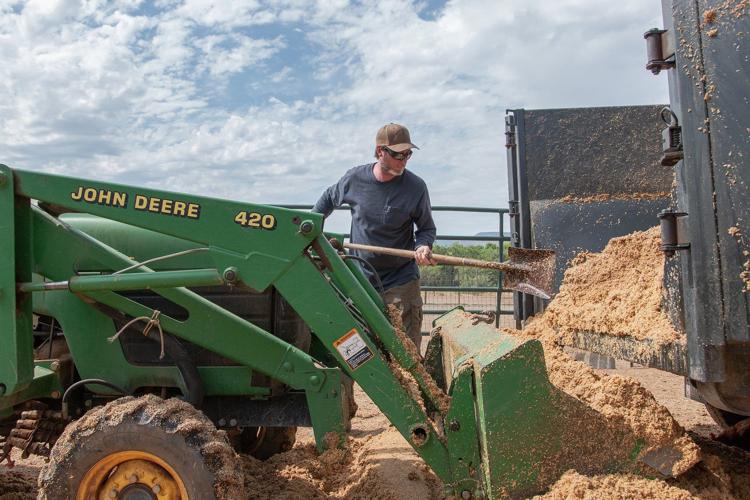 With 11 acres of irrigated pasture, Zach and Shannon are able to raise horses and chickens, care for their neighbors' donkeys and goats, and maintain an orchard that produces apples, apricots, pomegranates and more. Most importantly, and what brings Plowing Ahead the most business, is its cattle. The couple raise upwards of 20 cattle at a time, all of which are fed through pastures that utilize regenerative practices and holistic management, as well as the spent grain Zach picks up from Mother Road every week. 
"The benefits of [using spent grain] are that we're able to maintain much healthier pasture," Zach says. "Water conservation is a huge thing for us. I mean, when we're not ranching cattle we're river rafters. So it's important to us to keep that water in the [Verde River]. By being able to take that spent barley, that brewer's grain, you're able to supplement. You're able to give the cattle what's like a treat to them. It's a fantastic source of nutrition. [With the spent grain] we're able to do on 11 acres what most people couldn't on 100 acres."
Beer is made from malted barley, and most breweries receive its grains already malted. The first step in the brewing process is milling the malt, which cracks the grains and releases starch. The grains are then put through a mash mixer where hot water turns the starch into sugars, effectively producing wort. The wort is then drained and moved on to the next series of processes, leaving wet, spent grain approximately amounting to 85 percent of a brewery's total byproduct.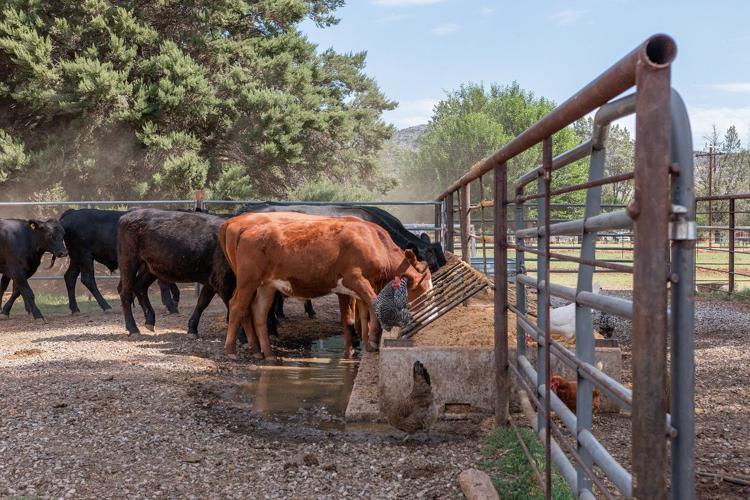 While breweries have very little use for the spent grain, its many nutrients (approximately 28 percent protein, 8 percent fat, 41 percent carbohydrate, 17 percent cellulose, 5 percent various minerals and about 75-80 percent water) make it a huge benefit to farmers and ranchers.
Since Mother Road opened its first location on Mike's Pike in Flagstaff in 2012, Plowing Ahead has been its partner. Zach says in those early days he'd drive away with four to eight 32-gallon trash barrels of seed, which was just barely enough, sometimes less than, to feed his cattle. As Mother Road has expanded, now with two locations and enough equipment to brew more than 8,000 barrels of beer a year, so too has Plowing Ahead, utilizing a new dump truck that cut Zach's trips in half, thus cutting his diesel fuel consumption in half, and increasing his yield.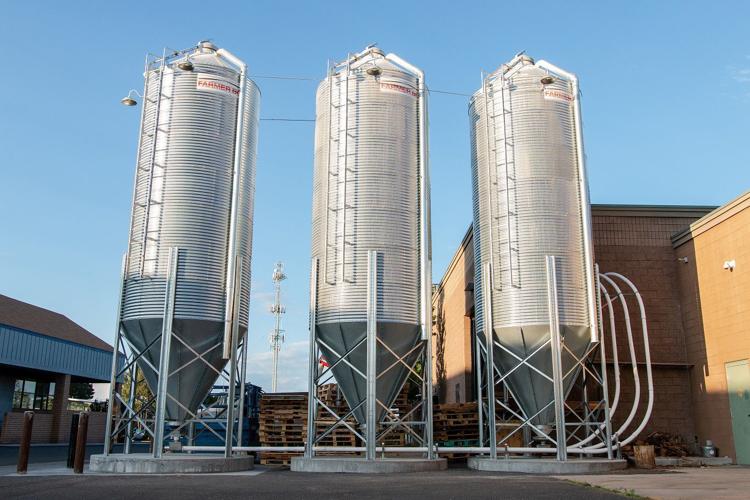 It's a relationship that benefits both parties, Zach says. Yet the Federal Drug Administration almost threw a wrench in that relationship when it proposed the 2014 Food Safety Modernization Act. 
The act proposed new rules that would have required breweries' spent grains for animal feed to be dried and prepackaged in a manner that did not touch human hands for fear of contamination, yet the FDA provided no evidence of such contamination. For many farmers and ranchers, these new rules posed a threat to their relationship with breweries to solve a problem "that wasn't a problem at all," Zach says.
"This is a symbiotic relationship that's gone on for as long as humanity has made beer. For as long as we've made beer, we have used that grain and fed our animals," he says.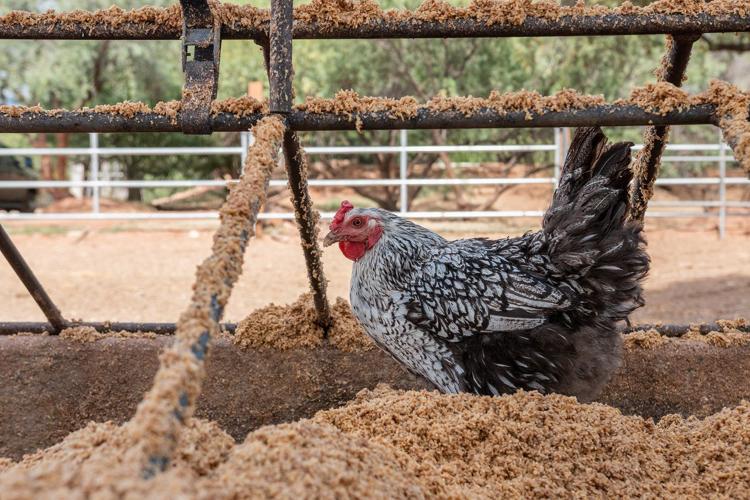 In addition to the proposed rules adding more plastic and more fossil fuels into the mix, Zach says the wet state of the grain helps provide hydration for his cattle, cutting down the ranch's water consumption significantly. 
The proposed rules would have cost breweries millions of dollars. In response, the FDA received approximately 2,000 comments from breweries, farmers and ranchers from across the country, the majority of which were in opposition, including the Wolfes.
Later that year, FDA Deputy Commissioner for Foods and Veterinary Medicine Michael R. Taylor wrote on the FDA's blog, "We agree with those in industry and the sustainability community that the recycling of human food byproducts to animal feed contributes substantially to the efficiency and sustainability of our food system and is thus a good thing. We have no intention to discourage or disrupt it."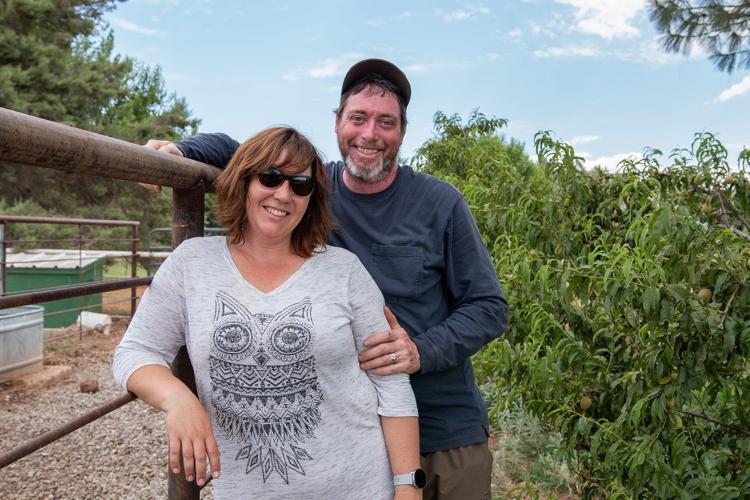 Since the FDA backed off, Zach says he hasn't heard much from the agency, and business has been steady and normal. But the response to the FDA's proposal showed the relationship between brewer and farmer—"foam to farm," so to speak—is not necessarily unique to Plowing Ahead and Mother Road. Breweries across the state, like Flagstaff Brewing Company, Dark Sky Brewing Company, Grand Canyon Brewing and Distillery—which just opened a new location in Flagstaff—Historic Brewing Company and more, donate spent grain to local farmers and ranchers. Many breweries are going even further, looking deeper into ways to be more sustainable and environmentally friendly.
As well as working with Plowing Ahead, Mother Road created the "Conserve and Protect Kölsch-style ale," a revamping of its German-style beer in support of the Arizona Game and Fish Department. For every case that's purchased, a portion of the proceeds will go to AZGFD to fund its wildlife conservation and preservation efforts. In addition, the brewery donates much of its waste to Forestdale Farm in Flagstaff. The farm uses the waste from Mother Road and sawdust from a local sawmill to create compost for its produce.
Water is another concern among breweries, especially in Arizona where our water resource is sometimes scarce. For the average brewery, it takes about seven to 10 gallons of water to produce one gallon of beer. To combat this vast usage of water, head brewer Gary Blazevich says Lumberyard Brewing Company recycles its own water during the brewing process.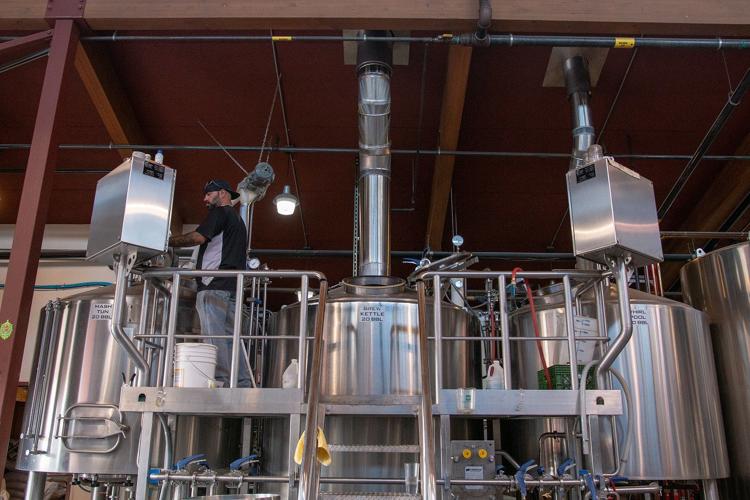 Blazevich says while the brewery does what it can to maintain sustainable practices, "there are not a lot of resources available to us."
Bigger brewing companies such as Anheuser-Busch, MillerCoors, Sierra Nevada and even Mudshark Brewery, a brewery based out of Lake Havasu that runs on solar energy, have practices in place that are environmentally conscious but also require huge amounts of money.
"On a smaller level, it's pretty hard for an average Joe to have that type of technology. It's millions of dollars," Blazevich says. "We do the best that we can with what we got to be sustainable, especially around here where Arizona has very, very limited water resources and things like that. Really, it starts with consumers. You buy local, and that beer doesn't have to travel from Colorado to Flagstaff. It travels from here to Safeway or wherever it may be in town."
The cost of beer goes beyond the price of a six-pack. It's the transportation, the water usage, the energy consumption, the cost of bottles versus cans; it's everything in motion in the early hours of morning that goes in to letting us take the edge off with a cool glass of beer in the evening.
Be the first to know
Get local news delivered to your inbox!