You're sick. Apart from having a really sweet pop shove-it, you're actually exhibiting symptoms of the common cold. Lucky for you, Flagstaff has some soothing remedies to help ease your suffering—from ingredients used to cure the common cold for centuries, to foods from entirely different continents.
This week we asked four local restaurants for their recommendations to help ease your sniffles and get you back on your feet.  
(However, if you're exhibiting serious symptoms, don't listen to us, go to the doctor. We are not medical professionals, just lowly journalists trying to eat good food and feel better.)
Throat Remedy tea – Steep Leaf Lounge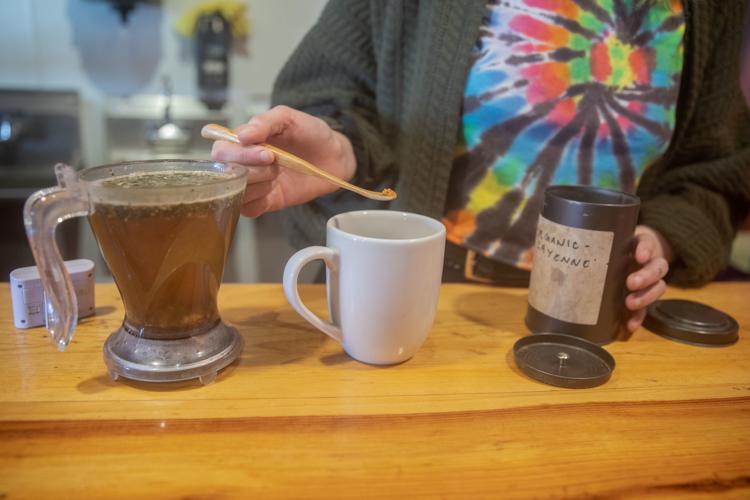 Steep Leaf Lounge appears to have mastered the art of the concoction. With shelves full of delicious and carefully mixed herbal creations, it's not surprising that the shop has a tea for seemingly every occasion—cold season included.
Whether you're already in the throes of a bad cold or simply need an immune boost, Steep's Throat Remedy is the way to go. A mixture of organic peppermint, licorice, orange peel, fennel, marshmallow leaf, clove and Echinacea, order this tea with "the works"—a dash of cayenne pepper, lemon and honey—to get a healthy boost that is tangy, sweet and a little spicy, and restores with every sip. According to the Mayo Clinic, honey is as effective as a drugstore cough suppressant. Long story short, you're sniffly self is in good hands at Steep.
Tokyo Nights, Mucho Midori – Karma Sushi Bar Grill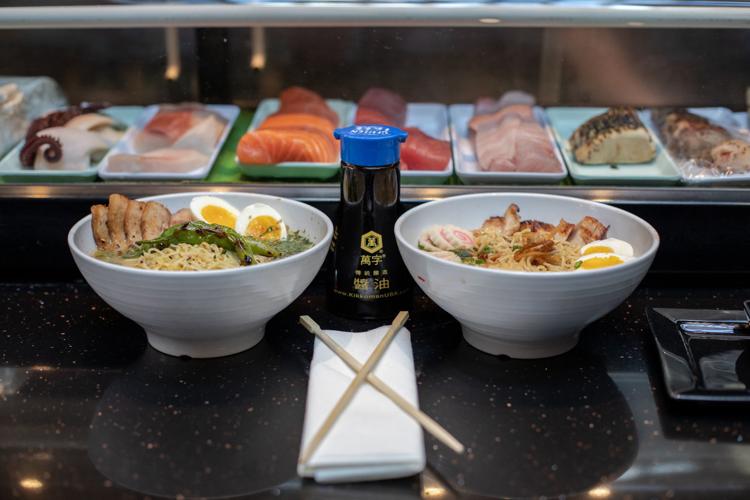 There's nothing like a warm bowl of soup when you're feeling under the weather. And to help you with a savory pick-me-up, Karma's ramen comes in clutch, specifically Tokyo Nights and Mucho Midori.
You have free articles remaining.
First, the former: a steaming bowl of soy broth with grilled chicken, a boiled egg, naruto, garlic oil, bonito flakes and scallions. The latter: roasted green chile, chicken and pork broth, pork chashu, a boiled egg, garlic oil, sesame seed, scallions and cilantro. Similar to chicken soup, the broths in both ramens, which are prepped for 10-12 hours before serving, are excellent sources of hydration while you're sick. The Mucho Midori provides an extra kick, which will clear the sinuses right out.
Sure, Karma might be known for its sushi, but around this time of year, its ramen is practically flying off the counter. (The crew served 145 bowls the Saturday before New Year's.)
Tom Ka – Pato Thai Cuisine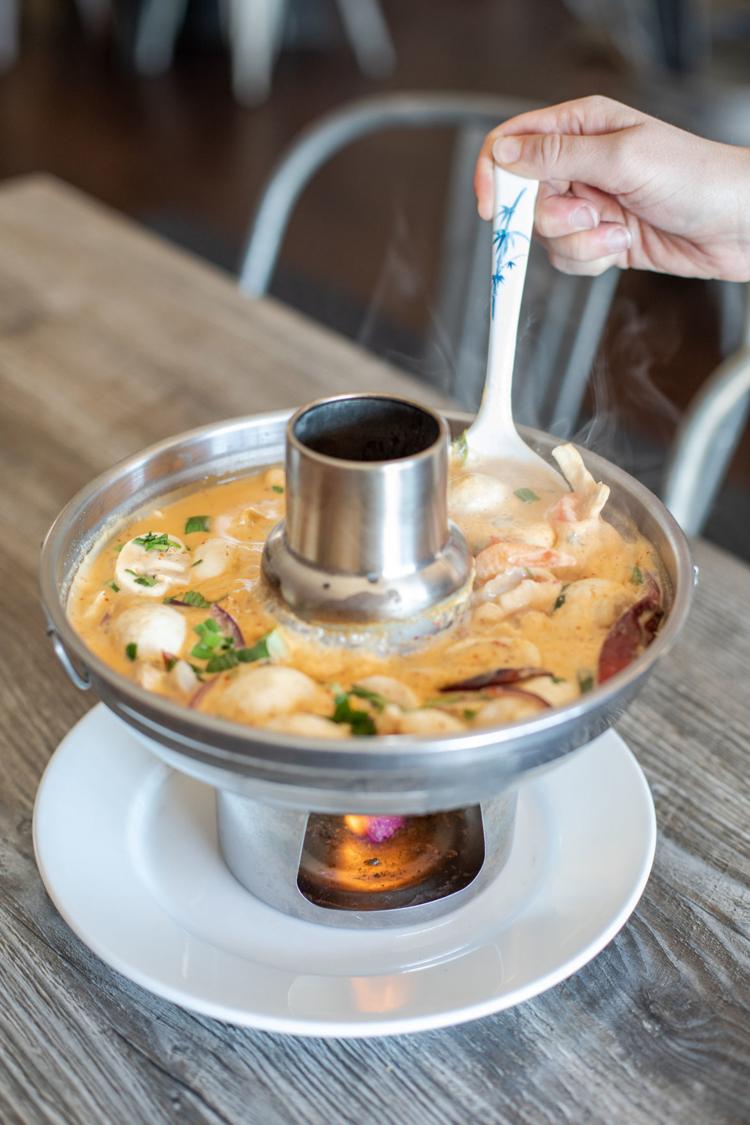 Spicy foods open up the sinuses, coconut is chock-full of antioxidants, vitamin C, calcium and zinc, broth is both hydrating and comforting, and Pato Thai Cuisine's Tom Ka soup contains each of these ingredients and more.
This coconut milk-based soup comes from Bangkok and the central plains of Thailand and has a number of variations. Pato Thai owner Patrick Kraisorn, who personally trains each of his chefs, prefers to serve his Tom Ka with shrimp and chicken, though that, like the spice level, is customizable. With tomatoes, chili, mushrooms and more, Tom Ka is a wonderful balance of sweet and sour aided by the fragrance of lemongrass, cilantro and lime. Order the large portion, which comes in a hot pot that keeps the soup warm and offers a generous helping that allows for plentiful leftovers.
Something as flavorful as Pato's Tom Ka can be tasted even when the palate is dulled by a stuffy nose.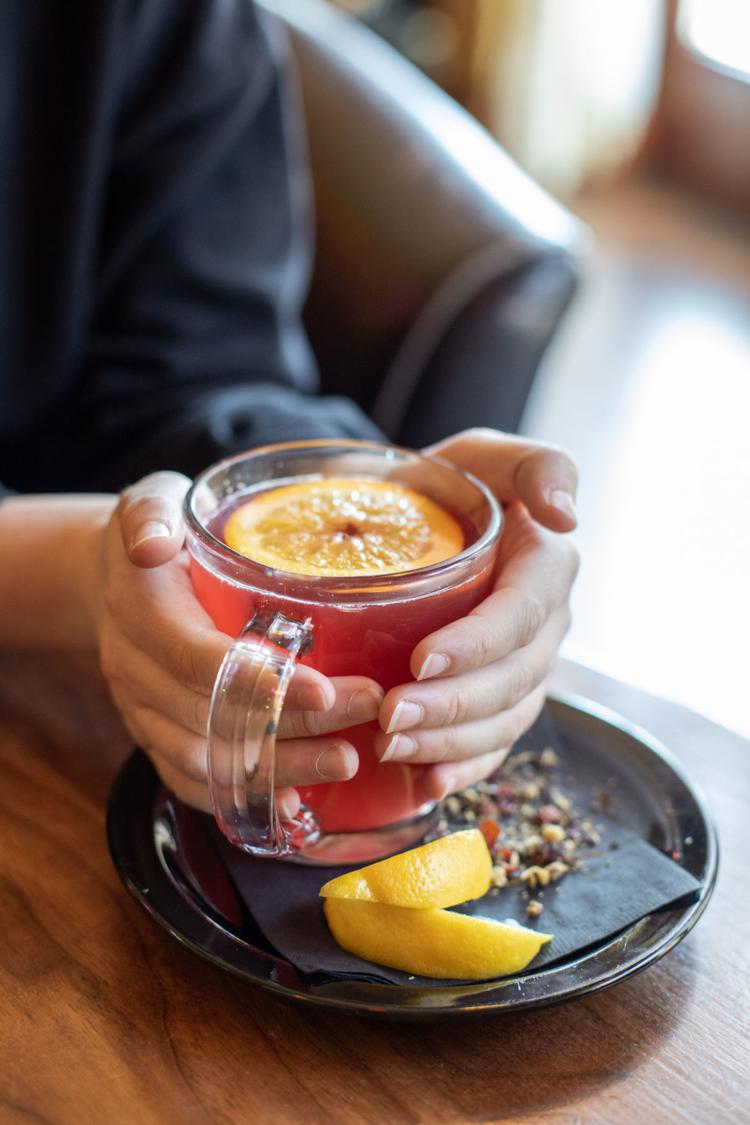 Your aunt may have been on to something. Of course, if ingested too much, a Hot Toddy can actually make one more sick. But, so long as you keep drinking water and other non-alcoholic fluids, ain't nothing wrong with the occasional Hot Toddy, and Rendezvous has a sweet concoction sure to mitigate some of the symptoms of the common cold—and it's especially delicious to boot.
Most Hot Toddies are made by boiling water, stirring in some honey and whiskey, and slapping a lemon in that bad boy. Not at Rendezvous. At Rendezvous, a Hot Toddy is made using house-made herbal tea, a chamomile blend with rose hips, lavender and peppermint. A shot of American Honey Whiskey livens ups the drink while the chamomile soothes your throat. Adorned with a slice of orange, Rendezvous' Hot Toddy stays warm and sweet the whole way through.