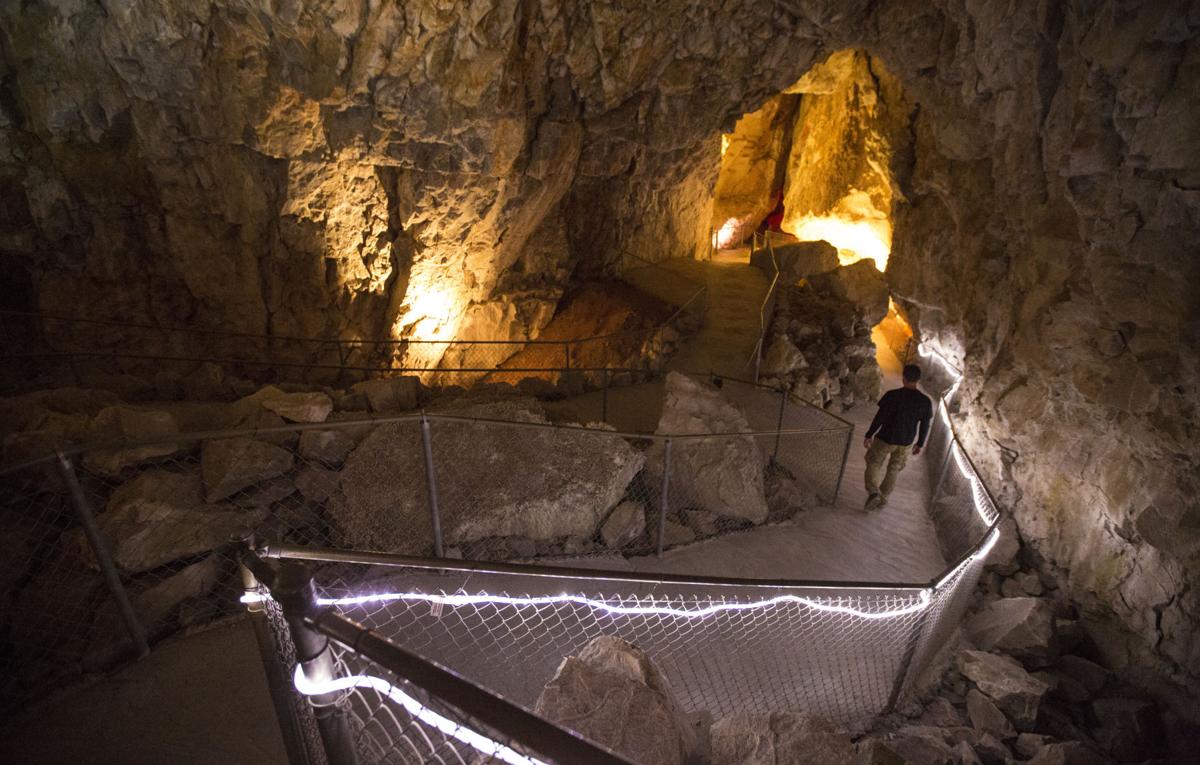 For many, the image of Route 66 is one of bright neon lights, greasy hamburgers and the open road. But businesses located along the route have long struggled, and that shimmering symbol of historic Americana has dimmed.
Ed Klein, Route66World.com founder, has dedicated his time and skill to renovating historic sites along the Mother Road and giving advice to owners in need of refreshing their business model, never asking for money or special recognition from those he helps.
"I don't want anything," he says. "I just don't want the route to die."
While some famed attractions along Route 66 may have fallen into disrepair, it's the people that bring life to the historic byway.
"I encourage everybody, every single person that drives the route to talk to as many people as you can," Klein says. "[Many] travelers go, they drive, they see things, they stop at a restaurant to eat, they stay in a motel, they get up and go with very little interaction. And the vast majority of people that they're seeing, they're great people and they know the history. You really will be treated like family."
So for those looking to take a brief day or weekend trip for a change of scenery, cruise down Route 66, see the sites and support some of the businesses along the way. Wear a face mask, distance when possible, wash your hands often and make some memories.
Flagstaff
Flagstaff Visitor Center. Start at the Flagstaff Visitor Center, 1 E. Route 66, where you can pick up a Route 66 passport. This nifty document reveals locations in Arizona and throughout the 2,448-mile route where passport holders can collect unique stamps, as well as free souvenirs or discounts. The visitor center is open Monday-Saturday from 8 a.m. to 5 p.m., Sunday from 9 a.m. to 4 p.m.
Mother Road Brewing Company. Named for the historic road itself, this local brewery opened its downtown tap room along the original alignment of Route 66 on Mikes Pike in 2011. To-go orders of Mother Road beer can be made at 7 S. Mikes Pike or online at www.motherroadbeer.com. (While the brewery is well-known for its Tower Station IPA, Flag Live! recommends the refreshing Conserve and Protect Kölsch-Style Ale, with proceeds benefitting the Arizona Game and Fish Department.) Hours of operation are Tuesday-Friday from 3 to 9 p.m., Saturday from noon to 9 p.m. and Sunday from noon to 8 p.m.
Miz Zip's. A Flagstaff staple since the 1950s, the nostalgia of Miz Zip's—along with the pie—has helped bring people back time and time again, with many local regulars recalling fond memories of eating at the restaurant as a kid. Like the best of Route 66 diners, Miz Zip's has held onto the power of home cooking. Zip's is open from 6:30 a.m. to 2 p.m. Call (928) 526-0104 to place an order for delivery or pick up. www.mizzips.com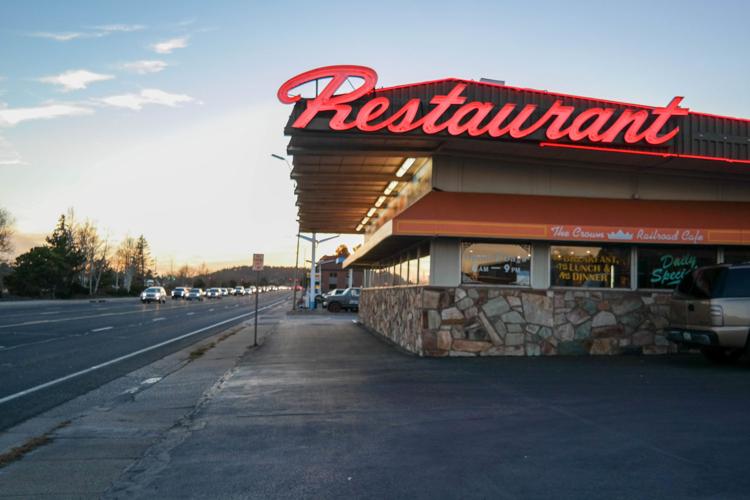 Crown Railroad Café. Crown Railroad Café has been a favorite of locals and travelers alike since the 1960s. A miniature train makes its way above the heads of diners on an equally miniature track, and the menu features all the classic diner fare, including the famous 66 varieties of omelet from which to choose. The café is open for dine-in, carryout and delivery every day from 6 a.m. to 8 p.m. www.thecrownrailroadcafes.com
West of Flagstaff
Seligman. This railroad town gained the title of "Birthplace of Historic Route 66" in 1987 thanks to the efforts of barber Angel Delgadillo who helped convince Arizona to dedicate the route as a historic highway. Seligman began struggling when the I-40 bypassed it in 1978 and tourism revenue dropped, but it has since attracted visitors from all over looking for a taste of quintessential Americana. It was even the inspiration for the town of Radiator Springs in Pixar's Cars (2006).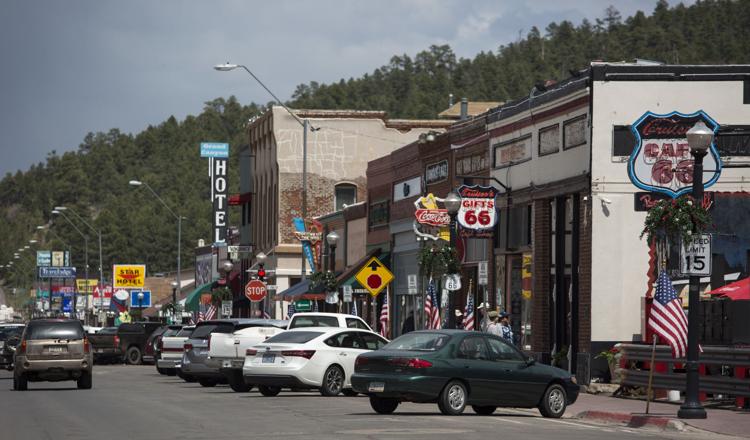 Williams. Gift shops line Route 66, which serves as the main street of downtown Williams, offering a wide variety of kitsch. After shopping, stop by Pine Country Restaurant, 107 N. Grand Canyon Blvd., for a slice of their famed homemade pies.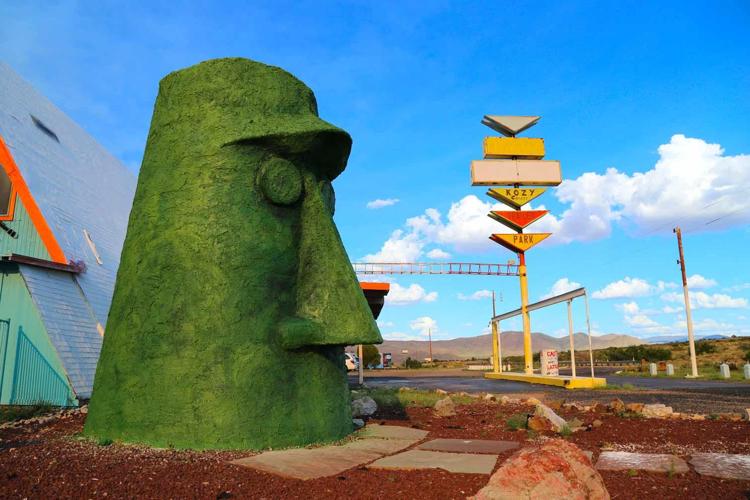 Giganticus Headicus. Inspired by The Andy Warhol Diaries, welder Gregg Arnold built this 14-foot-tall statue—resembling a mix between an Easter Island head and a Tiki God—at the old Kozy Korner trailer park complex in Kingman. This roadside curiosity offers a fun photo opportunity for travelers passing through.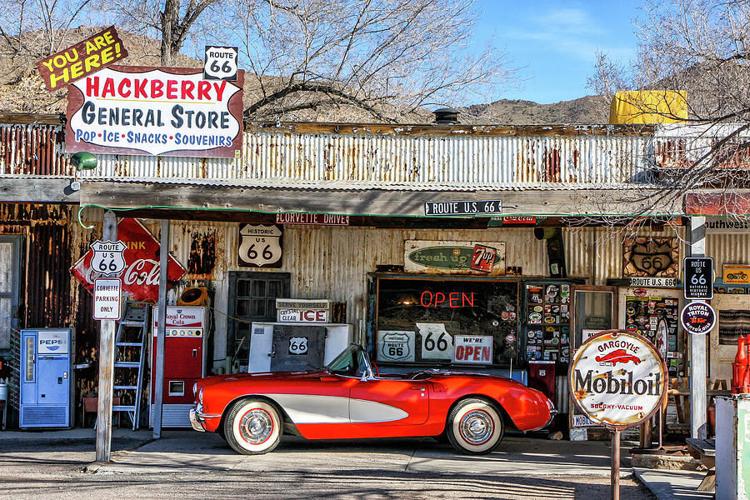 Hackberry General Store. Another must-see near Kingman for nostalgia buffs is the Hackberry General Store. Historic Pegasus gas pumps and rusted-over Model A's from the early 20th century welcome visitors out front, while the inside boasts a wide variety of Route 66 memorabilia. Visit the general store on Facebook for more information.
Grand Canyon Caverns. Adventure awaits visitors on this stretch of Old Route 66 in Peach Springs. Stop by to explore a 345-million-year-old network of caverns 21 stories below the surface during daily tours from 10 a.m. to 4 p.m. Extra safety measures are currently in place to protect the health of visitors. Call (928) 422-3223 to reserve a tour, or visit www.gccaverns.com.
Oatman. This mining town on a scenic stretch of West Route 66 was in danger of disappearing before it rose again as a fun and curious tourist town. Wild burros wander the town, direct descendants of the burros brought by gold miners as pack animals. While previously allowed, feeding the wild animals is now forbidden, with fines given to those caught doing so. In between Oatman and Kingman, Cool Springs offers great views along with a gift shop and small museum. www.oatmangoldroad.org.
East of Flagstaff
Meteor City. New owners Mike and Joann Brown have been working to restore Meteor City to its former glory since they purchased the property in 2017. Established as a gas station in 1939 and then a trading post named in honor of neighboring Meteor Crater by Jack Newsum in 1941, Meteor City is a familiar landmark along the Mother Road. Visit Meteor City – Route 66 on Facebook for updates.
Standin' on the Corner Park. Celebrate Winslow's claim to fame by grabbing a selfie at Standin' on the Corner Park, Route 66 and North Kinsley Avenue. The Eagles put the town on the map with their 1972 hit "Take it Easy." However, the corner on which the girl caught Jackson Brown's eye was actually supposedly in Flagstaff on Route 66, where the Dog Haus currently stands on the corner of Route 66 and Switzer Canyon Drive.
Earl's Route 66 Motor Court. Visitors who stay at Earl's Route 66 Motor Court in Winslow are welcomed back in time as they relax in the comfortable motel that reflects the historic route's heyday. www.winslow.town.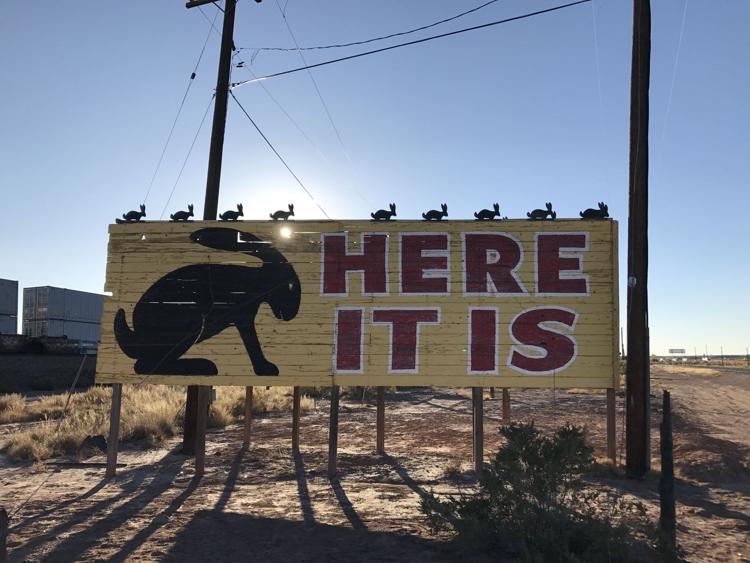 Jack Rabbit Trading Post. Home of the famous Here It Is sign, Jack Rabbit Trading Post has catered to tourists along Route 66 since 1949. Visitors can purchase a variety of memorabilia while appreciating this notable slice of history. www.jackrabbittradingpost.com
Petrified Forest National Park. One of the world's largest assemblies of petrified wood is located right in our backyard. The Petrified Forest National Park is currently offering backcountry hikes into never-before-open areas like Red Basin and Martha's Butte as well as new exhibits. Visit www.nps.gov/pefo or call (928) 524-6228 for more information.
Be the first to know
Get local news delivered to your inbox!