The train works like a palate cleanser to the ear, like chewing ginger after wine or sniffing coffee beans after perfume. When the red and white gates strewn with graffiti and stickers raise their arms and the flashing bells reach a sudden halt in their toll, the train rumbles in the distance, and the sound of night, the undertone of everyday life in Flagstaff, begins to reveal itself: car tires toppling over the railroad tracks, the indistinct chatter on the patio of Flag Brew, houseless folks asking for a cigarette, jazz whispering from Majerle's open windows, monsoon rains trickling down. It's all put into focus by the sound of the past colliding with the current.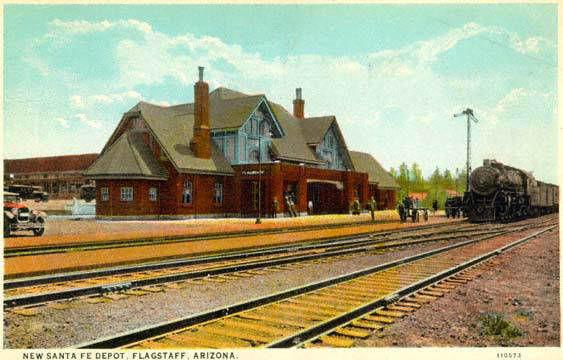 As the train rolls away into the night, a bright red stop light paints itself on the tracks, a faint reminder of the danger that can occur—that has occurred—when the train's hulking presence is not heeded. Since its founding, the train has consumed countless lives by derailments, accidents, suicides and daredevil stunts.
When an Atlantic and Pacific Railroad rail line was built in Flagstaff on Aug. 1, 1882, it was only six years after the small settlement was given its name. Although only a pit stop in America's grand transcontinental convergence—its true destination: the western coast—the railroad in Flagstaff, shrouded in history, invention and tragedy, has come to define the town.
THE SAWMILL AND THE TRAIN
Johnny Anaya smiles and pauses for a moment while an orange and yellow engine car of a Burlington Northern Santa Fe freight train screeches down the tracks in front of the Flagstaff Visitor Center. Built in 1926 by the Atchison, Topeka and Santa Fe Railway, the building is made up of Tudor Revival brick and a cross-gabled roof, sharing space with the Amtrak station, which sees two passenger trains a day.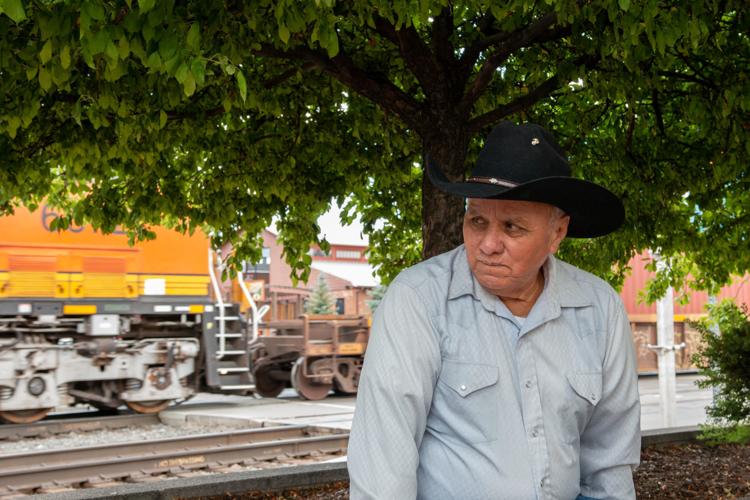 Every Friday and Saturday for 10 years, Anaya has conducted walking tours around Flagstaff's historic downtown. When Richard and Sherry Mangum, who used to give the tours in elaborate 19th-century getup, retired, Anaya took over. His black cowboy hat is spotless, save for the U.S. Military button gleaming in the sun that occasionally peeks through overcast skies.
Anaya likes beginning stories on his tour by giving visitors two versions: the fake one and the real one. He points at the San Francisco Peaks beyond grey smoke from the recent Museum Fire which burned more than 1,800 acres of land, and says settlers gave it that name because an old tale alluded to the fact that one could see as far as San Francisco from its highest point. Anaya laughs and says he drove up there twice and "I didn't see no San Francisco." Instead, he says the peaks were named after the Patron Saint Francis of Assisi.
As Flagstaff grows and changes, with much of its history at the embellishment of imaginative historians, Anaya says, "I want the history of Flagstaff to be told the correct way."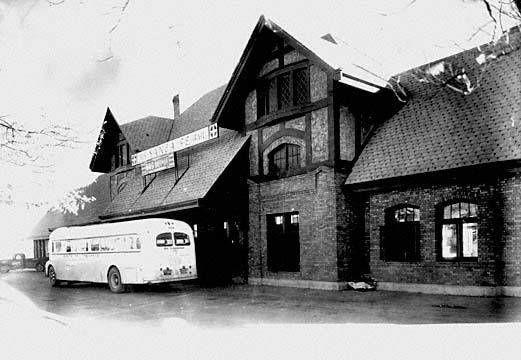 When the train arrived in 1882, Old Town had already established 10 buildings and a spring which served as a water stop for the railroad and its passengers. Chicago industrialist and businessman E. E. Ayers had also established Flagstaff's largest lumber mill prior to the train's arrival. In tandem, the sawmill and the coming of the railroad effectively pushed Flagstaff into modernity—with the mill providing jobs and resources, and the railroad transporting workers, wool, mail and newspapers from the east. As Platt Cline, author of numerous works regarding Flagstaff history and former editor of the Arizona Daily Sun, wrote in his book, Mountain Town: Flagstaff's First Century, "the railroad was Flagstaff's father, and its mother was the sawmill."
From its original depot in Old Town, the railroad moved a half-mile east to its current location in 1883, with local merchants following suit and building shops, saloons and hotels along what would become known as Front Street.  Later Front Street would be called Railroad Avenue, and even later Santa Fe Avenue. Now, with such Flag staples like Firecreek Coffee Co., Flagstaff Brewing Company—which recently celebrated its 25th anniversary—and others, it is part of the historic Route 66 and continues to be a major thoroughfare in the city.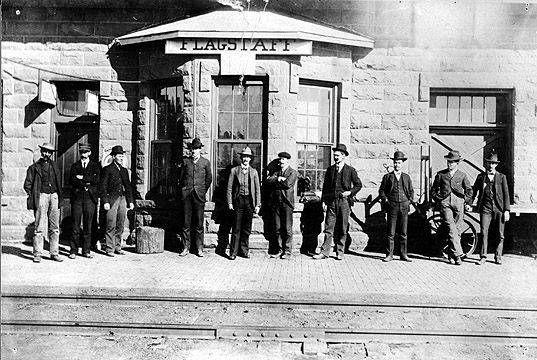 Anaya is a board member of the Arizona Historical Society and a licensed tour guide, and he sprinkles his tours with his personal history. Born and raised in Flagstaff's La Plaza Vieja neighborhood, or "Old Town," Anaya has a lifetime of experience watching Flagstaff grow into the burgeoning tourist and cultural hub it is today.
"My grandparents used to work at the sawmill," he says, noting that the black Engine No. 25 locomotive that sits just north of Flagstaff's old train depot used to frequent Old Town. "I'd hear that thing all the time. It used to pass behind my house. [The train and the sawmill] brought people together. My grandparents met the Harpers and the Babbitts when they traveled here. If it wasn't for the train, I wouldn't be here."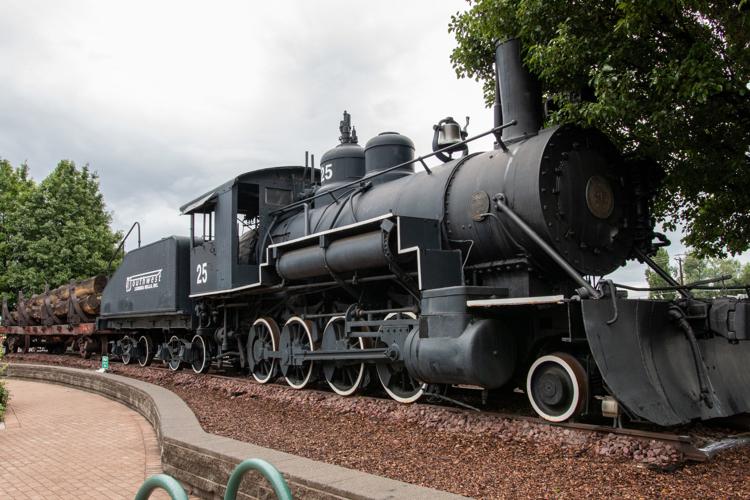 You have free articles remaining.
When the freight train finishes passing through, Anaya continues his tour, but not before noticing a group of children and parents rushing out to the tracks to pick up pennies they laid out for souvenirs.
He shakes his head and his smile folds into a grin.
"They shouldn't do that," he says. "It's illegal and it's dangerous."      
Long haul freight trains can weigh anywhere from 3,000 to 18,000 tons, and travel at upwards of 70 mph. All that weight and speed make for a whole lot of noise, around 80 decibels—although the newspaper press to print this article peaks at about 97 decibels—and with its horn, that sound can top around 190 decibels. Although the city and BNSF railroad established Flagstaff's downtown area as a "quiet zone" in 2010, train engineers still use their horns, especially if somebody is on the track, as Jake Hoyungowa was on the morning of May 10. According to a report summary filed by the Flagstaff Police Department, "The Engineer of the train stated that the male was squatted down in the middle of the tracks with his hands covering his ears. This was declared a suicide as the engineer stated that the train horn and bell was ringing, giving warning to the subject."
From 2014 to 2019, there were six reported incidents in Flagstaff involving suicide or attempted suicide via train. Across the state, the Federal Railroad Administration reports it saw four injuries and 21 fatalities by suicide. Across the country, there were more than 1,000 rail suicide fatalities, with 2015 experiencing the highest recorded number of suicide incidents (30 injuries and 328 fatalities).
According to the U.S. Department of Transportation Volpe Center, the FRA began collecting suicide data from U.S. rail carriers in June 2011, stating, "These statistics likely underrepresent rail suicides. When the medical examiner or coroner reports that the cause of a rail fatality is undetermined, it is recorded as a trespass death and not a suicide, even though the cause is officially unknown…Additionally, it may take months or years for verdicts to be finalized, so the most recent data are likely significantly underrepresented."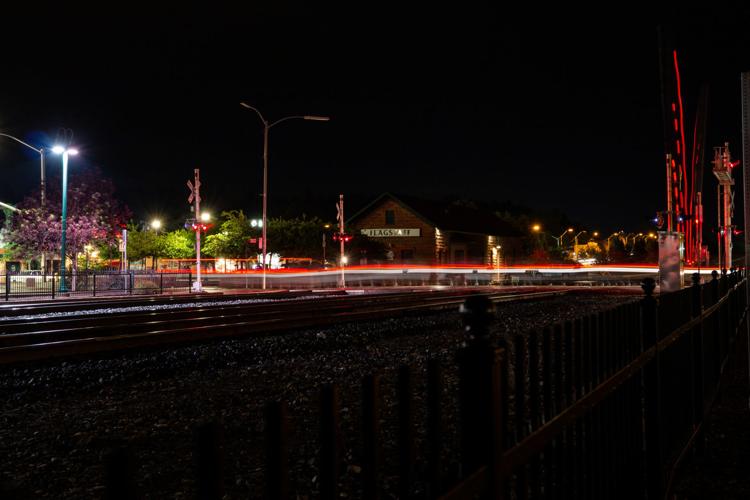 Death via train is not an unusual occurrence in Flagstaff. Last year, former Coconino Community College student and Flagstaff local Jason Wygle lost his life attempting to touch an oncoming train, and in 2017, two men, Anthony Ortiz (66) and Sheldon Negale (40), were killed after being struck by oncoming trains. Both Ortiz and Negale appeared to be intoxicated at the time of their death, but the separate events left FPD and the city with few solutions on how to prevent such incidents. With the establishment of downtown's quiet zone in 2010, which means train engineers are not required to blow their horns every time the train crosses the at-grade crossings, though they can still use horns if they feel there is a dangerous situation, train deaths saw a slight increase—averaging 1.37 deaths by train per year from 2003 to 2010 and 1.63 from 2010 to 2017. After the incidents in 2017, the City of Flagstaff stated it had no plans for removing the quiet zone establishment, nor was it considering adding more pedestrian gates to the San Francisco and Beaver Street crossings. 
FPD also had few solutions, with former public information officer Sgt. Cory Runge saying that police are unable to do more than enforce the current laws.
"We enforce trespassing laws when people illegally cross the train tracks, but at a certain point an individual has some responsibility to protect themselves," Runge told the Arizona Daily Sun in 2017. "The fact is that the lights, sirens and bells were working and these people chose to expose themselves."         
Despite its danger, Flagstaff's annual Train Day celebration sees hundreds of visitors curious to learn how the BNSF and Amtrak continue to service Flagstaff. A 10-year tradition, the annual Flagstaff Train Day is one of the many ways the train continues to be admired and revered. 
Last year, Mural Mice Universal added a mural inside the Visitor Center depicting Flagstaff in 1882, complete with a model of Old Town and a freight train that loops around the interior. The Crown Railroad Cafe on Route 66, built in the 1960s, also pays homage to the train's legacy in Flagstaff. The Flagstaff Model Railroad Club features a handful of train enthusiasts who depict trains and northern Arizona landscapes as accurately as possible.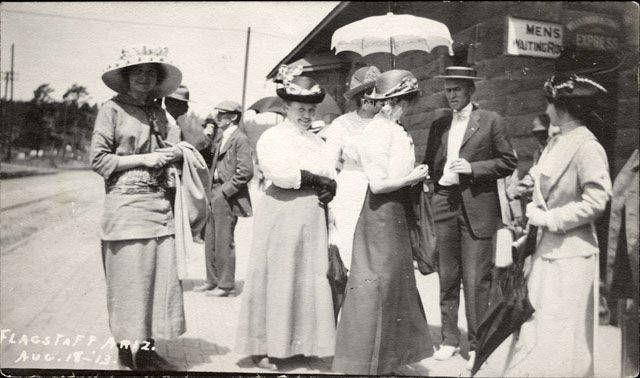 What is Flagstaff's history without mention of its relation to the Atlantic and Pacific railroad? The 35th parallel that defines the southern border of Tennessee, the border between North Carolina, Georgia, even further, connects Flagstaff and the southernmost point of Nevada to the Mediterranean Sea, Asia and the Pacific Ocean. Flagstaff, in many ways, owes its being to the advent of the railroad system in America, and as long as Flagstaff exists, so too will the train's legacy.
To learn about the railroad and its history in Flagstaff, visit the Flagstaff Visitor Center at 1 E. Route 66. Johnny Anaya conducts Historic Flagstaff walking tours Friday and Saturday. Call 213-2951 for more information.
If you are having thoughts of suicide, call the National Suicide Prevention Lifeline at 1-800-273-8255 (TALK) or go to SpeakingOfSuicide.com/resources for a list of additional resources. The Behavioral Health Crisis Hotline can be reached at (877) 756-4090 or We Care Northern Arizona at (928) 527-1899
Be the first to know
Get local news delivered to your inbox!