We can't always guarantee what the future holds, but one thing is for sure: August means it's back to school at Northern Arizona University. Since 1899, students hungry for knowledge and with a thirst for life experience flock toward this mountain town for a taste of something new and different. After university, some might stay, find a job (like, ahem, working for the local rag) and perhaps raise a family. Others might leave and find new experiences and a place to call home. But for a few years, NAU students will find themselves here, in a bastion of cultural energy at 7,000 feet.
As a new student, and resident of Flagstaff, it can be intimidating to seek out everything the city has to offer, what with all the greasy locals swarming the Flag Brew patio (don't worry; they're harmless) and the myriad of shows and art events happening around town. That's where we come in.
Here at Flag Live! we like to think we're pretty up to speed on all things arts, culture, food, lifestyle and just plain old weird trends (Siri, what's a Birkenstock?), so we put together a list of some of our favorite elements of what makes Flagstaff home to us. It has lots of new restaurants, venues, events, establishments and so much more, it's hard to keep up, but here's a chance to stay in the loop. If all else fails, ask a local. And be sure to pick up a new issue of Flag Live! every Thursday at locations all around town and online at www.flaglive.com. Enjoy!
---
Gigs for You Kids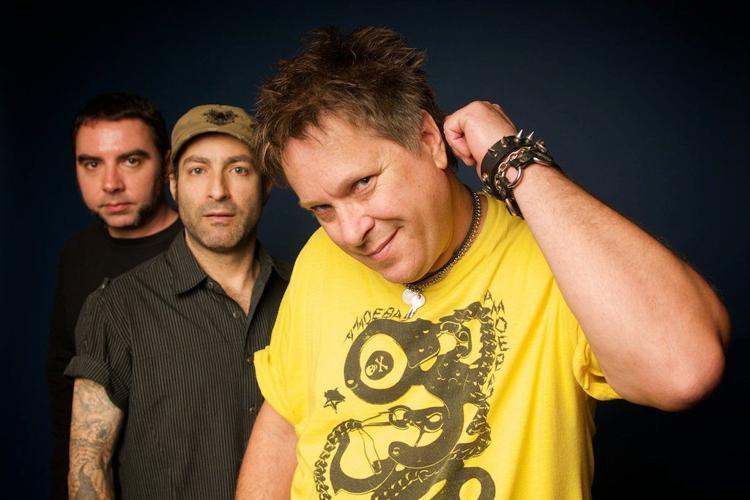 Agent Orange (Aug. 31). This one is for fans of rowdy music and fun. One of Agent Orange's claims to fame is they were one of the first bands to combine the powers of punk rock with 1960s surf music when they formed in Orange County in 1979. While the band's most recent studio album was released more than two decades ago in 1996, they've remained active through constant touring, turning the focus to the trio's energetic live performances rather than recording new music just for the sake of it. Punk isn't dead, just busy living life. Green Room, 15 N. Agassiz St. www.flagstaffgreenroom.com.
Fayuca (Sept. 15). Phoenix is made up of more than just hot asphalt and cacti. The music scene has turned out many successful bands like Jimmy Eat World, the Gin Blossoms and Authority Zero, and now Fayuca joins that list with their brand of reggae and Latino rock. Since putting out their first album in 2004, Fayuca has gone on to tour internationally and open for bands like Slightly Stoopid and Sublime with Rome. Make sure your dancing shoes are in good shape before you check out this show. Green Room, 15 N. Agassiz St. www.flagstaffgreenroom.com.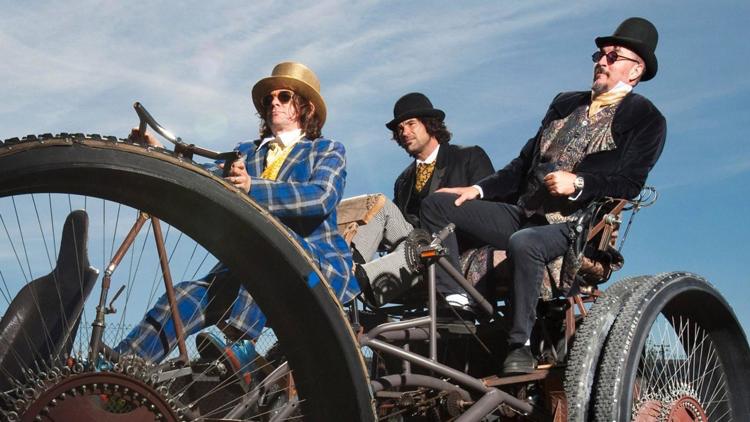 Primus (Sept. 19). Primus is not just that band that was featured on Tony Hawk's Pro Skater.Since 1984, intermittent with a few breaks here and there, Primus has been crafting cool funk-punk and experimental metal tunes, making them the stuff of rock n' roll legends. The band's most recent effort and ninth studio album The Desaturating Seven shows Primus is still the weirdo punk three-piece we know and love. Catch them in September at the Pepsi Amphitheater at Fort Tuthill County Park. www.forttuthill.com
The Happy Fits (Oct. 5). All the way from Clinton, New Jersey, comes The Happy Fits, a unique three-piece indie-rock outfit. The band is comprised of Ross Monteith on guitar, Luke Davis on drums and Calvin Langman on electric cello. You heard us. Electric cello. All that combined creates a sound that is youthful, chaotic and so, so catchy. They've played in Flag a few times before, and in October they'll be returning to Firecreek Coffee Company, 22 E. Route 66, for a performance with Paper Foxes and Lady Sol. Let's welcome these boys back into town. 
Trampled by Turtles (Oct. 7). Trampled by Turtles would be a terrible way to die, but a great live music experience. The bluegrass/folk outfit combines all the best aspects of bluegrass and folk music with energetic banjo phrases, soulful harmonies, sweet violin melodies and lyrical themes revolving around the impermanence of human existence. Their eighth studio album, Life is Good on the Open Road, came out earlier this summer and the title track offers words of wisdom following the band's brief two-year hiatus: "The light inside you comes and goes/ but it never really goes out." Orpheum Theater, 15 W. Aspen Ave.www.orpheumtheater.com.
Festival Central
Colorado River Days (Aug. 30–Sept. 18). One of the most revered and protected—yet horribly threatened—resources on the planet flows through Arizona. The Colorado River is constantly under siege, and the Sierra Club Grand Chapter has fought for decades to protect this wonder, which is both sacred and invaluable to almost every life in the Southwest. Colorado River Days Flagstaff brings together 20 days of musicians, artists, river runners, authors, photographers and all those who share a connection to the waterway and surrounding lands. Find location information for individual events at www.coloradoriverdaysflagstaff.org.
Flagstaff Festival of Science (Sept. 21–30). Of the many festivals northern Arizona hosts year-round, the annual Flagstaff Festival of Science, now in its 29th year, is one of Flagstaff's most fascinating. This year, the city of Flagstaff celebrates its lunar legacy, 50 years since its role in the famous moon landing, with a full year of events, lectures and activities sponsored by the Flagstaff Festival of Science. On top of that, this year's keynote speaker is director of the General Motors-Carnegie Mellon Autonomous Driving Collaborative Research Lab Raj Rajkumar. As always, the free 10-day event will include field trips, guided hikes, star parties, open houses, hands-on exhibits, presentations and archaeological excavations. www.scifest.org.
Northern Arizona Book Festival (Sept. 14-16). While you're not too busy with your head inside of a textbook all day, spend some time with a book you actually enjoy and hit up the Northern Arizona Book Festival. For its 23rd year, the Northern Arizona Book Festival returns to its typical format: one jam-packed literary weekend, with young readers, Indigenous symposium and general festival readings, talks and interactive events featuring local and regional authors, publishers and literary journals. The events and activities will be spread across town at Bright Side Bookshop, Firecreek Coffee Company and Uptown. Catch one or catch them all, you bookworm, you.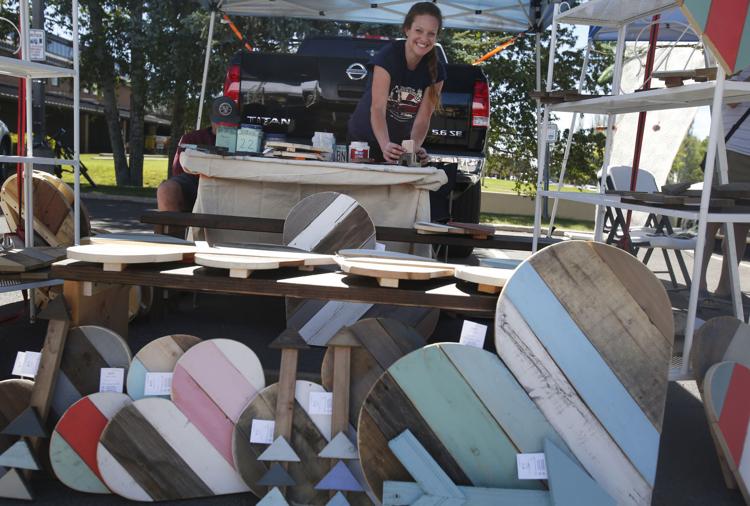 Community/Urban Flea Markets (through Oct. 13/end of October). Forget what you're used to. Sundays aren't for sleeping in during the summer when there are tents upon tents full of the freshest produce Arizona has to offer at the Flagstaff Farmers Market. Every Sunday through October from 8 a.m.-noon, sample your way through local honey, salsa, pickled vegetables, and more farm-fresh fruits and veggies than you can shake a stick at. The fun doesn't stop there though. This year, the same organizers celebrate three years offering the Flagstaff Urban Flea Market every second Saturday through October where you can find quirky antiques, handmade art, secondhand books and so much more. Flagstaff City Hall parking lot, 211 W. Aspen. www.flagstaffmarket.com.
Flagstaff Mountain Film Festival (Feb. 14–17). Since 2013, the Flagstaff Mountain Film Festival has worked to bring some of the most inspiring and thought-proving cultural, environmental and adventure-related films to venues across the downtown area, curated from films made all over the world. While the full-on festival doesn't happen until February of 2019, once a month they feature a seasonal showcase at the Orpheum Theater—the showcase Aug. 30 will be a tribute to the Colorado River to help kick-off Colorado River Days. Stay current with what else is being offered on their website at www.flagstaffmountainfilms.org.
The Have-To's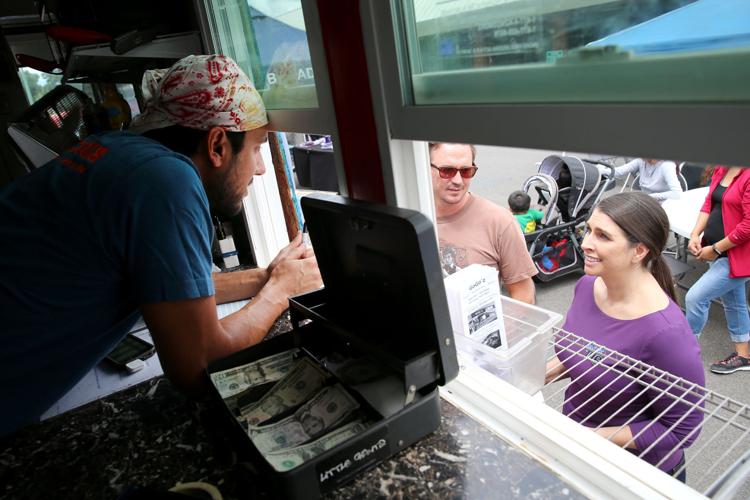 Food Trucks. Once upon a time, someone decided it would be fun to order food out of mobile kitchens, and we're sure glad they did. Food truck culture has seen an explosion with festivals popping up all over and big cities like Portland, Oregon, boasting literal blocks of permanent food trucks. Here in Flagstaff, some of our favorites include 3's in the Trees, Gringodillas, Square Root Burger and Wil's Grill. Follow each of them on Facebook to see where they'll pop up next.
Mural Spotting. One thing you may have noticed since embarking on your university journey in Flagstaff is there is a lot of art. It's in the shops, bars and venues. It's on the walls, the ceilings and even the floor. Some of it is commissioned. Some of it isn't. But of the commissioned art, we've got a handful of murals, new and old, that are all equally exciting. Take some time in between classes to seek out these artistic monuments in and around Flagstaff. R. E. Burrillo and Sasha Fernández even wrote a full story for Flag Live!, which you can read online, on all the murals in town. Their route takes you through all the low-key back alleys of Flag, offering a different view of this mountain town. Our tip: Definitely check out Sound of Flight on the Orpheum Theater wall. Also, ignore the street mural on Aspen and Leroux. Nobody likes it.
Craft Breweries. Yeah, yeah. You've heard it before: Flagstaff loves beer. Probably a little too much. And there's so much of it here, we practically swim in it. With nine (that's right, nine) brewing companies in town, the options are endless, and each offers its own unique menu filled with tasty suds hand-crafted by loving and talented minds. The majority of them, like Mother Road, Dark Sky, Historic, Beaver Street, Lumberyard and Flag Brew are all situated blocks apart downtown but don't forget about the oh-so-good Wanderlust just a short drive or bike ride east down Route 66. Show some love to Flagstaff newest brewery, Trail Crest Brewing Company, which is over by Campus Coffee Bean. Learn more by visiting their respective websites, or just pop on in and order up.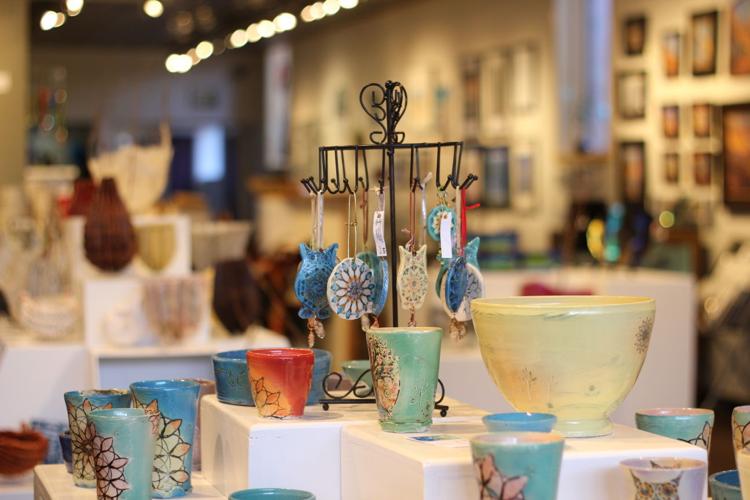 Art Walks. First Friday Art Walks aren't unique to Flagstaff, but they are definitely worth your time. The first Friday of every month, even in the darkest hours of winter, turns downtown into a hopping place full of live music, new art exhibits and friendly faces. The art is different each month, but we always rely on local rock duo Enormodome to play the best of the '90s in the Hotel Monte Vista Lounge. Keep current with Flag Live! to see what exhibits open when we print the monthly exhibit map or visit www.flagartscouncil.org.
Patio Dining. Ain't no party like a patio party, and you're beginning your school year at the perfect time. Monsoon season is mostly behind us, and until winter, the weather is phenomenal. Take advantage of the season and spend some time out on one of the many patios Flagstaff restaurants and establishments have to offer.  Of course, the Flag Brew patio is a must, and other restaurants in the area also have patios worth abusing, such as SoSoBa, Alpine Pizza, Market, Aspen Deli and Blendz. Other notable outdoor spots on the Southside are the Root Public House rooftop patio, NiMarcos Pizza, Altitudes Bar & Grill (where you can catch $1 shots when the train passes by), La Santisima, Southside Tavern and Beaver Street Brewing Company. Tell 'em Flag Live! sent ya.
Treat Yourself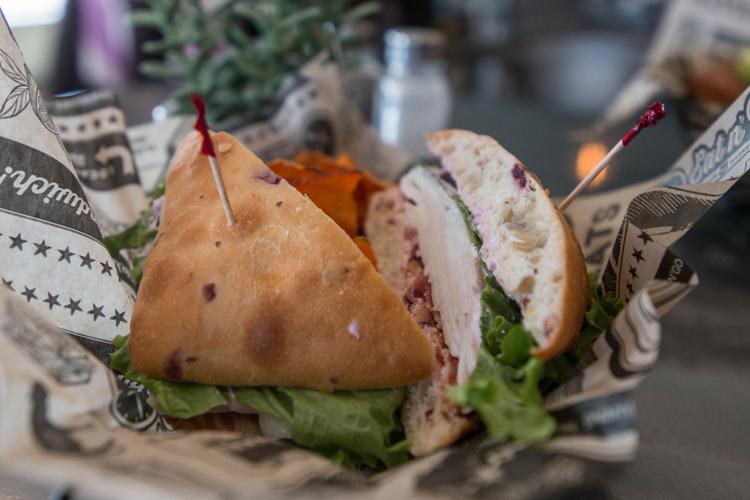 Eat n' Run. Not all students live on campus and around the downtown area. For those students, it might be hard to find early-morning or afternoon grubs. Closer over around Flagstaff's east side, Eat n' Run caters to hungry stomachs on the go, but with vintage-style lights, steel chairs, wooden bars and verticals, a warm blue-gold theme and a hypnotic view of the Route 66, why would you want to run? The café-style eatery serves up breakfast and lunch options including sandwiches and salads, all inspired by owner's Sarah and Wes Neal's travels across the globe. Eat n' Run embodies the culture of the café, with food far more rich and complex than your average diner.
Morning Glory Cafe. Morning Glory Café is Flagstaff's hidden gem. Nestled inconspicuously between Southside Tavern and the Northern Arizona Yoga Center, Morning Glory's brunch menu is only available on Saturday and Sunday and features everything from breakfast tacos and French toast to blue corn pancakes and tamales. Established in 1985 by Maria Ruiz, Morning Glory strives to be a zero-waste establishment, composting all its food scraps to grow its own vegetables and sourcing from local farmers. Serving up delicious local, organic and vegan breakfast and lunch, Morning Glory Cafe is one of the most underrated eateries in town.
Tacos Los Altos. So you're in the mood for Mexican? Well, there's not a whole lot of options up here, but of the handful, Tacos Los Altos delivers. Metaphorically (don't ask for delivery, kids). With two locations on the west and east sides of town, Tacos Los Altos has a mouthwatering selection of some of Flagstaff's best and moderately priced Mexican cuisine. If you're looking for some casual drinking to go with the meal, check out the west side's casita and bar. If you're looking for an unusually charming view, check out the set of statues in front of the east side location. Either one you go to, both locations bring the fuego.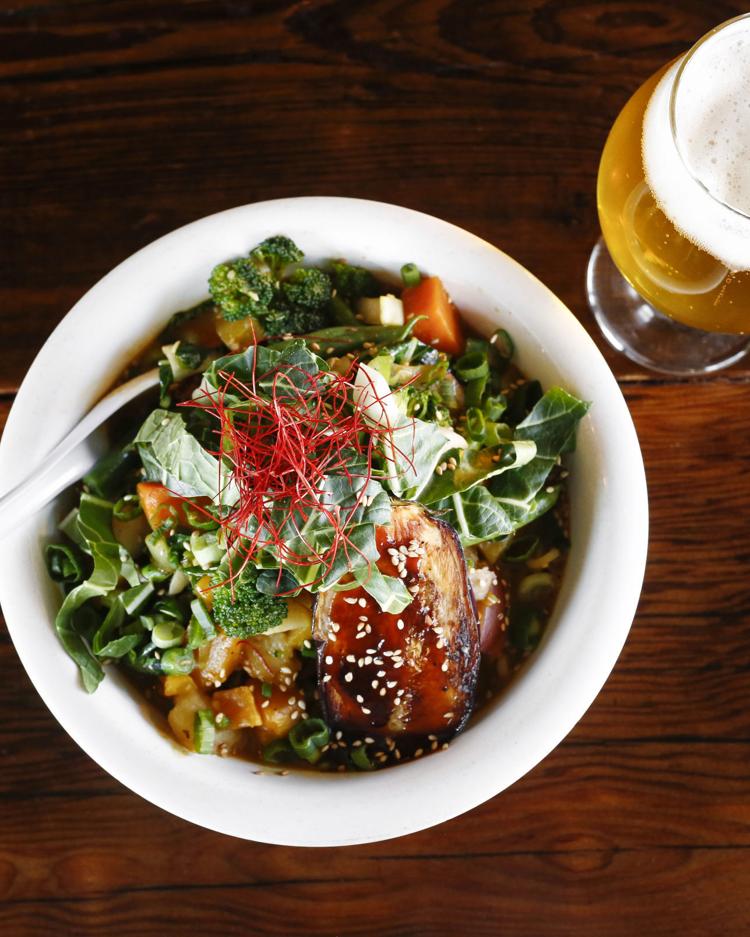 SoSoBa. This nonstop noodle shop certainly lives up to its name. One of the few restaurants in downtown that serves food late with their full menu offered until 2 a.m. Thursday through Saturday, it's become a go-to for many people since doors opened in 2014. Rained in or not in the mood to go out to eat? Lucky for you, SoSoBa delivers hot noodles straight to your door. Miracles do happen. And don't forget about their "halfy hour" which occurs daily from 5–6 p.m. It might just be the best happy hour in town. Visit SoSoBa on Facebook for chef specials and more information.
Red Curry. While there is certainly no shortage of Thai food in the downtown area—especially along San Francisco Street—don't overlook Red Curry Vegan Kitchen, just north of Route 66. What they lack in animal products, they make up for in authentic dishes so fresh and flavorful you won't even miss it! Try the crispy veggie rolls, a wide variety of curries, fried pumpkin with rice and more. Their spice level does tend to be a little on the high side though, so just be wary when making your choice. The cozy environment and friendly staff are sure to make anyone feel at home.
The Great Outdoors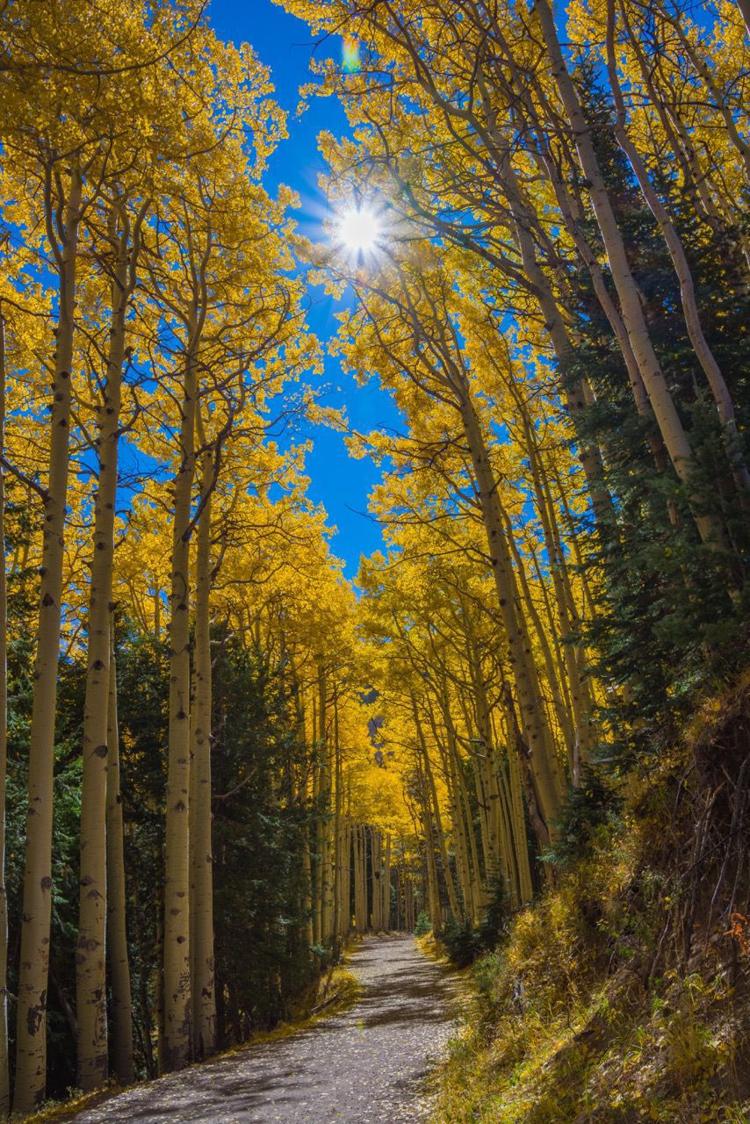 Fall Foliage. Life in Flagstaff is cyclical. Following monsoon weather and before the first snowfall, autumn arrives, and it's almost a legal requirement that you go spend some time in the aspen groves to witness the magic of the turning leaves. The entire San Francisco Peaks are splendidly adorned with the gold, and there are tons of places to explore. Some of our favorites include the lower Weatherford Trail off of Schultz Pass Road, where a side trail passes through a bumper crop of aspens. Hike the Lockett Meadow and Inner Basin trail for a classic fall treat—this is a popular hike though, so just keep that in mind if you go on a weekend. www.fs.usda.gov/coconino.
Oak Creek Canyon. Just a short car ride south of town winding a lazy course down State Route 89A is this bit of heaven on earth, which for many locals remains a place of sanctuary. Marked by spectacular scenery, it's a quick getaway for those in search of relaxation creekside and great day hikes among stunning and colorful rock formations. Certain hotspots have become increasingly crowded over the years, but if you know where to look and put in the time, you can find solitude amongst nature. Littering has posed an issue, so please pack out what you pack in, and when the temps start to drop and the fall colors fade, head a little further into Sedona. www.fs.usda.gov.
Urban Trails. One of the great things about living in this town is the Flagstaff Urban Trail System (just call it FUTS). Just step outside your front door and you're likely to find some sort of trail connecting to the more than 50 miles of urban trails. Running through and out of campus is the Sinclair Wash Trail, an urban woodland favorite. Just north of the public library and Wheeler Park downtown, explorers can follow a trail straight to the Frances Short Pond where ducks can be found for most of the year. But where do they go in the winter? No one knows. Of course, we would be remiss not to mention Buffalo Park. While the buffalo no longer roam, few open spaces are as glorious as its trails. www.flagstaffaz.gov or on Facebook.
Mt. Elden/Sandy Seep. You don't have to look very far for a solid mid-morning hike. Take Mount Elden, which is only about 15 minutes from campus. The Elden Lookout Trail is deceptively simple at first and quickly grows steeper and tougher as you reach the peak, but the effort it as worth it as the view from the lookout provides one of the most spectacular views of Flagstaff. If you're not in the mood for a particularly strenuous hike, spend some time around the base of the mountain on the surrounding trails like Fatman's Loop, Oldham Trail or the Sandy Seep Trail, which takes you on a journey through the eastern slope of Mount Elden.
Humphreys Peak. If you're looking up at the San Francisco Peaks, only a short distance from town, that big ol' mountain shooting up into the sky is, in fact, not Humphreys—it's Agassiz. Humphreys, which is actually right behind it, resting at a comfy 12,637 feet, is the highest point in the state, and at 9.5 miles round trip, it's not for the faint of heart. But if you're into bagging peaks, or good with sucking air for half-a-day, it's so worth it. The trail starts at the Hart Prairie parking lot at the Arizona Snowbowl. For the adventurous, we recommend full moon and sunrise pushes. But steer clear if monsoon storms and thunderheads are quick on the horizon. www.fs.usda.gov.